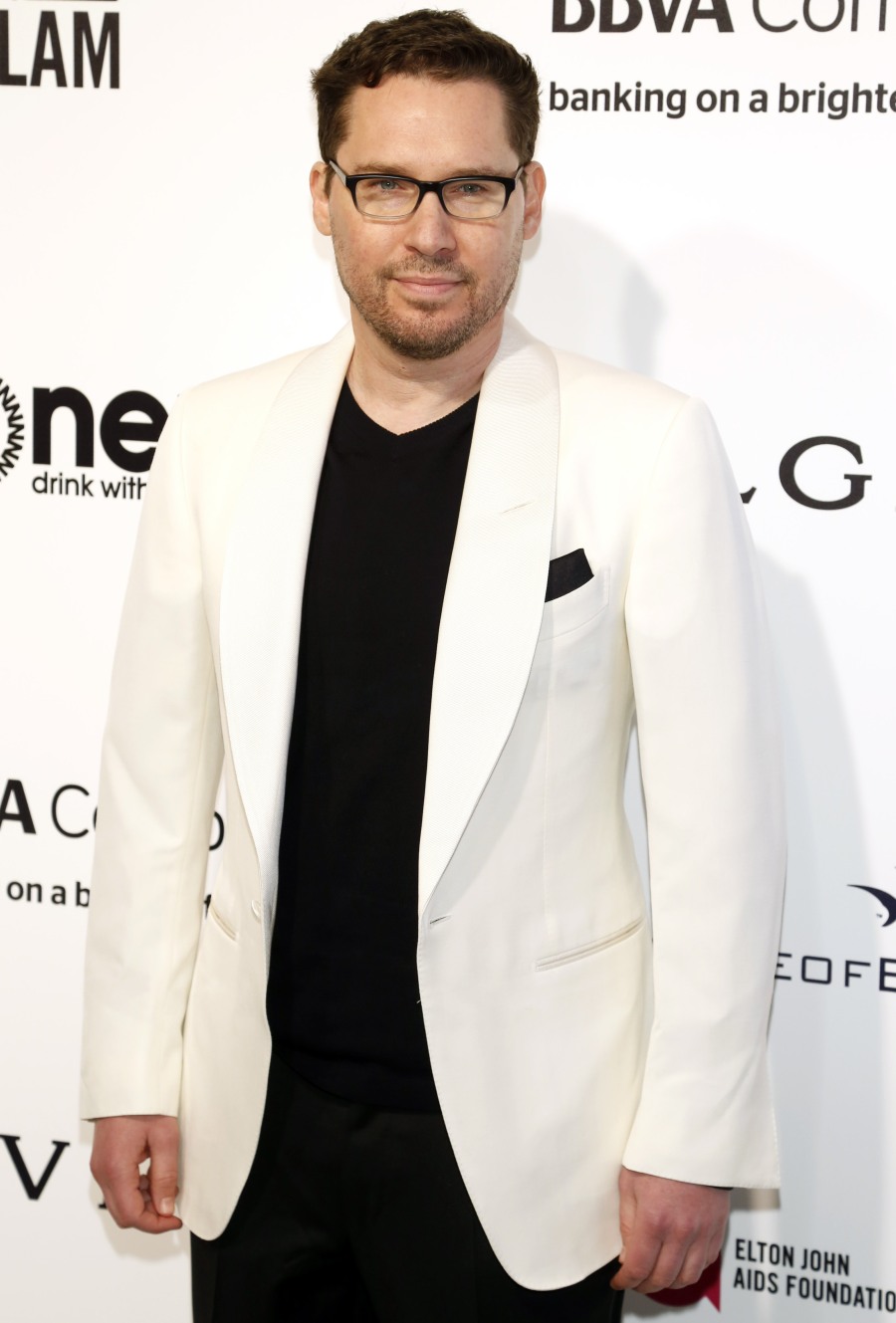 As we discussed over the weekend, Bryan Singer mysteriously disappeared from filming Bohemian Rhapsody after Thanksgiving. Singer has been filming the movie in London for several months, and he hasn't been on set since before Thanksgiving. Many believed that Singer had "gone dark" because he knew he was going to be the subject of some tell-all exposé about the long-standing rumors of his penchant for using and abusing teenage boys. I kept thinking on Monday that the exposé would drop at any moment. Instead, this happened:
Bryan Singer has been fired from the movie Bohemian Rhapsody, Twentieth Century Fox has told THR.

"Bryan Singer is no longer the director of Bohemian Rhapsody," the studio said in a statement. The decision reflected a growing clash between Singer and actor Rami Malek and was caused by Singer's being missing from the set, necessitating the Dec. 1 production shut-down of the film in which Malek stars as Freddie Mercury, frontman of the rock group Queen, which has been shooting in London.

In announcing the shut down last week, producers Fox, New Regency and Graham King initially said filming was being suspended because of Singer's "unexpected unavailability." Trouble began when Singer went absent during production on several occasions. His no-shows resulted in cinematographer Thomas Newton Sigel having to step in to helm some of the days while Singer was missing.

Tom Hollander, who plays Queen manager Jim Beach, also is said to have briefly quit the film because of Singer's behavior, but was persuaded to return, according to one source. Malek complained to the studio, charging Singer with not being present on set, unreliability and unprofessionalism. Singer had been warned before production began by both Fox Film chairman and CEO Stacey Snider and Fox Film vice chairman and president of production Emma Watts that they wouldn't tolerate any unprofessional behavior on his part. A representative from the Directors Guild of America also arrived on set to monitor the situation.

The growing tension led to a confrontation between Singer and Malek, which, while it did not become physical between the two did involve Singer throwing an object. Subsequently, however, the two are said to have settled their differences and filming was expected to resume. But then Singer did not return to the set after the Thanksgiving break and is believed to have been in the U.S. for about the last ten days, according to one source. In his absence, Sigel stepped in to helm several days of shooting before the production was shut down. Singer's prolonged absence was the final straw, and so the studio decided to terminate him under his pay-or-play contract.

According to another insider, Singer has claimed he is suffering from post-traumatic stress disorder because of the tensions on the set. The studio, which has about two more weeks of principal photography remaining on the film, is expected to name a new director within the next few days.
"Singer has claimed he is suffering from post-traumatic stress disorder because of the tensions on the set." Bitch, please. It would be so very odd if Bryan Singer's career went down the toilet because of completely mundane set drama and not, you know, the systematic abuse of underage boys over the course of decades. The vibe I'm getting is that the studio knows what's up and this is their attempt to get out in front of everything before the sh-t hits the fan: they want to be able to say that they completely cut ties with him. I also think they're showing that they had an especially low tolerance for his shenanigans this time around, almost like they were looking for an excuse – any excuse – to fire him.
Singer ended up releasing a statement about his firing, saying:
"I wanted nothing more than to be able to finish this project and help honor the legacy of Freddie Mercury and Queen, but Fox would not permit me to do so because I needed to temporarily put my health, and the health of my loved ones, first."

"Bohemian Rhapsody is a passion project of mine. With fewer than three weeks to shoot remaining, I asked Fox for some time off so I could return to the U.S. to deal with pressing health matters concerning one of my parents. This was a very taxing experience, which ultimately took a serious toll on my own health. Unfortunately, the studio was unwilling to accommodate me and terminated my services. This was not my decision and it was beyond my control."

"Rumors that my unexpected departure from the film was sparked by a dispute I had with Rami Malek are not true," said the director. "While, at times, we did have creative differences on set, Rami and I successfully put those differences behind us and continued to work on the film together until just prior to Thanksgiving."
Imagine, for a moment, the sense of entitlement that you would need to issue this kind of statement. Pride cometh before the fall.
Photos courtesy of WENN.