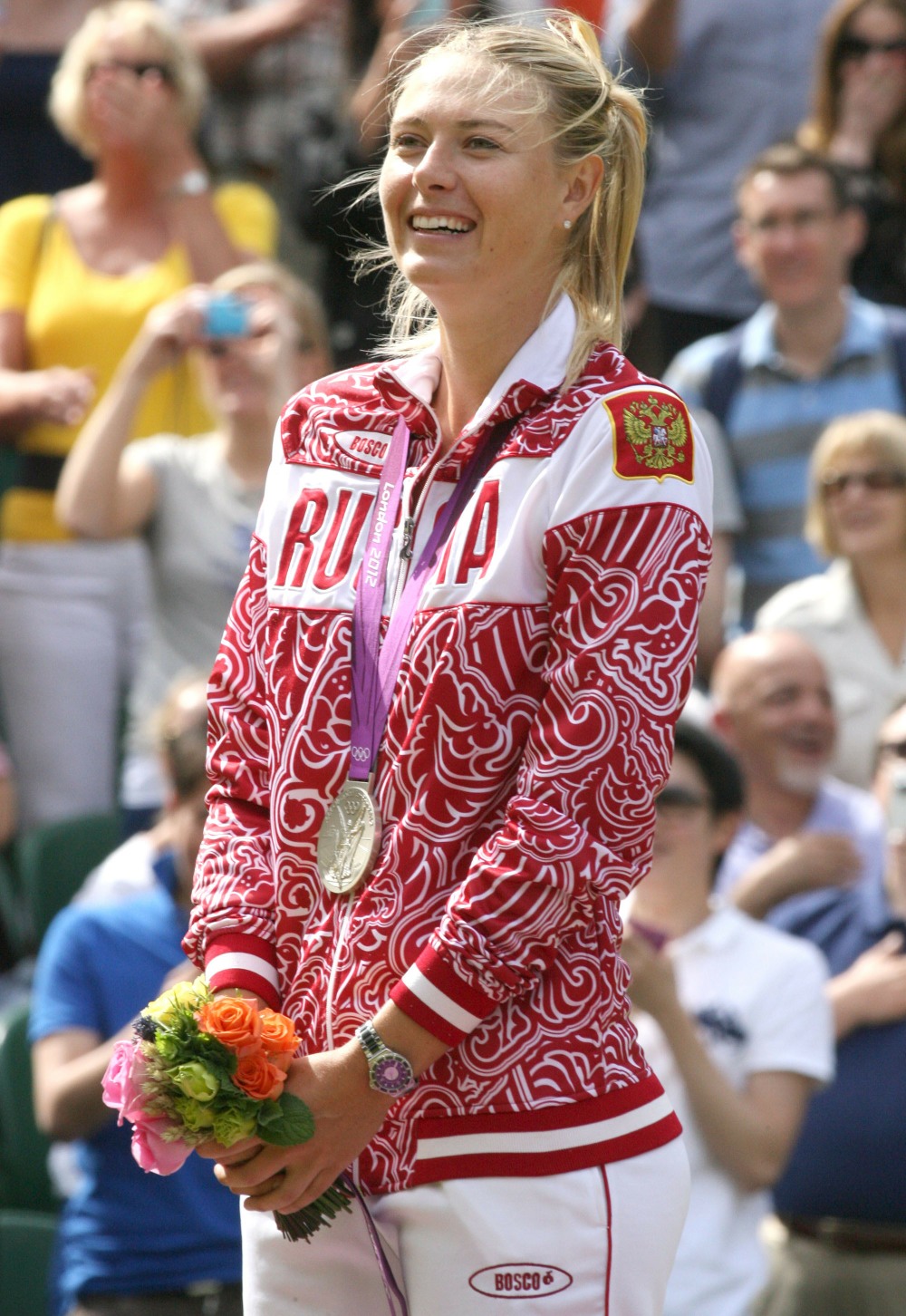 Note: I'm choosing to use Maria Sharapova's photos in this post for many reasons. One, she's Russian. Two, she already served a suspension from professional tennis for doping. Three, because I'm an idiot about most athletes, when I thought of "Russian athlete," Sharapova was the first one to come to mind. Plus, she's actually an Olympic medalist: she won Silver at the London Olympics in 2012.
Sharapova will not be playing at the Pyeongchang, South Korea Olympics in a few months because tennis is a Summer Olympics-sport (the 2018 Olympics are for Winter sports) and because Russia got their asses BANNED from the 2018 Olympics. Guess why? You'll never guess! Oh, right, the state-sponsored sport programs in Russia are basically doping factories.
The International Olympic Committee has barred Russia from the Winter Olympics this February as punishment for its systematic doping but will allow some individual Russian athletes to take part under a neutral Olympic flag.

The IOC's executive committee announced in a statement that it was barring Russia's national Olympic committee from the Winter Games in Pyeongchang, South Korea. The punishment, which will mean that no Russian athletes will compete under the country's colors, came amid intense pressure to punish the country for its alleged state-sponsored cover-up of doping by its athletes. The penalty is unprecedented in Olympic history.

In a statement released after it met in Lausanne, Switzerland, the committee said it acted on the recommendations of an IOC commission headed by former Swiss President Samuel Schmid to investigate Russian doping. The statement said his report confirmed "the systemic manipulation of the anti-doping rules and system in Russia."

At a press conference after the decision was announced, Schmid said his commission did not find any evidence that the Kremlin was aware of the doping cover-up, but the IOC banned Russia's former sports minister and its current head of the national soccer association, Vitaly Mutko, for life from the Olympics, along with his former deputy Yuri Nagornykh.

The anti-doping agencies of 17 countries, including the United States, demanded the IOC impose a blanket ban, issuing a collective statement in September that it was time for the body to stop "paying lip service" to the anti-doping fight.

The IOC stopped short of that, instead saying that some Russian athletes will be permitted to compete in Pyeongchang under a specially created status, "Olympic athlete from Russia," according to the IOC statement. Those athletes will have to be cleared an IOC panel that will confirm they have no doping violations on their records and that they have undergone sufficient testing. Athletes approved by the panel will compete in a uniform with "Olympic athlete from Russia" written on it and under an Olympic flag. The Olympic anthem will be played in place of Russia's national anthem at medal ceremonies.
I'm sure there will be a lot of people (Russian bots?) arguing that doping is a way of life in professional sport and blah blah blah AMERICANS DO IT TOO and this is all some kind of anti-Russian conspiracy. While I believe that *some* athletes from *many* nations dope or have doped in the past, the sheer volume of Russian athletes doping is next-level. There's been an excellent series of reporting around Russian doping for years, and many people forget that there were actually calls for Russia to be banned from the Rio Olympics too. And do you remember the Russian-organized hack of American Olympians following the Rio Olympics? That was like a harbinger of Russian shenanigans to come.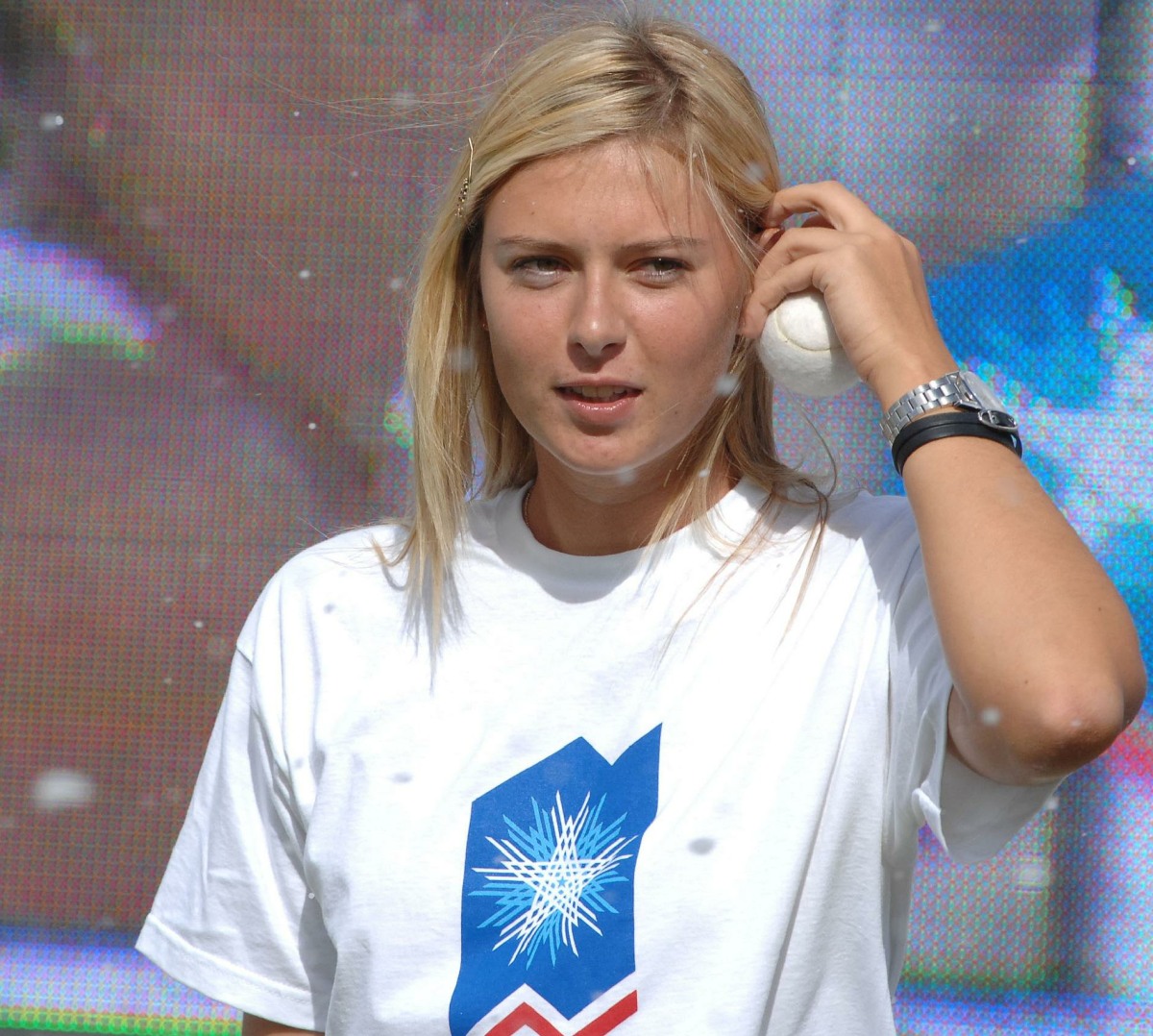 Photos courtesy of WENN.