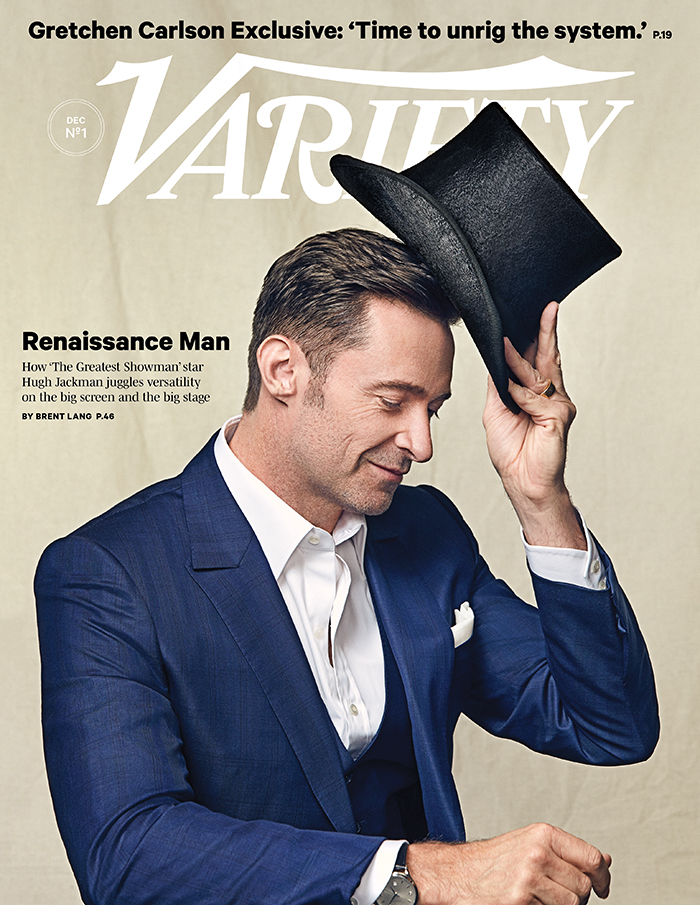 Hugh Jackman is covering Variety to promote The Greatest Showman, his musical about the life of P.T. Barnum which is coming out December 20th. There's a lot riding on this release, which Hugh's production company, Seed Productions, helped bring to the big screen. Musicals are hit and miss at the box office, as Variety notes, and this one cost $100 million just to market and put out. Hopefully it will be a hit for Hugh and it should be successful as it's a family friendly film released at the holidays.
I love Hugh and I enjoy seeing and reading his interviews, but he tends to repeat himself and he doesn't reveal anything groundbreaking usually. I'd like to get his thoughts on Predatorgate 2017 but this story focuses on his career. particularly this change in his focus since he's no longer associated with a franchise and is pursuing his passion, essentially. I especially like what he says about his reputation as a nice guy.
On his swan song as Wolverine in Logan
"I wish I'd started playing him like that 17 years ago. So there's some sense of missed opportunity, but when I saw 'Logan,' I sat there and I did have tears in my eyes. The main feeling I had was: 'There, that's the character. I feel like I've done it now.' And I was calm and at peace, but I'm going to miss that guy."

On his physique, he's said this before
"People always say to me, 'Why are you in such good shape?' and I always answer, 'If I told you that you were going to be on film on a 40-foot screen with your shirt off, you'd be in good shape too.'"

He dismisses compliments that he's nice and accommodating to fans
"It's the way I was brought up. My parents always treated people with great respect. My father never yelled, and I admired that. I also genuinely love the family aspect of what we do, and I feel more comfortable being relaxed and myself with everybody, rather than a feeling of 'Oh, I'm a big actor; you can't talk to me.' My way of connecting — maybe people attribute it as being nice, but it's just being a normal person."
I hope we never hear a bad word about Hugh, I hope he's everything he seems – a consummate professional, a good person and a loving husband and father. He's just an incredible entertainer, although I question whether Barnum's story deserves the Hollywood musical treatment. It just seems like a whitewash of his origin story, at least judging by the trailer and the fact that Hugh is playing a heroic figure. He also does gritty superhero well. Logan was an incredible film and I would like to see some nominations for Hugh and for Patrick Stewart.
Work!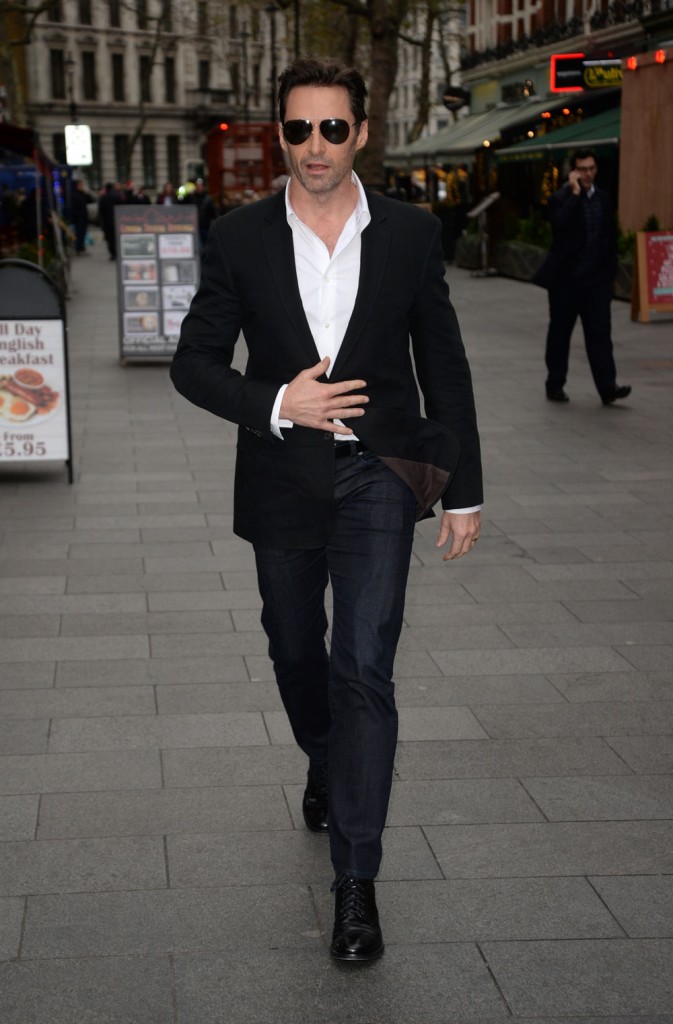 photos credit: Variety, Getty, Instagram, WENN