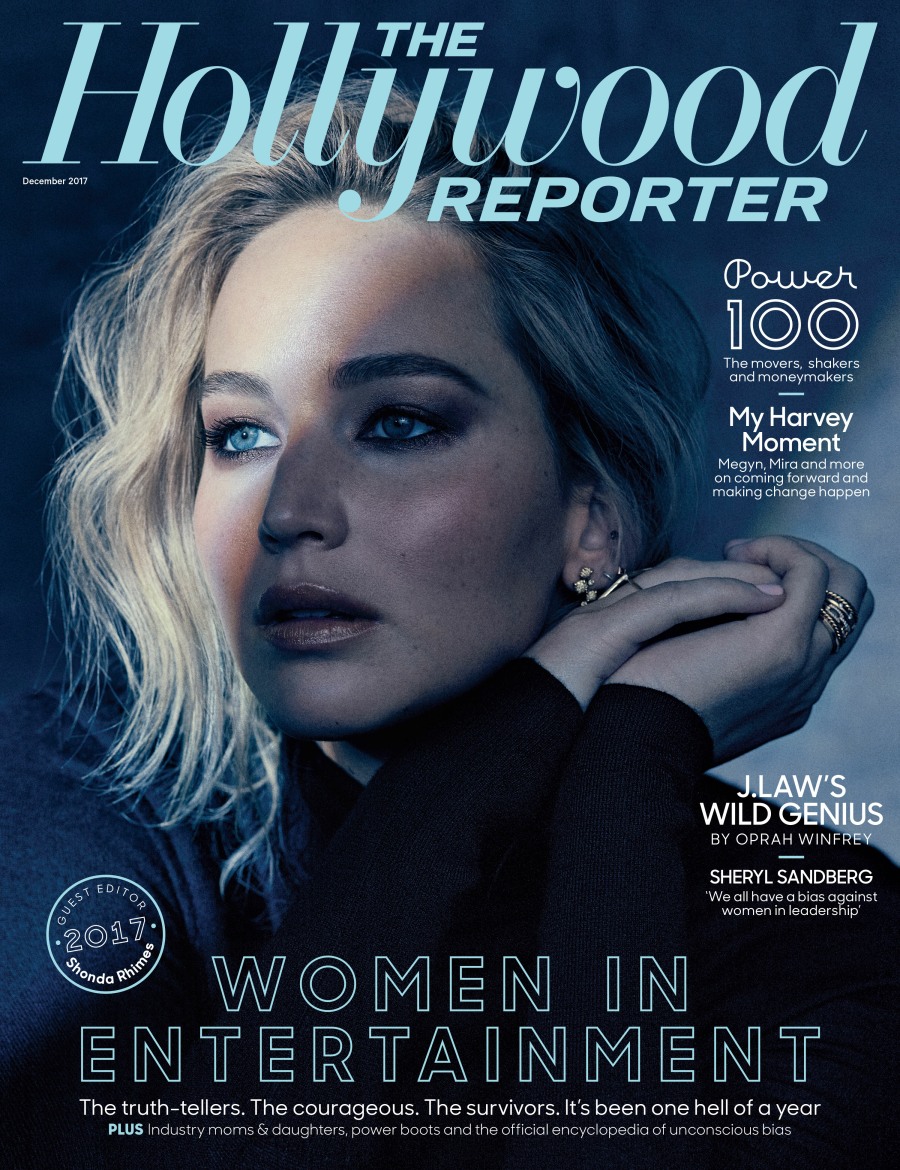 What's better than a new Jennifer Lawrence interview? A new J-Law interview conducted by OPRAH! I like how Oprah Winfrey is trying to make "The Oprah Interview" into a thing, like it's something she's always been famous for. Don't get me wrong, I miss Oprah's daytime show too, and I enjoy her long-form TV interviews on OWN, but let's not kid ourselves: Oprah is not the best interviewer in the world. She rarely calls out celebrities when they're full of sh-t, and there are many times when Oprah will try to out-full-of-sh-t the celebrity she's speaking to. Anyway, this interview is long and epic and it's worth your time – go here to read. J-Law is campaigning for that Oscar (for 'mother!') and she's really pouring out her soul. Some highlights:
​

Whether she was disappointed by the bad reviews for 'mother!': "I read Twitter, and I was looking for bad mother! things. It was horrible. It was really bad. I loved this so much, and it just broke my heart, especially for Darren [Aronofsky, the film's writer-director and Lawrence's ex] because he loved this person. And any time you're in a relationship, their pain is your pain.

How she chooses her next project: "It's chemistry. It's like meeting a boyfriend. Red Sparrow [March] was sexual, and I haven't done anything sexy or sexual. I've been afraid of that since 2014, when I got my pictures hacked. I just thought, "I'll never do that again. I'll never share that part of myself ever since it got shared against my will." And then when I said yes to Red Sparrow, I felt I was taking something back.

On the Harvey Weinstein stories: "I don't know a woman who hasn't been touched by some sort of abuse. I'm sad by the women's stories, but I'm excited by the change that's going to come from it. The rule book is being rewritten right now. People are terrified. I mean, specifically, men using their power to abuse women. But I was abused by a woman on a movie. There was a general consensus on [that] movie that I was fat, and so it wasn't just the woman. Everybody agreed that I was fat. And she had to be the mouthpiece.

Whether she felt it was her responsibility to say something about Weinstein: "There was this moment when all of this broke out and everybody was silent, and then all of a sudden, every actress' Twitter was blowing up with, "You need to come forward and you need to say something and you need to condemn!" Which is true: We do have a responsibility to say something; we've all worked with him, but everybody needed a moment. Just speaking for myself, I had known him since I was 20, and he had only ever been nice to me — except for the moments that he wasn't, and then I called him an a–hole, and we moved on. He was paternal to me. So I needed a moment to process everything because I thought I knew this guy, and then he's being accused of rape. We all knew he was a dog, we knew that he was a — A tough guy, a brute, a tough guy to negotiate with. I didn't know that he was a rapist. And it's so widespread, the abuse, from so many different people — it's directors, it's producers — that I think everybody needed to [process it]. Everybody needs to deal with this in their own way; everybody needs to heal.

She's never met Trump, but would she want to? "I think so. I've got a pretty good speech. And it ends with a martini to the face. I have something to say for all of them. I watch different characters on the news, and I'm like, "You just wait."

Three people she would invite to a dinner party: "Scott Disick [from Keeping Up With the Kardashians], Luann from Real Housewives of NewYork, Bethenny Frankel. And I'm not proud of that, but that's what comes from my heart.
Would you like to meet Trump? I would not, because I know myself well enough to know that I wouldn't be able to control myself. I would go for his little piggie eyes with my long-ass nails. And then I would be tased or shot by Secret Service agents and then there would be no more gossip. Sad! As for who she would invite to a dinner party… that's an awful f–king list. I get that she loves trashy reality shows, but if you're going to pick your ideal reality show dinner companions, I would at least go for Khloe Kardashian, Lisa Vanderpump and maybe… Mike from American Pickers (OMFG I love American Pickers).
There's also a lengthy discussion about what she could have done, as a young actress, when she experienced abuse, and what she thinks about doing now as a power-player and advocate for young women. She apparently thinks a lot about forming a commission full of A-listers, and young actors can basically go to the commission of A-listers and tell them when they're being abused by a producer or director or whomever, and the A-Lister Commission will take care of it. Honestly, it's not the worst f–king idea. Strange times call for strange solutions.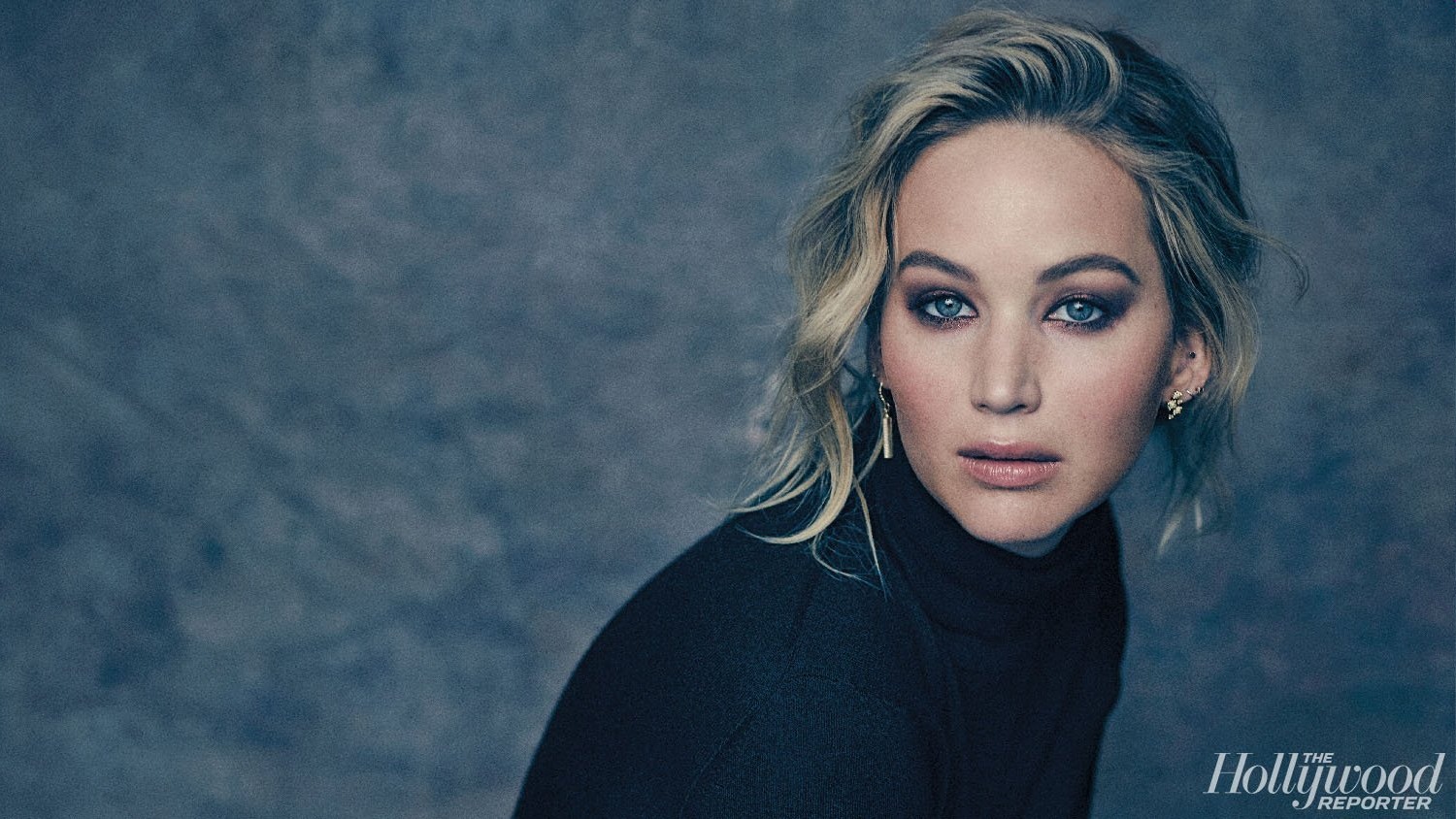 Photos courtesy of Miller Mobley for The Hollywood Reporter.