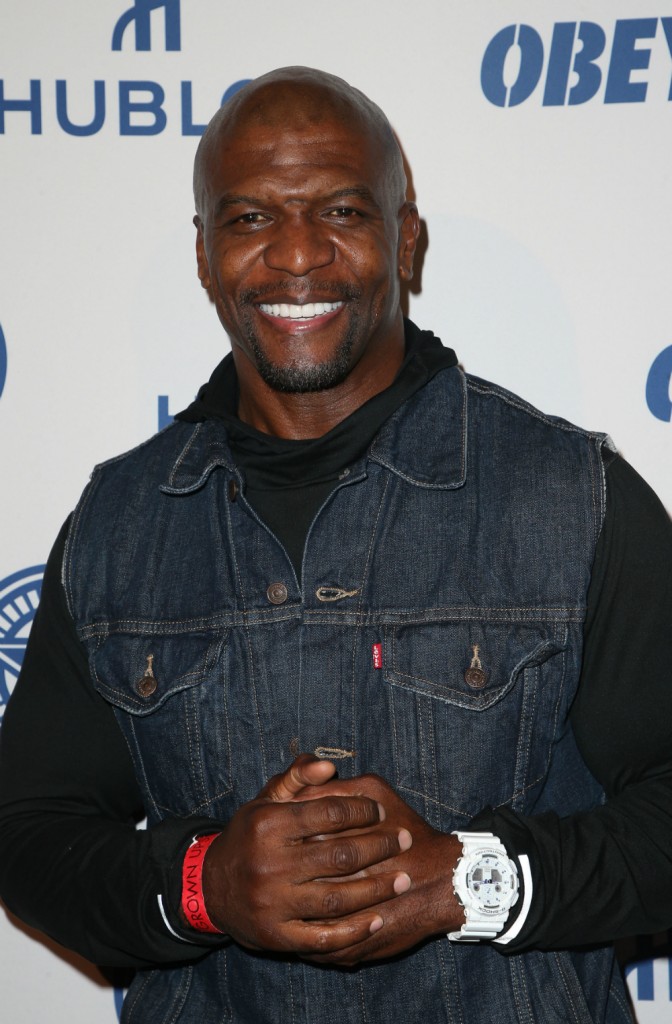 A lot of people on Twitter wished Terry Crews had been included in the cover of Time's Person of the Year issue. I'd have liked that powerful image but I'm also okay with the cover going to all women. Terry was still featured prominently, however, which is good. On Monday, we touched on the fact that not much has come of Terry's accusations against Adam Venit. To catch anyone up, Terry revealed that Venit, a powerful agent at William Morris Endeavor, grabbed his genitals at a party in February 2016. When the Weinstein accusations broke, Terry told his story for the first time on Twitter. Since then, he's appeared on GMA and Nightline and filed a police report. Venit was given a one-month (likely paid) suspension and a demotion. Since Venit returned to work, Terry's case has basically stalled so now he is making the one move he has left, which is to sue both Venit and WME.
If a strong, successful actor can be the victim of sexual assault in Hollywood, then anyone can. That's Brooklyn Nine-Nine star Terry Crews' closing thought in his assault and battery lawsuit against WME and Adam Venit, which he filed after feeling the agent wasn't properly held accountable for repeatedly grabbing his genitals at a Hollywood party.

"Venit, upon his first meeting Crews, viciously grabbed Crews' penis and testicles so hard that it caused Crews immediate pain in a blatant and unprovoked sexual assault," writes attorney Bryan Sullivan in the complaint, which was filed Monday in Los Angeles County Superior Court.

Crews says he told his then-agent Brad Slater of the assault the next day but WME took no action. He claims the company culture encourages agents to act aggressively in furtherance of its reputation as an industry powerhouse and has an "unspoken policy of not punishing executives and agents for misconduct."

The alleged assault happened at a party Sandler was hosting at Hutchinson's Restaurant in West Hollywood on Feb. 4, 2016. Crews had never met Venit, but was looking forward to meeting him that night because he believed the agent had the power to boost his career.

Crews says he knew something was wrong immediately because Venit was staring at him "like a rabid dog" — and, instead of shaking his hand, grabbed his genitals. The actor shoved him and yelled, according to the complaint, but Venit continued the behavior.

"Crews smacked Venit's hand away and shoved him back more forcefully than before, screaming 'Hey! What are you doing?!' two or three times, but Venit ignored everything Crews was saying and continued to try to grab Crews' genitals," writes Sullivan. "Crews kept Venit at arm's length and turned to Sandler to get his attention, yelling, 'Adam, come get your boy! He's grabbing my nuts!'"

Sandler shook his head in disbelief, Crews says, while Venit giggled and smirked. Afterward, Sandler called to check on Crews and find out more of what had happened and apologized for the incident.

According to the complaint, after Crews reported the assault to Slater, Venit called and apologized, claiming "he was just not himself that night." The actor says he was assured by his agent that WME would address the issue, but never received word of any punishment. He stopped going to WME events and taking meetings at its office to avoid running into Venit, which he says likely had a negative impact on his career.
Crews is suing, "for assault, battery, sexual battery, sexual harassment, gender violence, intentional infliction of emotional distress, breach of fiduciary duty, negligence and negligent retention and supervision." Every time I read about his incident, it gets worse. I'd forgotten that Venit grabbed for Terry several times. As it states, Venit was forced to call Terry with an apology yet when he returned from his suspension to WME, Venit, "made a tearful apology to staff at the agency's morning meeting, according to sources." So, to his victim he was just "not himself," but to the agency that swept his crime under the rug, he was truly remorseful. This all makes me so sad. Why do victims have to work so hard for justice? As this article on Pajiba thoughtfully discusses, the backlash against Terry is terrible. I applaud Terry for standing his ground. He, like so many others who have spoken up, has everything to lose in this fight. The deck is stacked high against him and he knows that. But he's doing what is right, regardless of consequences. I stand with Terry.
Not only is he doing what's right, he's keeping a sense of humor about it too:
Broke people —fight in the street.

Rich people —sue each other.

I'm rich. https://t.co/NWNcQET2qY

— terrycrews (@terrycrews) December 6, 2017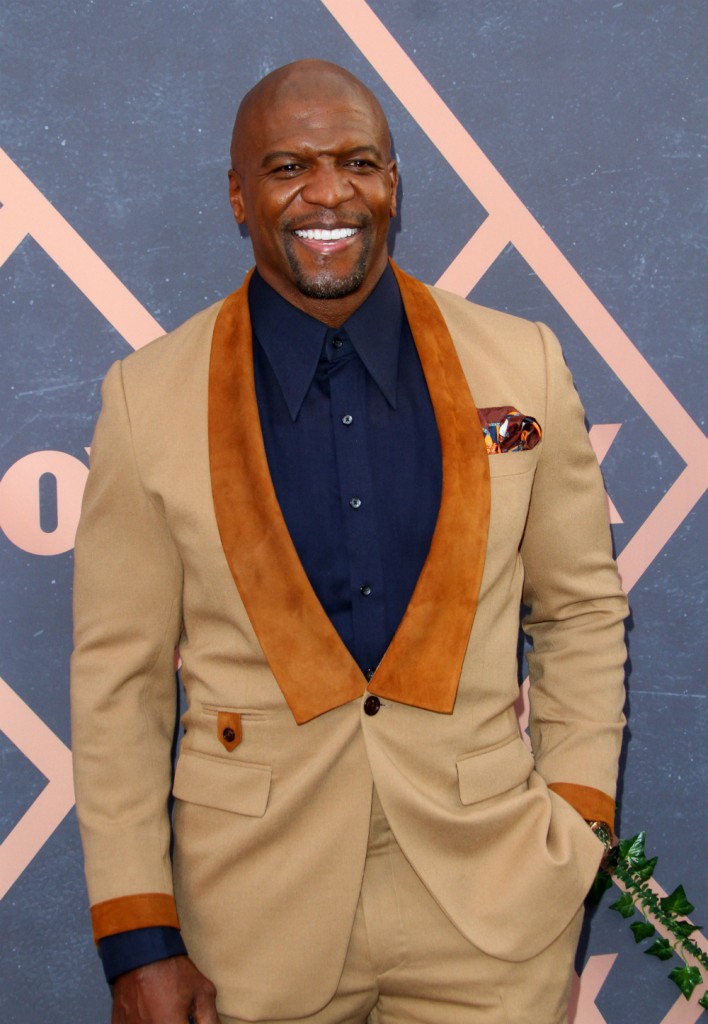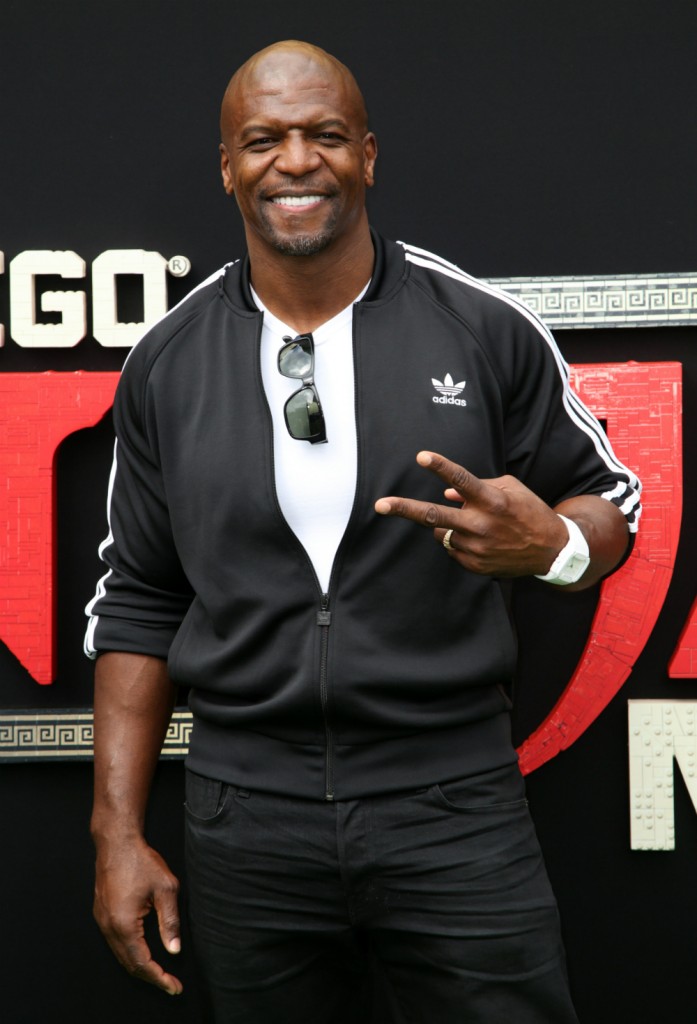 Photo credit: Twitter and WENN Photos