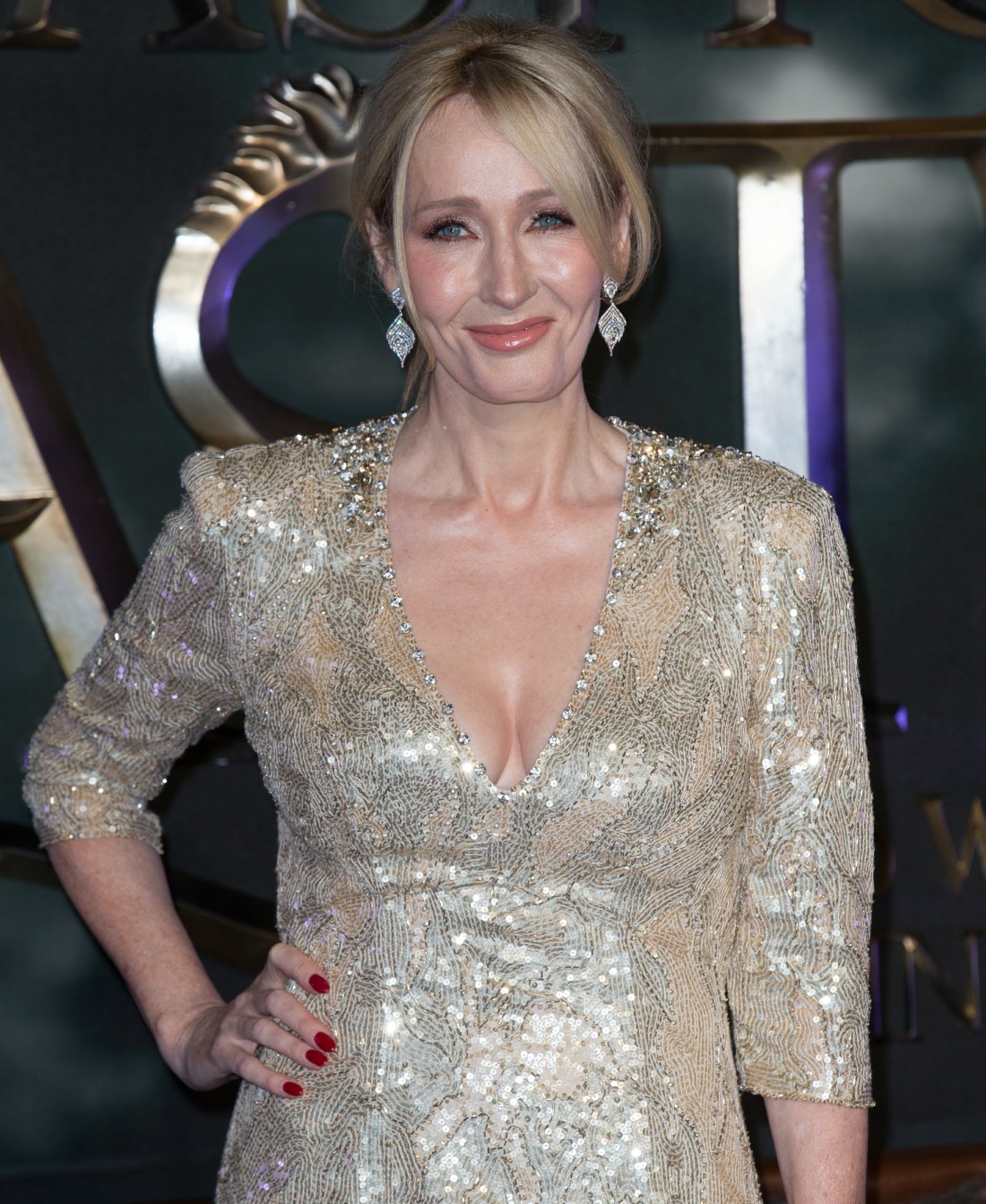 Many people believe J.K. Rowling is a goddess on earth, a brilliant writer, a wonderful tweeter, a passionate advocate for progressive causes, and more. I truly believe she's all of those things and more – the world is a better place because JK Rowling exists. But no heroine is perfect, and no role model makes the right decisions every single time. As we previously discussed, Johnny Depp was cast in Fantastic Beasts: The Crimes of Grindelwald, based on Rowling's screenplay. The fans were not and are not happy about Depp's casting. The director, David Yates, already came out and tried to do some damage control, but Yates made it worse because he made it sound like Depp was only known to abuse just one woman, Amber Heard, and everybody gets one freebie at violent abuse, amirite? Many thought that Rowling should step in and say something. People were actually demanding that she speak about this. And now she has. From her blog:
When Johnny Depp was cast as Grindelwald, I thought he'd be wonderful in the role. However, around the time of filming his cameo in the first movie, stories had appeared in the press that deeply concerned me and everyone most closely involved in the franchise.

Harry Potter fans had legitimate questions and concerns about our choice to continue with Johnny Depp in the role. As David Yates, long-time Potter director, has already said, we naturally considered the possibility of recasting. I understand why some have been confused and angry about why that didn't happen.

The huge, mutually supportive community that has grown up around Harry Potter is one of the greatest joys of my life. For me personally, the inability to speak openly to fans about this issue has been difficult, frustrating and at times painful. However, the agreements that have been put in place to protect the privacy of two people, both of whom have expressed a desire to get on with their lives, must be respected. Based on our understanding of the circumstances, the filmmakers and I are not only comfortable sticking with our original casting, but genuinely happy to have Johnny playing a major character in the movies.

I've loved writing the first two screenplays and I can't wait for fans to see 'The Crimes of Grindelwald'. I accept that there will be those who are not satisfied with our choice of actor in the title role. However, conscience isn't governable by committee. Within the fictional world and outside it, we all have to do what we believe to be the right thing.
"… The agreements that have been put in place to protect the privacy of two people, both of whom have expressed a desire to get on with their lives, must be respected." I understand that argument – who are we to incessantly bring it up when Amber and Johnny signed that mutual statement and worked out their deal? Except that he continued to be an abusive dick even after that, by withholding the divorce settlement money, and then donating the money to charity "on her behalf." Not to mention the fact that OH RIGHT HE ABUSED HER. He abused her, gaslighted her publicly, sought to rip her to shreds in the press, had his friends call her a crazy golddigger, and then continued to financially abuse her after they were separated and divorced. This isn't a situation where "oh well, we'll never know what really happened." We know what happened. Much of it happened in the public sphere.
Plus, if the argument is "well, Amber wants to move on too" – Amber was the victim. She wanted to get her abuser out of her life. Of course she wanted to move on. Her reasons for moving on and not wanting to live her life as "Johnny Depp's Abused Ex-Wife" are completely different from the reasons why Johnny Depp wants to move on. Still, I end up having a sliver of sympathy for Rowling – she's between a rock and a hard place and people are once again holding a woman accountable for the criminal acts of a man. Should Rowling have insisted that the role be recast? Sure. But let's not pretend that she's AS BAD as that abusive bag of scarves.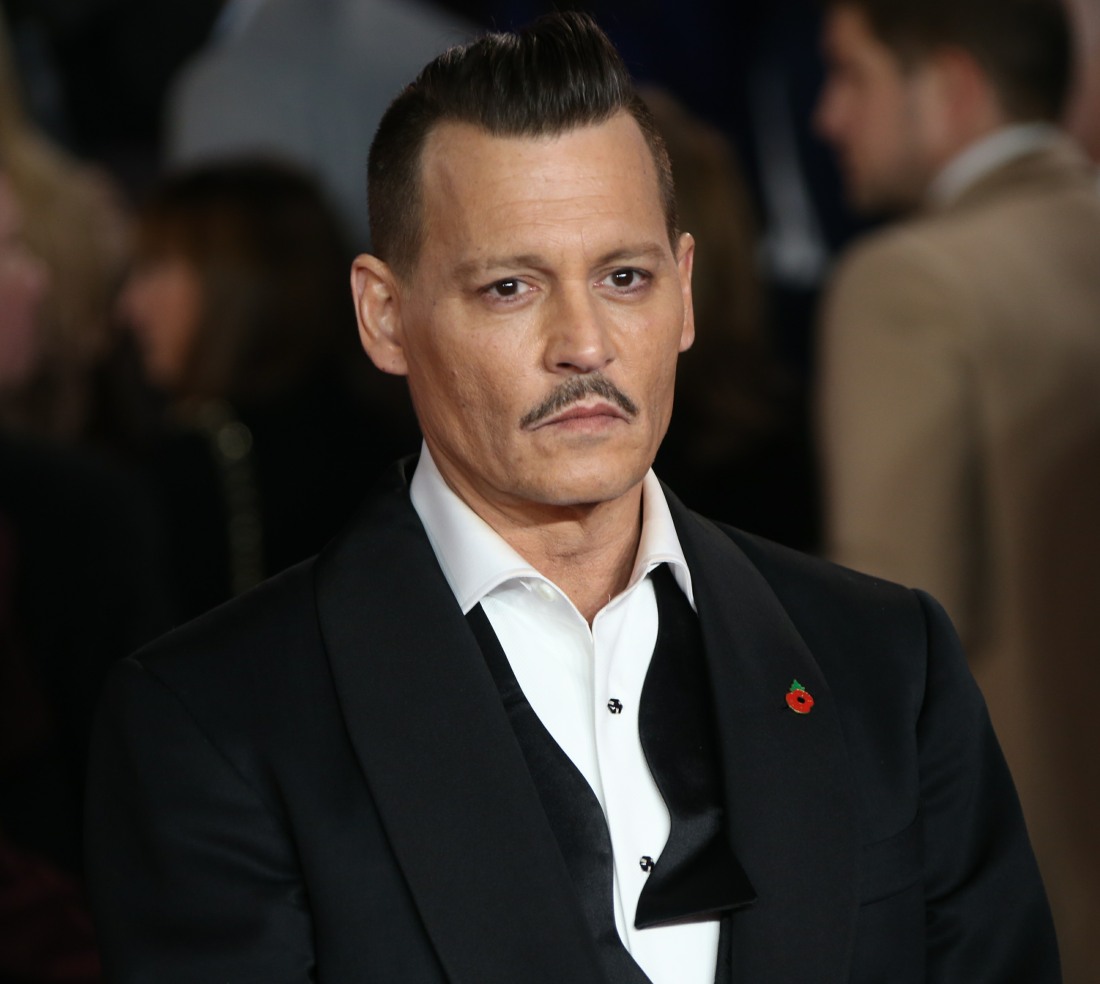 Photos courtesy of WENN.