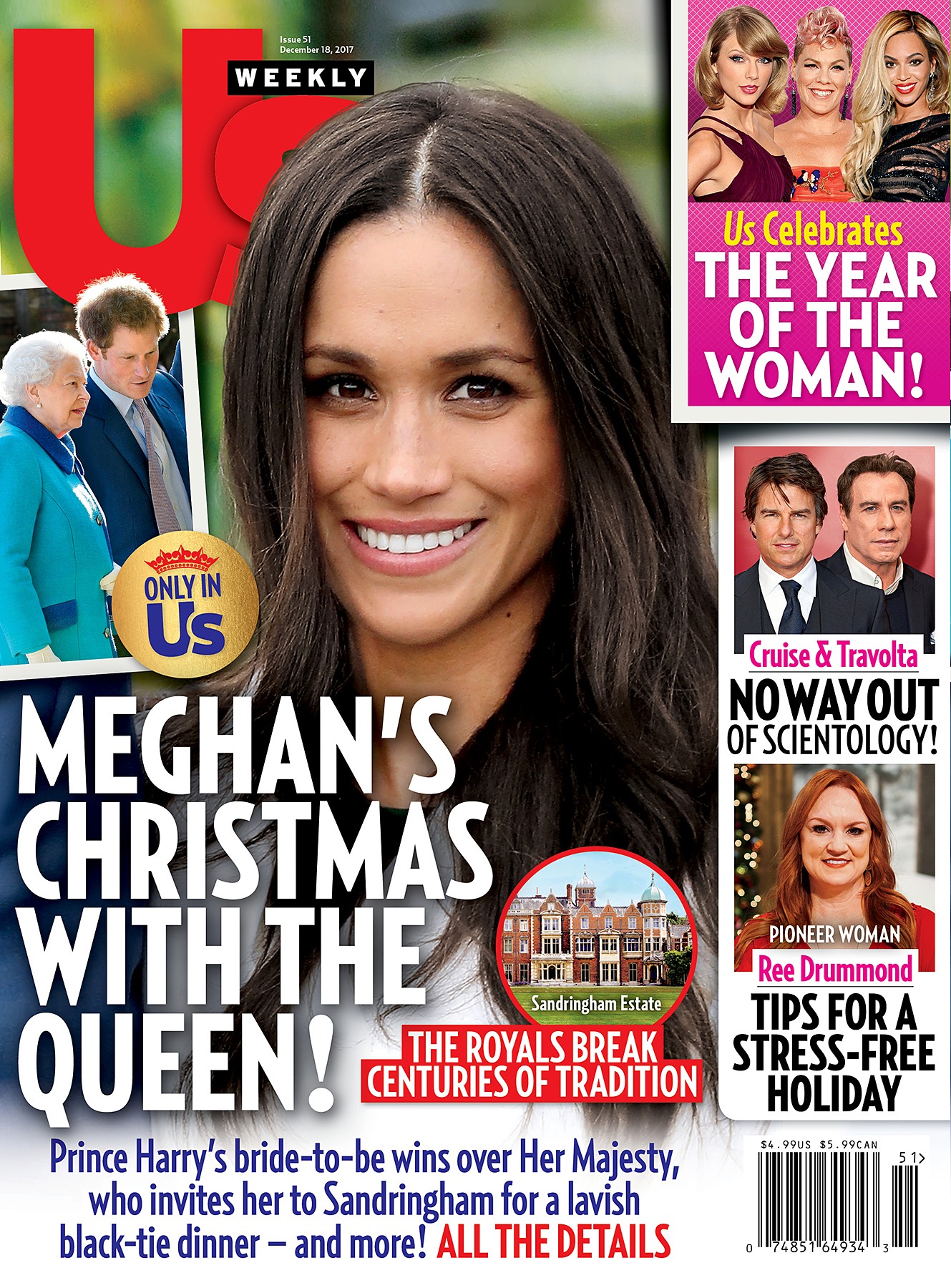 Us Weekly put Meghan Markle on their cover this week, no surprise. Meghan is going to be big business for the American gossip press for years to come. I'll enjoy it too! For years, Us Weekly and People Magazine have tried to gin up interest in all things Cambridge, only it often feels like their efforts are all for naught because nothing ever comes out of all of their keen promises. As we've seen in the past two weeks though, the keenness has really struck the Cambridges all of a sudden. It was a sense of competition, if you want to call it that – one part "don't forget about meeee," one part "oh, Meghan is surprisingly good at this from the start" and one part "well, I guess we should get our numbers up at the end of a lazy year."
So what is Us Weekly's scoop? They've been running a lot of stories about Harry and Meghan's Christmas plans. They'll definitely be at Sandringham for a very royal Christmas, at least that's what everybody assumes. So will they actually stay at Sandringham, like in the main house? Or will poor Harry and Meg have to bunk with William and Kate at Anmer Hall?
Good tidings for all! Prince William and Duchess Kate will host Prince Harry and Meghan Markle at their family's home over the holiday season, a source reveals exclusively in the new issue of Us Weekly. After celebrating Christmas Eve at Queen Elizabeth II's Sandringham House, newly engaged Harry, 33, and Markle, 36, will join William and Kate, both 35, at their nearby Anmer Hall home in Norfolk, England. "They'll be William and Kate's guests and travel back and forth with them," the source tells Us.

Come Christmas Day, the foursome will be served a traditional English breakfast, attend a mandatory 11 a.m. service at St. Mary Magdalene Church and then enjoy a lunch featuring two roast turkeys — a third is sent up to the nursery, where it's carved up for William and Kate's children, Prince George, 4, and Princess Charlotte, 2.

The royals (and soon-to-be royal Markle) will later retire to the fire-lit saloon to listen to the queen's 3 p.m. taped speech. "In this year's address, she will congratulate Harry and Meghan," a source tells Us. However, the Suits alum will bow out on Boxing Day to stay home with Kate, who is expecting her third child. "They've developed a friendship, and Meghan can turn to Kate for advice," a source says.
It would be lovely to think that Meghan and Kate are already forming a friendship and that they will lean each other for years to come. I just don't think that will happen. As for Meghan and Harry spending the holiday at Anmer… well, it could happen, I suppose. How big is the actual Sandringham main-house though? Why couldn't Meg and Harry stay there? Especially since it's clear that William and Kate are going to have a very Windsor Christmas, which means the Middletons will probably want to stay at Anmer Hall too. Carole will want to have a good look at Meghan, you know she will.
Meanwhile, did you see this? A source was talking about Harry and how he chose his bride, and the source basically makes it sound like Harry was aware enough to realize that an actress or celebrity might "fit" into royal life more than a non-celebrity. The source says: "It makes sense that he has ended up with a celebrity… he feels comfortable being with someone who has already come to terms with the price of fame in the way that his other girlfriends never could."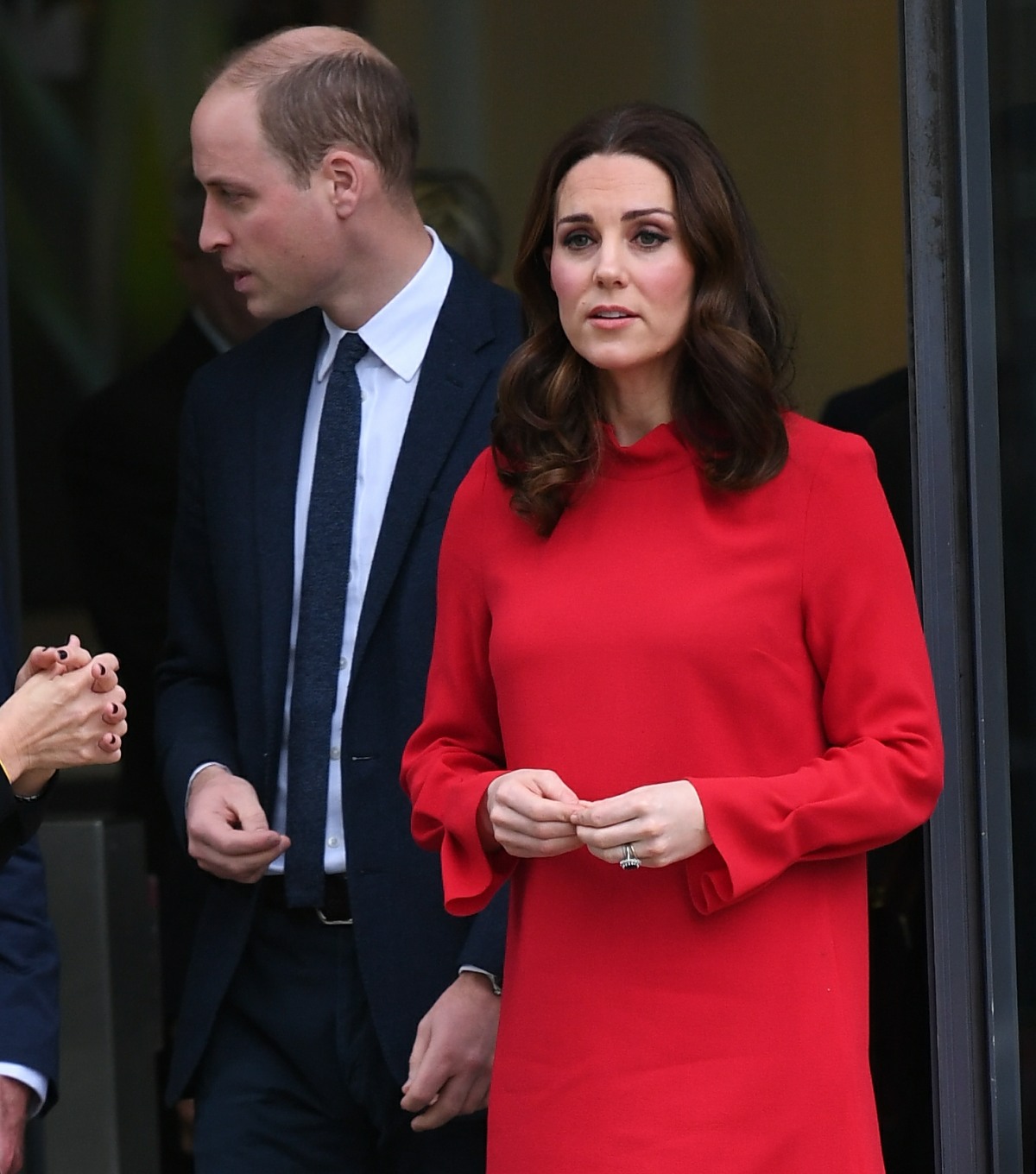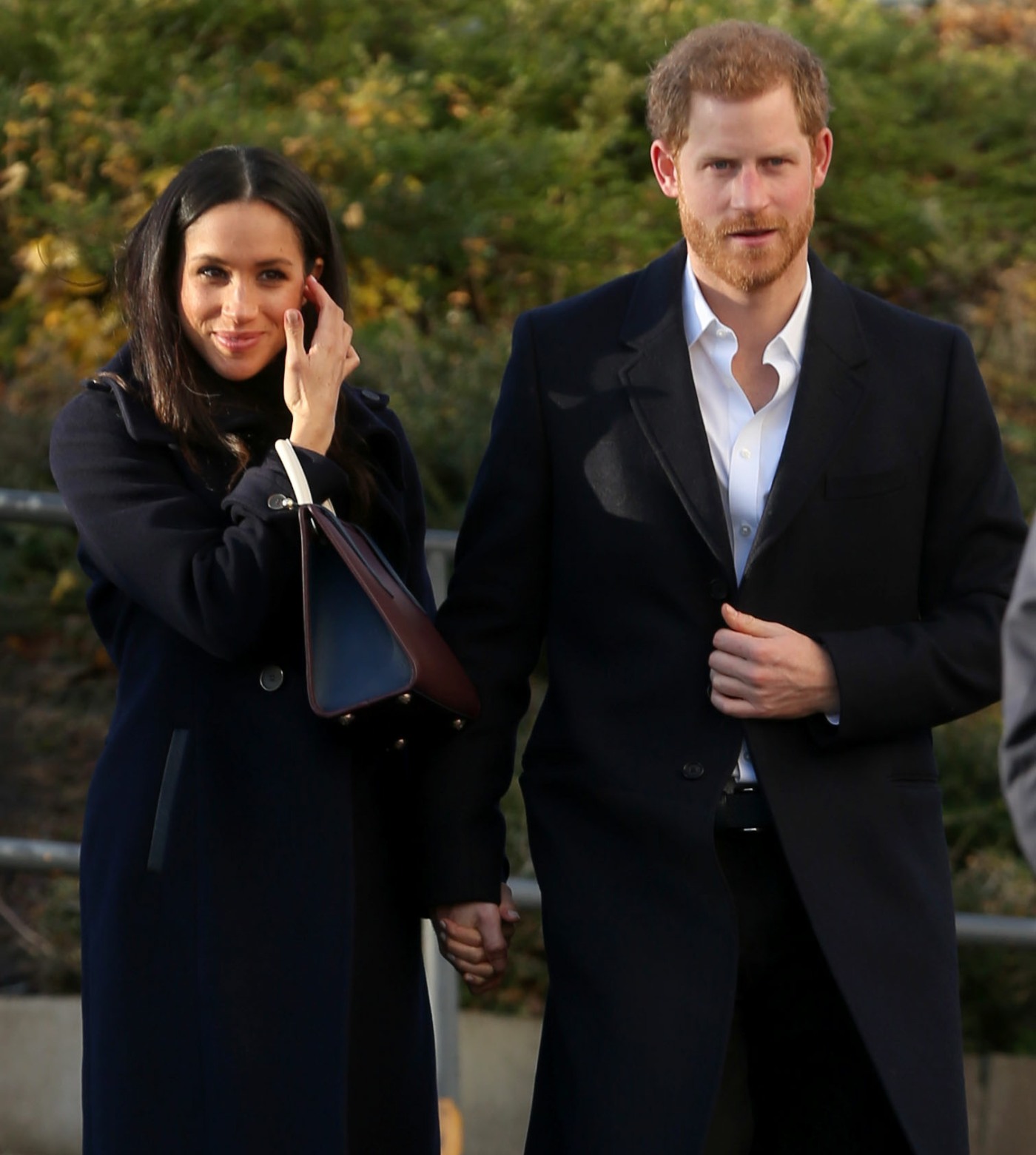 Photos courtesy of WENN.