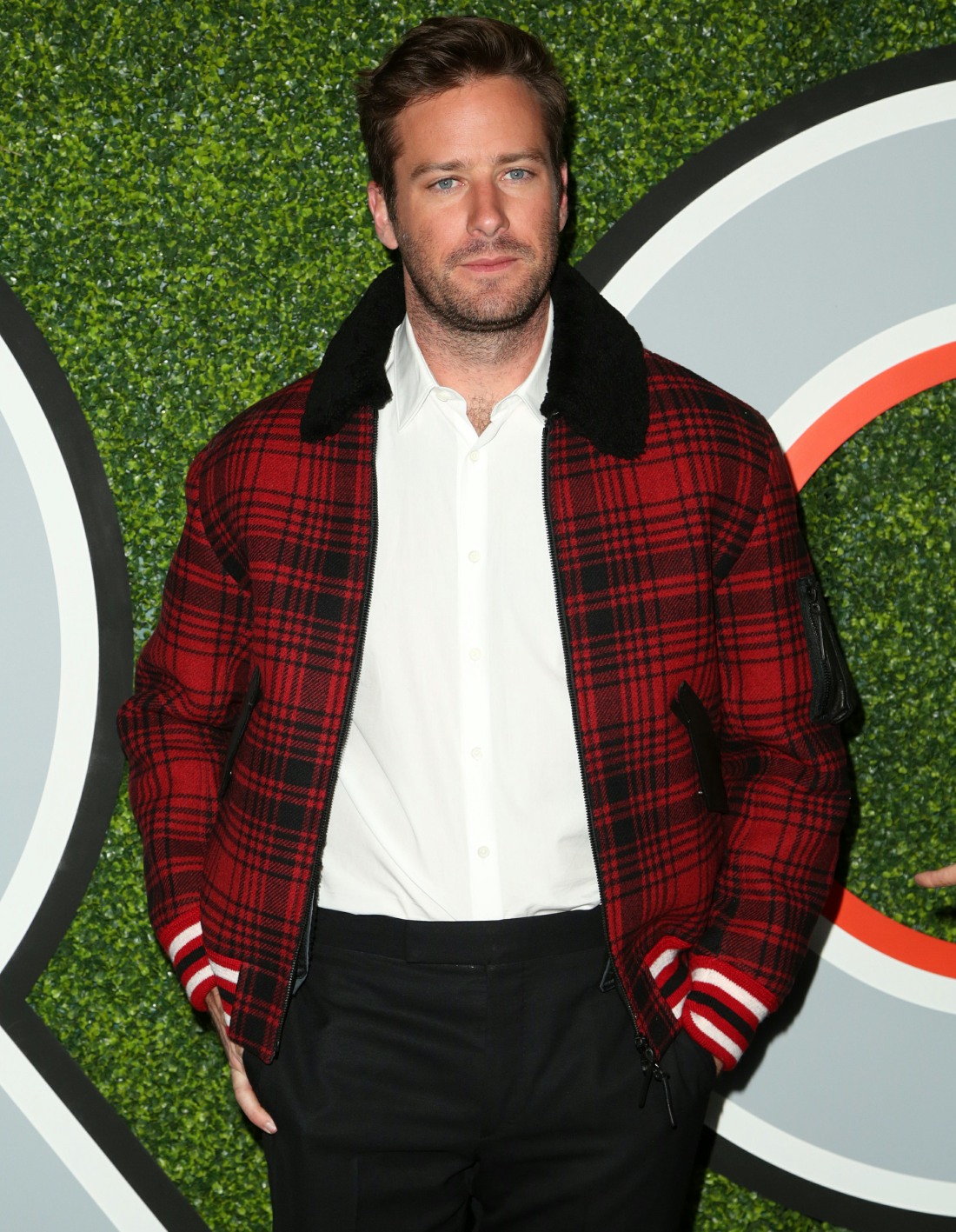 Here are some photos of Armie Hammer at the GQ Men of the Year event. I'm not so sure about the red plaid jacket, if I'm being honest. He attended the event with his wife Elizabeth and he happily posed with the Call Me By Your Name team. Armie is still considered a shoo-in for all of the big Best Supporting Actor nominations, although I don't know if he'll actually win anything. I tend to believe that the CMBYN publicity tour hasn't really brought out the best in Armie. His THR interview was problematic as hell, and Armie has already deleted his Twitter after one critical Buzzfeed story. To be fair, the Buzzfeed story was rather mean. To be fair, the Buzzfeed story didn't tell any lies. I thought of that Buzzfeed story while I read Armie's latest interview with Mr. Porter – you can read the full piece here. There are some quotes that I loved, and some quotes where he comes across as… just a really oblivious, privileged white dude. Some highlights:
The importance of CMBYN being set in the 1980s: "These characters in the movie, I don't think, would ever have really fallen in love with each other if they had cell phones. They would have been on Grindr, talking to their friends on WhatsApp, and they would have never really connected because they never would have needed to."

Doing a gay love story film: "Love is love. I feel like making this movie has freed me up in so many ways. I no longer have to subscribe to the societal expectations of being a straight white male. The more a child travels, the less they are likely to be racist or xenophobic. This was like travelling, but just in an emotional capacity."

It was his decision to pull away from studio films: "I made a decision to back out of the whole studio system a few years ago. It was a machination of people just trying to make money, as opposed to making art. When you are studying acting, they talk about the way a movie can impact you as a performer, and I never really found that to be the case [with big-budget movies]. They were great to make and I had the best experiences of my life. But with Call Me By Your Name, I was pushed. I'm the one who has got to do it, working a 16-hour day, doing it all over again the next day. There has got to be something in it for me; it's my life. I'd love to do a huge movie and be able to have a huge house, but at the end of the day, I know I sleep better at night, and I feel better in myself if I am doing a project that I am passionate about."

His wealthy family & privileged background: "There is that misconception that, 'Oh, you grew up in a wealthy family so you must have got it easier.' I probably had opportunities that other people didn't have. But I guarantee that other people didn't have [parents] beating into their skull that they were the 'representation of the family'. That was not the easiest pill to swallow. People might look at me and think my life is so perfect, but everybody wrestles with the same demons."

He's playing Ruth Bader Ginsburg's husband in a new movie: "I made this film for my daughter. I want her to have stories of strong women who changed the world from their own ironclad will. I don't think there are enough of these out there."

Post-Weinstein Hollywood: "It seems like this shift is happening. The people in power are no longer free to abuse it recklessly, which is great. For so long it was expected that the powerless would just take it."

He's never felt vulnerable or taken advantage of in the industry: "I've never had any pressure to perform sexual favours. You're around it, but thank God I have never had to deal with it first hand. I've heard stories. To my own detriment, and negative credit, I never said anything or did anything about it."

Whether he thinks the world will be a better place for his daughter: "I am at the 'abandon all hope ye who enter here' point. I don't even know if the world is going to survive that long. Stephen Hawking says that we have got about another 100 years left. These guys in Silicon Valley trying to beat mortality? I think it's a weird, crazy ego trip. There is something nice about the memento mori. You get one round. That makes it all the more special. I've got friends who are really involved, inside that tech world, going to life-extension doctors. Every time I hear it, I am listening, but I think, why? I don't even take vitamins. It requires a lot of self-importance. I am sure people can balance it, but it doesn't feel necessary to me to get to 200."
His answer to the question about his privilege is very "all lives matter" – yes, everyone has their own struggles, but dude needs to understand that "kids making fun of his hair" is not the same kind of struggle that other people have faced in their lives. And lots of kids from all kinds of backgrounds struggle with their parents' expectations, so I have no idea what he's talking about there. But I kind of loved his speech about how the world only has about 100 good years left and people who take vitamins are self-important. It honestly cracked me up.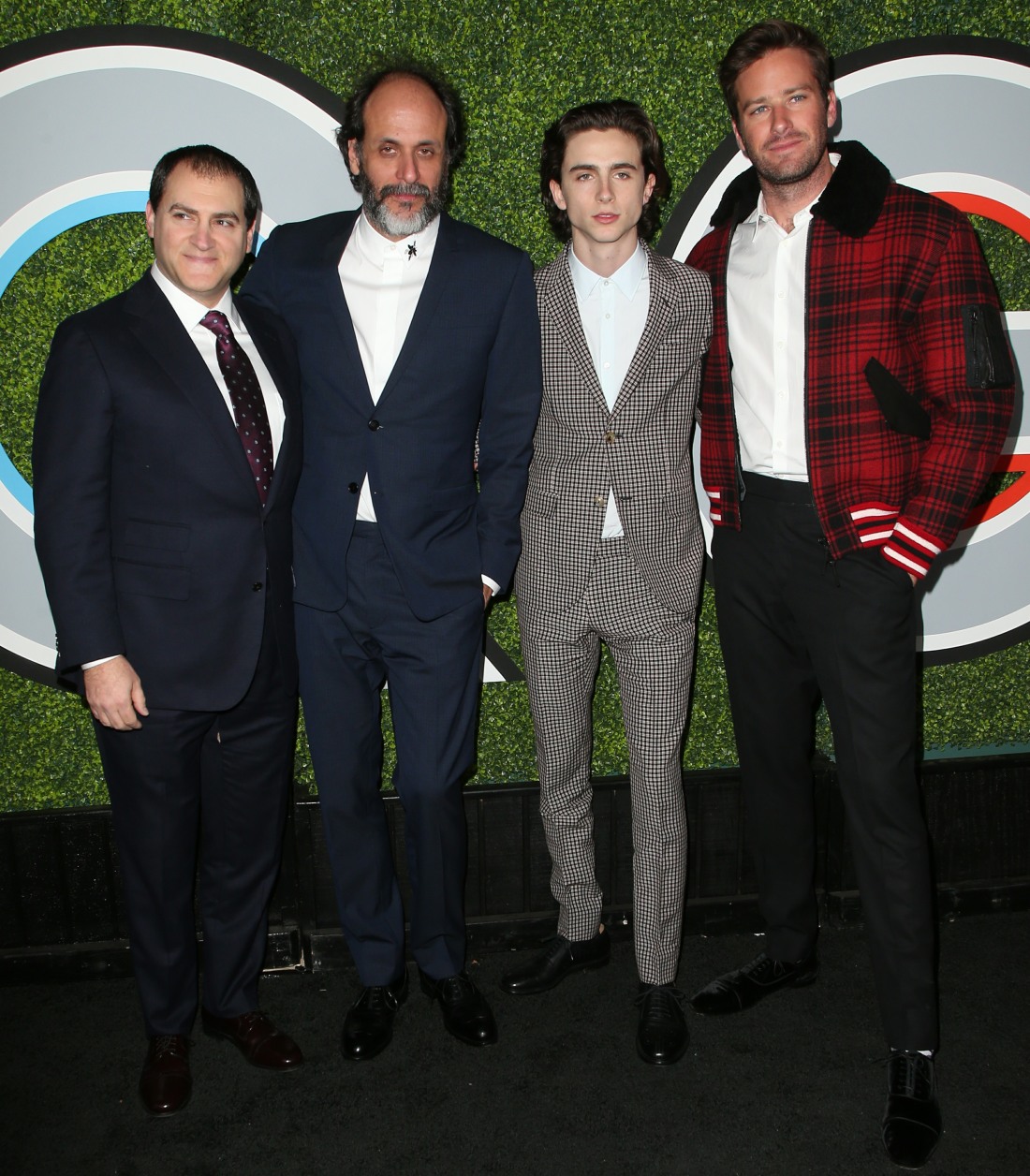 Photos courtesy of WENN.