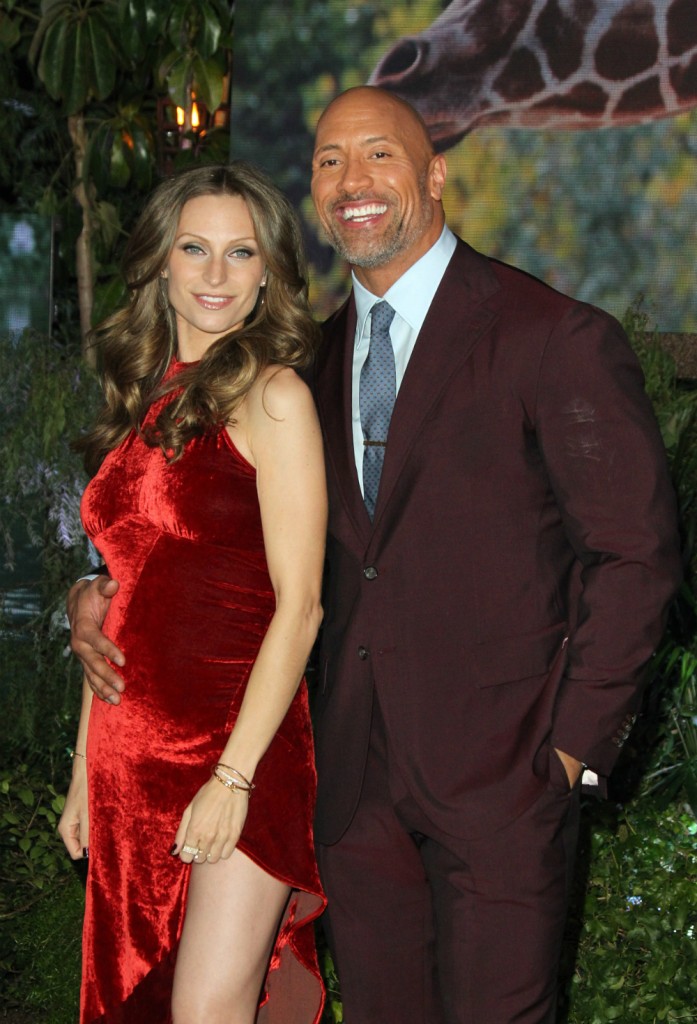 Dwayne Johnson and his girlfriend, Lauren Hashian, are gracing us with a sequel to their daughter Jasmine, who turns two this weekend. The couple stepped out for the Jumanji premiere (header photo) on Monday just hours after Dwayne posted the happy news to his Instagram:
Honest to Christmas, can that little girl be any cuter? We already know that Dwayne will do anything for his kids, like dress as Pikachu to chase Jasmine around the house. So, congrats to the new little baby – she's getting a fun dad.
Jasmine wasn't the only Johnson daughter gracing their father's Instagram Monday. Daddy Dwayne gave a shout out to this year's Golden Globe Ambassador, Simone Johnson, who showed up bright and early Monday morning for the nomination announcements:
Not to be outdone by all the women in his life, Dwayne has been turning it up sartorially for the Jumanji premieres. So much so that GQ put him on their Ten Best-Dressed Men of the Week list:
Window pane is usually my weakness but I'm not feeling it here. I dislike the tailoring too. It looks like it was the suit wasn't just altered to fit but remade to adjust to his physique. And I disagree with the choice to do varied shades of grey so, and this something I rarely say, I disagree with GQ.
He looked great for Monday's premiere, though. The maroon shade is gorgeous on him and the cut of the suit is much better. Plus I love the suede oxfords but wtf is on his sleeve? I am also loving Lauren's dress – the velvet, the color, the asymmetrical hem and the neckline. But I think the exposed seams cheapen the dress. I'd have preferred a light lining to cover them. And the off-center, diagonal seam bifurcating her mid-section has almost a Frankenstein feel to it. Otherwise I love it.
Anyway, congrats to the Johnson family. And with a new baby coming, Dwayne might as well get used to having a mess on his burping arm.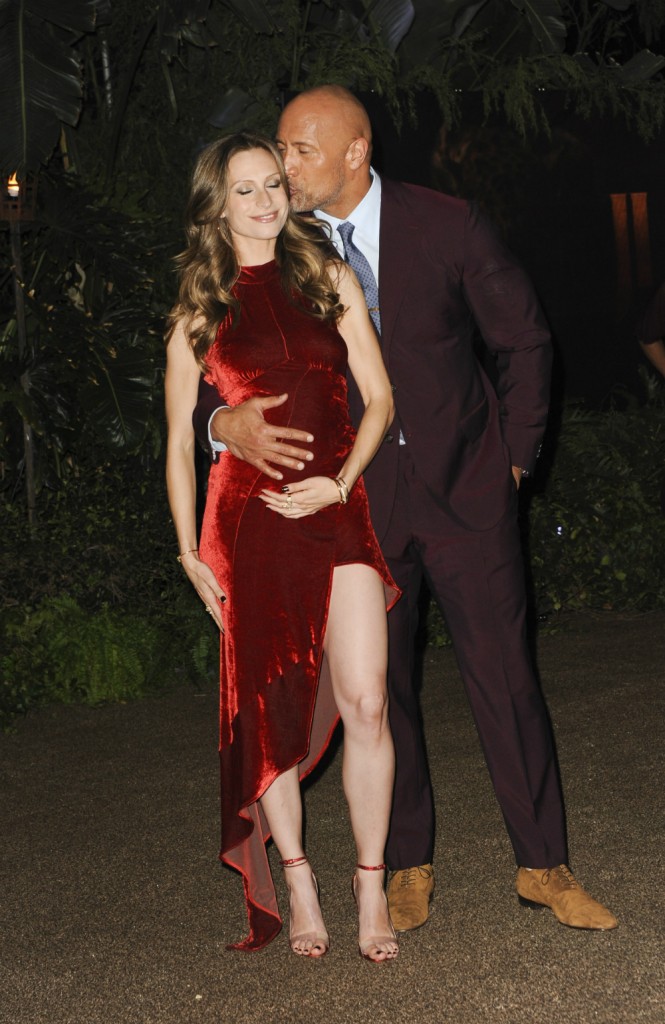 Photo credit: Instagram, WENN Photos and Getty Images