All I really know about Kylie Jenner is that she sells makeup. I have never had any sort of interest in any of the goings-on in the Kardashian/Jenner clan, but I do know that 3/5 of them are either pregnant or expecting via surrogate. Kylie, pretty much a child herself at the age of 20 (geez…I just sounded like my mother there) is pregnant with a child. The baby's father is rapper Travis Scott.
Although the pregnancy has yet to be officially announced, Kylie has already sheltered herself from the public eye, claiming to be "self-conscious" about her pregnant body. A source told PEOPLE last month that Kylie wanted to "focus on her health and happiness" and "isn't going to publicly address her pregnancy until she gives birth. She's not doing any public appearances and just wanted to take six months off." Could it be that she's also keeping a low profile because her doctor cut her off from her beloved lip fillers? But, hey, don't worry, her tendency towards living a reclusive life hasn't stopped her from selling her overpriced makeup.
Kylie, like many moms-to-be, is shopping up a storm, purchasing items for her upcoming arrival. She is due in February. With no pregnancy confirmation, there's also no "official word" on the baby's gender, but the items Kylie is picking out are helping to clear up any confusion. A source told PEOPLE that "Kylie is having a lot of fun picking out items for her baby. She's definitely leaning towards pink hues and having fun with the fact that she's having a girl."
Or, Kylie just might really like pink? She festooned her 20-foot tall Christmas tree with blush-hued decorations and shared the snap on Instagram on Thursday with the caption, "Thank you @jeffleatham & his team for making my XMAS dreams come true! 20 feet of magic! Even more perfect in real life…🎀."
Kylie also recently showed off her pink nails and bejeweled pink butterfly jewelry and a Barbie dream room, complete with portraits of the dolls, a pink chair and a pink Christmas tree. That's a lot of pink. I'm sure these shots are Kylie's take on the popular gender reveals that are all over social media. If nothing else, this child will never want for a tube of lipstick. And, if Kylie wants to stay out of the spotlight after giving birth, I wouldn't be mad at her. Feel free to take your sisters and mother along as well.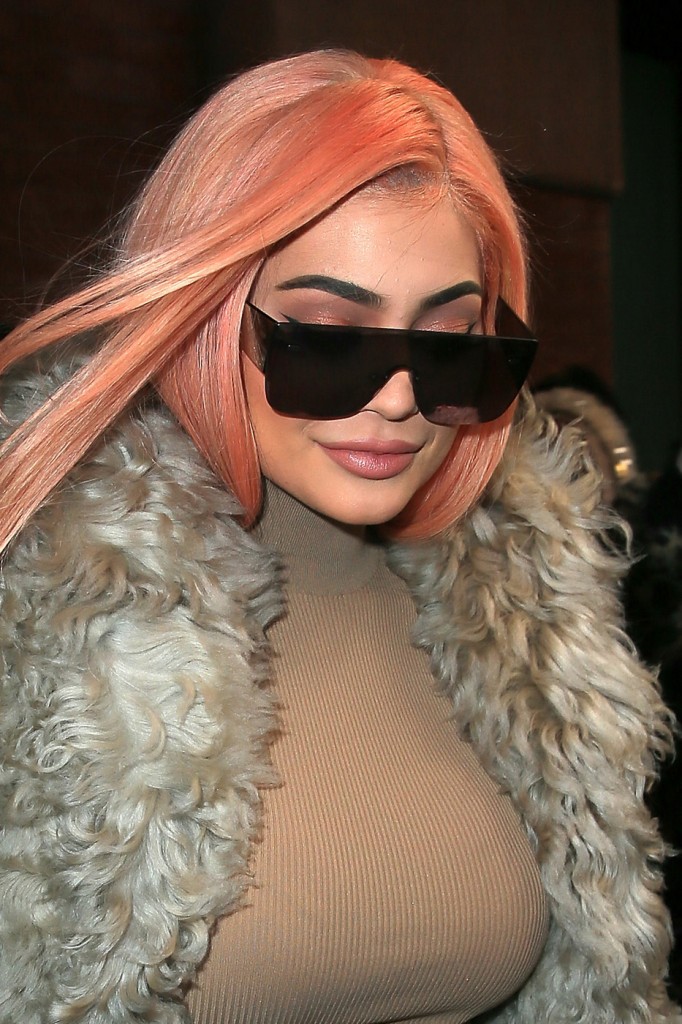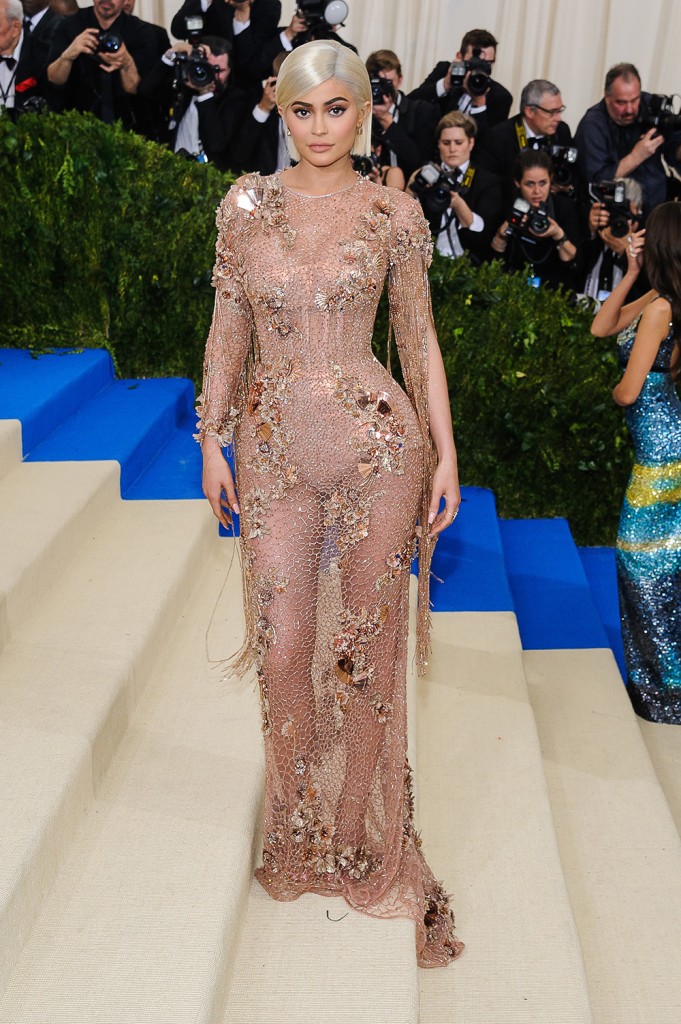 Photos: Instagram, WENN.com, Pacific Coast News, Getty Images