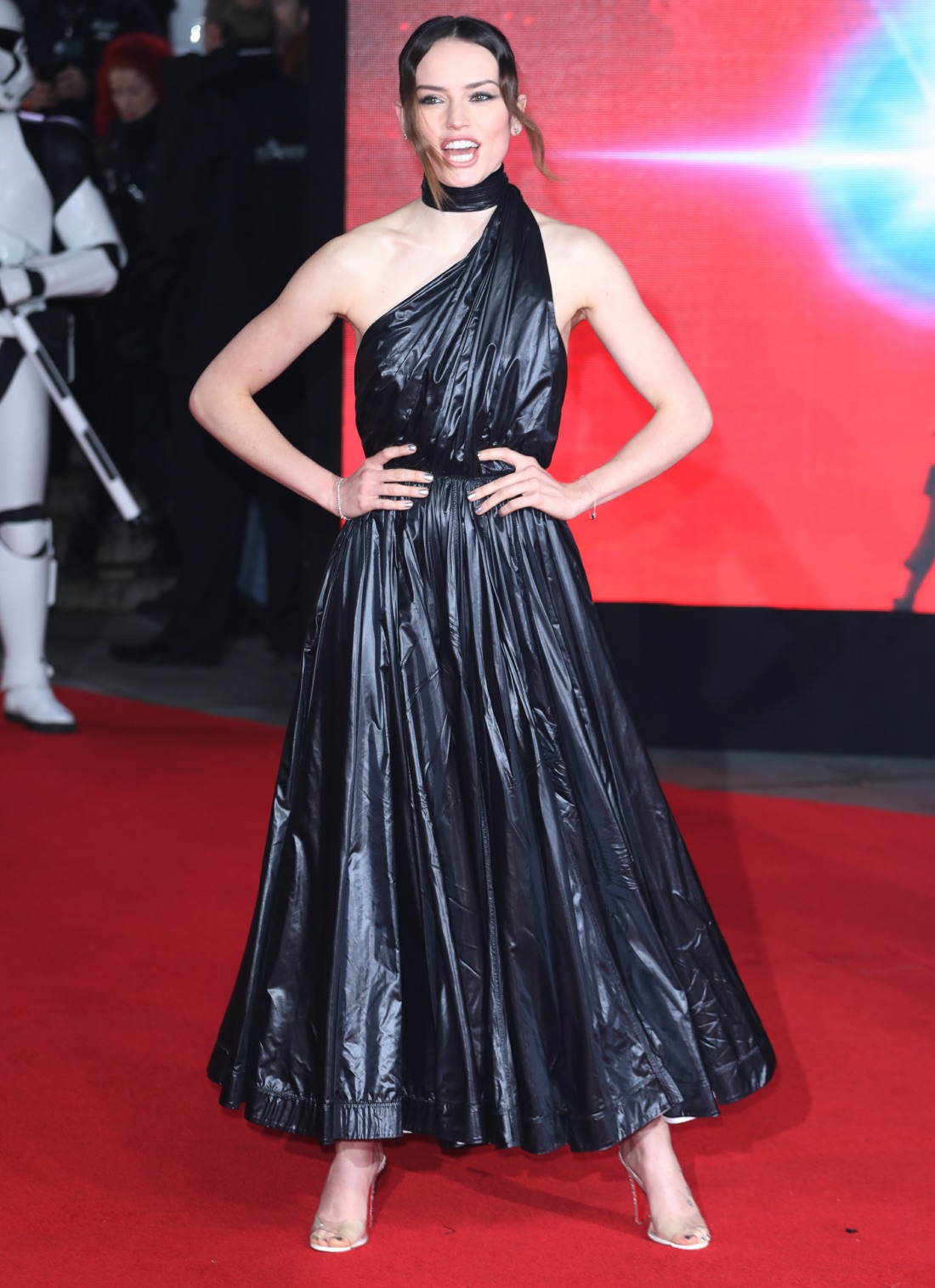 Here are some photos from last night's London premiere of Star Wars: The Last Jedi, aka The Film That Will Single-Handedly Rescue the Sh-tty Box Office Receipts of 2017. I don't even have to look it up – I'm sure The Last Jedi is on track to make a bajillion dollars. In the first month. So why, perchance, is the cast still being forced into this crazy international hustle? If ever there's a moment to just sit back and let the commercials do their work, it's right now. But no, the cast flew en masse to London for the premiere.
I do think Daisy Ridley has started phoning it in a little bit with her style. She wore this Calvin Klein dress to the London premiere and I loathe this on her. First of all: enough with the black! She's a young woman and she thinks black makes her look chic. She could stand to lighten things up. Second of all, this fabric is a trash bag tragedy. She looks like she's wearing a repurposed Hefty bag. Third thing: I really dislike Daisy's skirt lengths during this promotional tour. I get the feeling that she's been aiming for tea-length, but it's not working out, and now everything looks so awkward on her. Bonus Mark Hamill!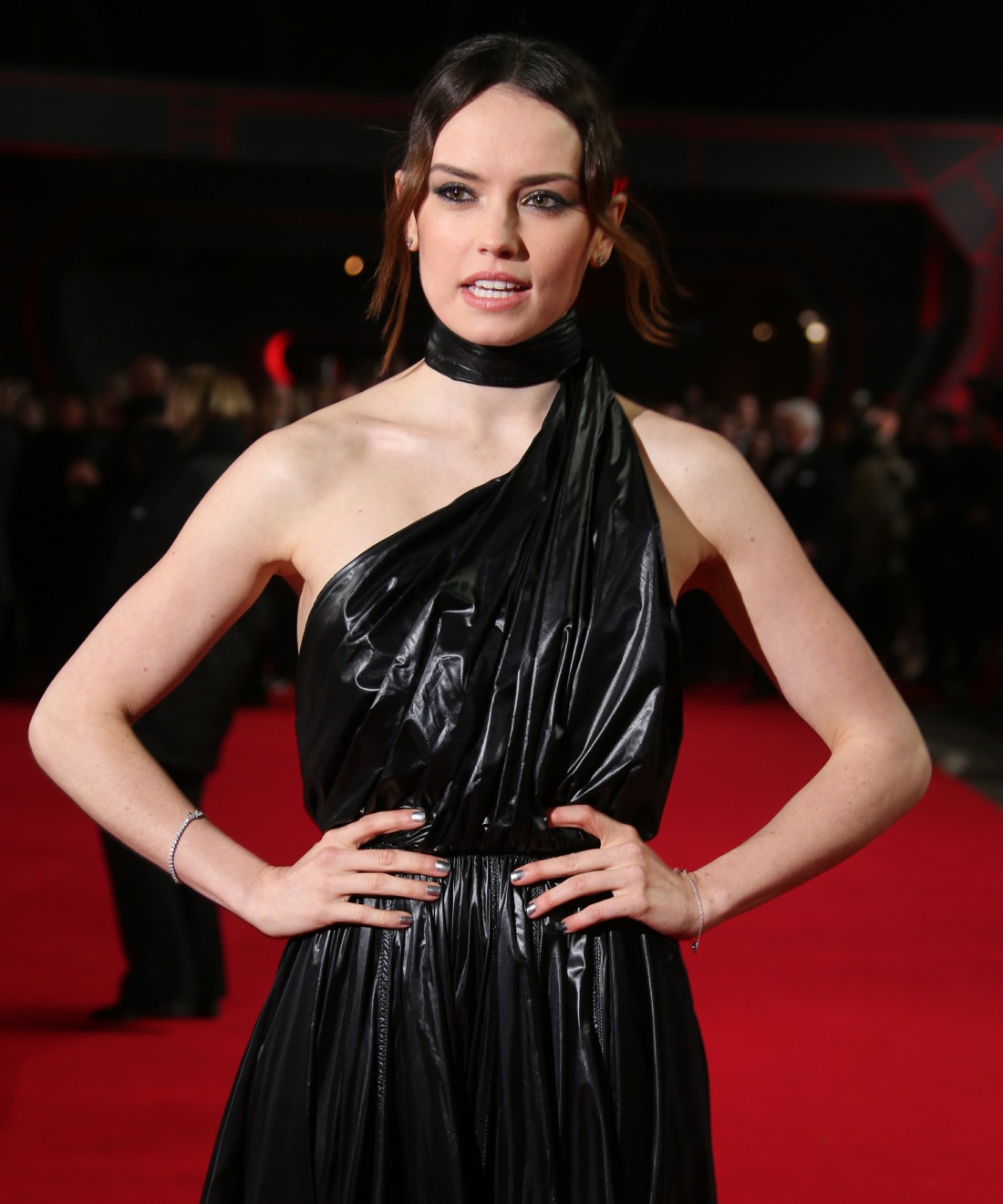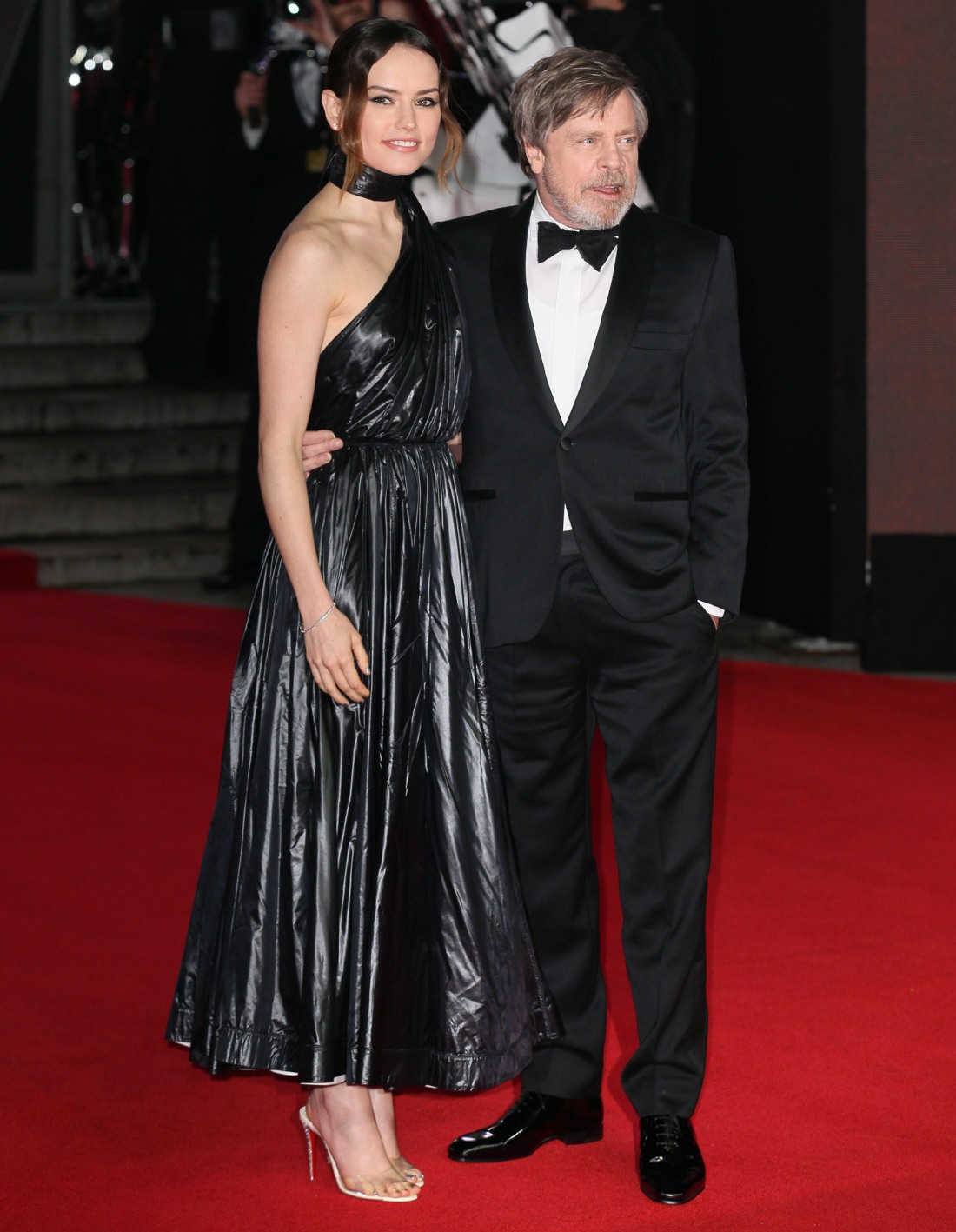 Laura Dern wore Alexander McQueen. I mean… I sort of understand this, but not with the black boots. If you're going to wear a gown which would look more at home at the Golden Globes, fine, that's your call. But own that and style accordingly. Don't wear black boots with your frilly, ruffled, pink gown.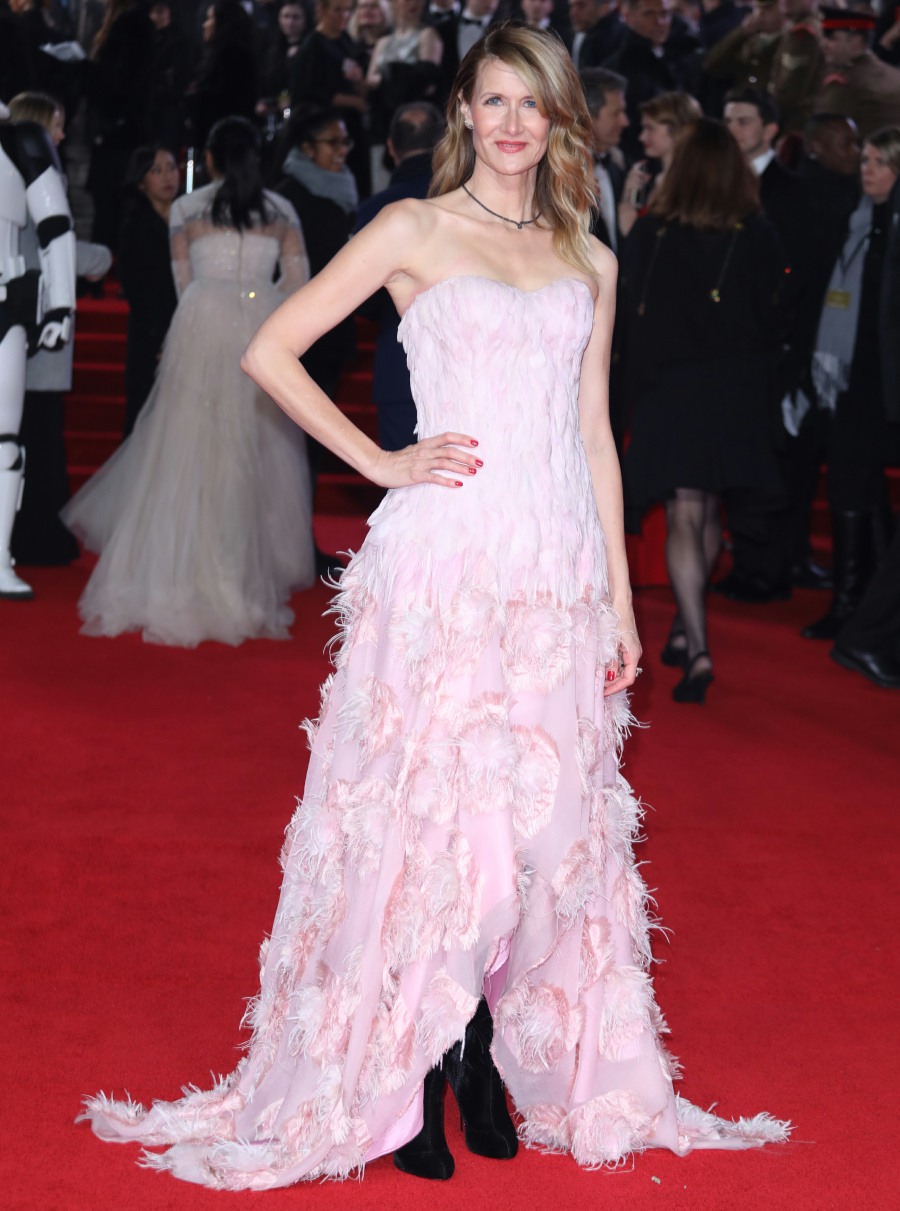 Gwendoline Christie is so tall and regal that she makes this Iris Van Herpen sack dress look like the most fabulous thing in the world.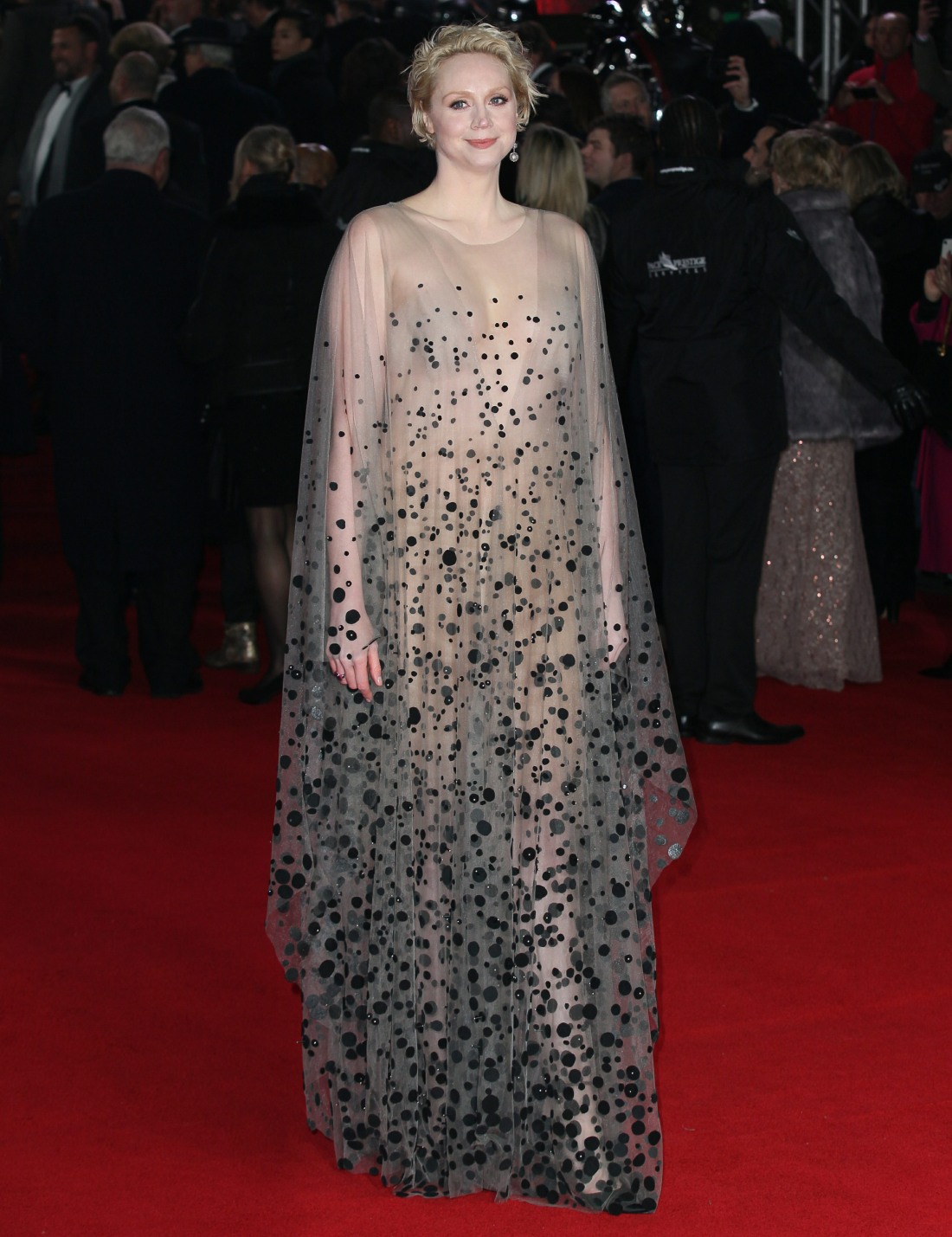 Oscar Isaac with his partner and baby-mama Elvira. Since I like Oscar so much, I won't talk sh-t about Elvira's bangs, okay?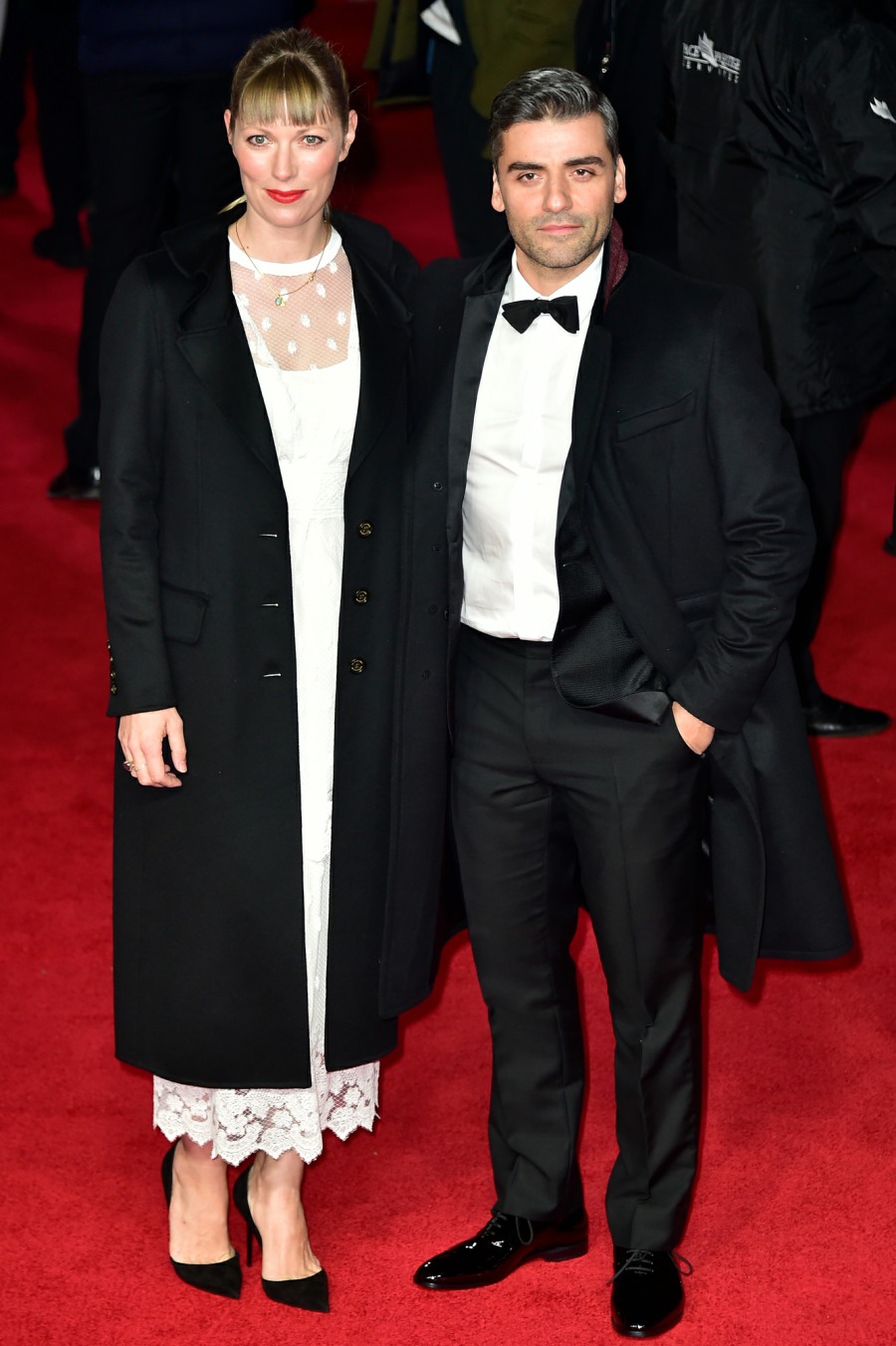 I totally forgot that Benicio del Toro is in this. He seems confused by it as well.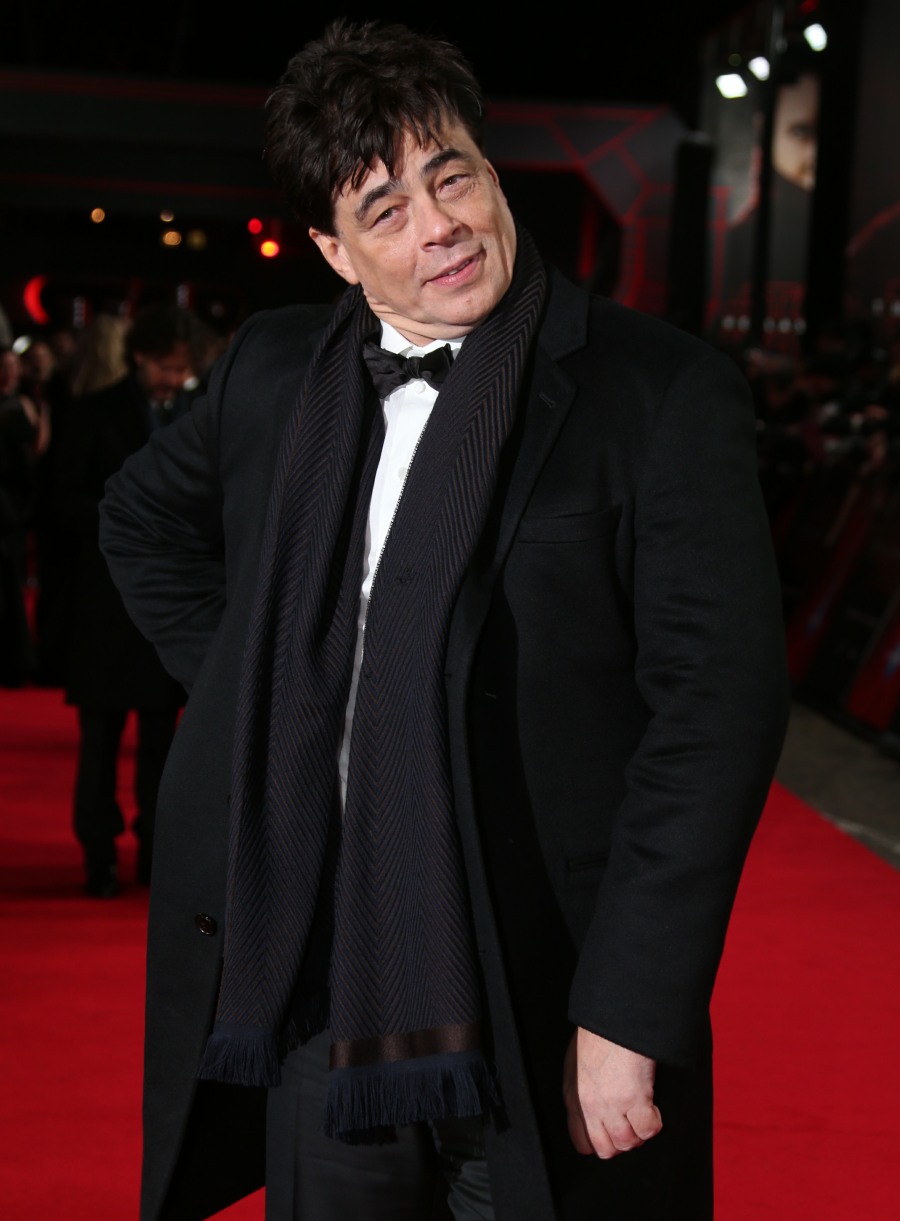 Domhnall Gleeson is The Real Ginger Prince.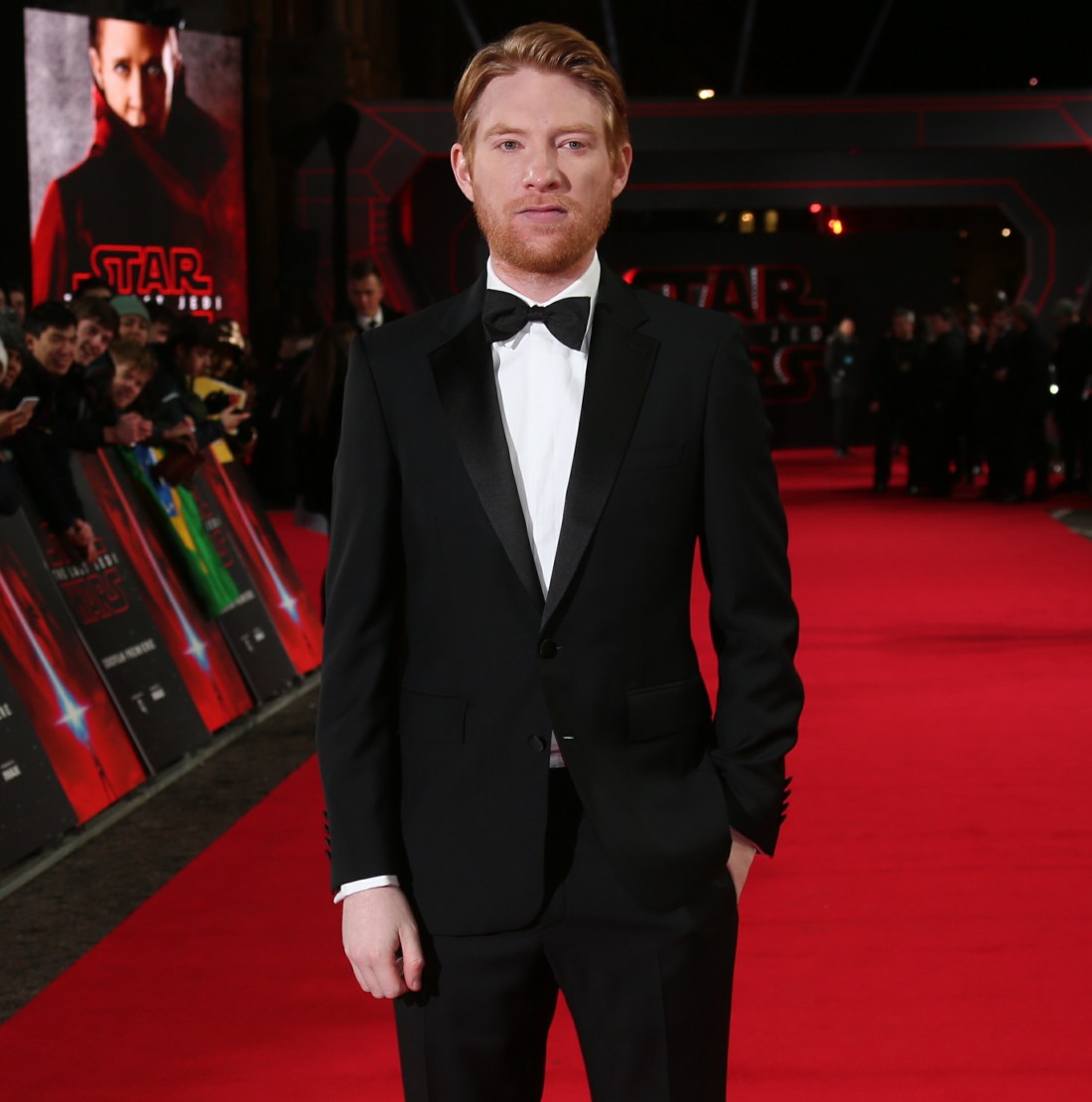 John Boyega's out here looking like 007. Nice velvet, man.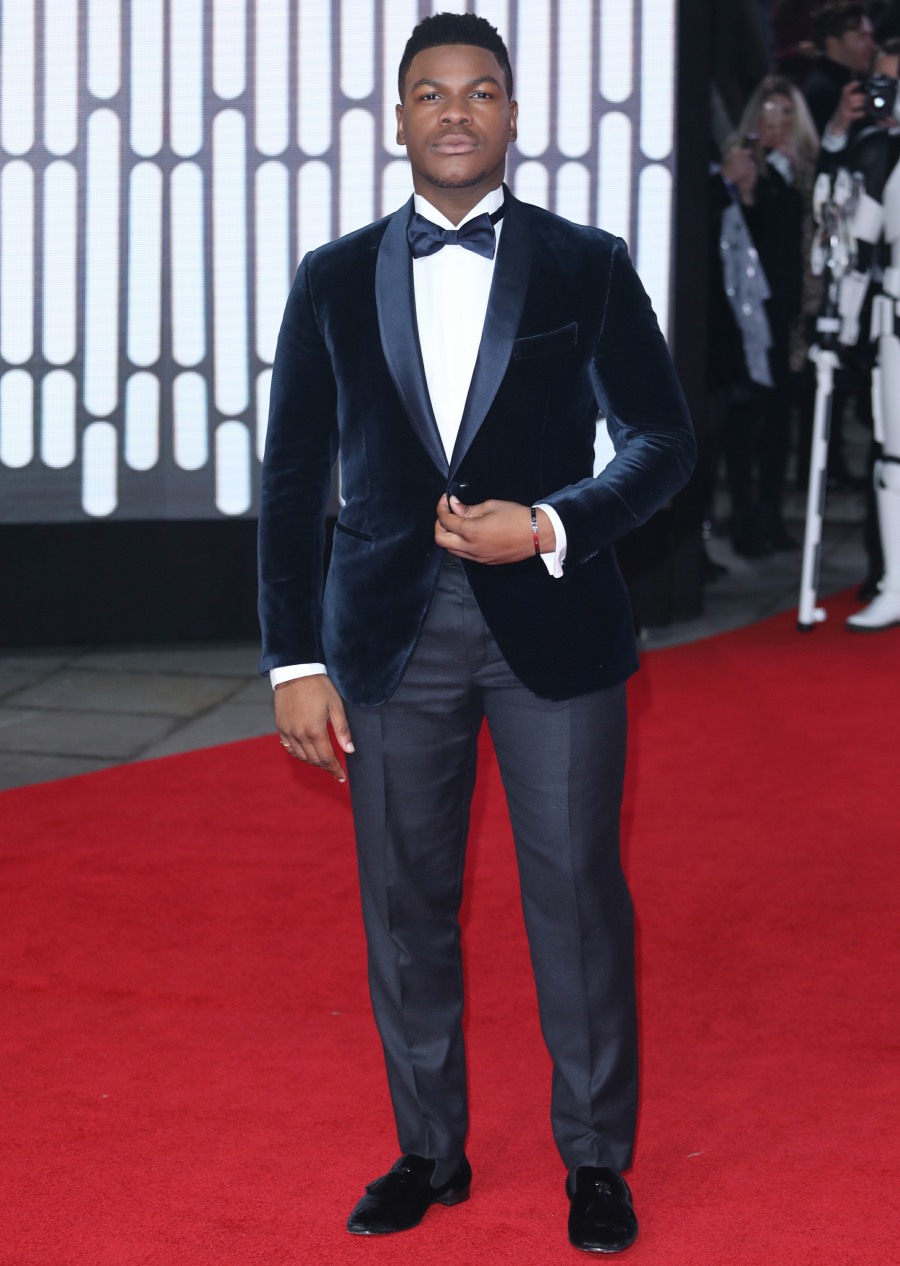 Photos courtesy of WENN.