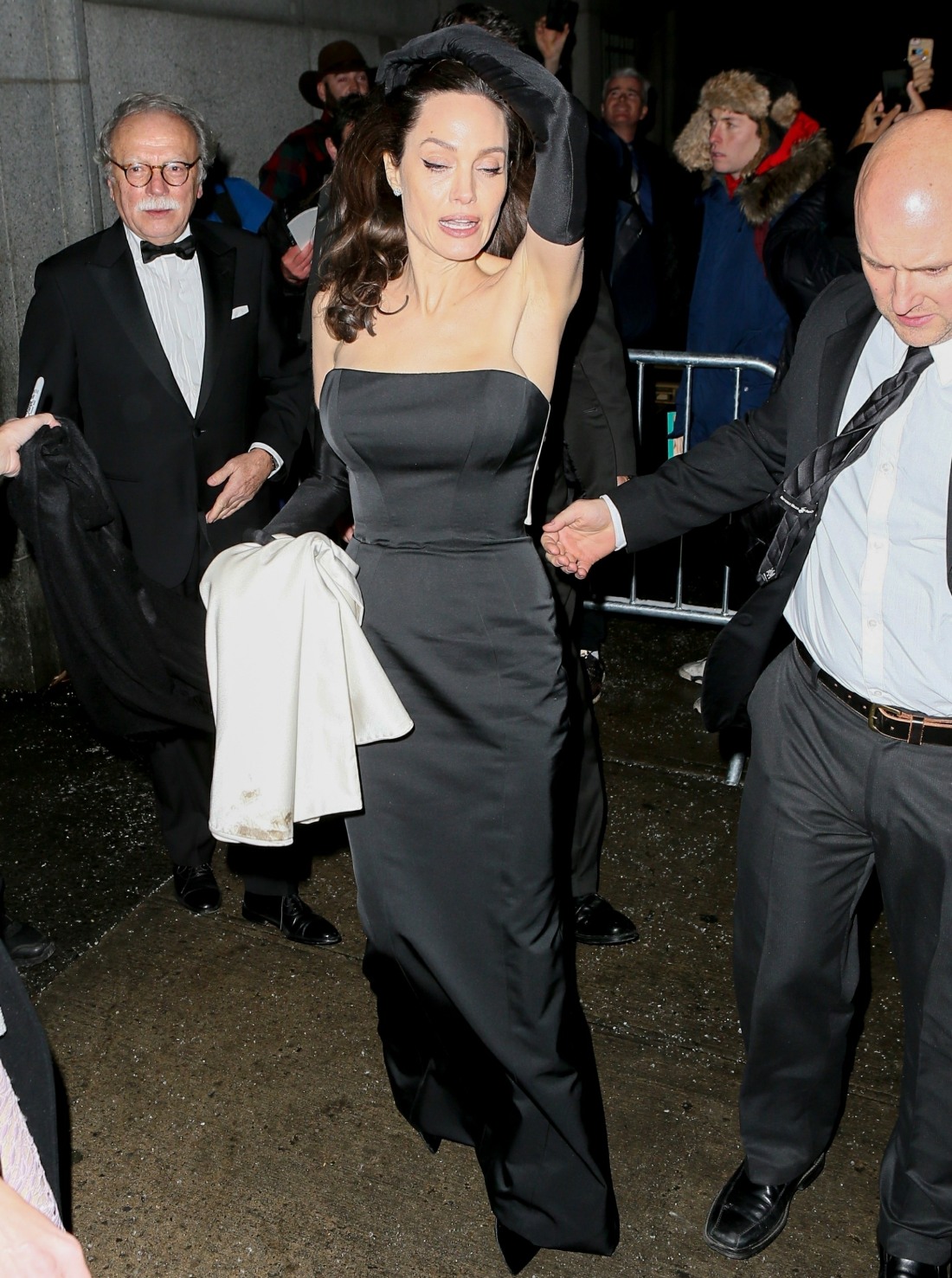 Angelina Jolie brought all of her kids to New York last week. Jolie was still shilling for her Cambodian film, First They Killed My Father, and doing press and events for promotion. Friday night, Jolie and all of the kids attended the 2017 UN Correspondents Association Awards at the Cipriani's – Jolie was decked out in a strapless black satin dress with some kind of white feature at the back (it looked like a bow with a train). It seemed like a frigid, windy night and Jolie was not dressed for it, as evidenced by these photos. Her kids seem to be trying to help their mom get to the car quickly as they made their exit from Cipriani's. Jolie attended the event – with her kids – because she won the 2017 UNCA Global Citizen of the Year Award.
Speaking of awards, it sounds like Jolie's big Oscar campaign has already come to an end. Last week, the Academy released their "shortlist" for Best Foreign Film, and First They Killed My Father did not make the list of nine. Neither did the highly acclaimed French film BPM, which premiered at this year's Cannes to a lot of emotion and controversy (it's a mostly true story about the start of the AIDS crisis in France). Jolie's FTKMF did get a Golden Globe nomination and that will probably be the last we see of her during the awards season… unless she's invited to present at the Oscars or something, which might happen, you never know. I'm a little bit disappointed to see that the Academy didn't shortlist FTKMF, but I also think it might be a blessing in disguise: a real, substantial Oscar push would have brought up more uncomfortable questions and Jolie didn't know how to answer the questions she was getting.
PS… I honestly believe her kids are styling her these days for events. Like, Zahara and Pax are carefully selecting Jolie's dresses and gowns and they have veto power on the sack dresses.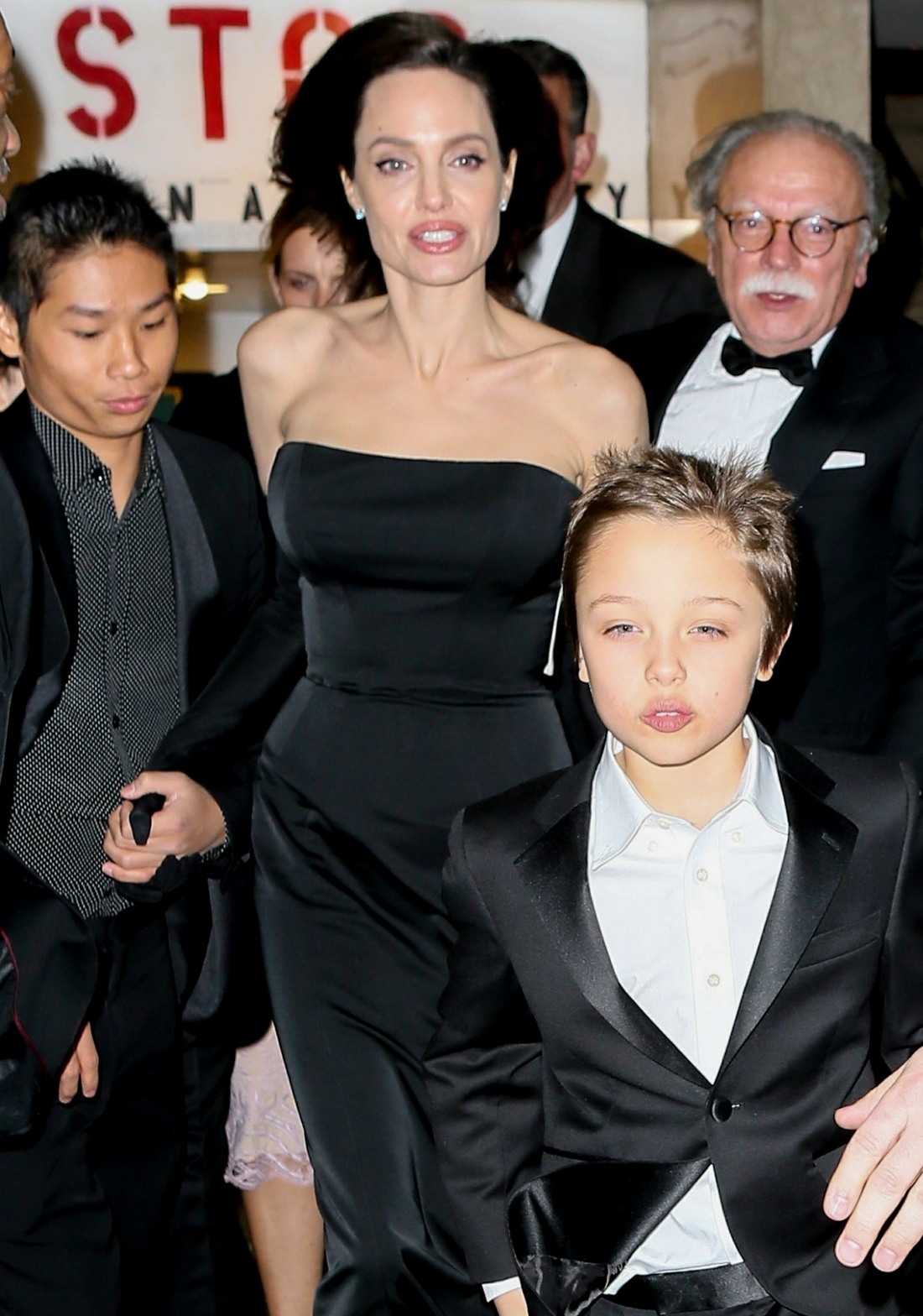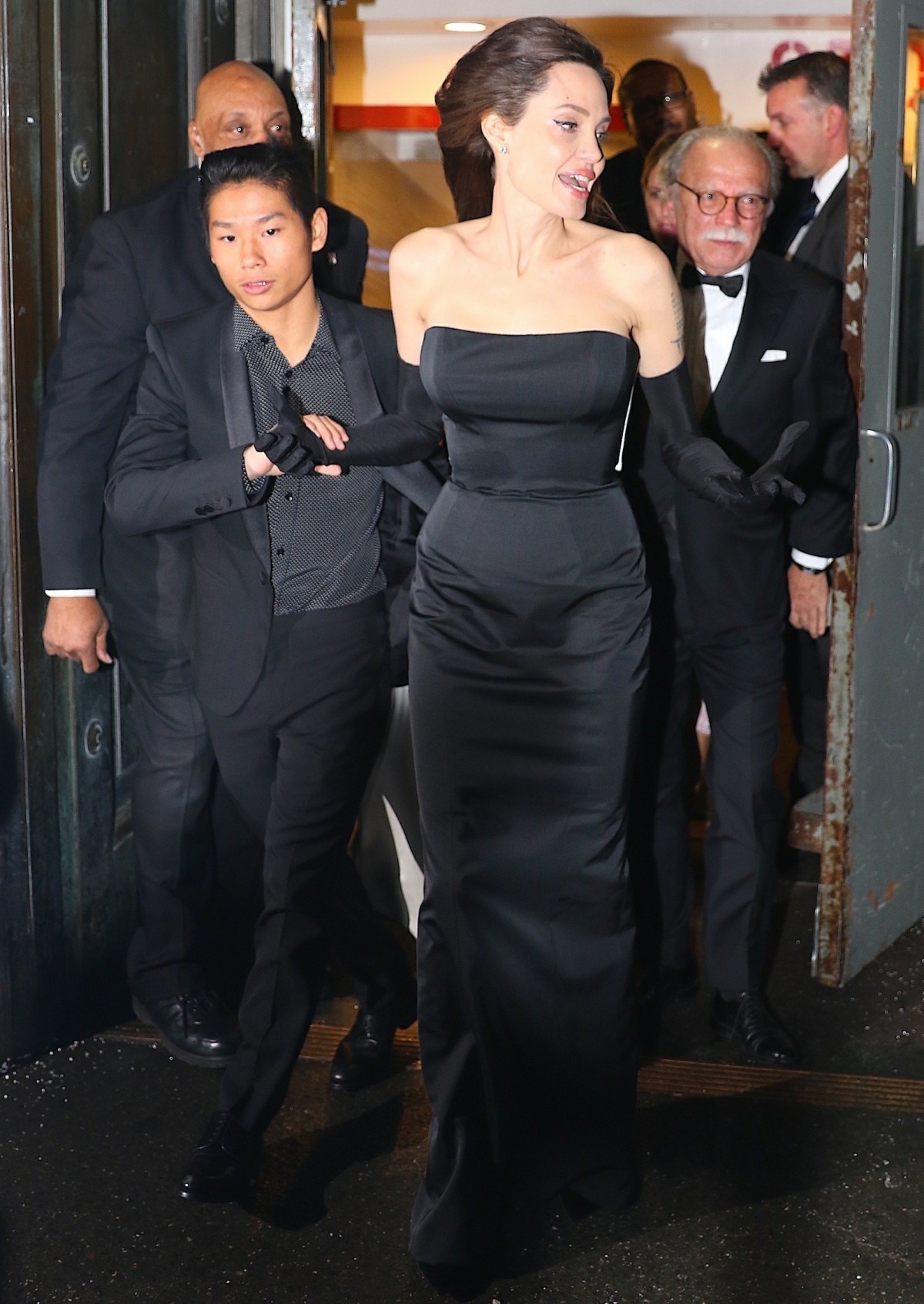 Photos courtesy of Backgrid.