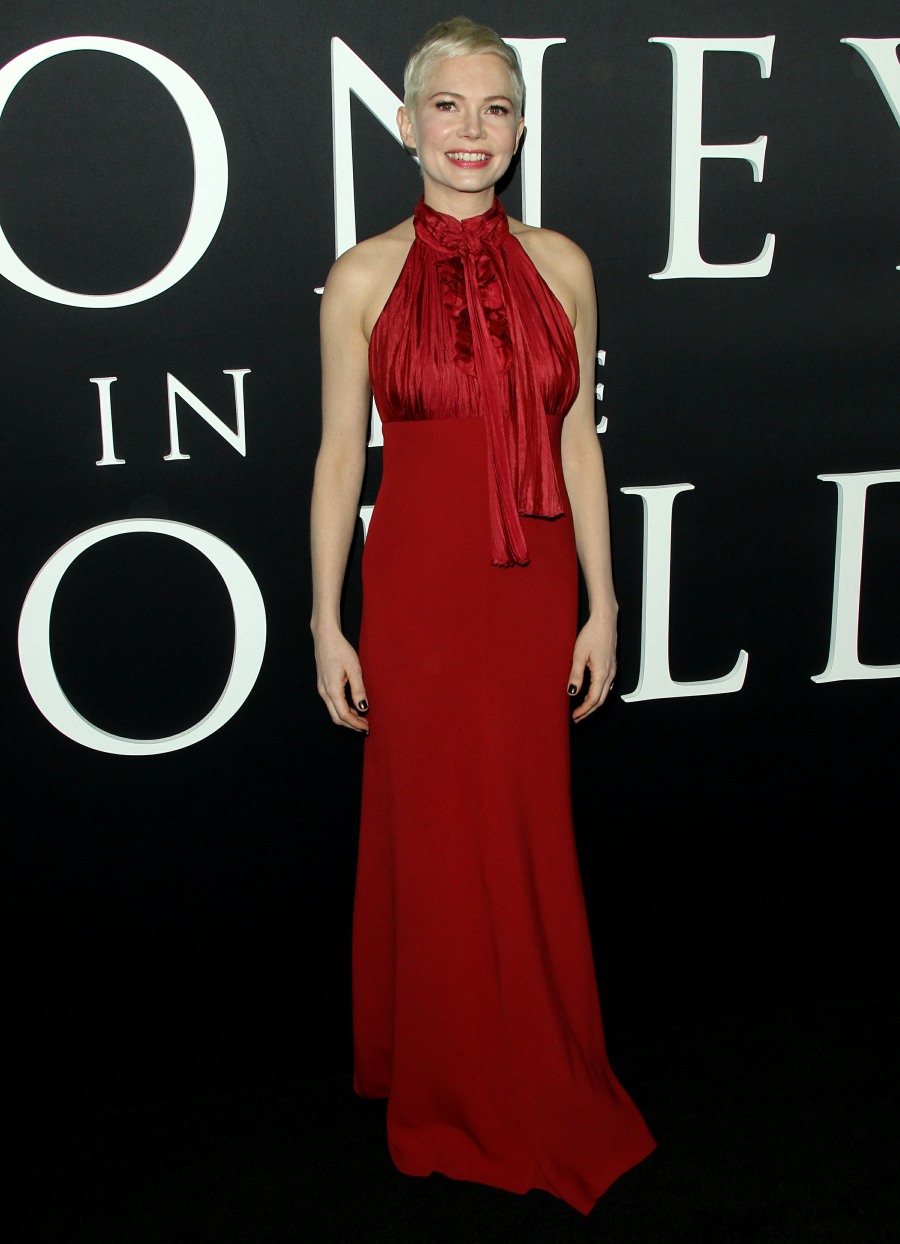 Here are some photos from last night's LA premiere of All the Money in the World, which will probably always be known as That Film That Went Through Reshoots So Ridley Scott Could Edit Out Kevin Spacey. Ridley Scott moved like lightning to recast the role of J. Paul Getty, which was already shot by Kevin Spacey last year. When Spacey was outed as a predator and a pedophile, Ridley cast Christopher Plummer, who basically left his vacation in Florida, flew to Italy and shot for nine days straight to replace Spacey.
Michelle Williams turned up in a surprisingly vibrant and lovely Louis Vuitton dress. This shocks me! Michelle usually wanders around red carpets looking like a scared, child-like ghost from the Civil War. When asked about the reshoots, Michelle said she was happy to support Ridley and happy to go and basically do some unpaid reshoots because "They didn't pay me that much anyway, so whatever."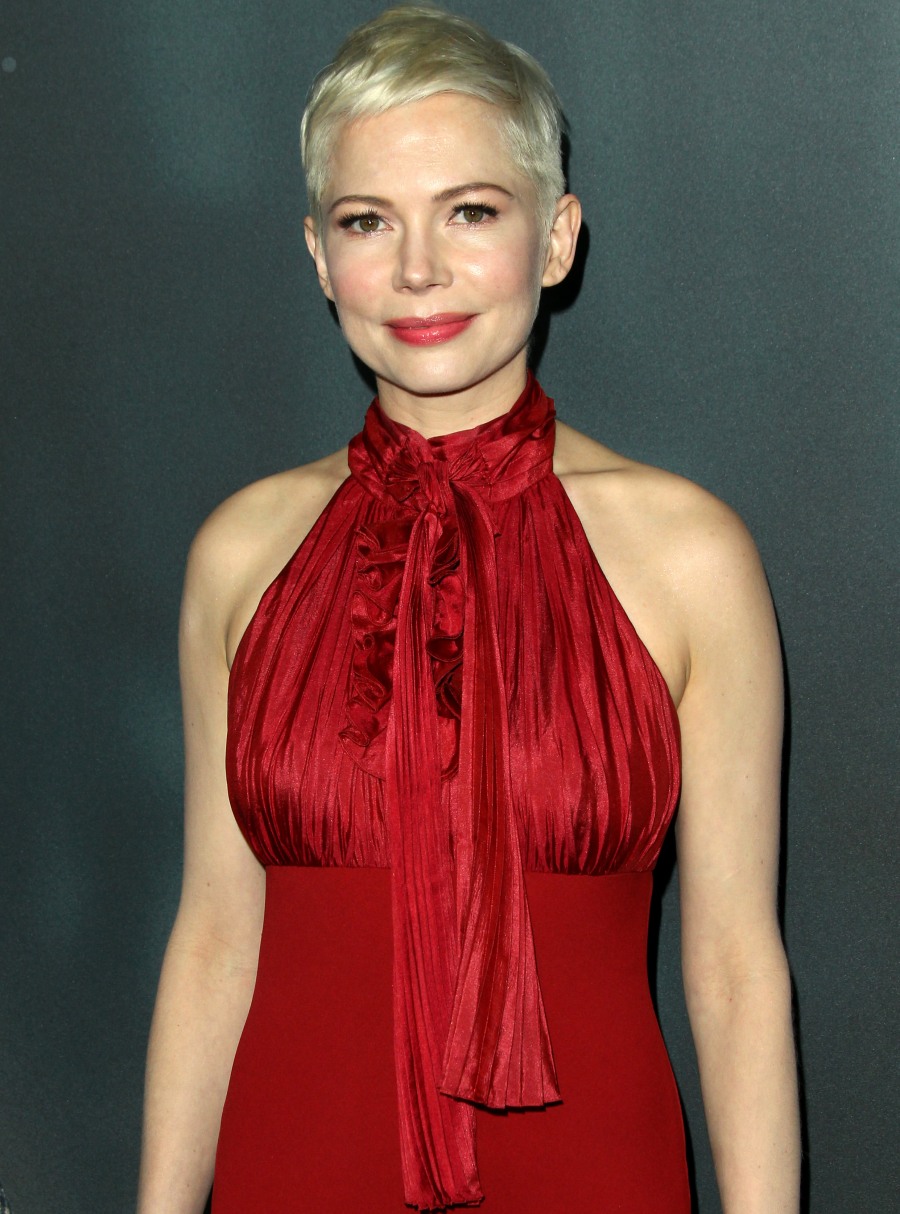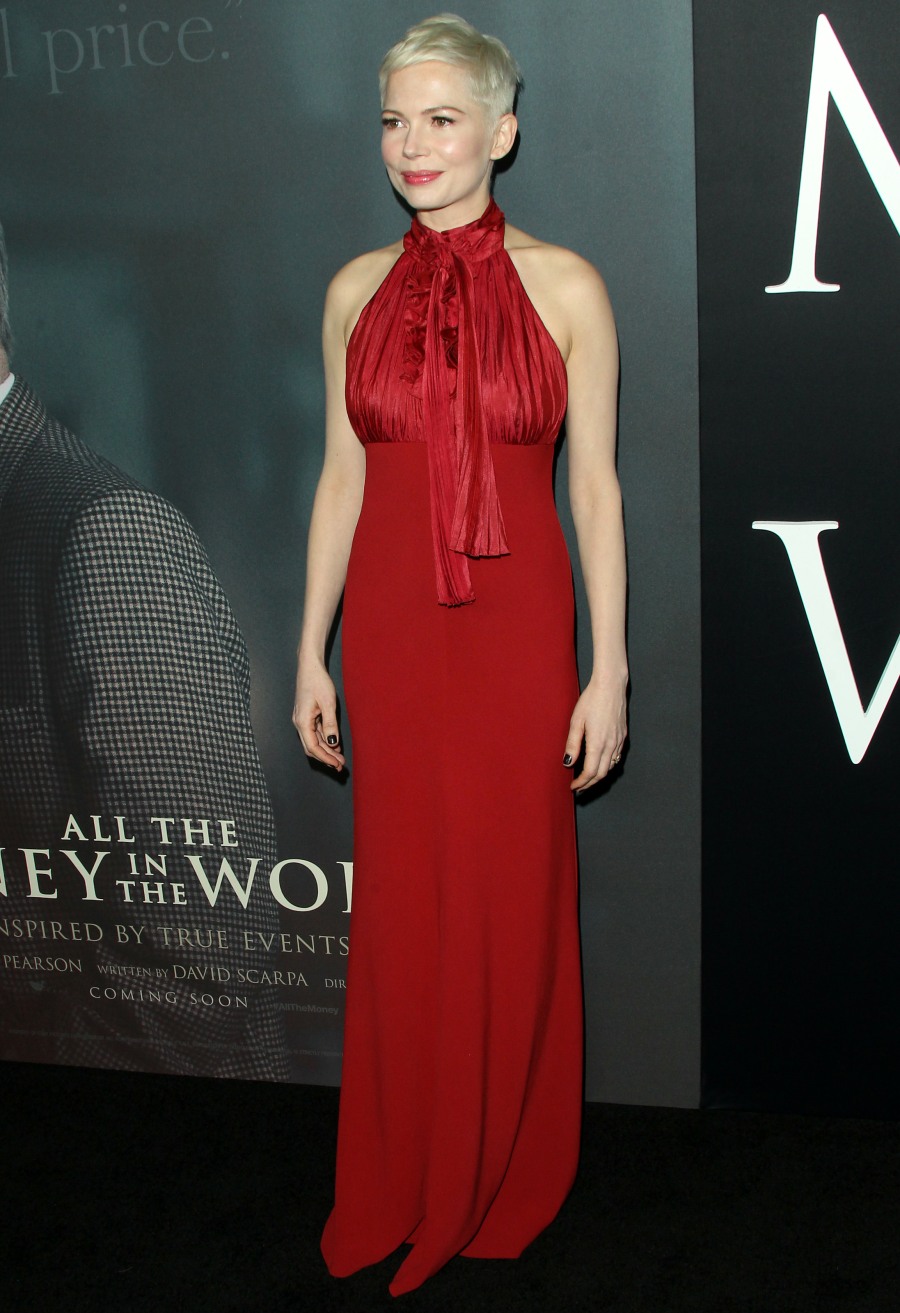 Here's Mark Wahlberg. When asked about Kevin Spacey, Marky Mark said "Everybody is obviously entitled to due process — but I didn't know what to think." I'm flat-out amazed by how many white dudes believe that Sex Predatorgate is about due process and criminal justice. I mean, considering Wahlberg's own history as a hate-crime-committing thug, you would think he would be more suspicious of the criminal justice system.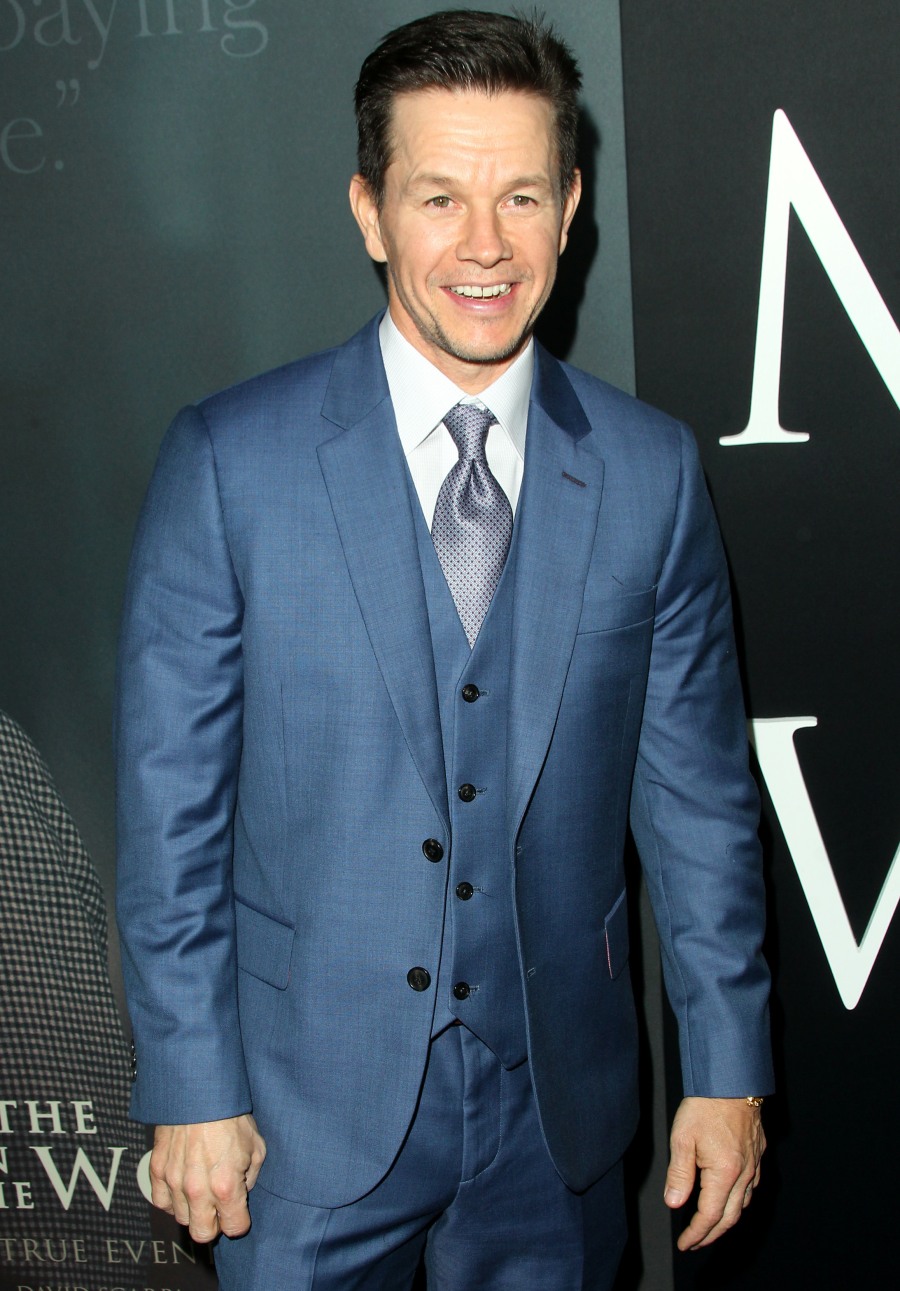 Here's Plummer, looking dapper.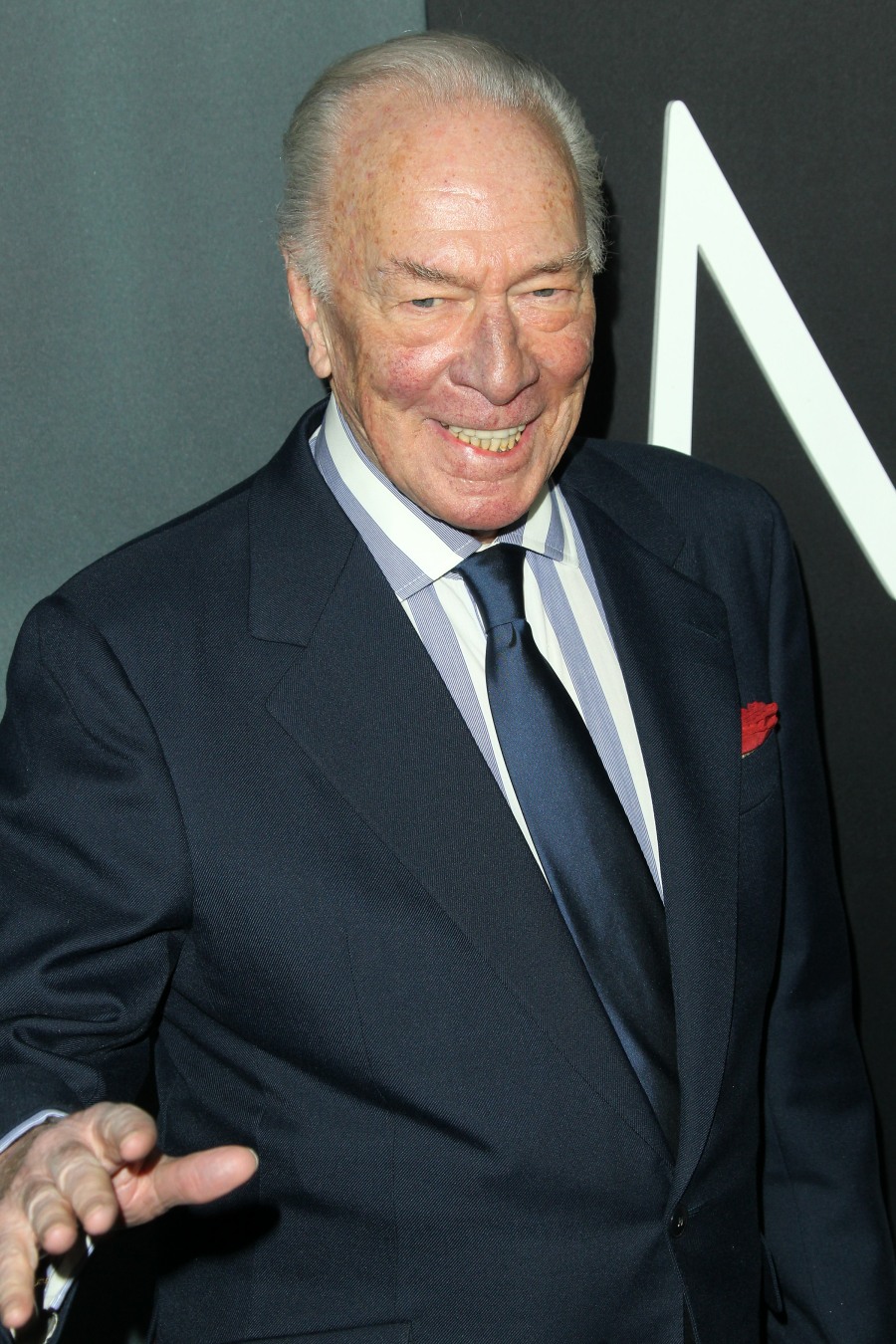 Photos courtesy of WENN.