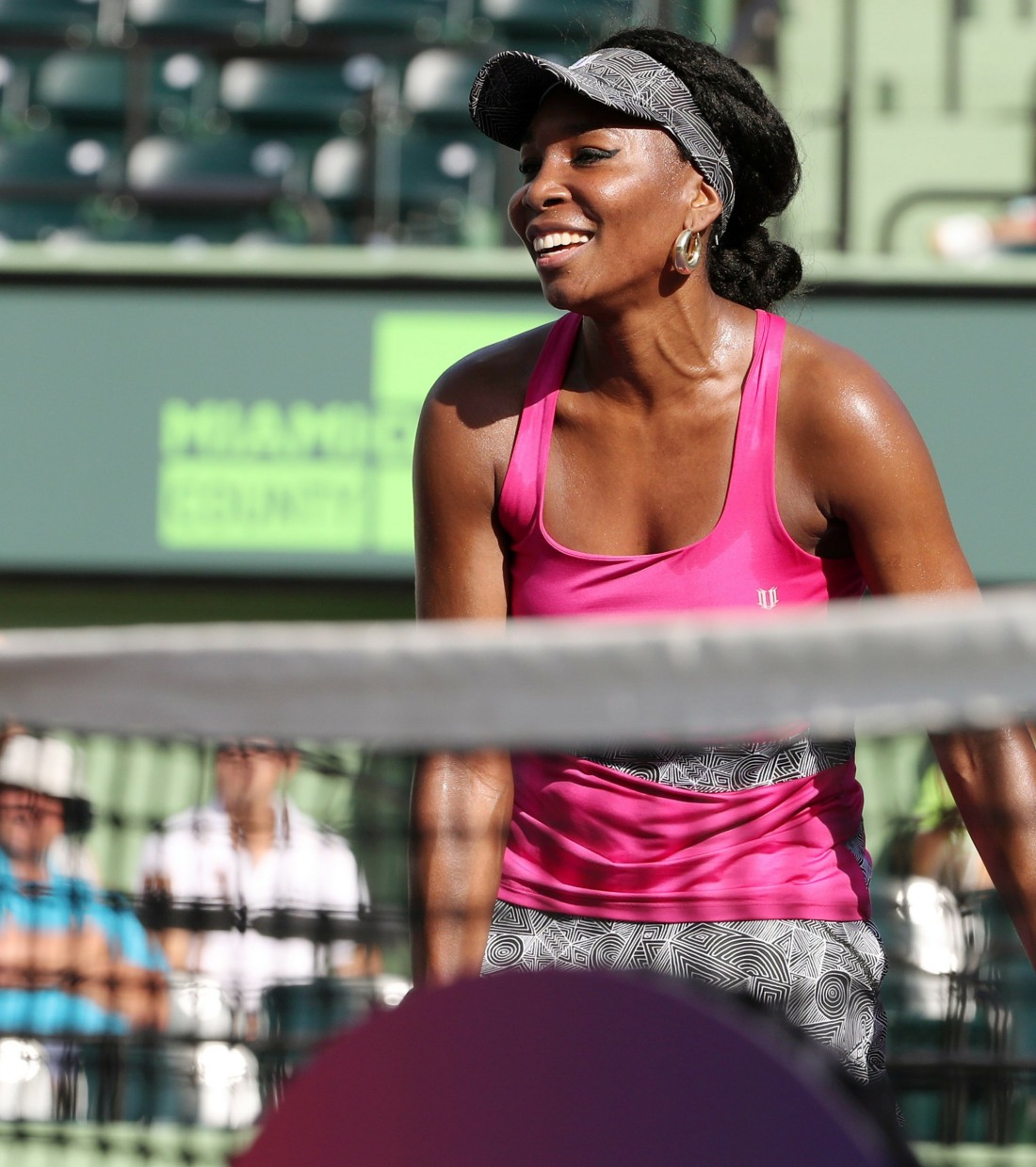 In the spring, Venus Williams was involved in a car accident near her home in Palm Beach Gardens, Florida. Venus entered a busy intersection on a green light, was driving cautiously and slowly as she yielded the right of way to another driver, and then she was T-boned by another car, which was being driven by an elderly woman. The elderly woman's husband sustained many injuries from the crash, and he died a few weeks later. The widow sued Venus for wrongful death, and it seems like the police didn't believe Venus's statement, which was that she lawfully entered the intersection on the green light. People treated Venus like she was driving recklessly, like she was the one who plowed into another car. After the initial Venus-blaming headlines – and after Venus openly wept at Wimbledon when asked about the crash – it turned out that there was security-camera footage from a nearby business which confirmed Venus's story. Oh, and the elderly couple? They weren't wearing their seatbelts (which is against the law). So, long story short, the cops have now announced that no criminal charges will be filed against Venus whatsoever.
No charges will be filed against tennis star Venus Williams and a second driver over a car crash that left one dead in June, Florida authorities said Wednesday. The accident, in which the other driver's Hyundai Accent crashed into Williams' Toyota Sequoia, left Jerome Barson dead. It injured his wife, Linda, who was driving when the crash happened at an intersection in Palm Beach Gardens.

An investigation supported by video surveillance showed Williams did not violate the other driver's right of way, the Palm Beach Gardens Police said in an investigative report obtained by CNN affiliate WPBF.

"Based upon this investigation and relevant Florida state statutes, no charges will be filed in this case," the report said.
The widow pretty much said she straight-up wanted Venus to be tried for murder, so… I'm glad that Venus doesn't have to deal with that side anymore.
I assume that the widow's civil case is still pending, so this isn't over. Just the criminal part is over, the police investigation part. I'm shocked (not really) that the cops didn't cite the widow for driving without a seatbelt, considering that actually is against the law.
Meanwhile, Venus has a new boyfriend. And they go Dutch on their date nights!!
Venus Williams is seeing a new guy. The tennis star was on a date with Nicholas Hammond at Tom and Anthony Martignetti's East Pole restaurant last week.

"They were cuddled up the entire time they were inside the restaurant, even kissing while waiting to be seated and continuing the affection at their table," a spy told us.

The couple shared dishes before splitting the bill. One of Hammond's first public outings with Williams was in her family's box at the US Open.

"It's relatively new. I'm not sure she's calling him [her] boyfriend yet. They've been going on dates," a source said. Williams and Hammond were also together in New Orleans during sister Serena's wedding weekend, but media outlets wrongly ID'd him as Venus' ex, Elio Pis.
Elio Pis, her last boyfriend, was crazy-hot. I don't know about this new guy. But I enjoy the fact that Venus is like "you pay for your own meal and I'll pay for mine, okay?" Venus is so badass.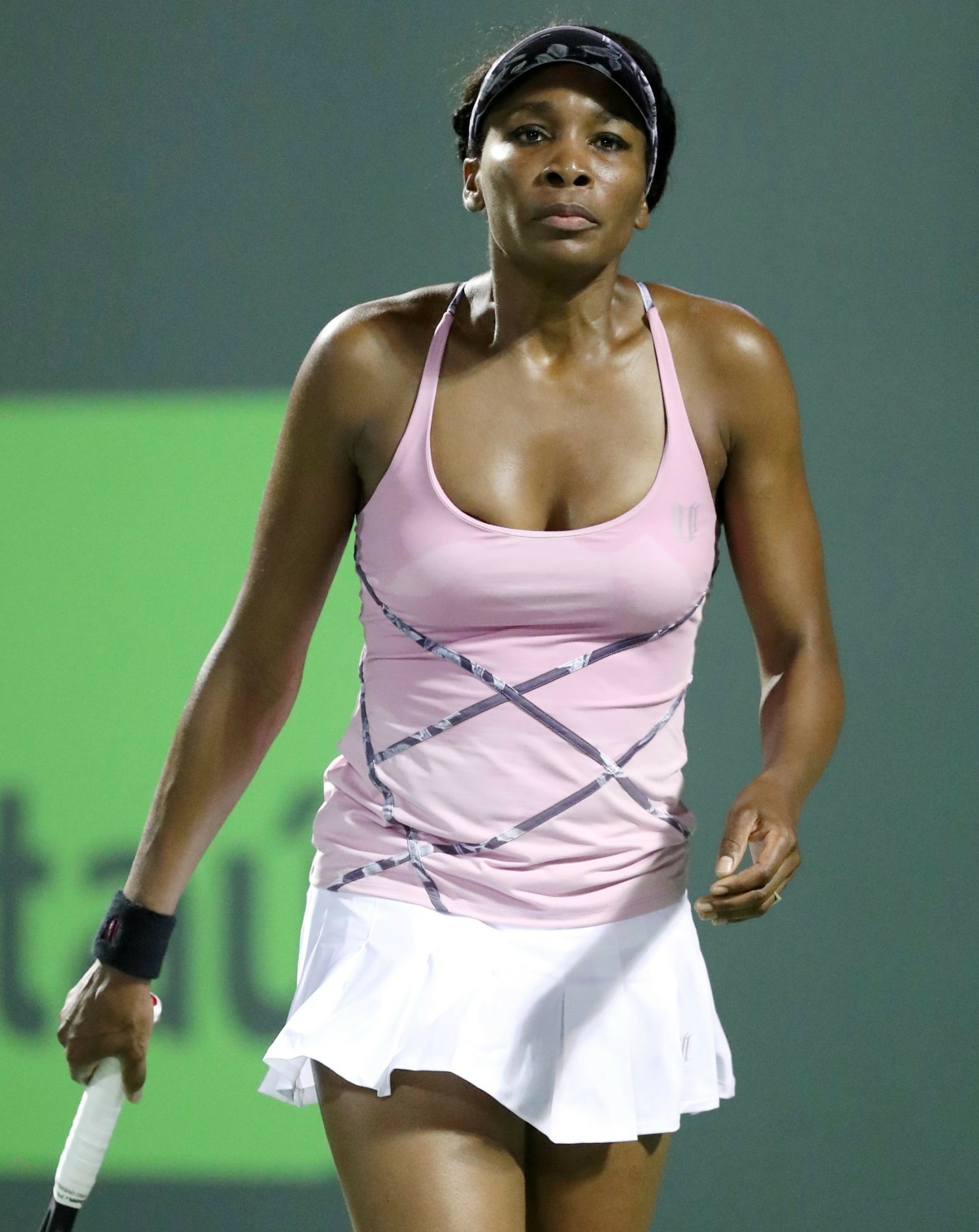 Photos courtesy of Backgrid.