Well, Christmas came early if you loved the 2008 movie musical Mamma Mia or if you, like me, adore Cher. After being leaked earlier this week, Universal officially released the trailer for Mamma Mia 2: Electric Boogaloo Here We Go Again on Thursday morning.
Channeling Stefon from Saturday Night Live, this trailer has everything: lush scenery, ABBA tunes, Pierce Brosnan apparently singing (dear God, no), Christine Baranski's fabulous purple luggage, ugly overalls and…wait for it…CHER. Christine and Pierce join Amanda Seyfried, Julie Walters, Stellan Skarsgard and Colin Firth from the original movie, but star Meryl Streep is only shown in scenes from that original movie. Could this mean that the Dynamos are now Donna-less? Say it isn't so! Of course, fans of the movie (and of Meryl) freaked out.
donna sheridan dying in mamma mia 2 really would be the perfect representation of how shit 2017 was

— beth (@midtownkeery) December 17, 2017
Ok, who do I speak to about cancelling 2018? Meryl Streep has died in Mamma Mia 2. Tell Kim Jong-un to press the button.

— Hayley Harrison (@HRHarrison) December 16, 2017
The Only way Judy Kramer would forgiven is the whole cast of Mamma Mia 2 is actually played by Meryl Streep in costume.

— Greta⚡️ (@gretawontgshit) December 17, 2017
you: donna is dead in mamma mia 2

me, an intellectual: donna is not dead because she is immortal therefore she cannot die and she will live forever

— anna (@poereys) December 18, 2017
Not to be dramatic but whoever decided to kill Donna off in Mamma Mia 2 has ruined Christmas

— Erin McAllister (@erinmca1) December 17, 2017
If MM2 director Judy Craymer did kill Donna off, that really sucks. I guess she'll be there in spirit anyway. The plot of Mamma Mia 2 tells her story in flashbacks, with Lily Taylor playing young Donna and some very well-cast up and coming actors play younger versions of Tanya, Rosie, Harry, Bill and Sam (Young Bill? Yes, please). Dominic Cooper brings the romance, playing a new character named Sky and Cher plays Donna's mother. I will admit, I wasn't too psyched about this until La Cher stepped on screen. Dammit. The icon is reported to be performing two musical numbers in the flick, so it's more than just a cameo.
I'm really torn about this movie. I said before that it's the sequel we weren't really sure we ever needed, and this trailer didn't totally sway my opinion on that. On one hand, this could be a complete travesty, causing possibly dead Donna to roll over in her fictional grave, but on the other hand…CHER. Damn you, Universal.
This is my last post before Christmas, so I want to wish you all a very Merry Christmas! And, for a present, here's the holiday ditty I just cannot get out of my head. Enjoy the time with family and friends and I hope Santa is good to all of you!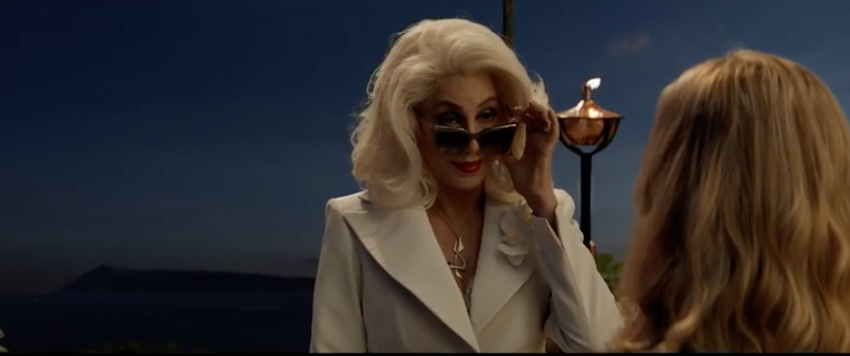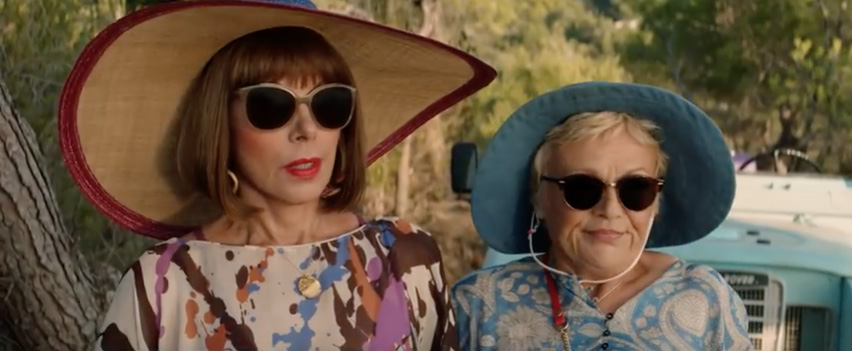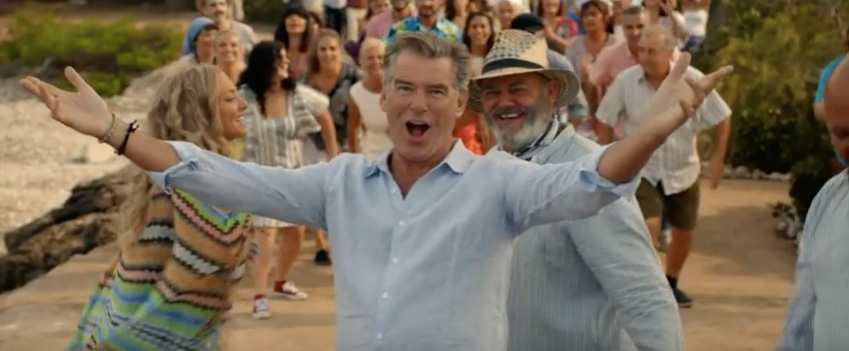 Photos: YouTube, Instagram