Street artist takes aim at Meryl Streep with 'She Knew' tag around town. pic.twitter.com/UniDauXRlP

— Deadline Hollywood (@DEADLINE) December 19, 2017
So-called "guerrilla art" has been appearing in LA the past week – you can see an example of the "art" above. The posters are of a blown-up and cropped image of Meryl Streep smiling next to Harvey Weinstein, with the words "She Knew" over Meryl's eyes. The posters have been papering LA city streets for days, and they started popping up immediately after Rose McGowan tweeted out some insults to Meryl for no real reason other than Meryl has worked with Harvey Weinstein. Many women and men have worked on films produced or distributed by Weinstein (including Rose), and I felt like Rose's attack on Meryl was really off-side, and I've been extremely irritated by this idea that out of everyone in Hollywood who had any kind of professional connection to Weinstein, Meryl is the one who is being so specifically criticized. I also thought that Rose's attack on Meryl was connected to the She Knew posters. Turns out, not so much.
A rightwing guerrilla artist in Los Angeles has claimed responsibility for posters that depict Meryl Streep as an enabler of Harvey Weinstein, calling them revenge for the actor's criticism of Donald Trump. Sabo, a former US marine who considers leftism a "disorder", told the Guardian on Wednesday he created the posters that show Streep with a red stripe across her face and the text "She knew", a reference to accusations that she had knowledge of Weinstein's alleged sexual abuse of women.

Sabo, 49, said he and two collaborators conceived the campaign as retaliation for Streep using her latest Oscar-tipped film, The Post, to bash Trump. "She's swiping at us so we're swiping back."

About a dozen posters in the style of the conceptual artist Barbara Kruger sprouted across LA on Tuesday, including near Streep's house, near the Screen Actors Guild-American Federation of Television and Radio Artists' headquarters and near the studio lot of 20th Century Fox, which made The Post. Sabo has been called an "alt-right" version of Banksy. He says Republicans are the new punks, and makes a living selling inflammatory artwork at conservative events and through his website, plus contract work for the likes of Milo Yiannopoulos.

Sabo said he did not know if Streep had in fact enabled Weinstein's alleged decades of abuse. "I wasn't sitting in a room with her. I can't say 100%. But I'd say anyone in the (film) industry had a pretty good idea. I think she knew. Maybe she was providing Weinstein with the fresh meat."
Yeah, shut it down. A neo-Nazi "artist" decided to disrupt Hollywood by publicly accusing a politically active woman of being culpable in a man's violent, predatory behavior. Sabo is still a butthurt snowflake because Meryl got up at the Golden Globes last year and read Donald Trump for filth, and Sabo is still a butthurt snowflake over the fact that his petty Nazi dictator got his thin-skinned panties in a bunch over Meryl's public rebuke. Shut it down. Shut all of it down.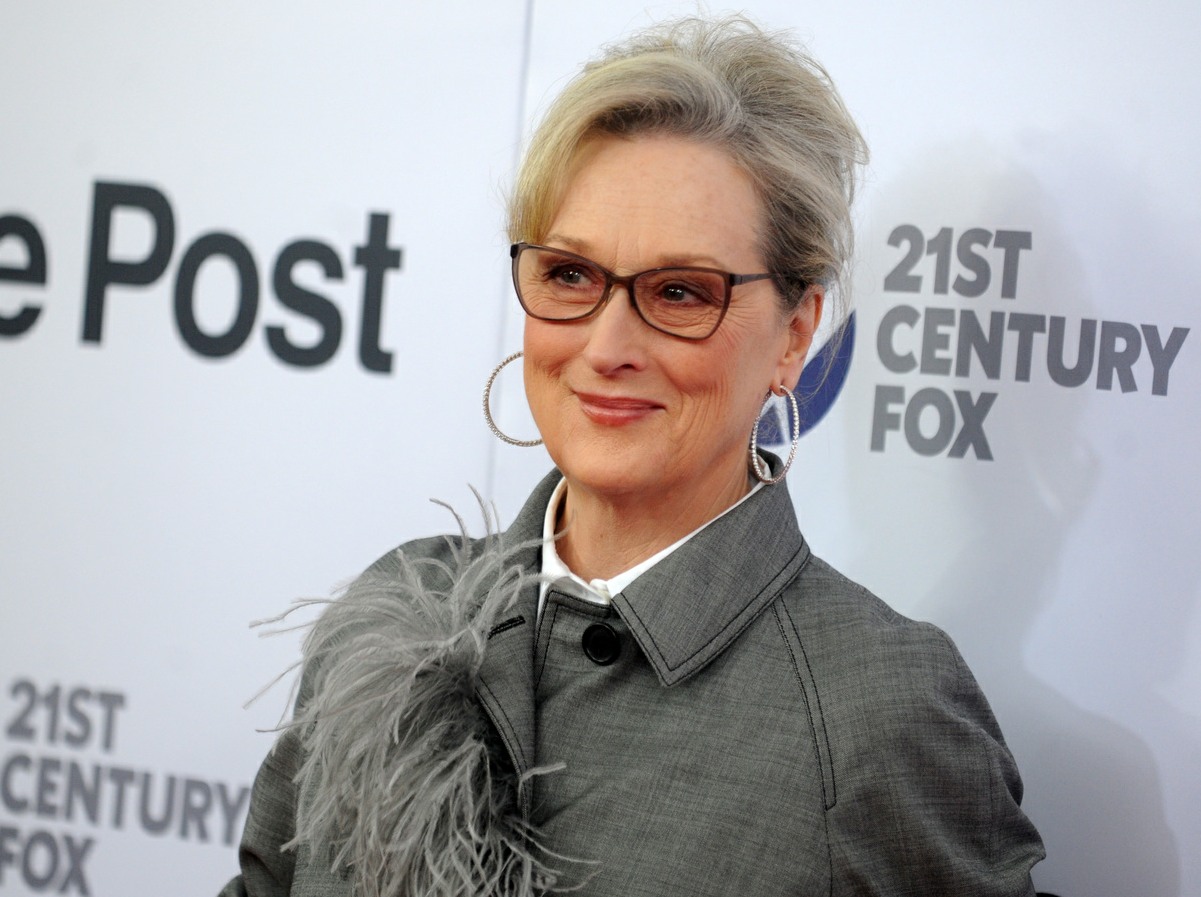 Photos courtesy of Pacific Coast News.