Embed from Getty Images
We were just talking about Jane Fonda in my PiYo class the other day. (It's like a combination of pilates and yoga and it's a thing.) The instructor revealed that she's 54, which amazed us, and she said when she was younger she considered Jane Fonda her aging inspiration. Then we talked about Frankie and Grace and how much everyone loves it. (I've only seen a few episodes!) Anyway Jane put out a whole exercise video series in 2010 for active older adults and she's like the poster woman for looking amazing as you age. Plus she'll tell you what she's had done to look that way (which she was recently pestered about by a subpar journalist). So it's surprising to hear that Jane, who just turned 80, never thought she'd make it to this age. She told People that she thought she'd die an addict and alone.
Jane Fonda, who rang in her 80th birthday on Dec. 21, says she's simply thankful to be alive.

As a young woman, "I never pictured 30," she tells PEOPLE in the magazine's new issue. "I assumed I wouldn't live very long and that I would die lonely and an addict of some sort. I didn't think if I did live this long, that I would be vibrant and healthy and still working. I'm grateful."

Fonda's early years were shaped by family tragedy. Her socialite mother, Frances, suffered from mental illness and committed suicide when Jane was 12 and her brother, actor Peter Fonda, was 9. Jane, who idolized her father, movie legend Henry Fonda, despite his emotional coldness, says she led a "fraught adolescence" filled with insecurity and loneliness. She battled bulimia for decades, even as she rose to Hollywood stardom and won two Oscars.

Today, the actress, activist and author has overcome many of life's challenges and is not only alive but thriving. (She earned Emmy and Screen Actors Guild Awards nominations this year for Grace and Frankie, her Netflix comedy with friend Lily Tomlin.) In the new issue of PEOPLE, she looks back on what she has learned about life and love, including her three marriages (to director Roger Vadim, activist Tom Hayden and media mogul Ted Turner). "If you don't feel seen, safe or celebrated, get out," she says.

Fonda says it's her inner self-improvement that she is most proud of. "I'm thankful that I've gotten better over the 80 years," she says. "I'm less judgmental. I'm forgiving. It wasn't always true. I've really worked hard to get better as a human being."
I don't know all that about Jane's history apart from her troubled Vietnam protests, for which she's apologized so many times. Just reviewing our coverage, she's discussed the fact that she had bulimia up until her 40s. She recently revealed that she'd been sexually assaulted as a child and raped and always thought it was her fault. I hate bringing all that up but I'm trying to understand what Fonda was going through when she thought she would die young. Losing her mother so young like that must have been so awful. I feel for her, but she seems to be in a good place now. She has a lot of wisdom and she's outspoken.
I always tell people I'm going to live until I'm over 90 and am a pain in the ass. (I'm already a pain in the ass.) I really hope and plan for this, but of course you never know what life will bring. Also, I really like what she said about ditching a bad relationship. "If you don't feel seen, safe or celebrated, get out." I need to remember this.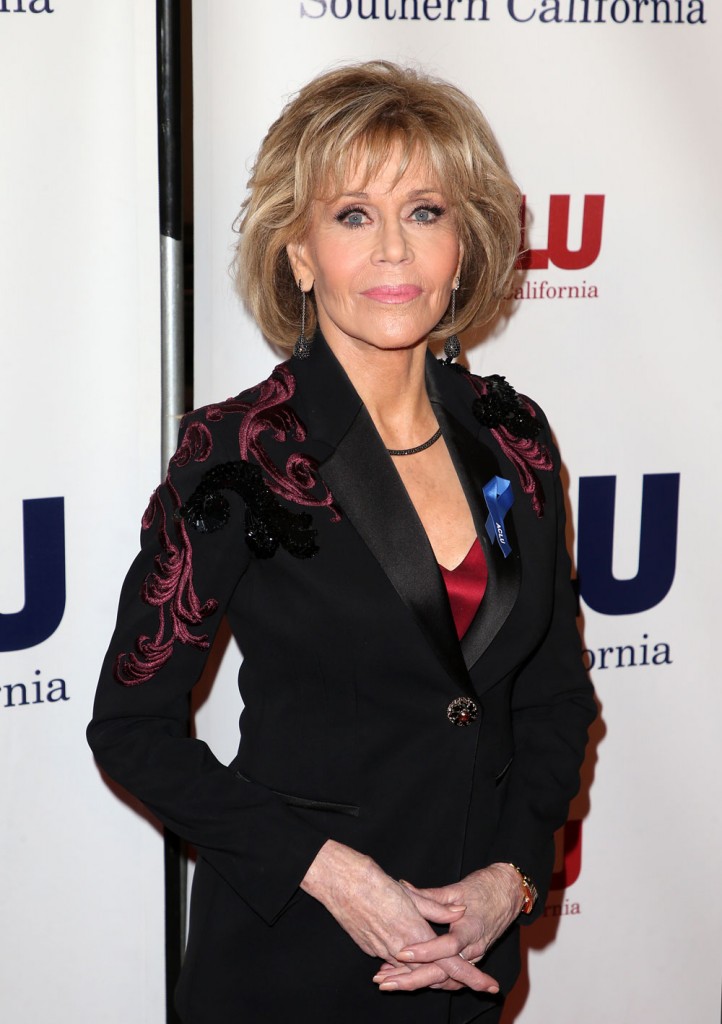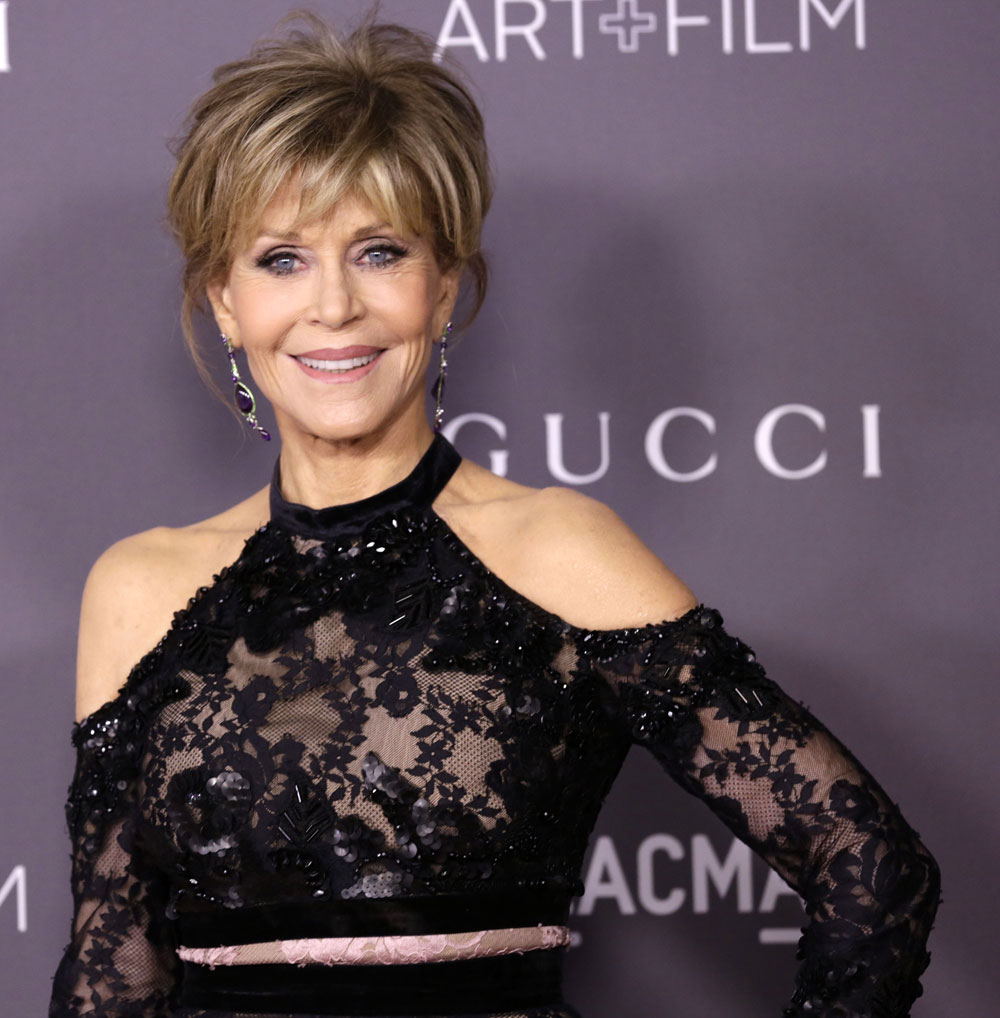 Photos credit: Getty and WENN