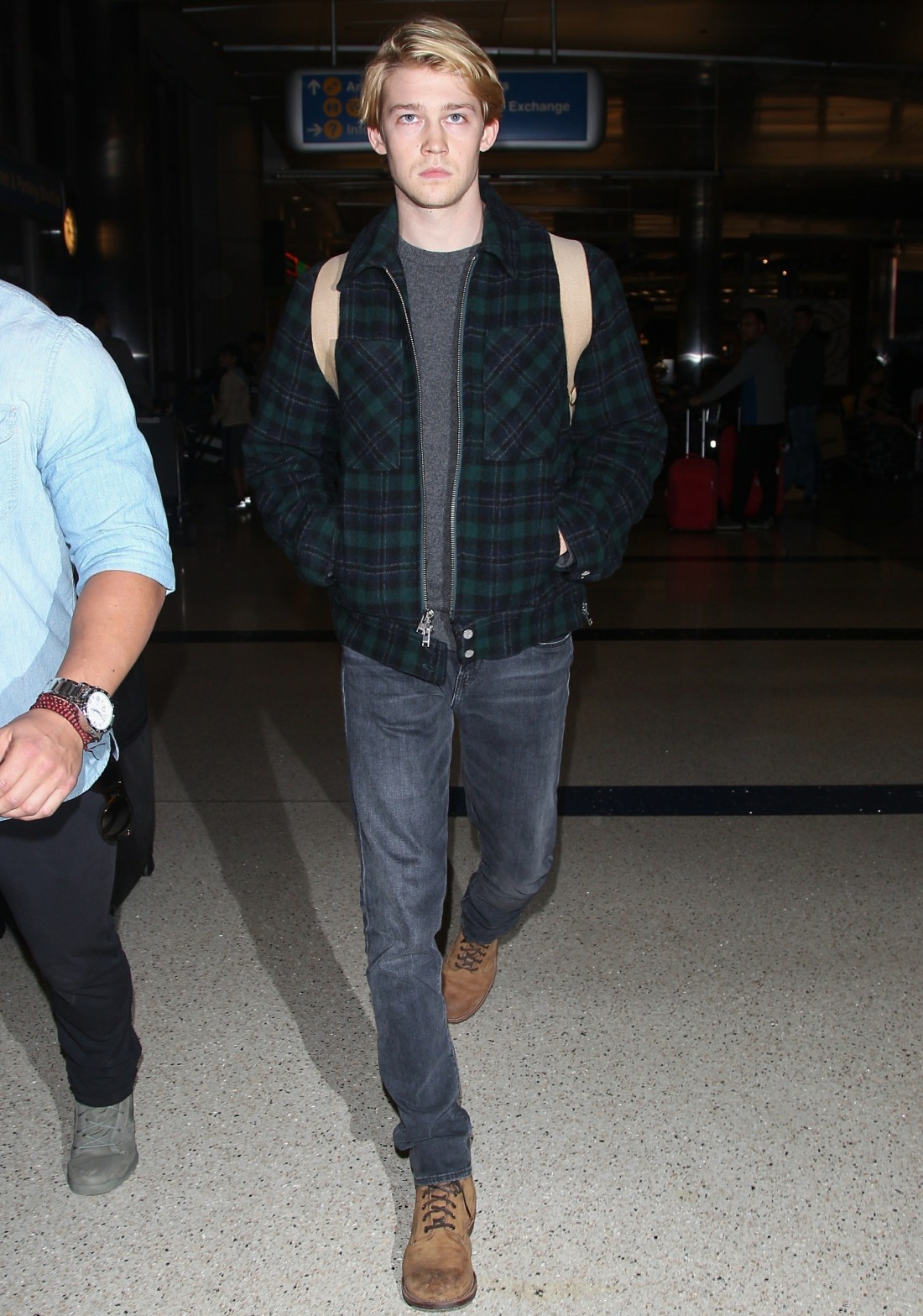 2017 was a different kind of year for Taylor Swift. She still made tens of millions of dollars and sold a lot of music, but Tay-Tay was still dealing with the hangover of 2016's Receipts. I'm not saying that as any kind of shade – I've listened to Reputation, and there are references to Kim Kardashian and Kanye West woven through the lyrics of many songs. Arguably, her first single "Look What You Made Me Do" was completely about the Receipts as well, even if I found Taylor's message to be… strained, let's say. Throughout the entire year, Taylor was also with "Handsome" Joe Alwyn, and he became her "muse" for many of the love songs on Reputation, although I'm still arguing that many of the songs started out as songs about Calvin Harris or Tom Hiddleston, and she kept rewriting them so they would be about Handsome Joe too.
Anyway, here are some photos of Handsome Joe arriving a LAX on Thursday. He was seen and photographed flying out of Heathrow in London earlier on Thursday too – he flew first-class, he didn't fly on Taylor's private jet. According to the Daily Mail, he spent some time over the Christmas holiday in London, likely with his family. Considering he flew first-class on a commercial airline, I think it's safe to say that Taylor was not in London with him over Christmas. She was probably in LA with her family, or maybe in Nashville, who knows? They obviously decided to meet up, post-Christmas, in LA.
So what will 2018 bring for JoeTay? I don't know. I think all of the "sources" claiming that Handsome Joe is The One are probably wrong about everything. I think JoeTay will stay together-ish through her tour, probably, and then they'll be over and then who knows? Either that or they'll break up just before her tour. In any case, I haven't given Handsome Joe enough credit: he has really great hair. Taylor has a thing for guys with great hair, doesn't she?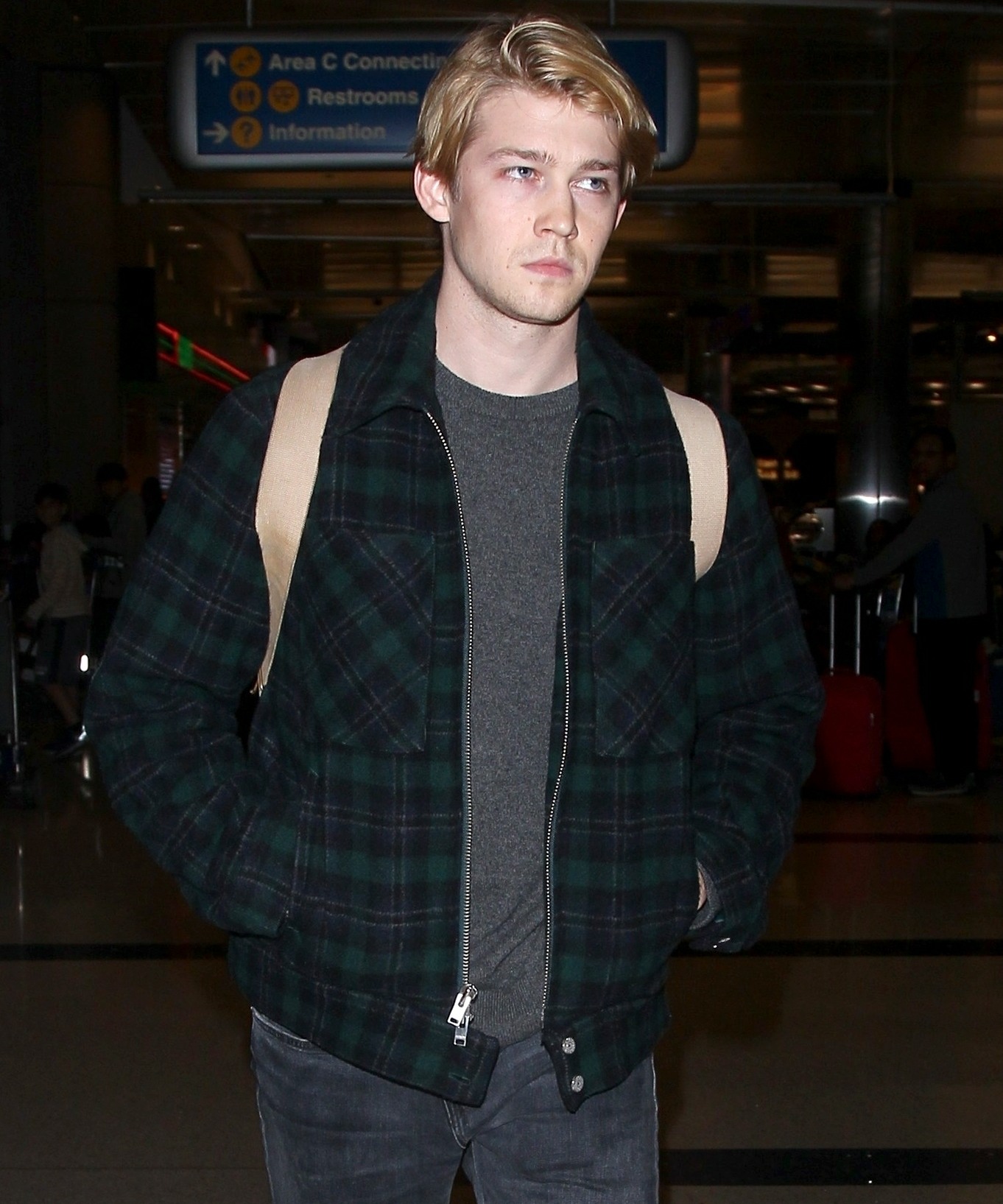 Photos courtesy of Backgrid.