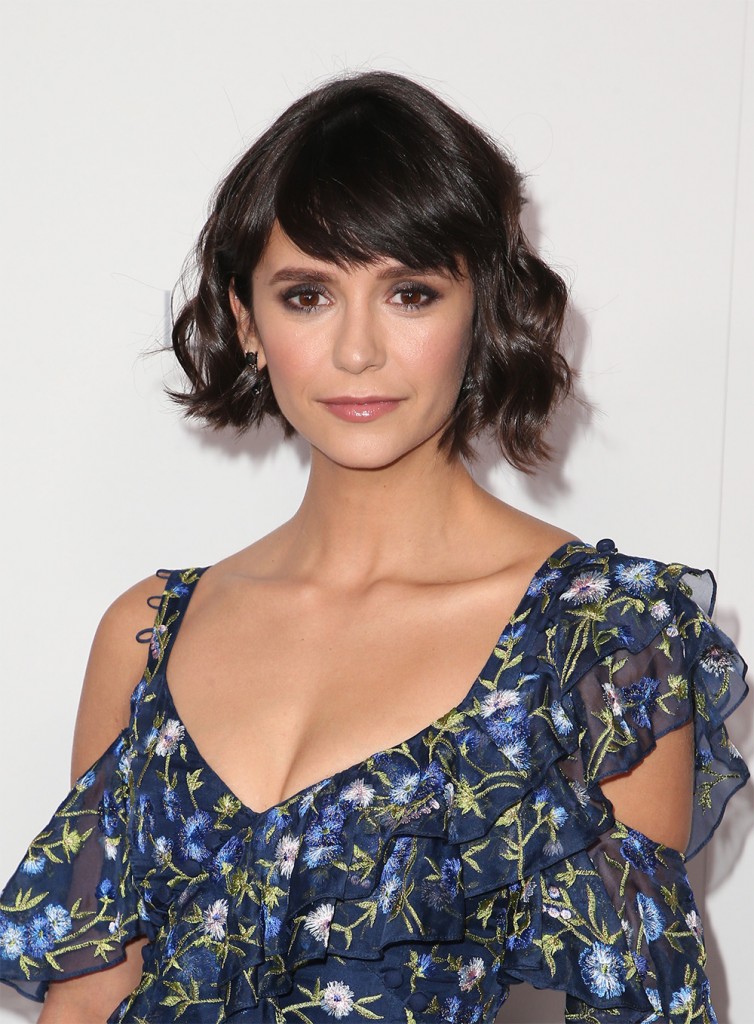 I'm sure many of you have made New Year's resolutions and some of you may have decided to change up your look in 2018. If you were planning on chopping off your locks, you might want to listen to what Nina Dobrev has to say about her experience with bangs before booking your appointment at the salon.
The 28-year-old actress talked beauty with PEOPLE to promote her #LikeNina workout program in collaboration with a new activewear collection with Reebok x Les Mills. When asked about her 'do, she confessed that the bangs are a "lot of work", cautioning anyone pondering adding a little fringe to their face that if they do, "that whole 'get up and go and get ready' does not exist anymore." She added that, "I have wavy hair, so if I shower, it turns into quite the wave…you could surf on my head…they're big waves."
The haircut, which Nina's stylist Riawna Capri dubbed the "Nob," was for a movie role. Nina is starring in Lucky Day, directed by Pulp Fiction's Oscar-winning screenwriter and director Roger Avary. In the movie, Nina plays Chloe, a French artist married to a con man, played by Luke Bracey (who attempted unsuccessfully to fill Keanu Reeves' shoes in the 2015 remake of Point Break). Crispin Glover plays a contract killer targeting Luke's character to avenge the death of his brother.
Nina debuted the "Nob" at the premiere of Flatliners back in September, and it didn't seem to go over well around these parts, if the comments are any indication. I don't dig it myself in the premiere photos, but, when paired with her natural waves, they're slightly more tolerable, don't you think?
I will admit that I've been weak and cut bangs into my long locks a few years ago. They were cute for about a minute, and then I couldn't wait for them to grow out. It sounds like once production has wrapped, Nina will be doing the same. And, for any of you still in the market for fringe, take my advice and try some clip-ons before making that commitment. Trust me…and Nina.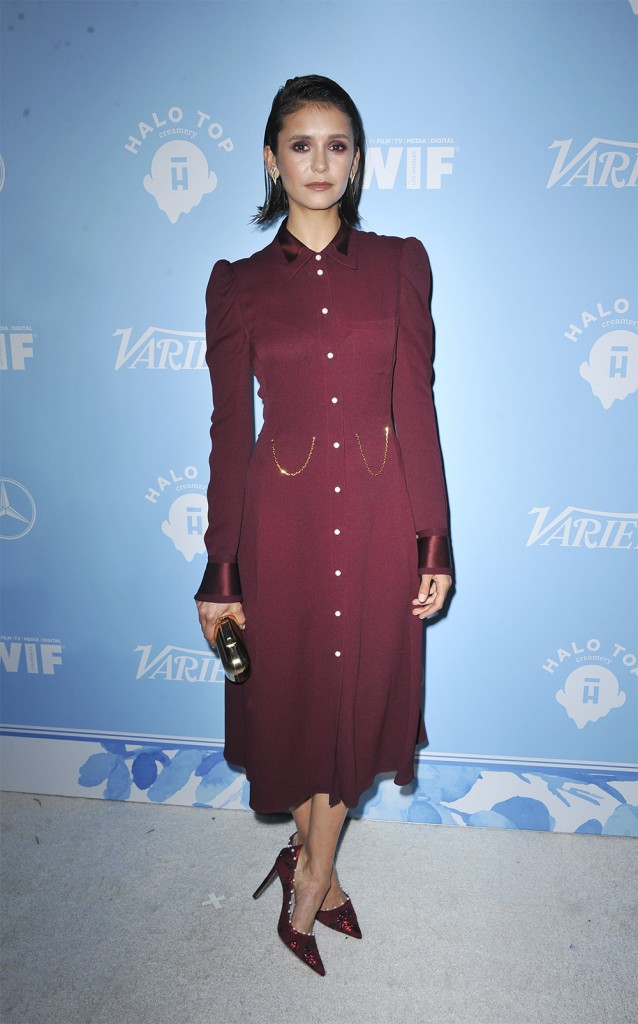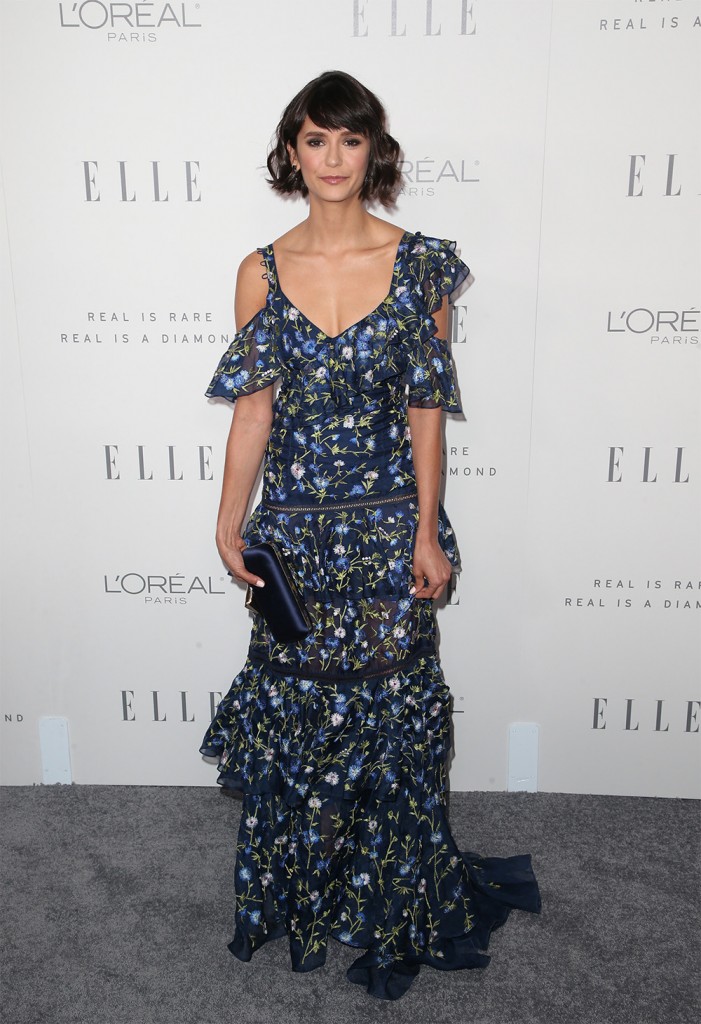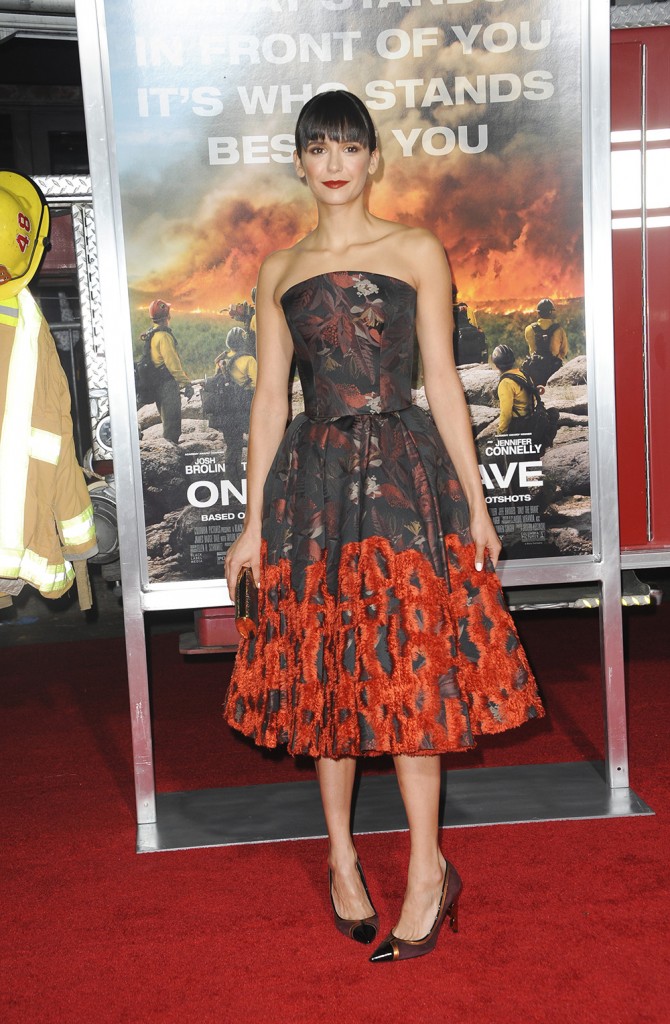 Photos: Instagram, WENN.com