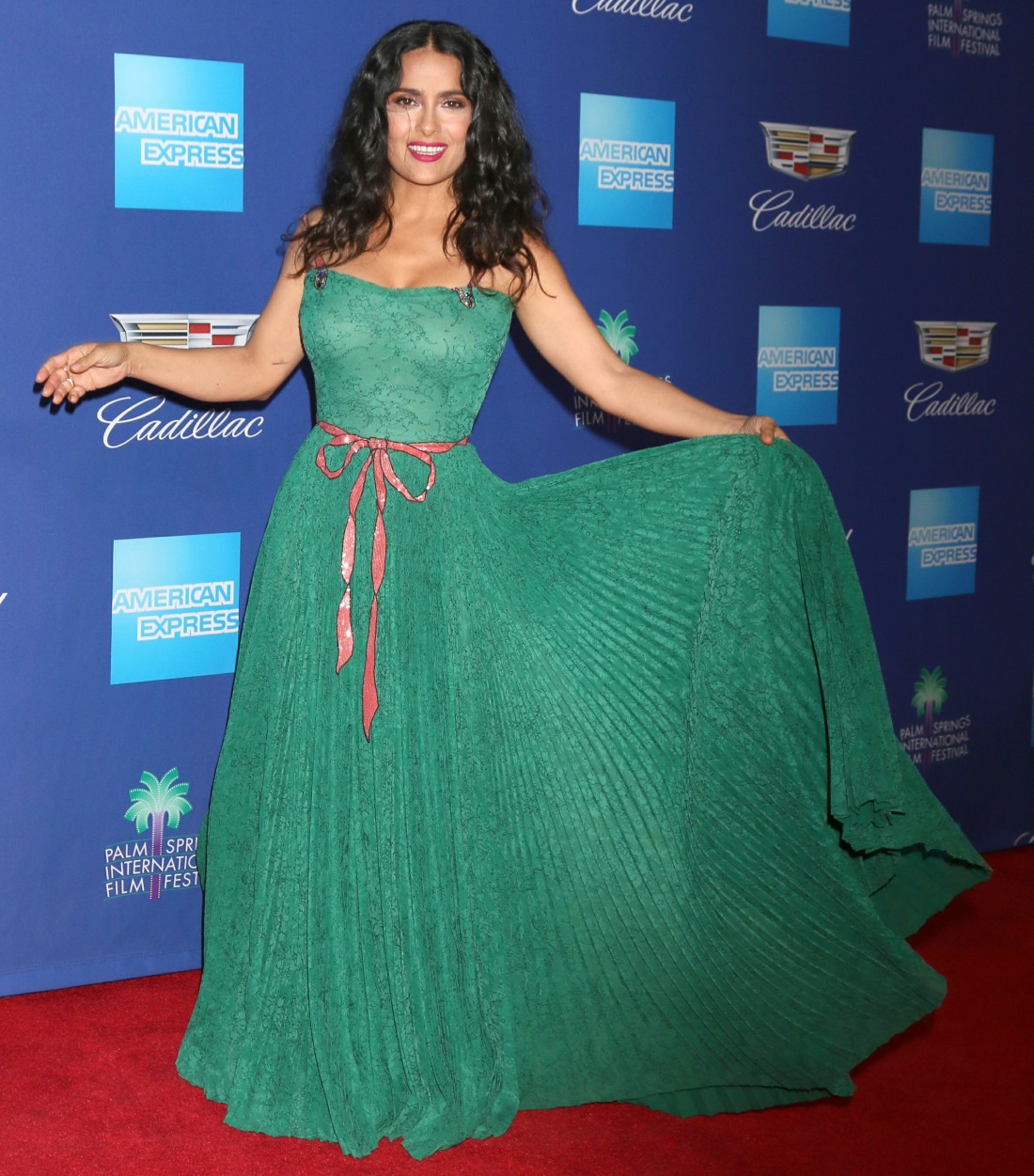 Here are more photos from the Palm Springs International Film Festival's opening night gala. SO many celebrities came out for it, which is nice, until you remember that most of these celebrities probably just fancied a few relaxing days in Palm Springs, getting facials and massages and doing an hour-long Q&A session here and there. Salma Hayek was there, and she wore this bright Gucci gown. I actually like this a lot? Salma has access to so many interesting looks through her husband's business, but she's been choosing some of the worst gowns for the past few years. This Gucci dress is flattering and pretty.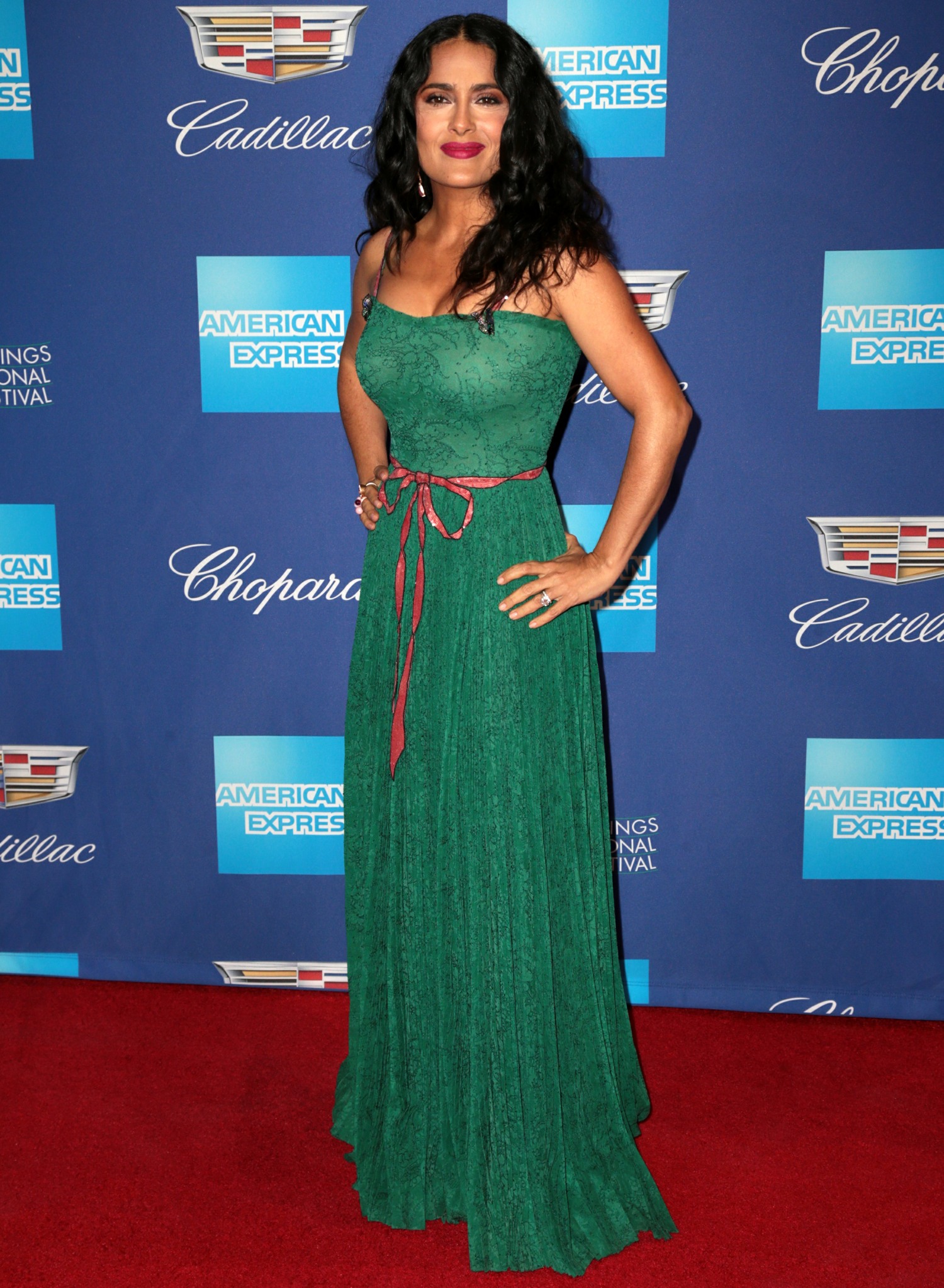 Jessica Chastain wore a black lace Givenchy to the Palm Springs opening night. I'm meh on the dress – it looks like something the Duchess of Cambridge would wear. She made a speech too, about how change is coming, and how #NotAllMen are total douchebags.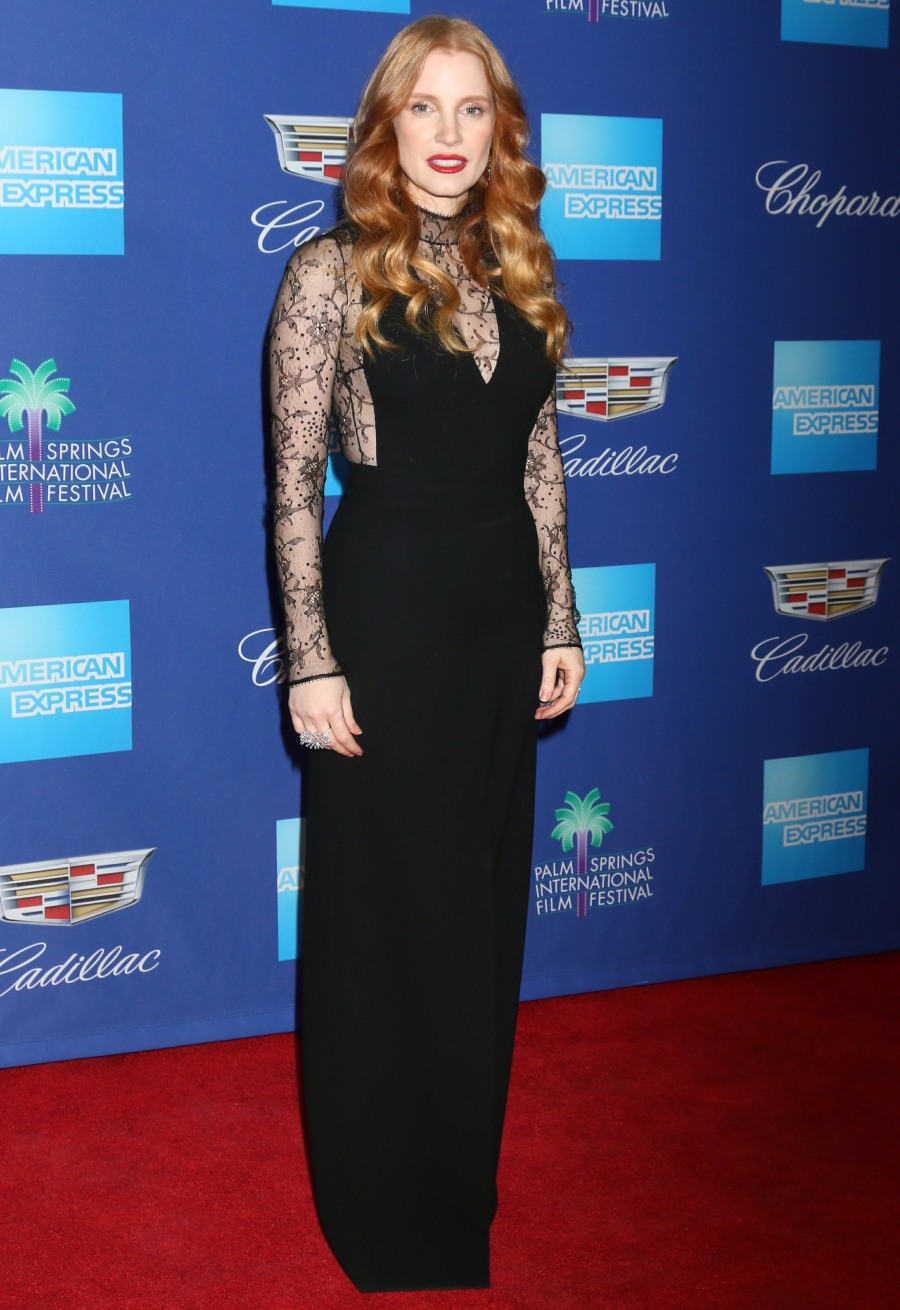 Gal Gadot in Esteban Cortazar. You guys might remember that I have a thing about yellow and orange on red carpets. Like, I hate almost every yellow or orange gown ever, and I believe that they have no place on a red carpet. So… yeah, I'm not crazy about this gown. But I've come to believe, in the past year, that Gal Gadot really isn't a fashionista. I don't think she cares that much.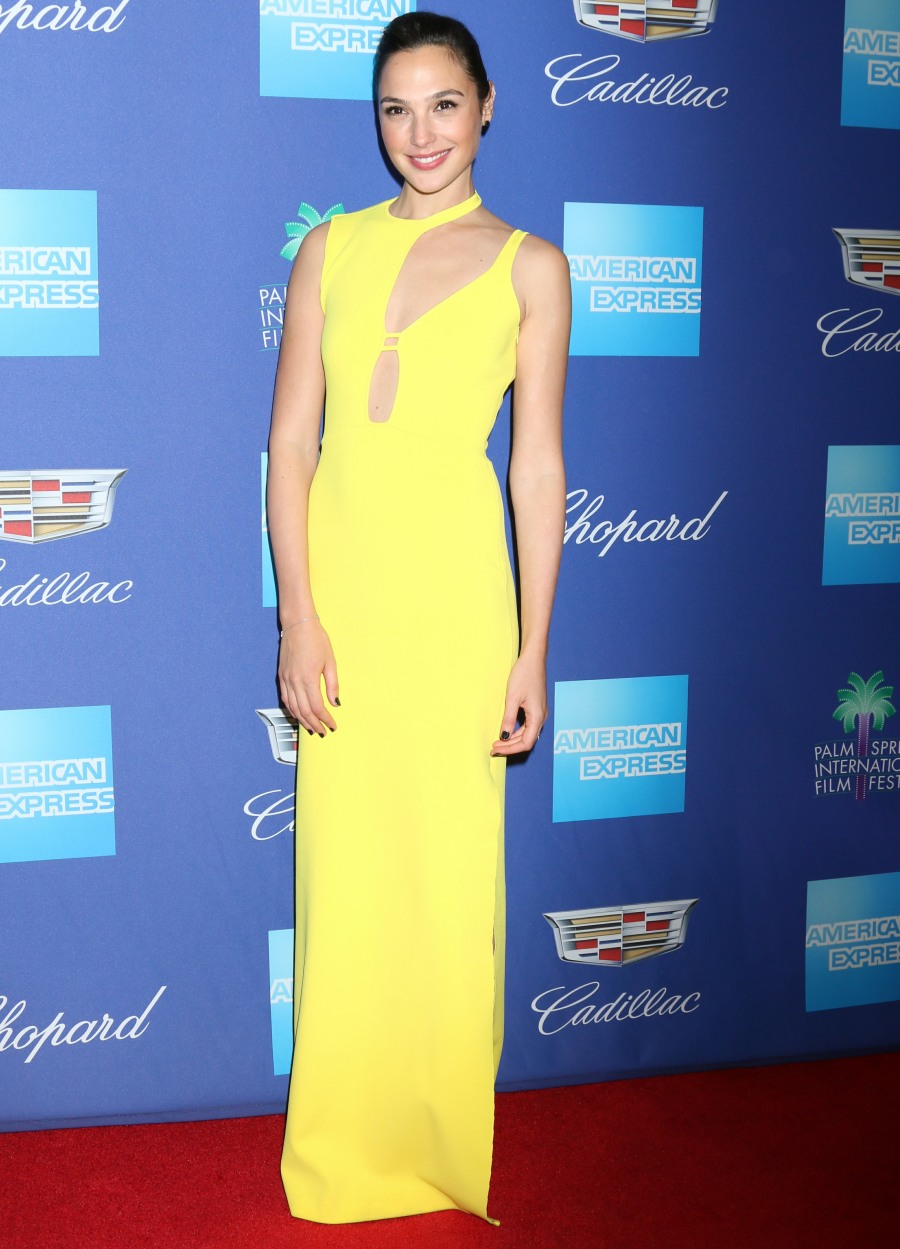 It cracks me up that Armie Hammer was, at one point, considered a shoo-in for Best Supporting Actor this year. His big mouth has really hampered his Oscar campaign, and it's sort of funny.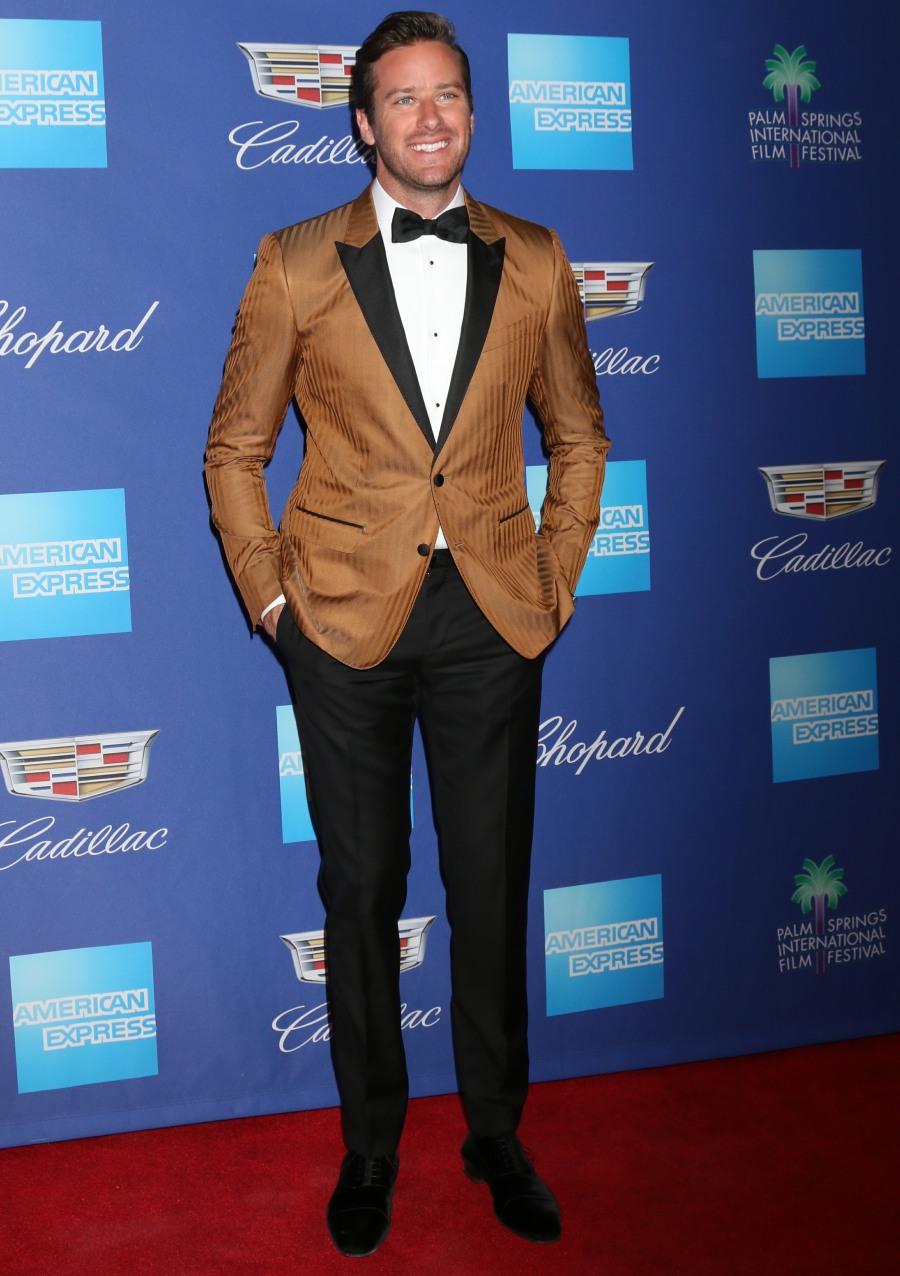 Is Gary Oldman still a big contender for Best Actor for his Churchill movie? Hm.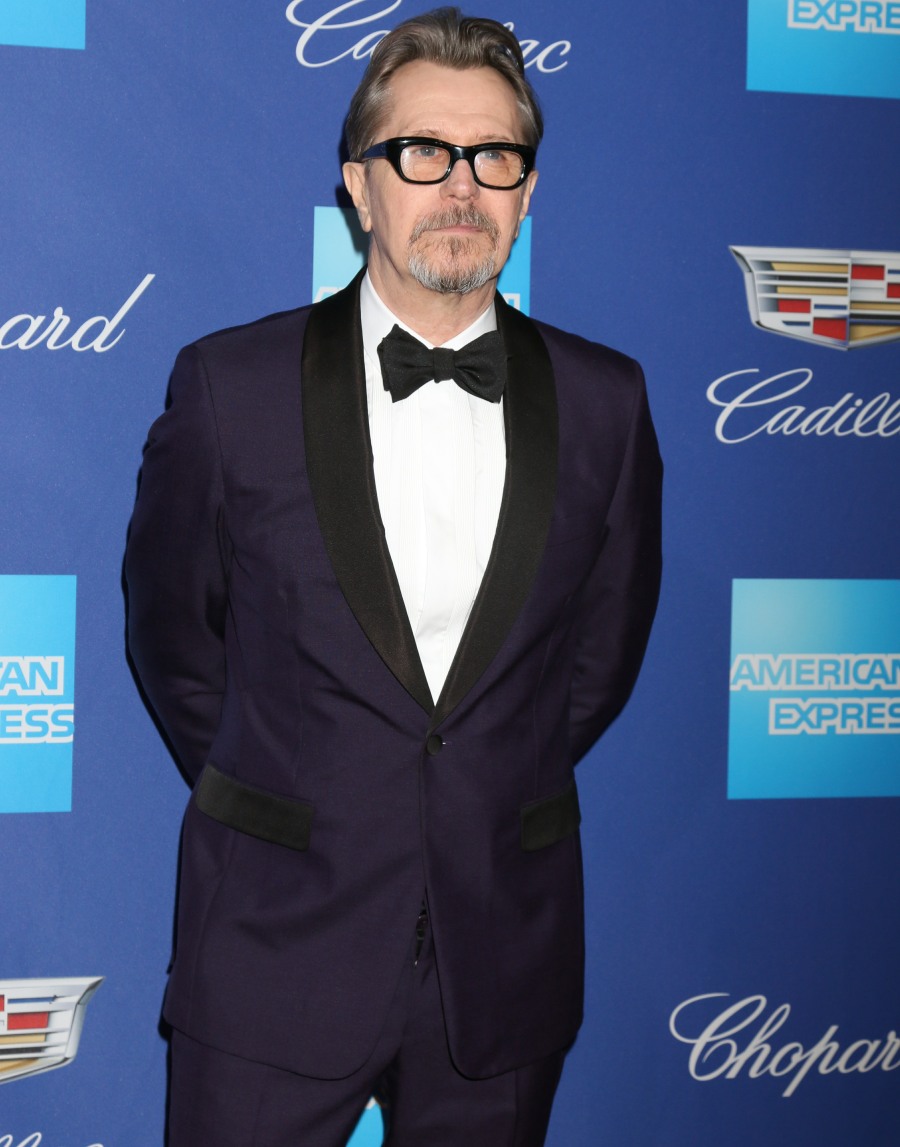 Photos courtesy of WENN.