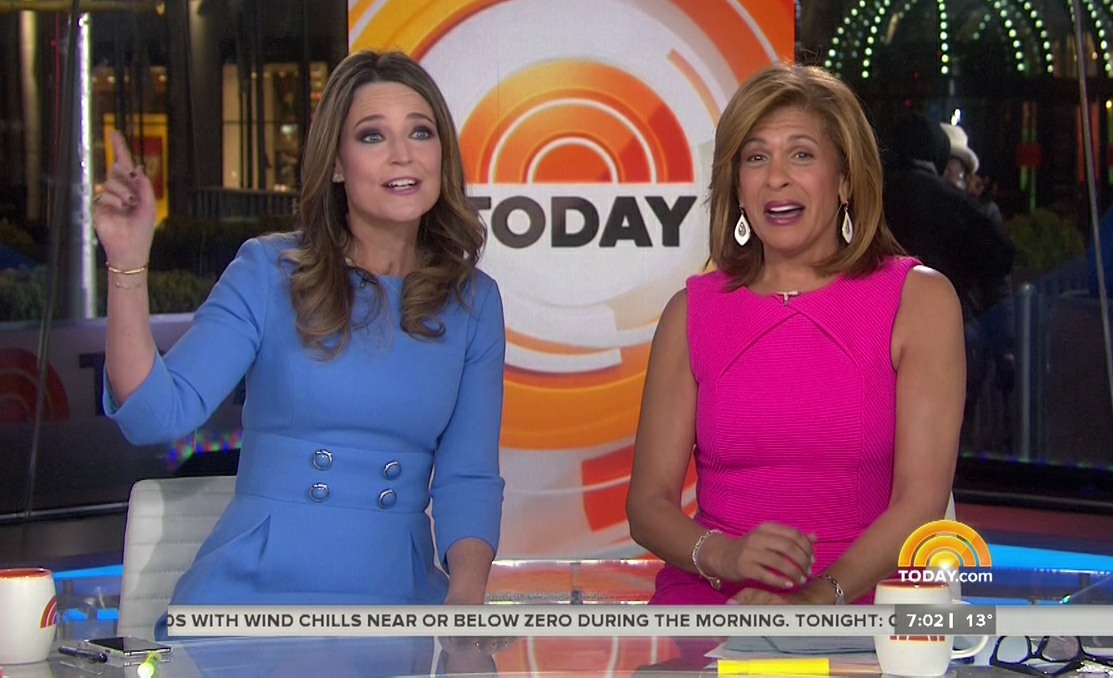 On Tuesday, People Magazine revealed their cover: Hoda Kotb would be replacing Matt Lauer as the full-time co-anchor of the Today Show. Hoda and Savannah Guthrie will now be the first female co-anchors of NBC News' crown jewel, their biggest revenue stream, the Today Show. I know many of you didn't really care, but it's a very small step of progress, especially considering there were rumors that NBC News was looking to replace Lauer with another man, because men in charge of news divisions can't even comprehend the idea of not having a man front any show. Vanity Fair did an in-depth story about how the decision was made, and how Hoda was basically NBC's only real option at this point.
You would think that Matt Lauer would still have enough shame to just keep quiet and not say anything about being replaced. You would be wrong. Hoda told media outlets on Tuesday that Lauer texted her: "I did hear from [Matt], yeah. He texted me and he said congratulations and some really nice words, and it meant the world when I saw the text pop up. My heart just went like, you know, it meant the world to see that." Gross. It's gross that Hoda and Savannah are falling all over themselves to rehabilitate Lauer's image when it's clear that he was literally trapping women in his office so he could assault, harass and abuse them.
Here's something else that is somewhat notable, albeit unsurprising: Hoda is getting paid a lot less than Matt Lauer.
Hoda Kotb made history by officially landing Matt Lauer's former "Today" job — but she is still being paid around $18 million less per year than her disgraced male predecessor. On Monday, Kotb was named co-anchor of the NBC franchise, making for its first-ever all-female-fronted lineup. NBC sources say Kotb landed a $7-million-a-year deal — the same as co-host Savannah Guthrie. Lauer, of course, was getting $25 million a year until he was fired in November for "inappropriate sexual behavior in the workplace."

One show insider said, "Hoda isn't complaining about the money. She has landed the big job she always dreamed of, and most definitely deserves. Plus, Matt's salary reflected the long time he was on the show — 25 years. If things go well, Hoda could ask for more next time if she re-ups her contract. But the figures underline the huge wage disparity at NBC News."

A "Today" rep said the organization doesn't comment on talent contracts. But Megyn Kelly still remains on a monster deal — as high as $20 million a year just for hosting the 9 a.m. hour. Kelly awkwardly congratulated Kotb on Tuesday, ominously referring to "a dark period" Kotb had 10 years ago, without explaining that it was due to a cancer battle.

Plus, Kotb will continue to do the heavy lifting for "Today" as she carries on hosting with Kathie Lee Gifford at 10 a.m. Kotb gets up at around 4 a.m. to host "Today" from 7 to 9 a.m., then records updates for the West Coast and other video before going back on the air.

We're told if Kotb — whose new contract currently keeps her hosting with Gifford — does decide to leave the 10 a.m. show, Gifford wants one of her friends to join her for her morning pinot grigio, such as Marlo Thomas or Kris Jenner.
I hate to say this, but I would watch Kris Jenner and Kathie Lee get drunk together every morning. That would be quality television. As for Hoda's paycheck… I mean, of course. Of course she's being paid less than a third of what Lauer was being paid. With all of the revelations about men in the media and the payouts at Fox News and the stories about Lauer's rape button, it just makes me wonder… how much are men willing to pay to cover up for other men? How much are men willing to pay to reinforce their own mediocrity and maintain their bro culture? Fire them all and replace them with women.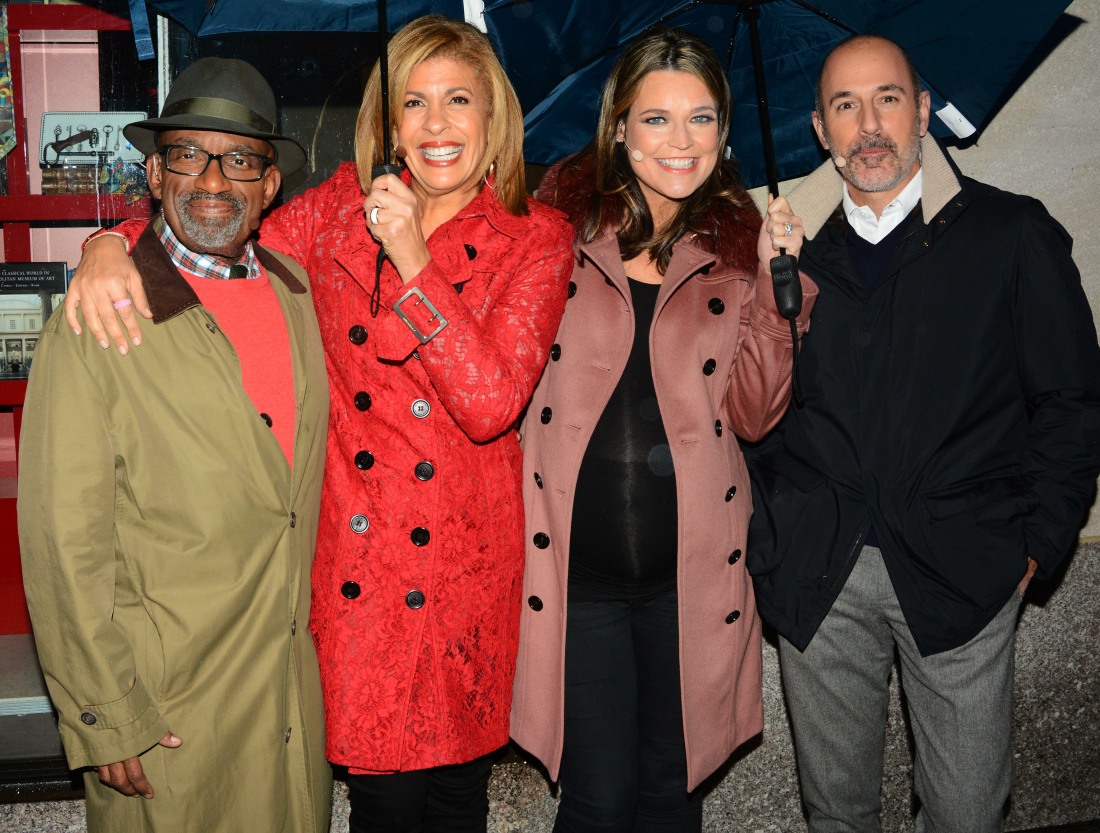 Photos courtesy of NBC and WENN.