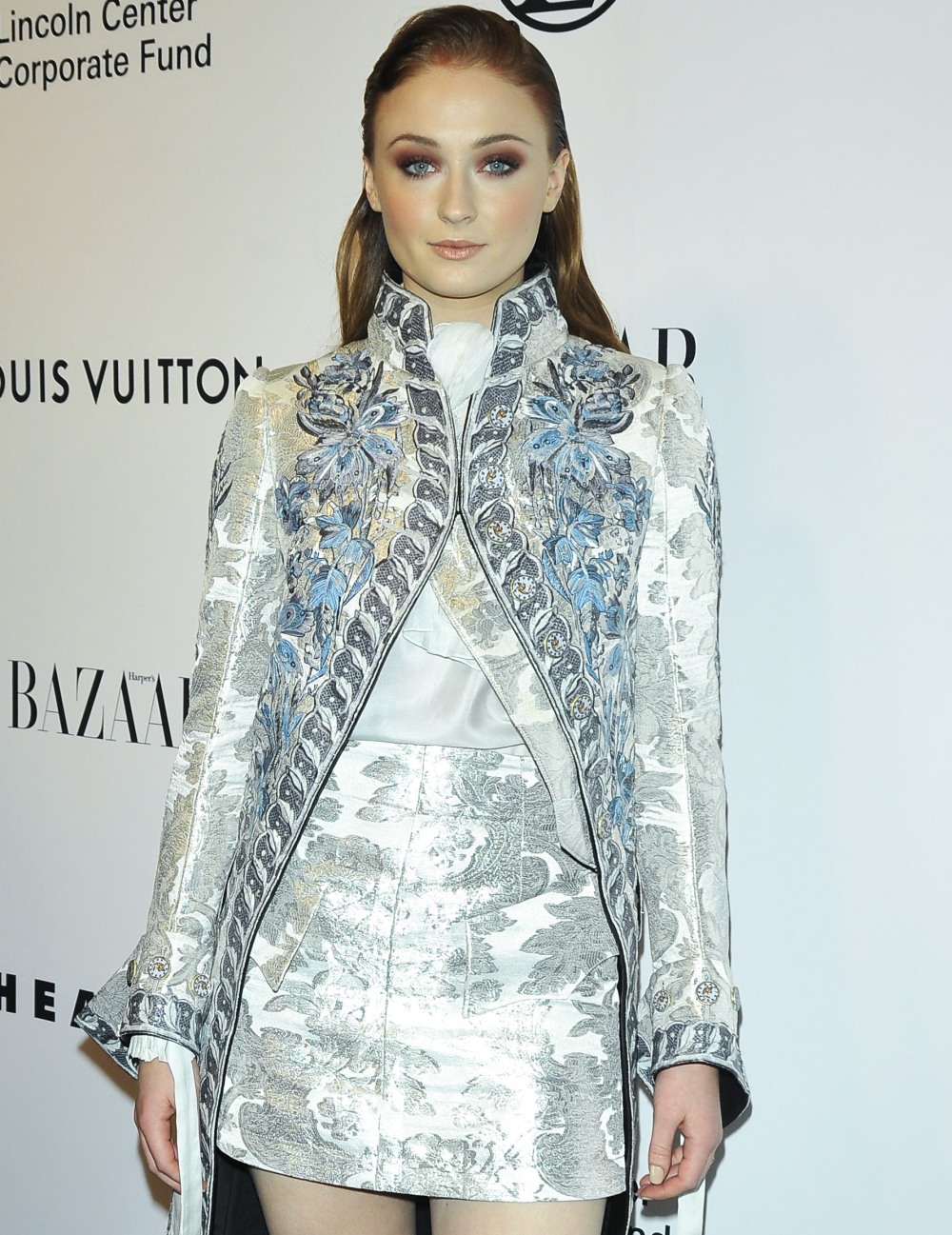 Joe Jonas and Sophie Turner got engaged last October. He proposed with a pear-shaped diamond ring and she said yes. They were actually dating for about a year before he proposed, and they don't seem to be in a rush to get married, so I'm thinking they'll have a long engagement. Which is fine with me – Sophie is only 21 years old, and I'm not entirely convinced she wants anything more than an engagement, you know? Like a starter marriage, perhaps "starter engagements" are a thing. Anyway, I enjoyed this Life & Style story about Joe and Sophie's "wedding plans." Apparently, like any true Stark girl, Sophie wants a winter wedding. WINTER WEDDING IS COMING.
Game of Thrones star Sophie Turner and her singer fiancé Joe Jonas are planning on a winter wedding, a source tells Life & Style magazine.

"It's their favorite season, and they're planning a winter wonderland theme," says a close source, who adds that because of Joe's tour dates and Sophie's shooting schedule, the nuptials probably won't happen until winter 2018.

The couple hope to tie the knot someplace "snowy," the source says, like Aspen, Colo., or the French Alps. Reception guests will definitely be in for a chill.

"Joe has talked about having ice sculptures and a full bar made entirely of ice," the source tells Life & Style. "They're both really excited about it."
Think about how on-brand this is for the star of Game of Thrones. If she walks down the aisle with a direwolf and a fur cape as snow falls, it will just be perfect. And you know she adopted a direwolf, right? She adopted one of the dogs used as direwolves! And why shouldn't these two have a winter wedding? I get tired of all the summer weddings – there should be more autumn and winter weddings in the world. Although you shouldn't make your guests trek through a Bomb Cyclone just to see you in a wedding dress, with a direwolf.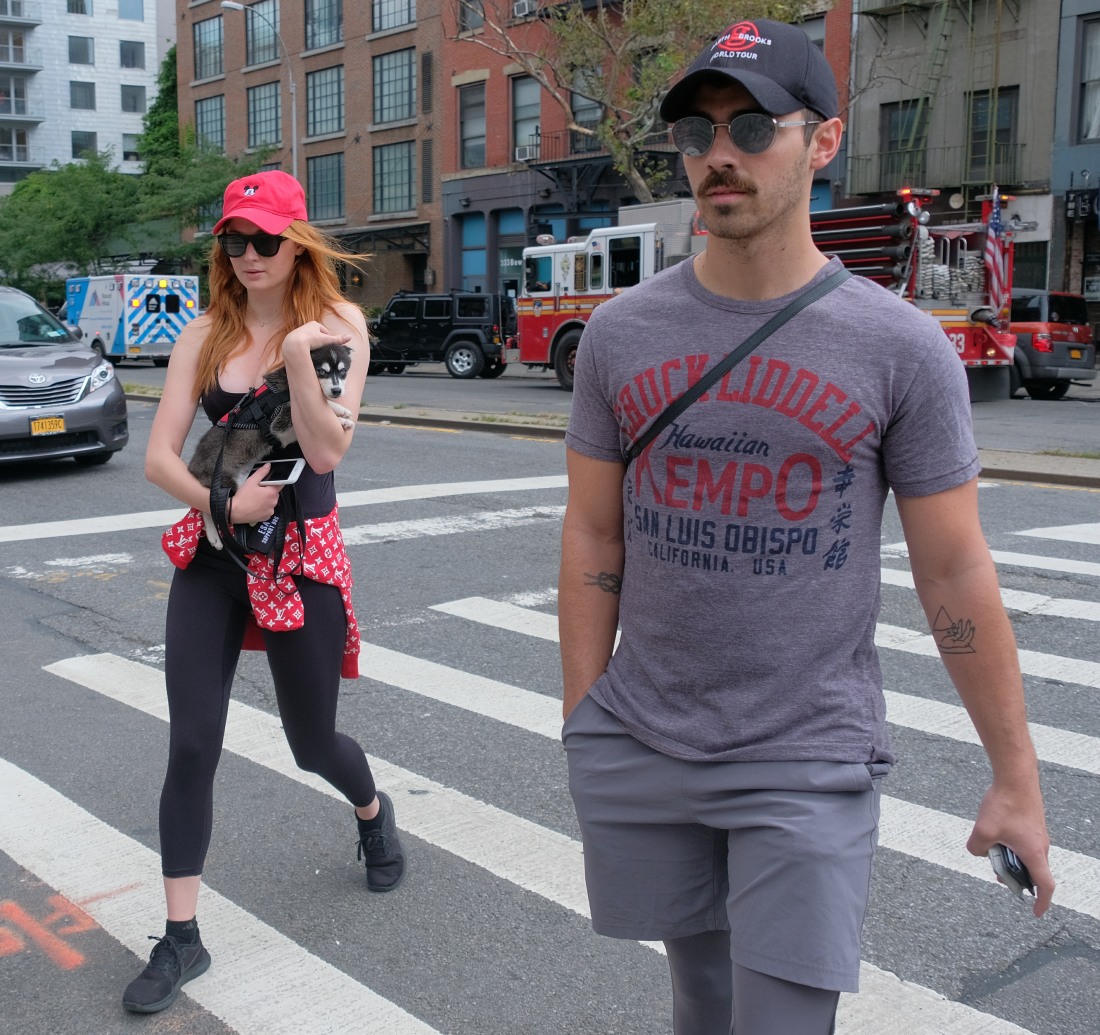 Photos courtesy of WENN, Backgrid.