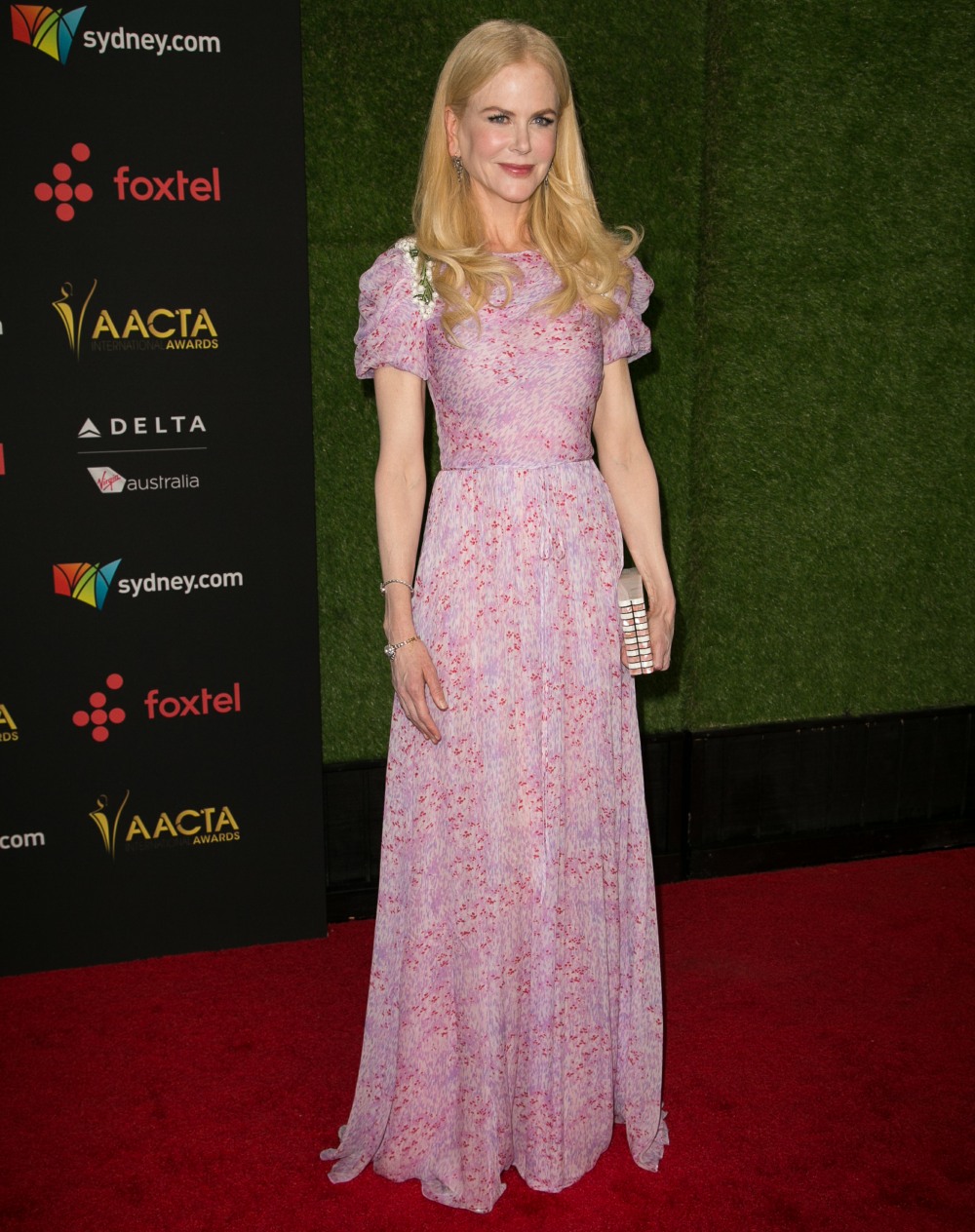 Here is our annual Open Post for tonight's Golden Globes. Our Open Post hostess is Nicole Kidman, and these are some photos of Kidman at the Australian Academy of Cinema and Television Arts (AACTA) Awards on Friday night. The AACTA Awards recognize the Australian talents working in Hollywood, or the Aussie films which are perhaps being recognized during the awards season. This year – as in many past years – Nicole Kidman and Hugh Jackman were honored, because they're two of Australia's biggest exports. Nicole will likely be honored again tonight at the Golden Globes for her work on Big Little Lies. BLL is nominated for six Golden Globes tonight, and many Globes-prognosticators believe that BLL will sweep! Also: Nicole is wearing a very Little-House-on-the-Prairie-looking Carolina Herrera gown in these photos. Remember: women are saving all of their colorful looks for every other event besides the Globes.
Anyway, this year's Globes will either be an utter catastrophe or they will be super-newsworthy, and nothing in-between. Most women and men will be participating in the #GlobesBlackout, which just means that we'll be seeing a funeralial parade of black gowns and black suits on the red carpet, and we'll probably hear a lot of very serious red carpet interviews too (as opposed to "what are you wearing?" and "tell me about the jewelry!"). It should be noted that there is also a backlash to the Globes Blackout, and it wouldn't surprise me if there were some women who decided to wear color after all. We'll see.
Seth Meyers is hosting the Golden Globes this year, and I have faith that he'll set the right kind of tone for what could easily be a very depressing and not-fun evening. Seth has already told media outlets – in pre-Globes coverage – that he doesn't plan on doing any Trump-specific jokes or getting too political. Except Seth said that before Trump claimed to be a "stable genius," so I don't see how Seth can really avoid ALL Trump jokes. Also: I'm looking forward to seeing Oprah, she's getting the Cecil B. DeMille award and I'm very interested in hearing her speech. Last year, Meryl Streep used her Cecil B. DeMille speech to criticize Trump and he lost his f–king mind about it. Oprah should do the same – poke at the Stable Genius. The Stable Genius might not live-tweet the Golden Globes, but I bet he tweets about them tomorrow morning.
We'll have full fashion/awards coverage tomorrow, starting bright and early! CB and I will be tweeting throughout the red carpet and the awards show – you can follow CB here @celebitchy and you can follow me here @KaiseratCB.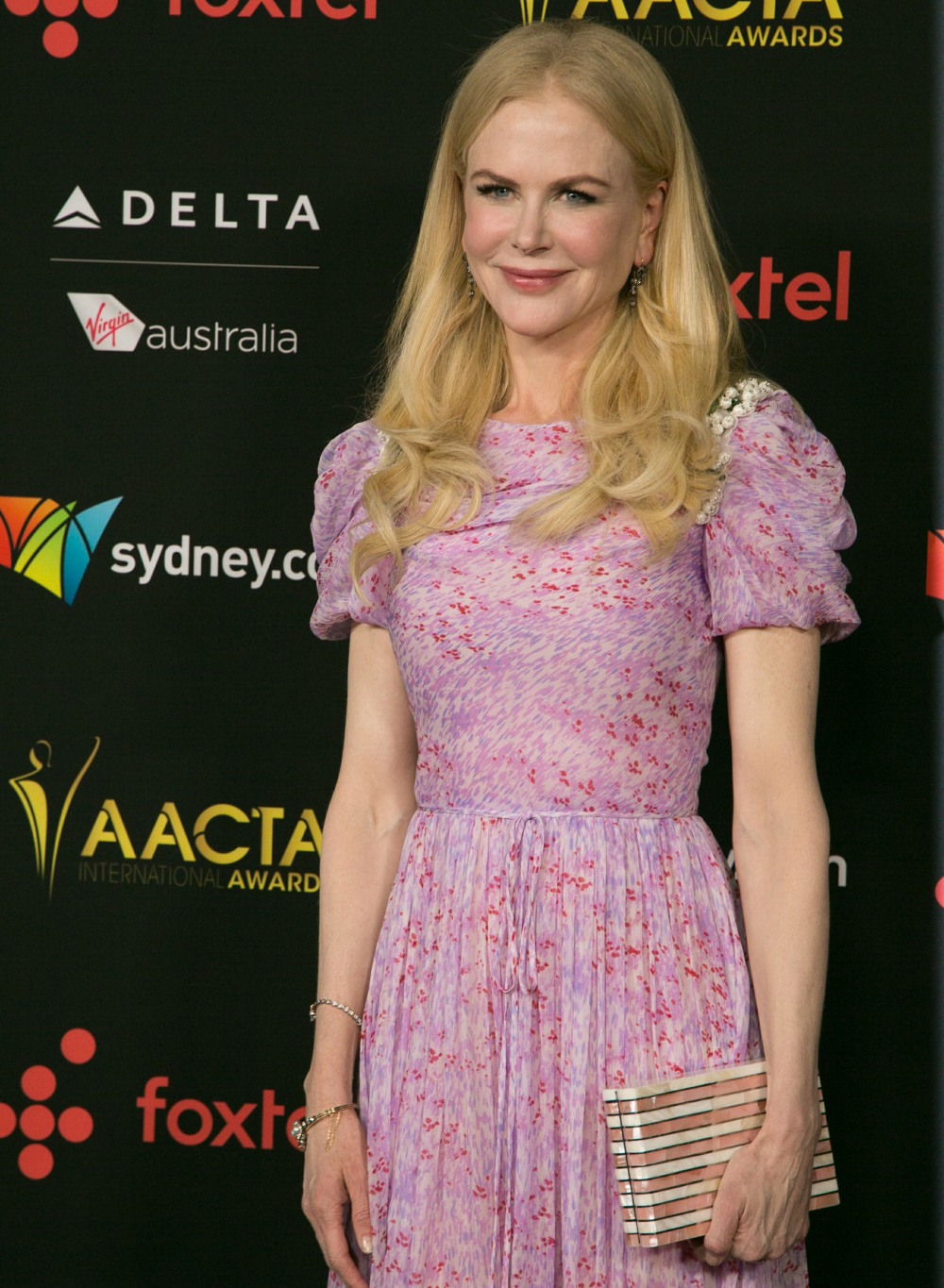 Photos courtesy of WENN.