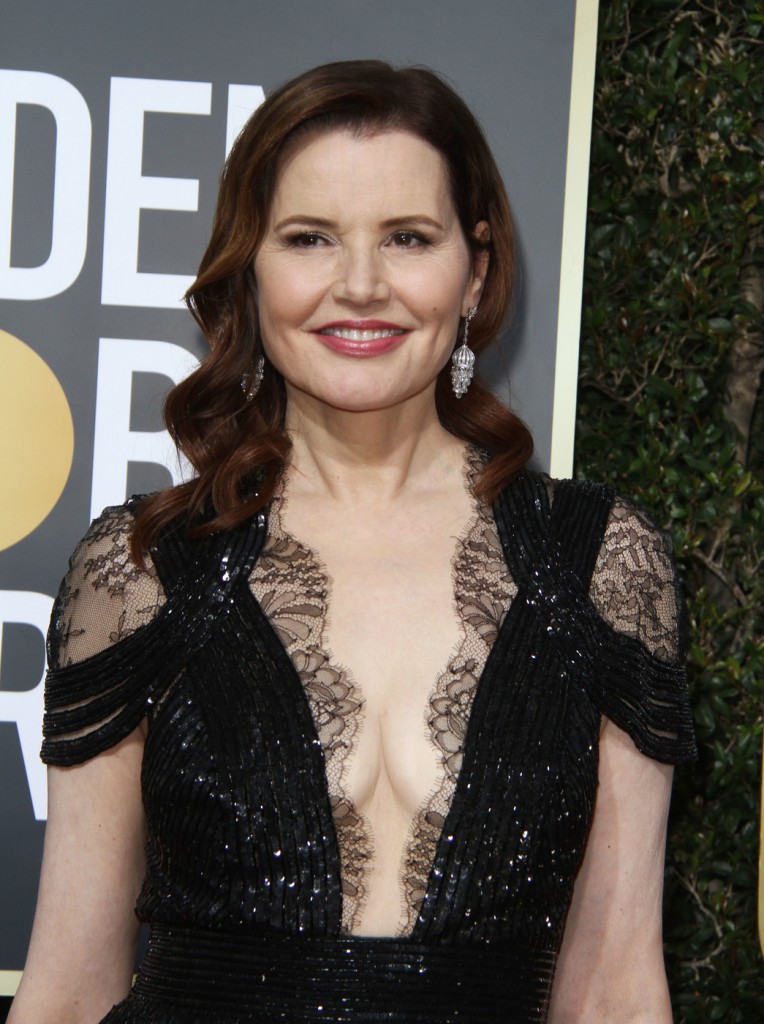 I wanted to make Geena Davis the headliner for this post because while her Thelma and Louise co-star (and co-presenter last night) Susan Sarandon is blustering and problematic, Geena does amazing work for gender equality in media, largely behind the scenes. People don't say "oh wow Geena Davis is such an activist" because she's boots-on-the-ground sponsoring research, meeting with media executives and running film festivals. She's not giving bullsh-t quotes to promote herself like her buddy Sarandon. Geena started the Geena Davis Institute on Gender in Media in 2004, after she noticed a lack of girls and women in children's television shows she was watching with her daughter. She's since worked to bring awareness to this issue and to increase representation of girls and women in television and film. She also started the Betonville Film Festival in 2015, with a focus on diversity. So she's been working in this area for years and making a difference.
Geena was in Monique Lhuillier, in a lace and sequin gown. The fringe at the bottom seems unnecessary, right? She looks incredible though.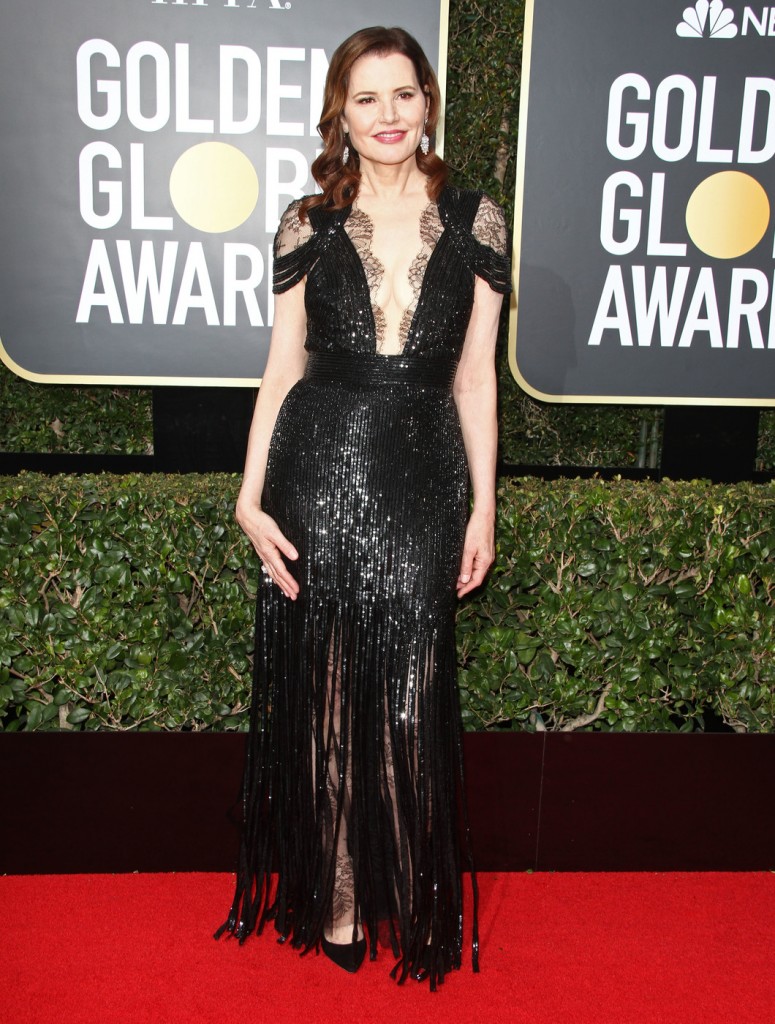 Alison Brie had on a Vassilis Zoulias sweetheart neckline gown with a huge billowing skirt with pants underneath. I adore this gown, particularly with that amazing necklace, which is by Bulgari. When Alison was being interviewed by Giuliana Rancic she said "tonight is about wearing the pants so I'm literally wearing the pants." She also talked about supporting all victims, including those who have not publicly told their stories yet. Alison's new husband, Dave Franco, was there with his brother, James (who won best actor for Disaster Artist). Alison was getting interviewed by Giuliana at the same time that James and Dave were being interviewed by Ryan Seacrest. They saw each other over the monitors and Dave's face lit up when Alison came on. He was so happy to see her and it was sweet.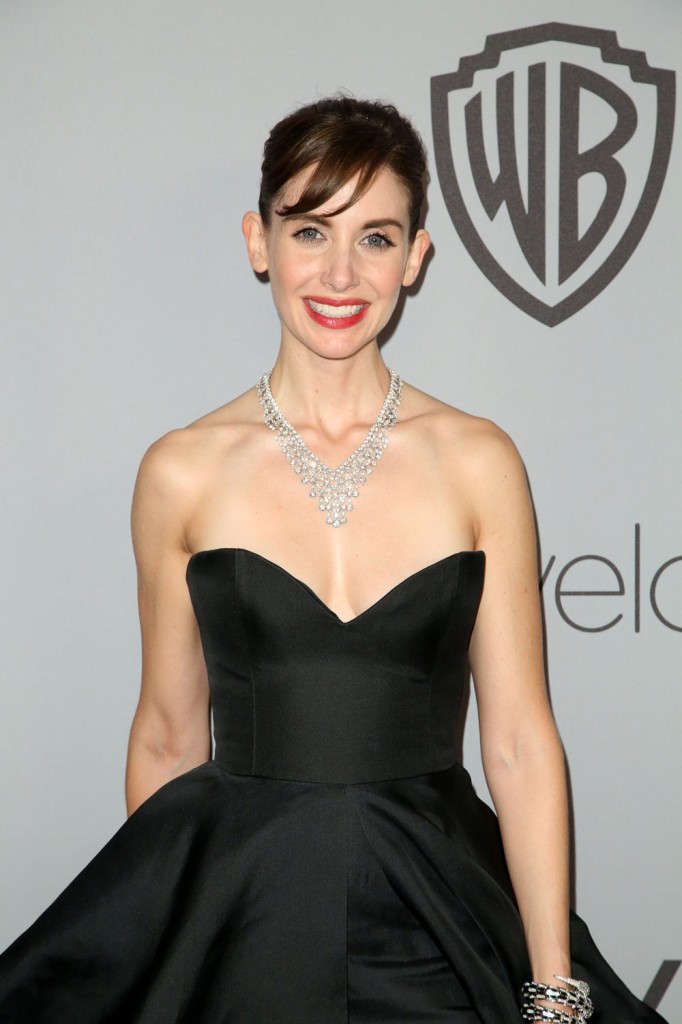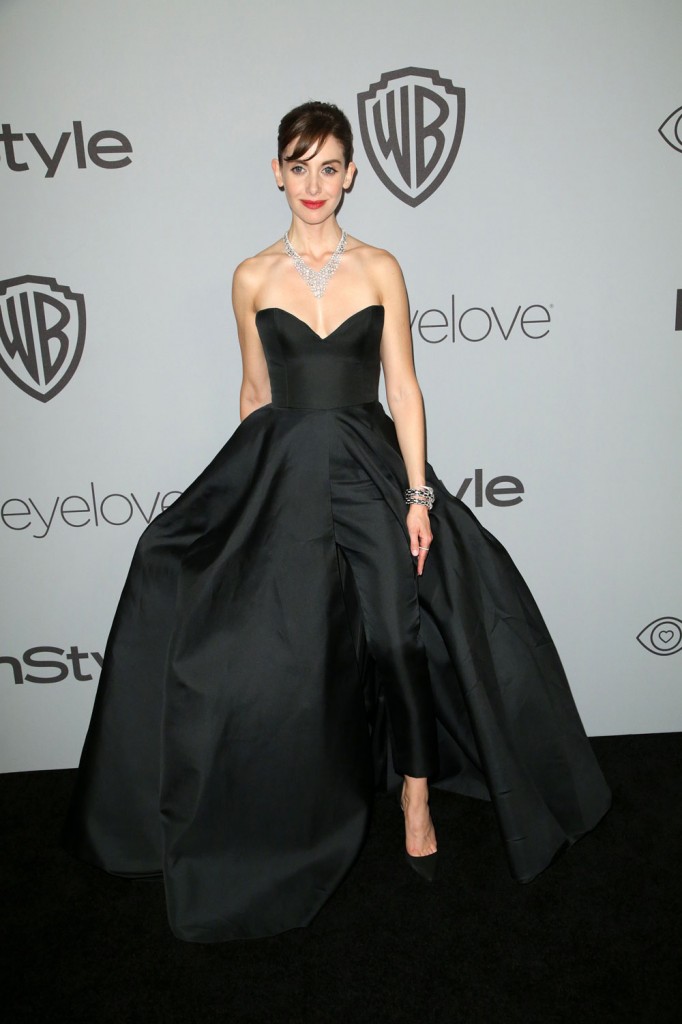 Samira Wiley rocked this Romona Keveža gown which had like a geometric inverted necklace made up of wired-together leaf-like shapes in shades of gold. I kept staring at it when she was on stage for Handmaid's Tale, which won for Best Television Series – Drama. It's a plain dress with built-in jewelry and I want it! Samira was there with her wife of nearly a year, Lauren Morelli.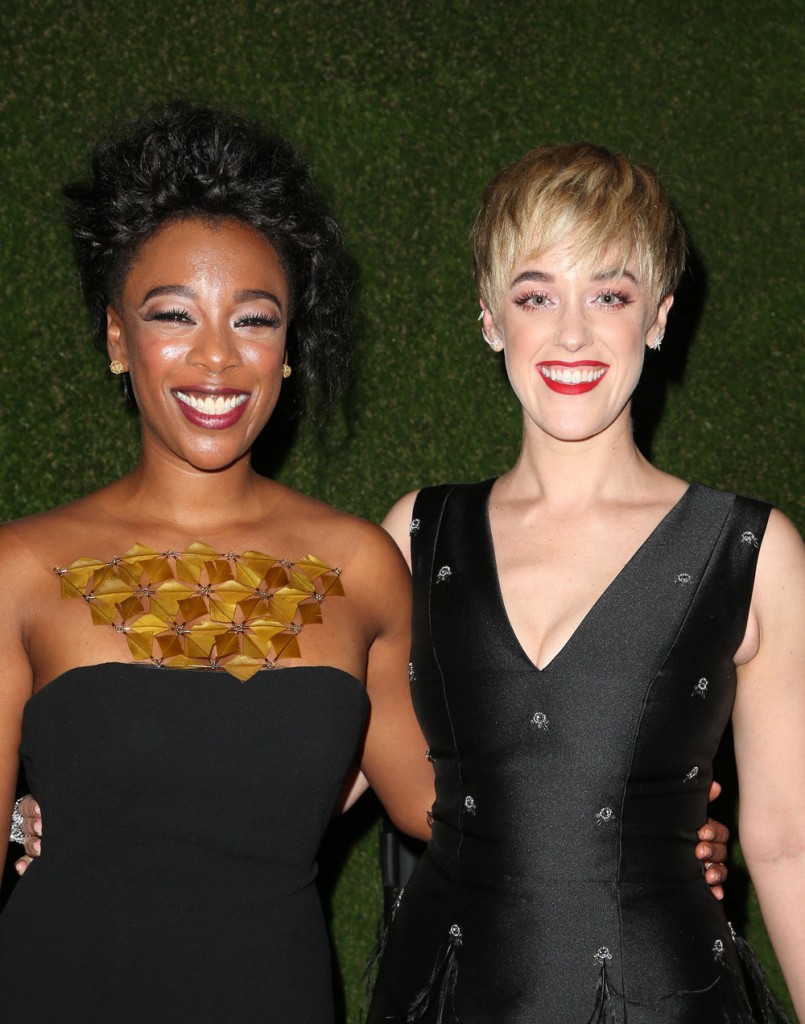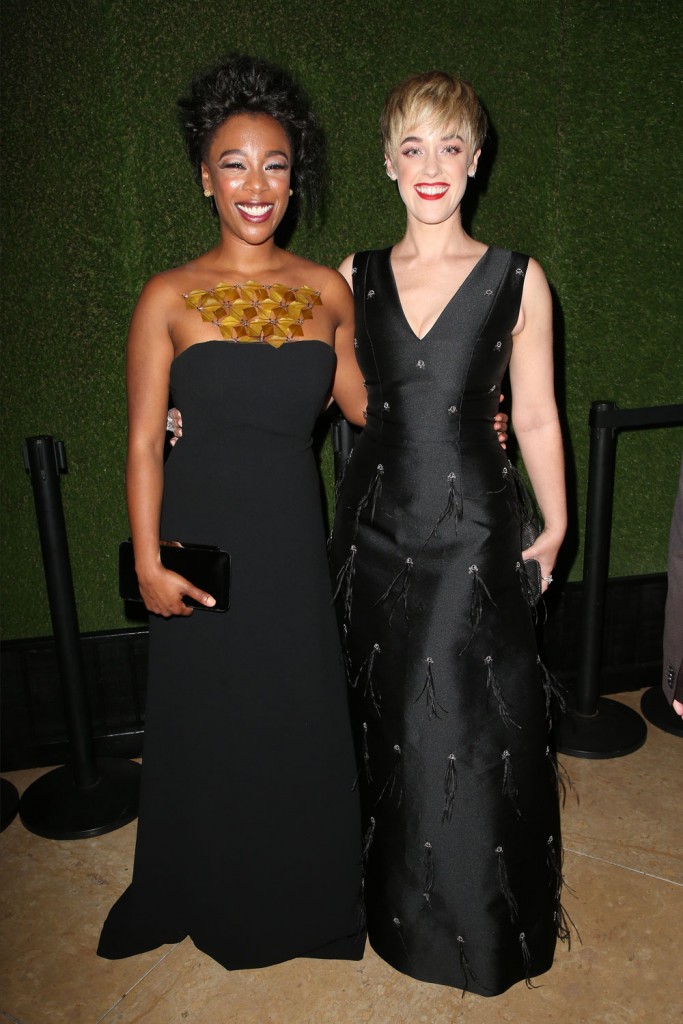 photos credit: WENN and Pacific Coast News