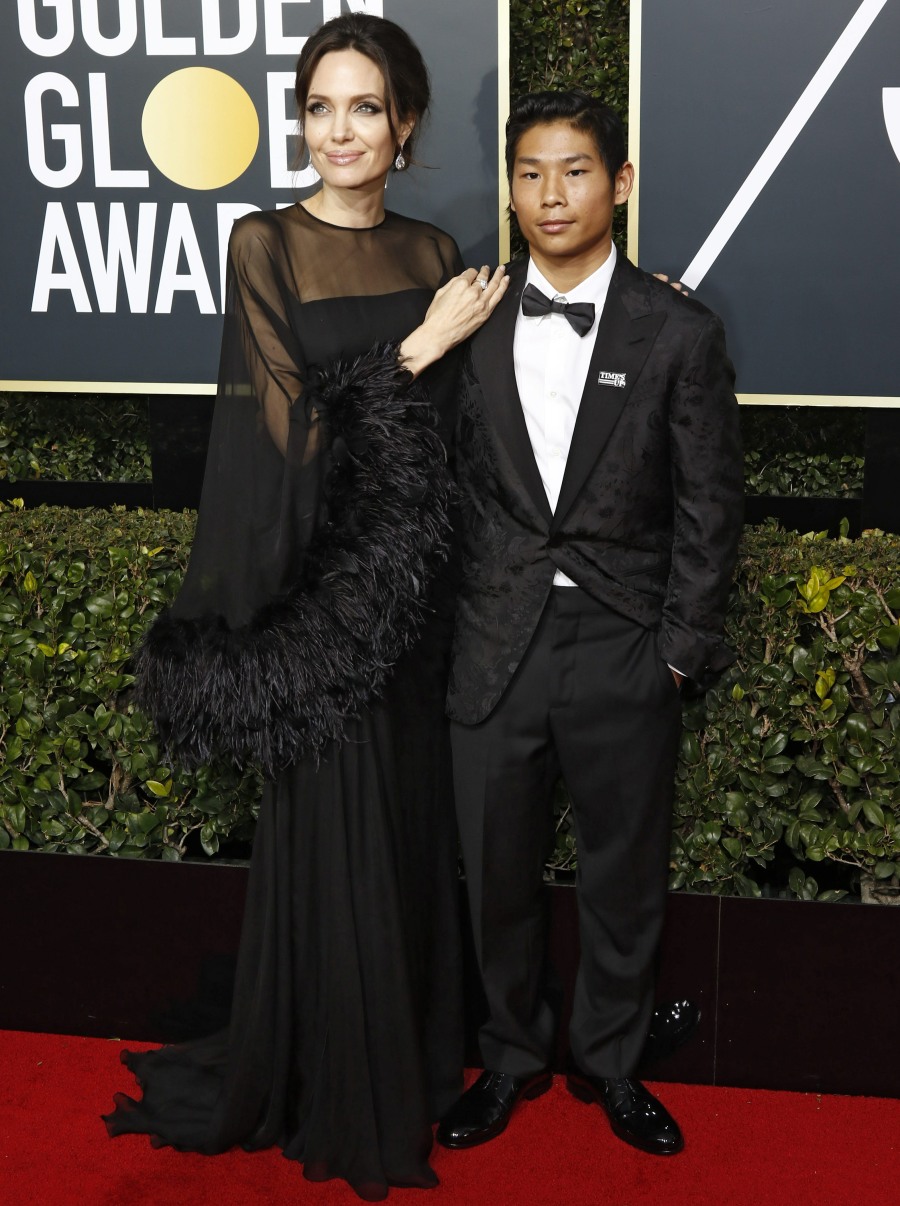 Angelina Jolie didn't win anything at the Golden Globes, but I think she probably had a nice time. She got to high-five Frances McDormand and present with Isabelle Huppert. She got to spend time with her son Pax and sit at the same table as Chris Hemsworth and Taika Waititi. Her film was nominated and she was the only female director nominated for anything. But of course people are still talking about the fact that Angelina and Jennifer Aniston were at the same event, in the same vicinity. Some eagle-eyed viewers even screencapped an image of Jennifer Aniston on stage, and you could clearly see that A) Angelina looked like she was literally eating crackers (cracker-eating bitch!!) and ignoring Aniston and B) Dakota Johnson was trying to look at Angelina to see her reaction to Aniston being on-stage. This photo has everything:
This picture of Dakota Johnson sneaking a glance at Angelina Jolie while Jennifer Aniston presents needs to be put in the Met. pic.twitter.com/e9wnSb5H8S

— mary arndt (@MaryPerson) January 8, 2018
Never have I felt like Dakota Johnson speaks for me as a person until now. That's exactly what I would do too – "oh there's Jennifer Aniston on stage let me sneak a peek at Angelina's expression."
What else? Us Weekly tried to do a "what happened behind the scenes with Angelina" story only they barely had any details. Apparently, Angelina stopped at one point to fix Pax's velvet jacket. She and Pax sat together, obviously, at the same table. She "chatted" with Chris Hemsworth and apparently "took several laps around the room to chat with fellow attendees." An onlooker told Us Weekly, "Pax seemed very protective over his mom." I think both of the older boys are very protective of Angelina – it was Maddox who apparently got in between Angelina and Brad on the plane in 2016, which started this whole thing.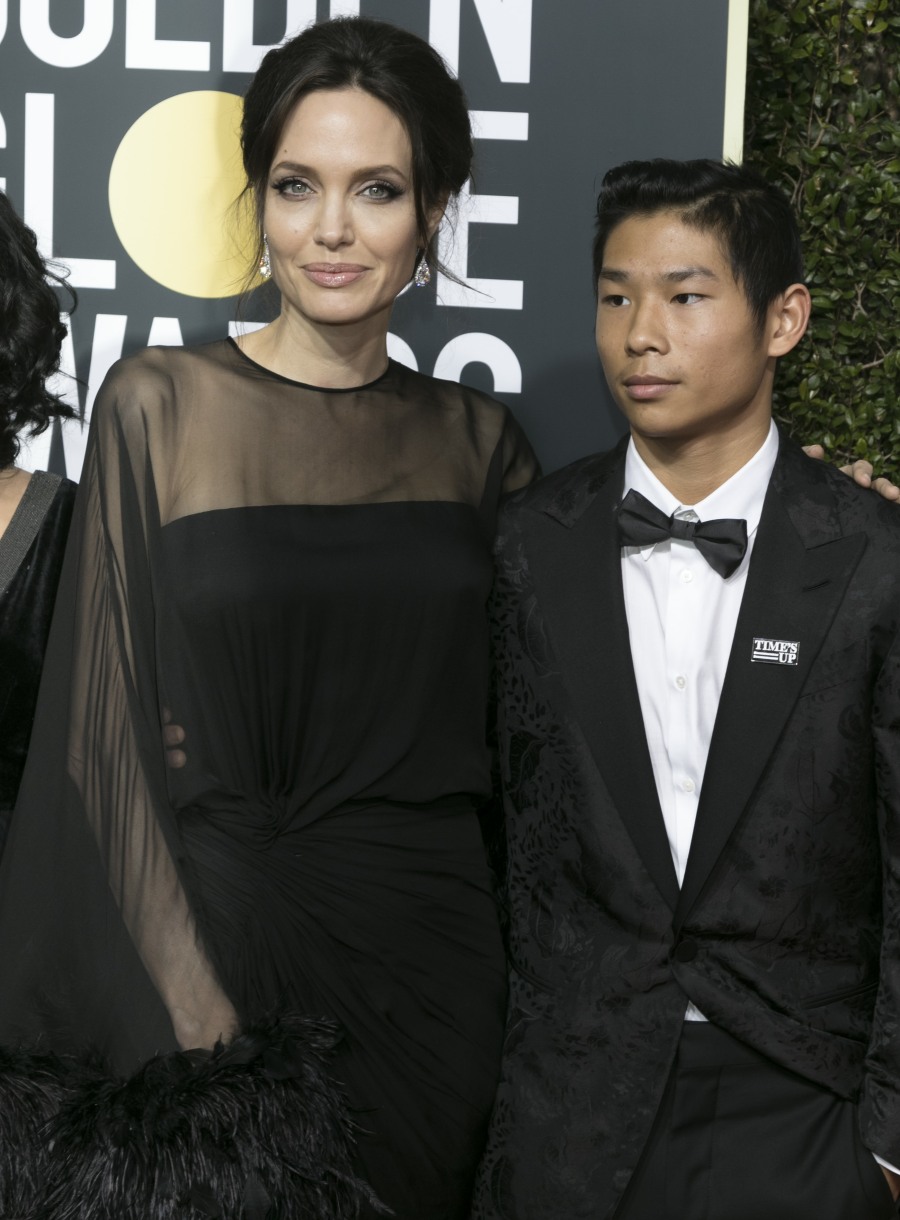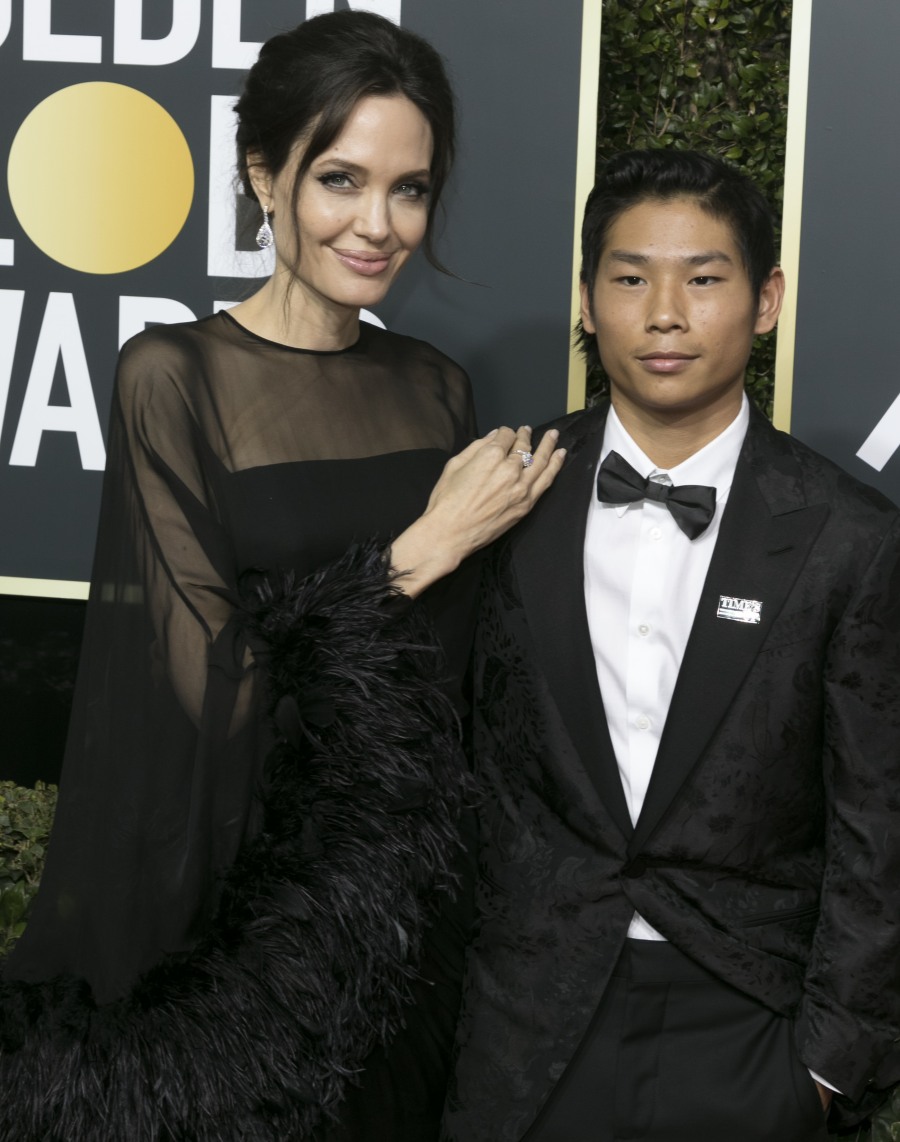 Photos courtesy of WENN.