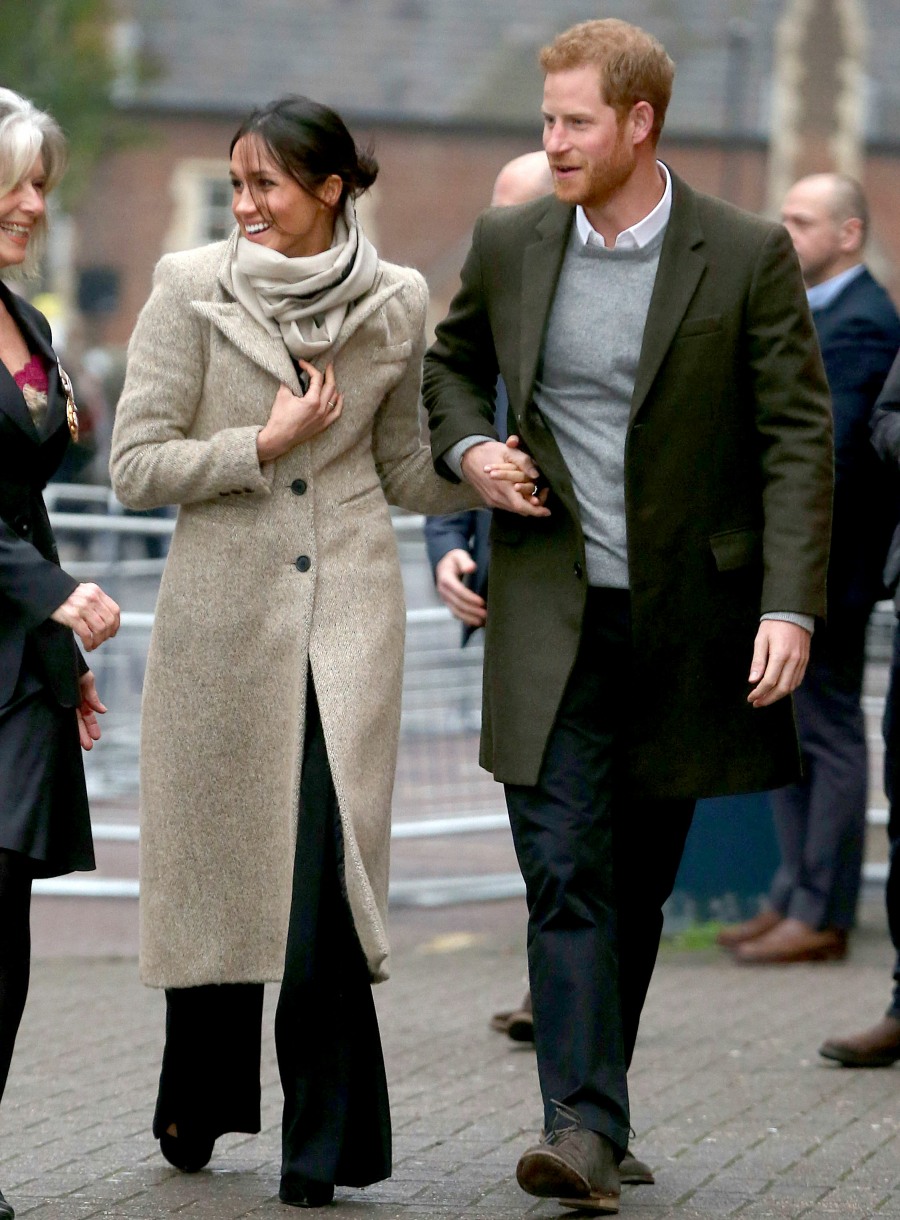 The more I see of Meghan Markle's Brixton outfit, the more obsessed I become. I've been trying to give Meghan some room to grow into the role of duchess/royal, because truly, she's not even married yet. I know she'll be judged on a steep learning curve anyway, and she won't be given the same five years-plus that the Duchess of Cambridge was given to "learn" how to be a princess (insert eyeroll). Even saying all of that… Meghan is a quick study, isn't she? She heard that we had issues with her Carolyn Bessette styling and her saggy boots. So she gave us brilliant trousers and a completely affordable Marks & Spencers sweater, which reportedly costs £45. The Smythe coat – which is gorgeous – is lined in black silk, a perfect compliment to the black trousers and black budget sweater. The scarf was by Jigsaw, another British brand.
Here are a few videos from Meghan and Harry's trip to the radio station. For one, a DJ gave Harry his card and offered to DJ at the wedding. It was brilliant and Harry pocketed the card.
Just slipped Prince Harry the old business card in a bid to secure that #weddingdj gig @KensingtonRoyal @ReprezentRadio @meghanmarkle #triedit #godj pic.twitter.com/Rr4TWkQKIH

— Jevanni Letford (@JevanniLetford) January 9, 2018
And here's Meghan without her coat, so you can really see her sweater.
Harry and Meghan listen in on @GloryTalksUK's show at @ReprezentRadio🎧 pic.twitter.com/TuOn23FnXb

— Omid Mio Scobie (@_mio) January 9, 2018
My only complaint is that she fusses with her hair too much, which is a problem Kate has too. Other than that, it's becoming pretty clear that Meghan thrives when she's in public, meeting new people, and being photographed. She still needs to work on her wave, but I kind of like how (consciously?) unpracticed she is at it. Like, she's not trying to be stately and dignified – she gave a little actress wave, not a duchess wave.
What else? Let's see… Harry's coat is from Club Monaco, one of Meghan's favorite brands. She might have even bought it for him. And when they were in the radio station, Harry was asked something about gender equality and he deferred to Meghan, saying, "She answers the questions!"
And on Tuesday, Meghan officially closed down all of her social media accounts – no more Instagram, Facebook or Twitter for Meg. She hadn't updated in a while anyway, but I still wonder if she really had to close down everything? Obviously, she can't go around drunk-tweeting at Britney and Bigly Buttons, but she could have easily phased her social media accounts into official, personal/work accounts where she highlighted the work she's doing as a royal. I'm sure that's "against the rules" but really – Meg's not going to be queen. Surely a member of Generation Social Media can keep her Instagram to post some official images?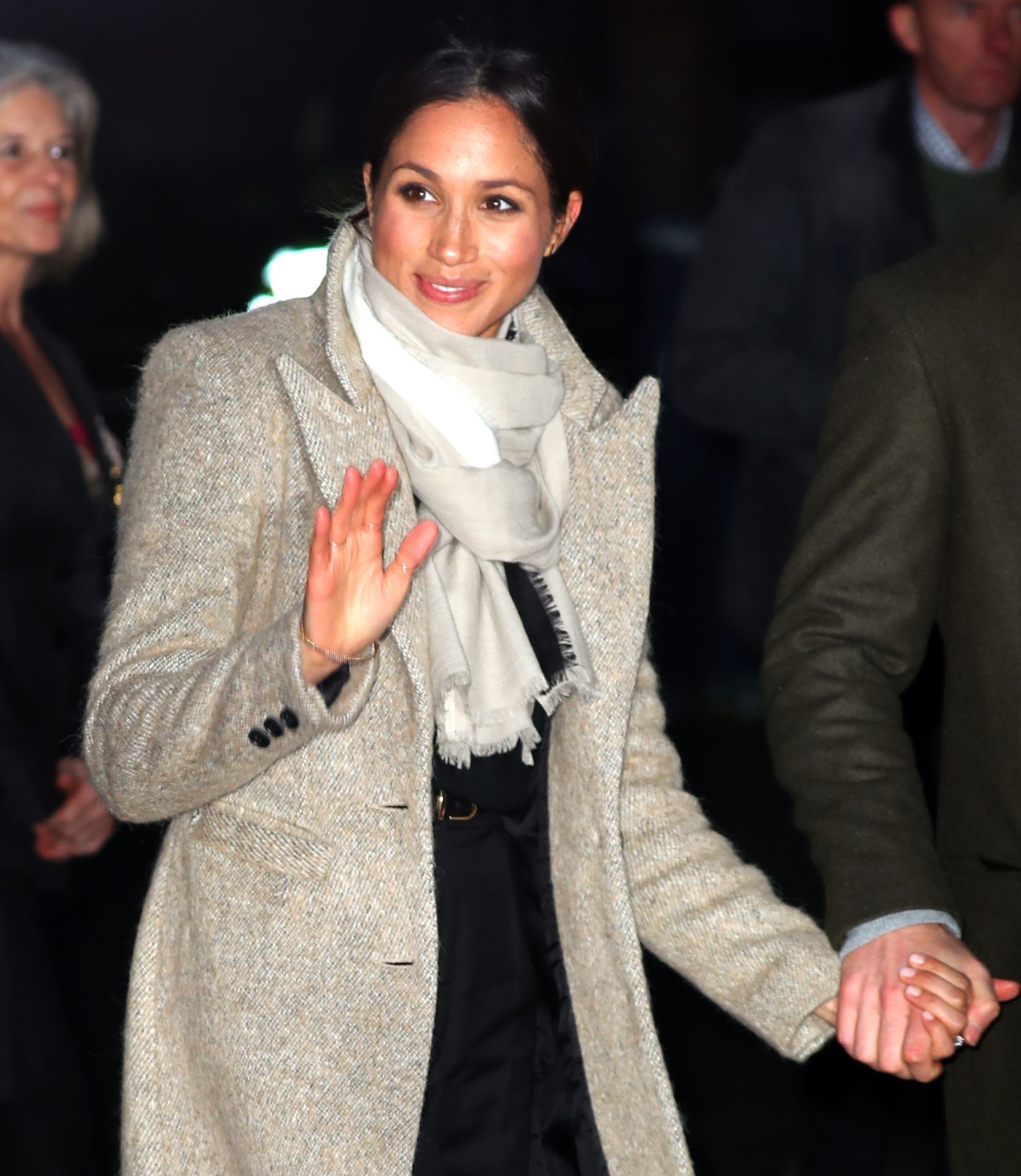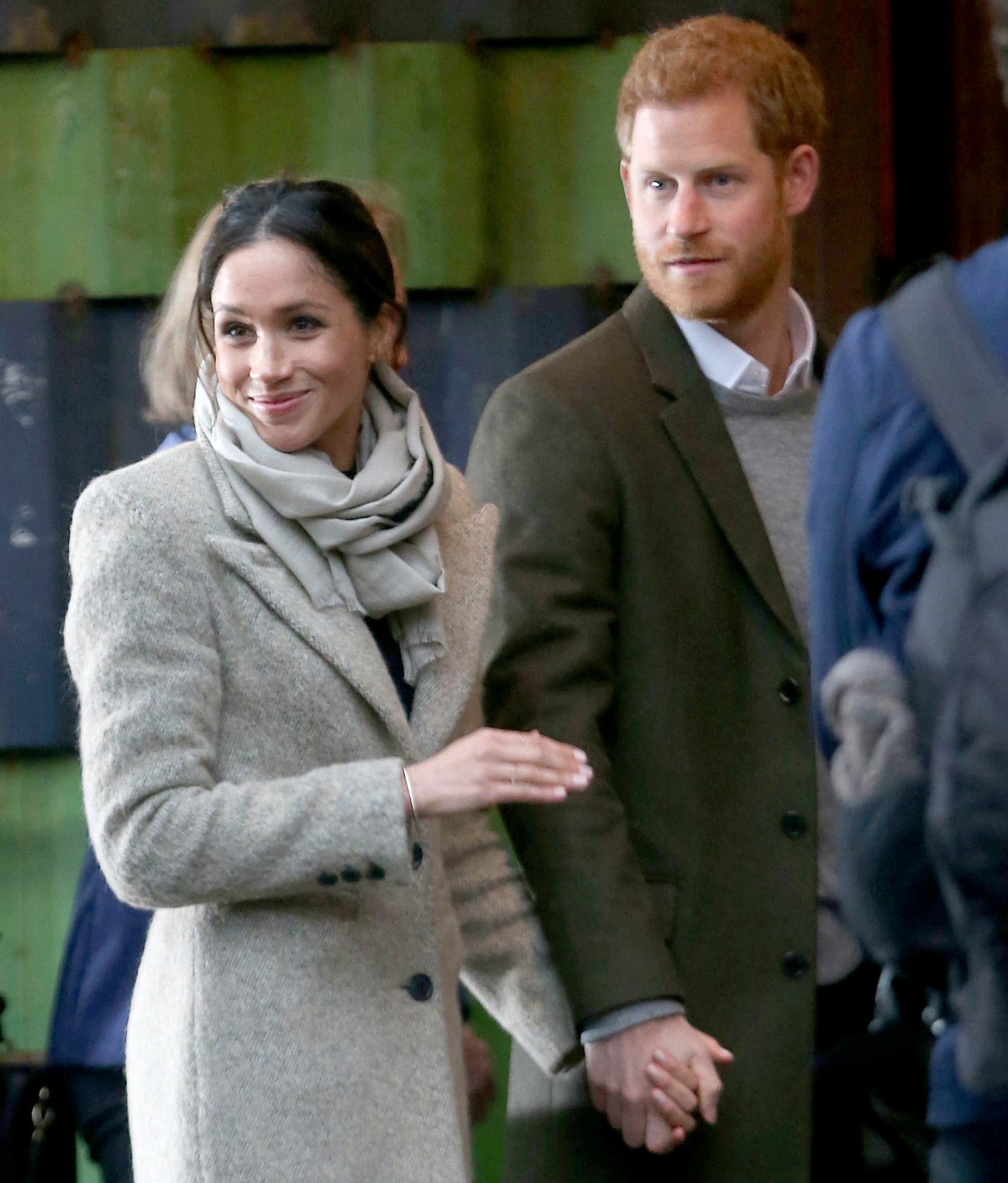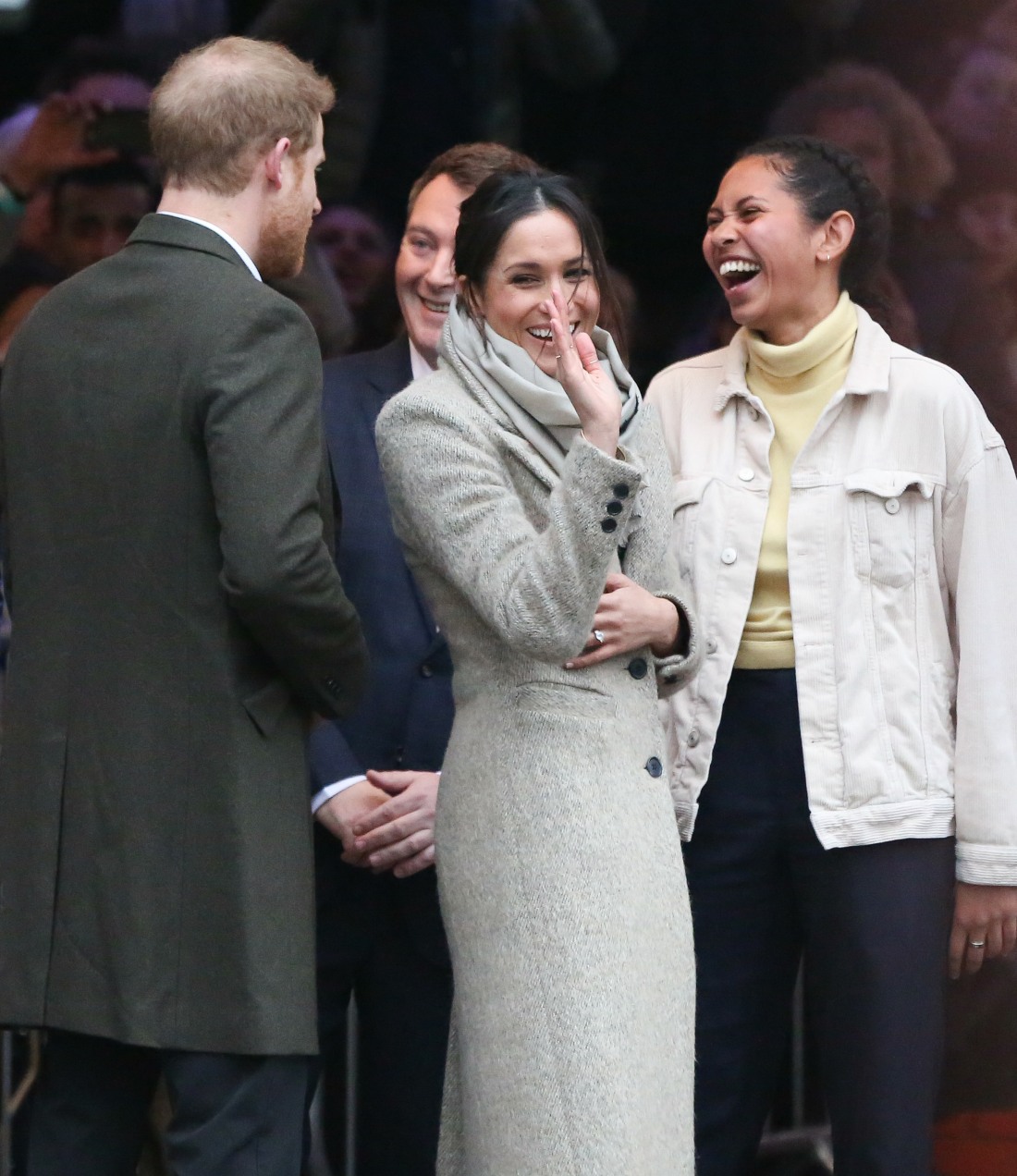 Photos courtesy of WENN.