I am well into my 40s and remember all the big events of the 1980s – or at least what I deemed as a big event. I remember when Dr. Noah Drake was introduced on General Hospital. And when a DJ said "new song by Rick Springfield," that meant turn the volume up. Although I admit that I only followed Rick's career loosely, I've always liked him. I found him to be introspective in interviews and later in life, raw and honest. His latest interview with Feedback's Lori Majewski on SiriusXM got exactly that – raw. Rick discussed his battle with depression in his 2010 memoir, Late, Late at Night. Sadly he tried to hang himself at the age of 16. Fortunately, the rope broke and spared his life. Rick took that as a sign that suicide was not an option for him, although it has never been far from his mind. Being a dad to his two sons with his wife of 33 years, Barbara Porter, held his suicidal thoughts at bay. But now that his kids are grown, those horrible thoughts are creeping back into the forefront of his mind. Rick said that he's had those thoughts as recently as last year.
The "Jessie's Girl" singer, 68, opened up about his lifelong battle with depression in a new interview on SiriusXM's Feedback, airing Thursday, and shared that he struggled with thoughts of suicide.

"Last year I was close to it, really close to it," Springfield told host Lori Majewski about nearly ending his life.

"'Suicide Manifesto' is stuff I think about. I've been close to it," he said about his forthcoming song from his new album, The Snake King. "When Robin Williams and Chester [Bennington and Chris Cornell] and those guys … I didn't go, 'Oh that's terrible.' I went, 'I get it.' I get being that lost and dark."

Adding, "You're in so much pain that you just want it to end. I have been there and I know what it's like and I understand. It's just part of your makeup."

"I've taken Prozac and all that kind of stuff and I meditate. Mediation is the only thing that takes me out of it. If I truly meditate and focus and get to that place, I'm not depressed. No matter what's going on. But it's pretty hard," he shared.
Rick also discussed these dark thoughts a few years ago when he was interviewed in an Oprah's Where Are They Now segment. In 2016, he talked about how Barbara helped him in his struggle against the disease. Depression is enough of a monster without the added pressure of feeling required to be its spokesperson. That's why I am so grateful to Rick and anyone else that opens their battle up to the public. It also breaks my heart. I hope he knows he's being heard as well as helping others. For my part, I'm adding meditation to my resolutions. I've fought it or made half-hearted attempts to get into it but I will find a class for me and my children this week and commit to going. Too many people have shared its benefits for me to ignore any longer.
The Suicide Manifesto referred to in the interview is a song off Rick's new album The Snake King. There isn't a preview of that song yet but the album is out January 26th. At 68, Rick is still producing new music and touring. And, in doing so, he's doing good wherever he can. Like just after Christmas when he coordinated with Make-A-Wish to have an 18-year-old young man named Gavin come up on stage with him to sing Jessie's Girl, which had been a lifelong dream of Gavin's. You can see the video Gavin's mother posted of the performance here. Rick calls him up at 2:13. Man, I keep forgetting what a great guitarist Rick is.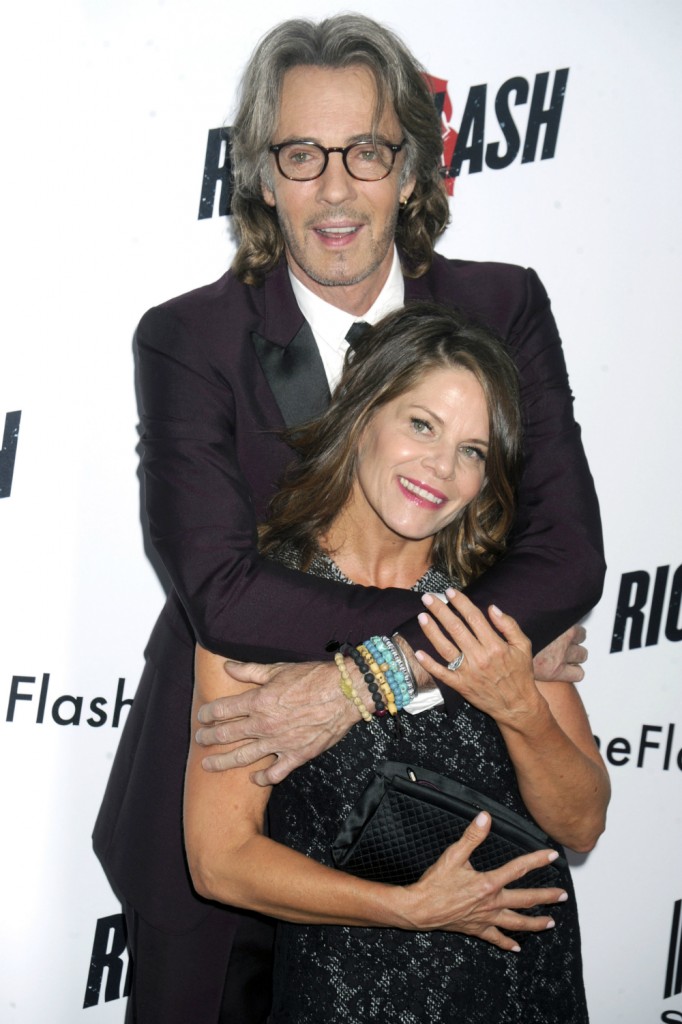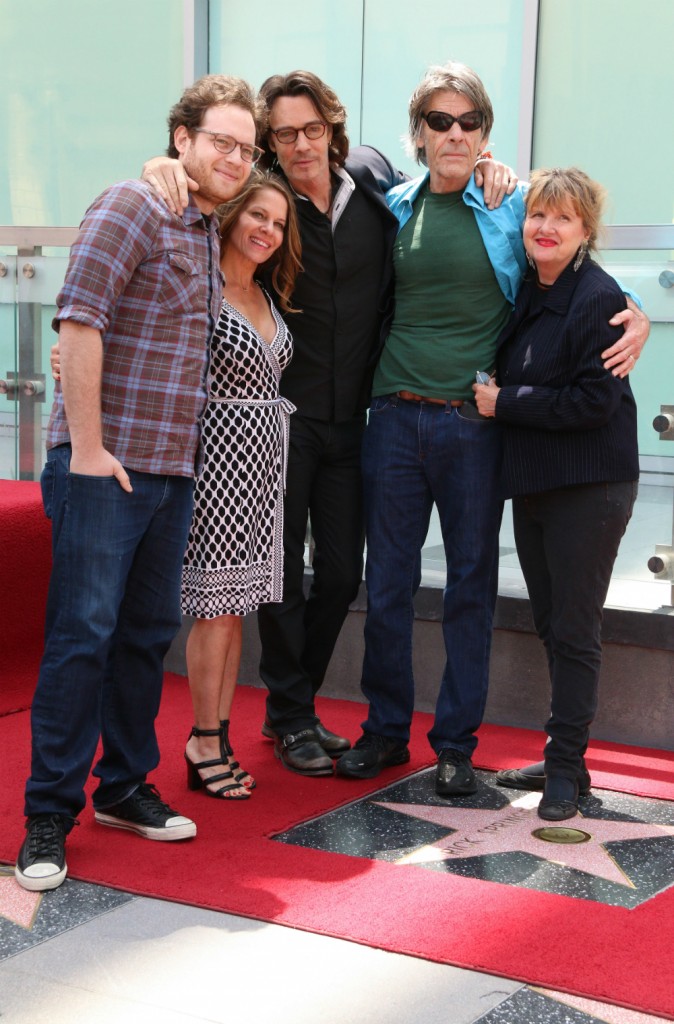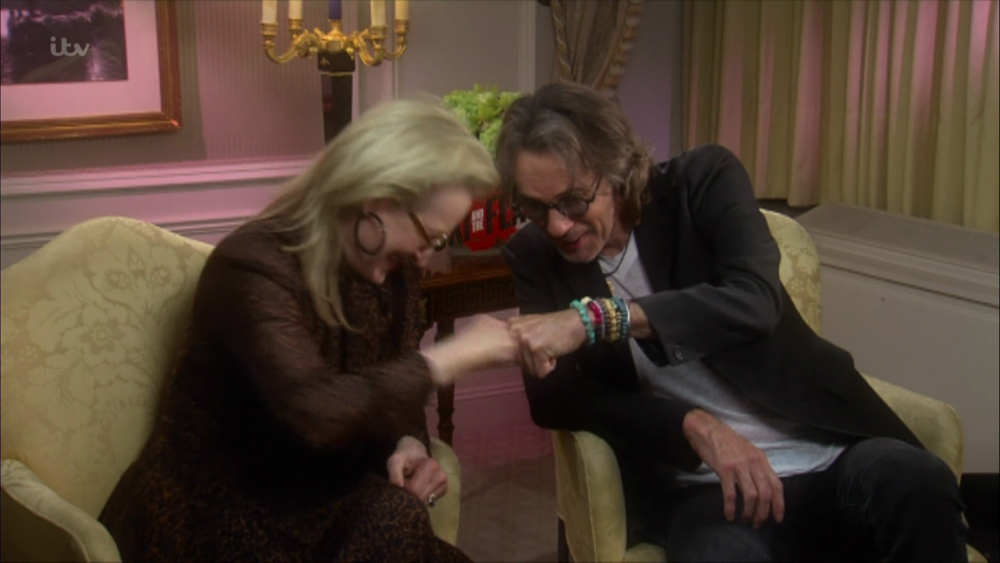 Photo credit: WENN Photos and Getty Images