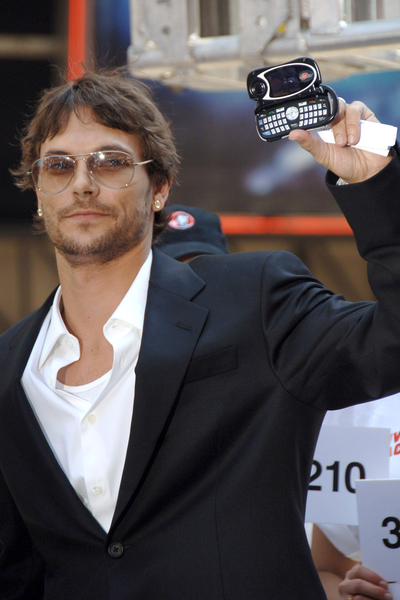 K-Fed has gone all "I'm a good dad, I'm going to show everyone you're crazy" on us, and that's okay as long as it's true. But he's super hardcore about punishing and humiliating Britney Spears legally. I guess that's okay if there's truth behind all the accusation flying about, and it's not some massive blindfold put on us by his attack dog lawyer, Mark Vincent Kaplan. But not only does K-Fed want to serve all of Britney's friends, employees, and business associates with Israeli-commando delivered subpoenas, but he wants Britney to pay for him to do it to her.
"Kevin Federline's lawyer wants Britney Spears to pay some of her ex-husband's legal expenses in their divorce case, court documents show.

"Attorney Mark Vincent Kaplan said in an Aug. 26 declaration that Federline has 'no net income' after various expenses, and that his spousal support of $20,000 a month ends in November. Spears, meanwhile, brings in an average monthly income of $737,868.

"Spears is 'clearly the 'monied party' in the dispute and should pay $50,000 for Federline's litigation expenses, Kaplan argued.
[From the Washington Post]
K-Fed should probably work on getting some of his own income, since his spousal support is ending in two months. I didn't realize it would be so soon – and that definitely raises a small cloud of suspicion over his real motivations. This makes it sound like I'm on Britney's team, which I'm not, but it is a super slap in the face if she'd have to pay for K-Fed's lawyers that are working to legally humiliate her. Though she certainly manages to publicly humiliate herself all on her own.
K-Fed's commandos FINALLY managed to find and serve Britney's former manager, Larry Rudolph. Rudolph admitted that he was in hiding to avoid being served, and had been in New York City for quite a while. Apparently he must have some very damming testimony regarding Britney's mental health of childcare skills if he flew to the other coast. Though he and Britney aren't working together (and she's blamed him for being forced into rehab, after which she fired him from his job as her manager … and fired her mom from her job as her mother) he supposedly doesn't want to testify against her or do anything that would make life worse for her either.
"While Spears' career Svengali told E! News anchor Ryan Seacrest earlier this week that he had spent the past few weeks on the run from Federline's process server, his incognito skills are either sorely lacking, or he gave up the game, finally getting slapped with the paperwork at the West Los Angeles branch of the Sunset Tan tanning salon Thursday morning.

"Over the weekend, Rudolph expressed his reticence at testifying in the case to Seacrest, saying he wished to remain loyal to the tabloid trainwreck despite his rocky professional relationship with the singer, with whom he has twice parted ways. He told Seacrest that, should he be made to testify, it "won't be good for Britney."

"In a statement issued to That Other Blog later in the week, Rudolph said he didn't take personally some of Spears' comments directed at him in the media, namely that forcing her into rehab was Rudolph's brainchild, saying, "I understand where she's coming from."

"Rudolph also said that despite her recent, and intense, downward spiral in the public eye, ;my loyalty will always stay strong with Britney…I do understand that eventually the time will come when they will find me, but until then, I'm trying to avoid being brought into this mess.'"
[From E! News]
Larry Rudolph is a pretty nice guy for staying loyal to Britney, and deserves her speaking better about him. What's ultimately best for Sean Preston and Jayden James is the truth, no matter what. If Rudolph does have some particularly damming evidence, it should come out.
Picture note by JayBird: Here's Larry Rudolph with Brit in February in NYC. Header image of K-fed in Times Square earning his bling promoting Virgin Mobile. Images thanks to PR Photos.