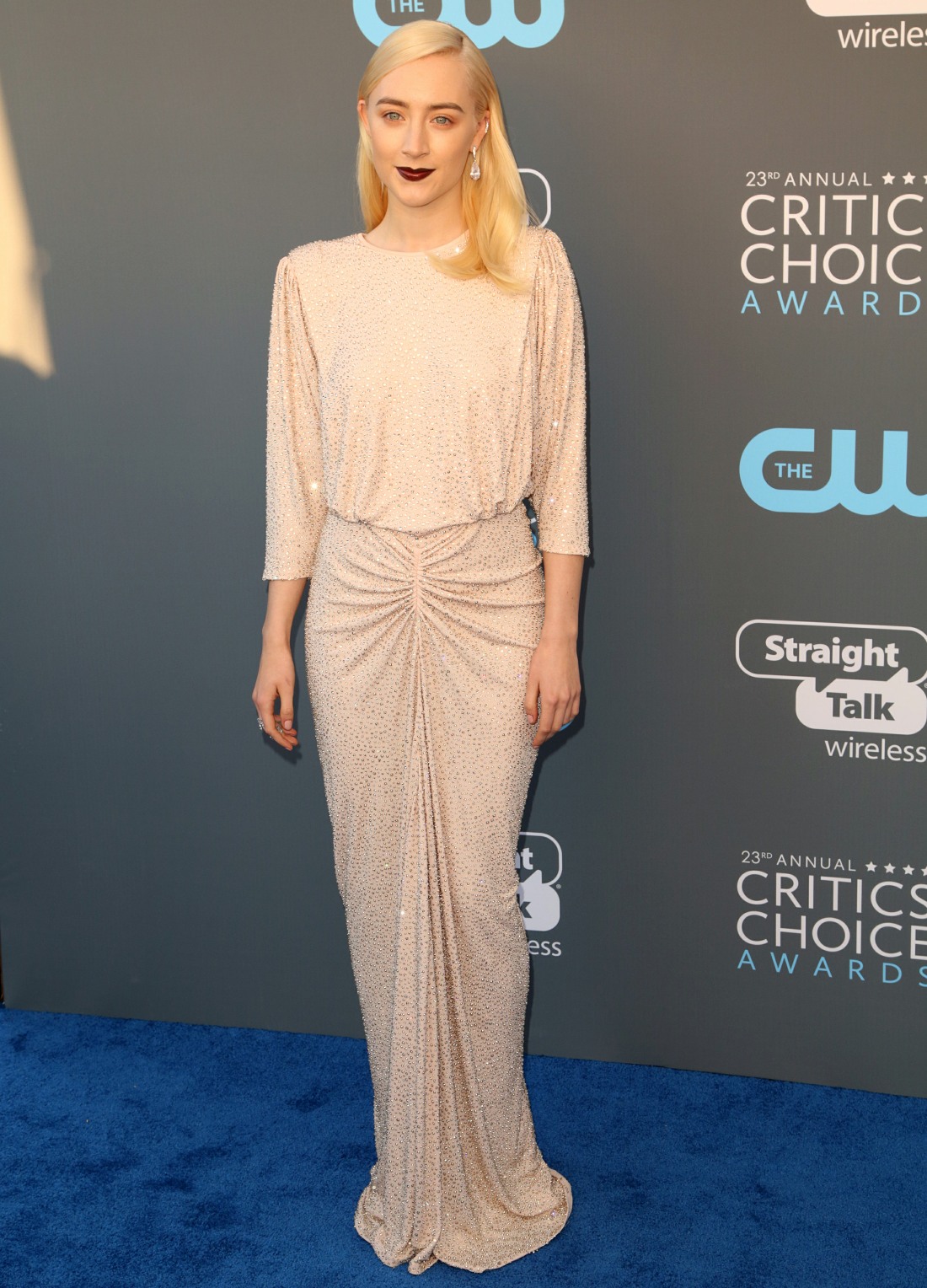 Lady Bird was completely shut out of the Critics Choice Awards. But at least it got nominated for everything, from Best Picture to Best Director to Best Actress and Best Supporting Actress. That's all I ask, honestly. If Greta Gerwig loses the Best Director Oscar, so be it. But she better get f–king nominated. After being snubbed this week for a directing nomination at the BAFTAs, Greta was nominated for Outstanding Directorial Achievement for a Feature Film at the Directors Guild of America Awards. The guild awards are always a really good indicator of who will be nominated for Oscars, you know, so it warms my heart that at least the DGA nominated her. (They also nominated Jordan Peele.)
As for the Lady Bird fashion at the Critics Choice Awards… I think for Greta and Saoirse Ronan, they're obviously saving their better looks for the other awards shows. Greta wore this Fendi sack dress, which is… eh. I mean, it's fine for the CCAs. I thought Saoirse's Michael Kors dress was rather meh too – it obviously washed her out and she has no business in this color, but she made it infinitely worse with the too-dark lipstick. Then again, remember that age? Lipstick isn't always about being flattering. Sometimes you just want to wear crazy goth lipstick for the hell of it.
The only person from Lady Bird would looked awesome? Laurie Metcalf! She wore this stunning Cristina Ottaviano gown. Tell me: does anyone else feel a pang for Laurie at these awards shows? She keeps getting all dolled up and then Allison Janney keeps winning. Granted, I f–king love Allison Janney too, but it would be nice to see Metcalf win SOMETHING.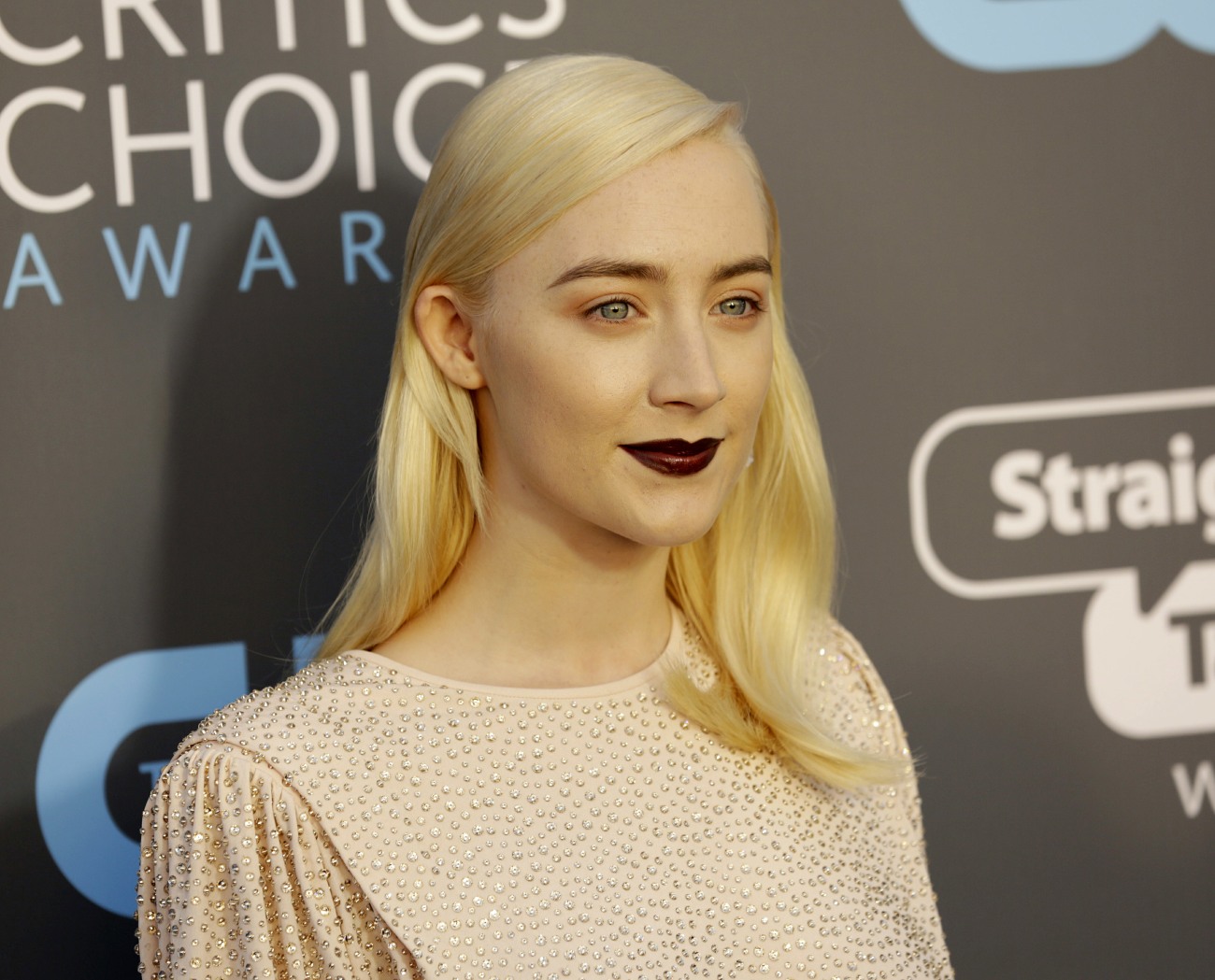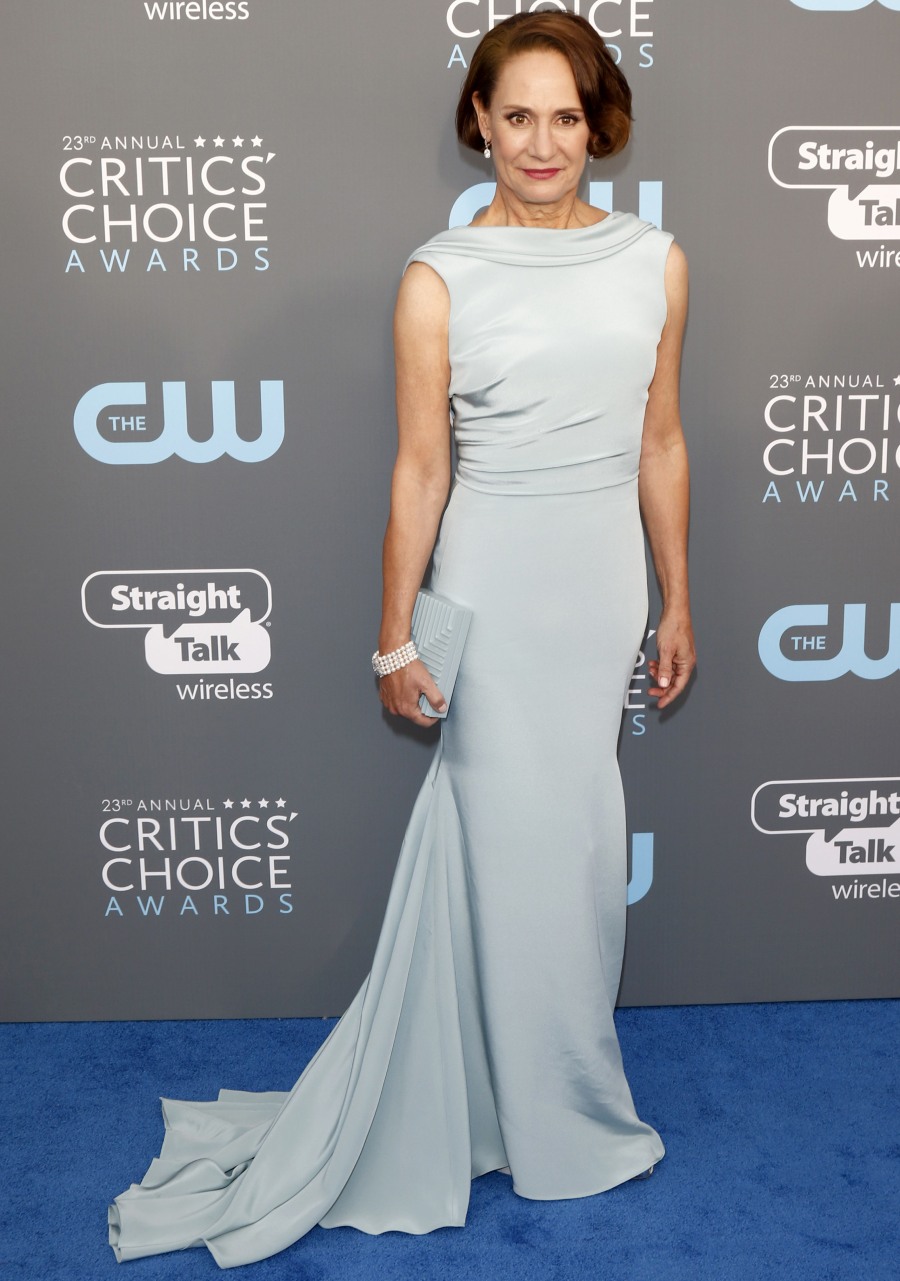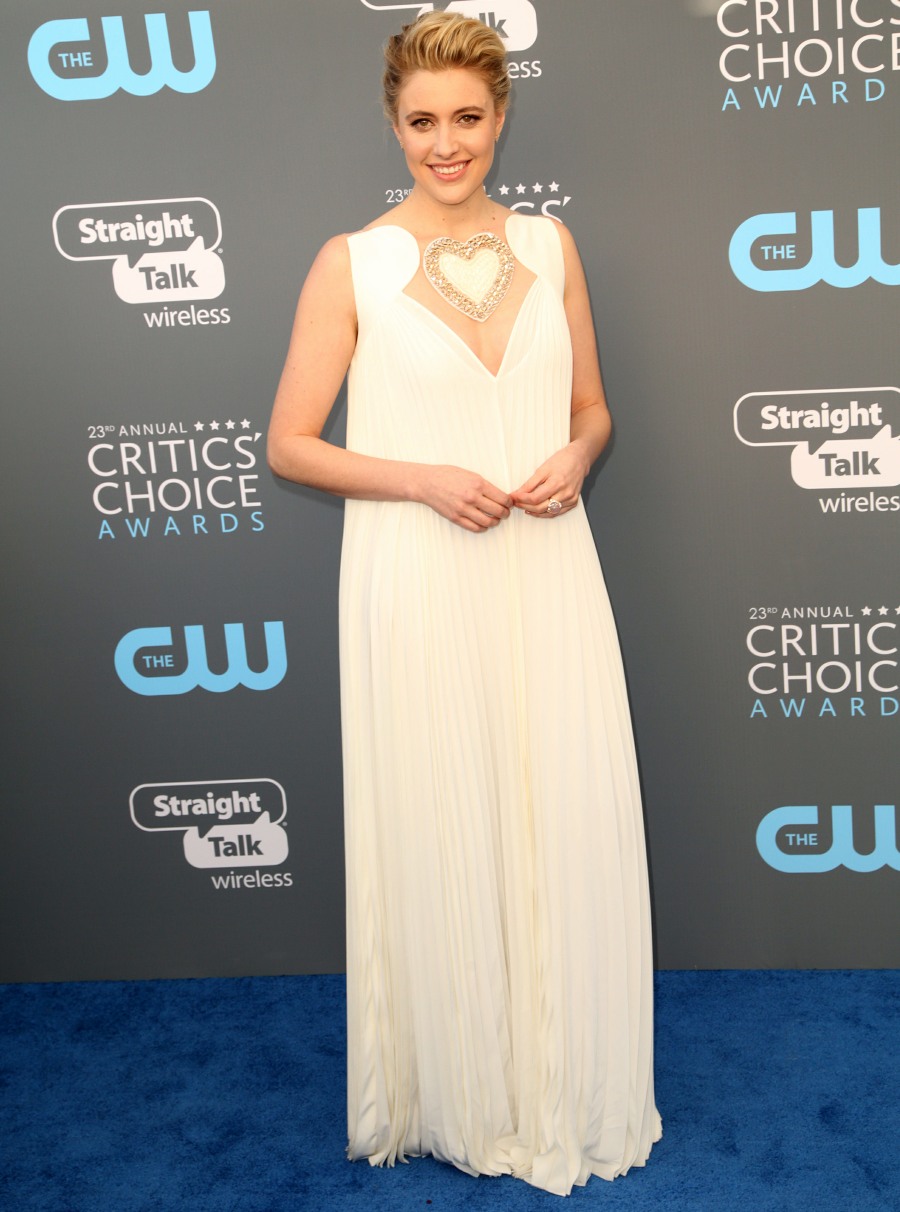 Photos courtesy of WENN.