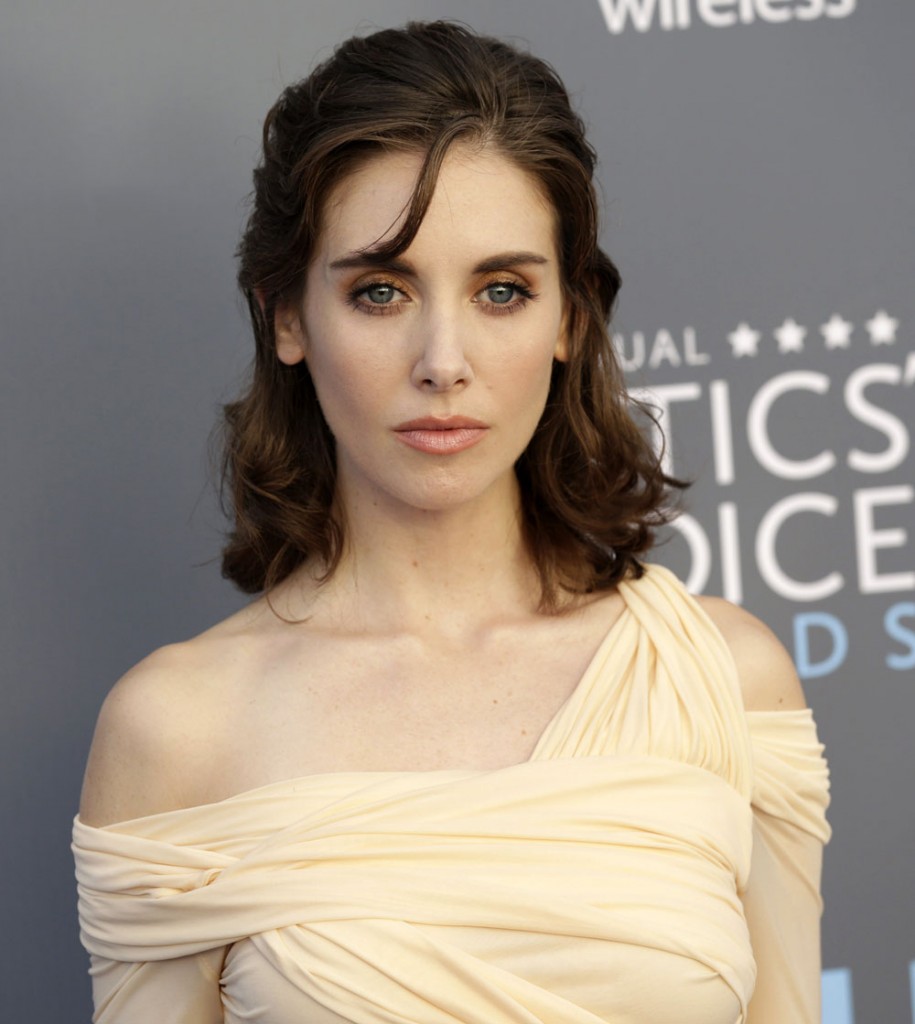 At last night's Critics Choice Awards Alison Brie had on a peach Roberto Cavalli gown that was kind of mesmerizing on camera. I love the draping on the bodice, there's something both sporty and elegant about this, like you could wear the top part to yoga, and that's not shade. It was a great choice and she really worked it on the red carpet too. Plus I absolutely love her hair and makeup. She wore her hair up with soft curls and it's emphasizing her bronze eyes and peach lips. Gorgeous. Look at this dress! (As a side note, I bet she's having a hard time with the fact that her brother-in-law was outed as an abusive predator. I don't mean to assume anything but I would have a hard time in that situation.)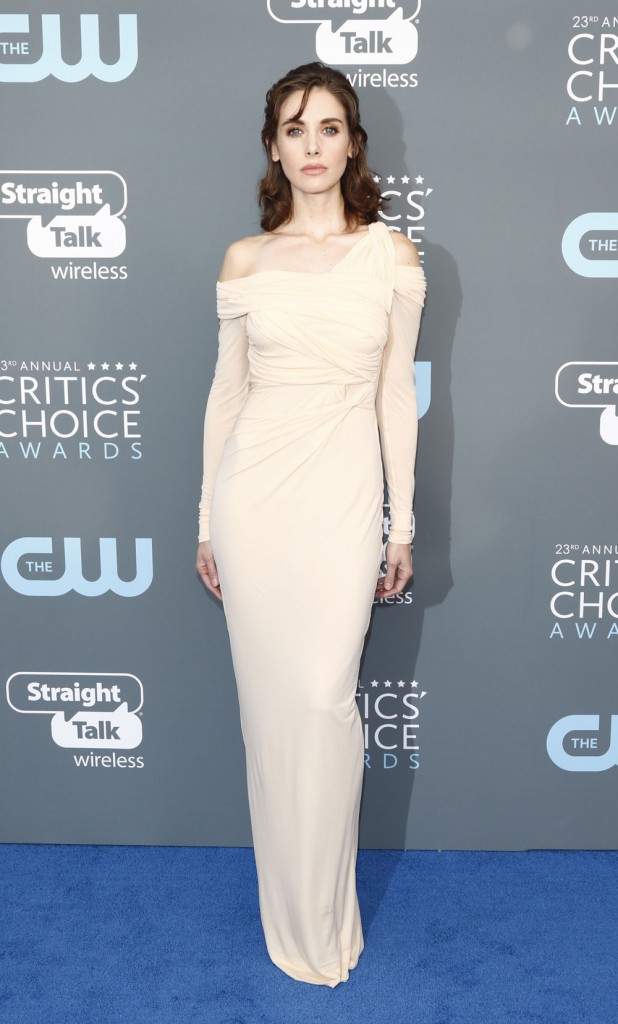 Rachel Brosnahan, who again won Best Actress in a Comedy Series for her work in the The Marvelous Mrs. Maisel, was in Zuhair Murad. (Incidentally I tried to watch that show with my boyfriend and it didn't grab us within the first 15 minutes so we moved on. Maybe I'll give it another chance and watch it alone.) I love the intricate detailing on this gown, but I would like to see it in a bolder color, the blush color washes her out.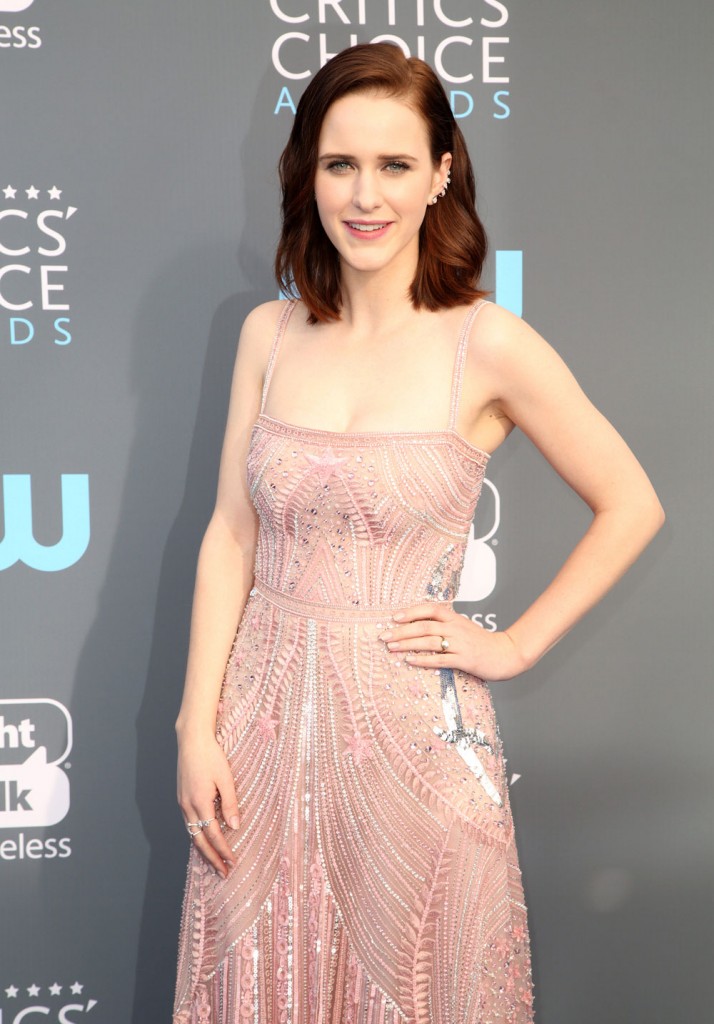 This is Brosnahan's partner, Jason Ralph, he's also an actor and they're so cute together!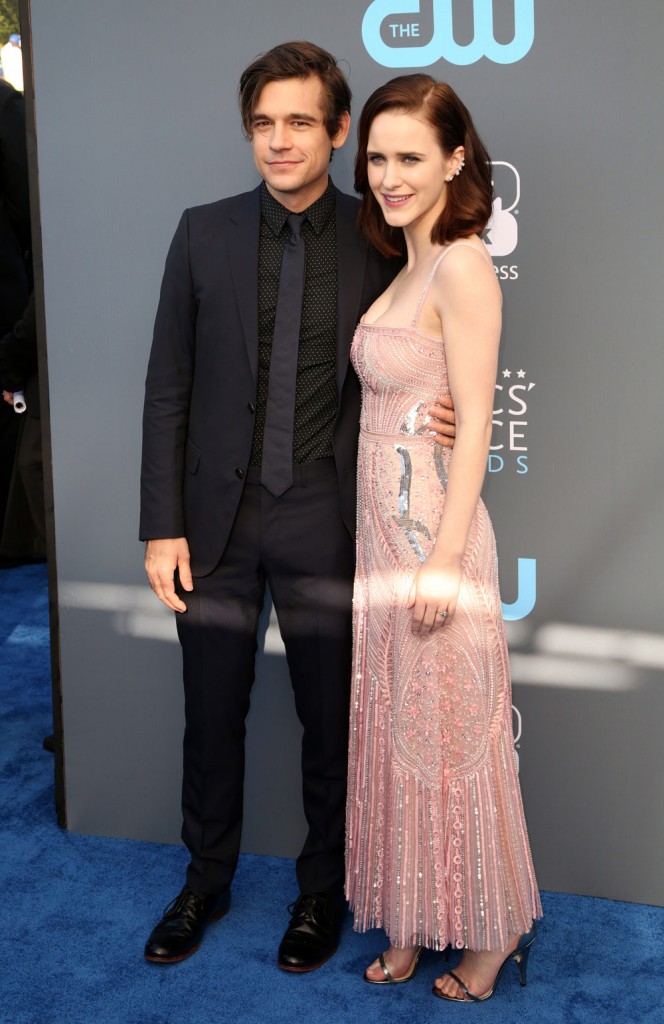 Heidi Klum was in a gown by Georges Hobeika that was both poorly cut and a bad color. Imagine this without those dippy bishop sleeves with the bad shoulder cutouts. It would still be a nothingburger dress, but it wouldn't be as fug. This looks so 70s with her bad styling too.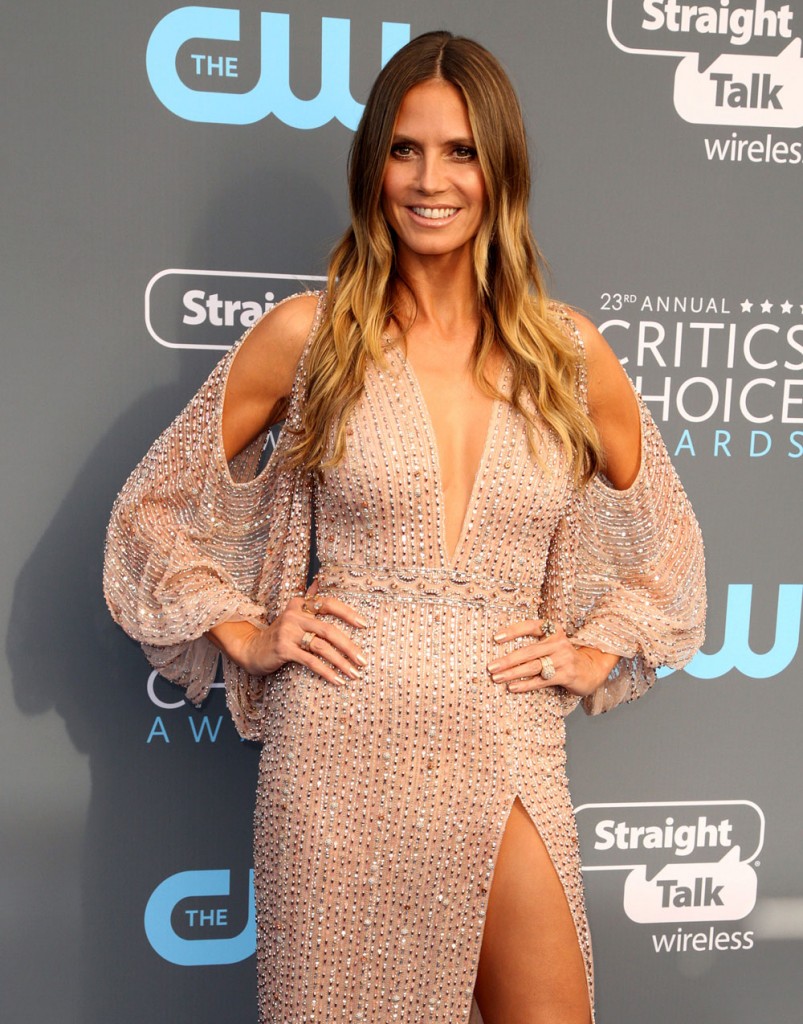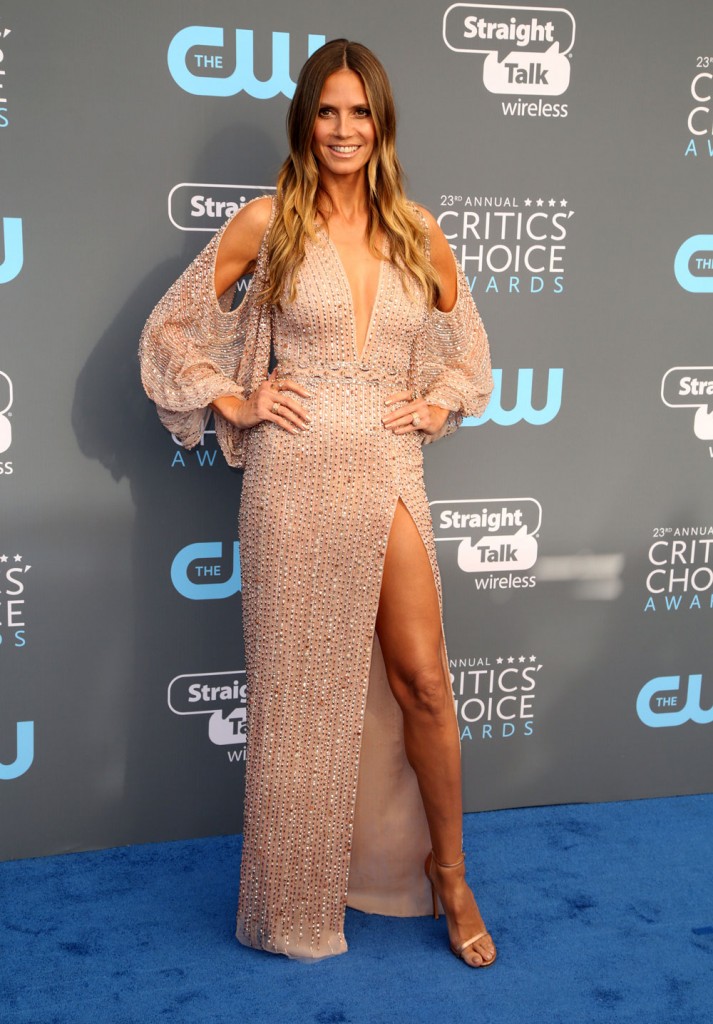 Kaley Cuoco was in this pink J. Mendel with flutter sleeves, a deep v-neck and polka dot sequins in various cluster concentrations separated by wide stripes. This is strange but it's also somewhat pretty, like that color works on her. She also looks so happy and her equestrian fiance is pretty secure in his role as her plus one. I hope they get married and last a long time.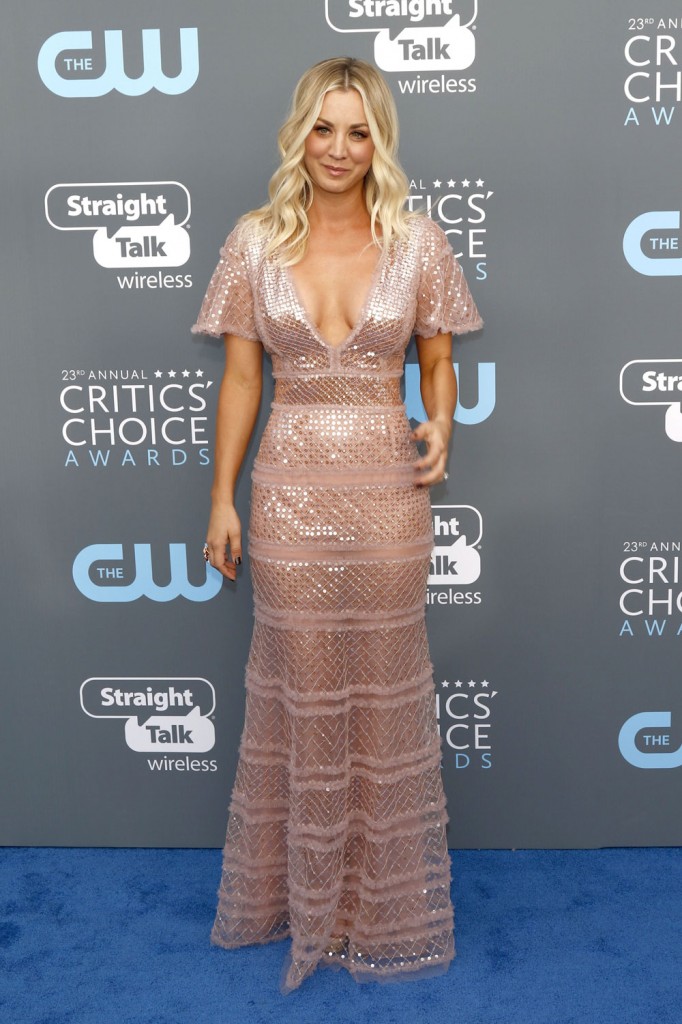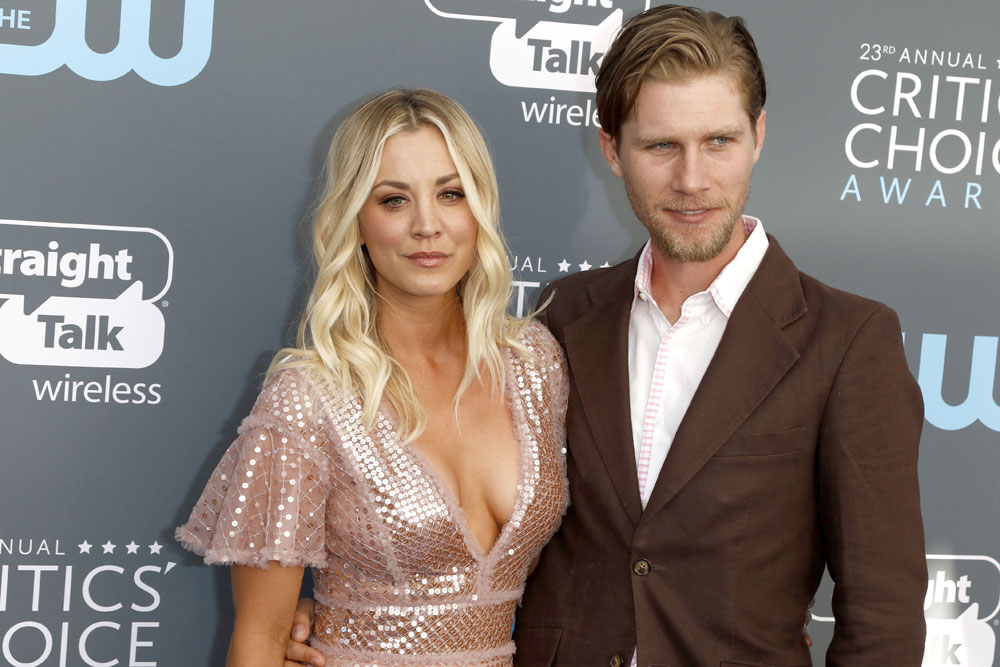 I'm including Octavia Spencer, in this plum Tadashi Shoji, as an example of how to do a bold-colored dress. These peach and nude-toned dresses are hit or miss but a jewel tone usually works. I like how this dress mixes velvet, lace, pleats and stripes and yet still looks so classic. Tadashi Shoji has some incredible dresses.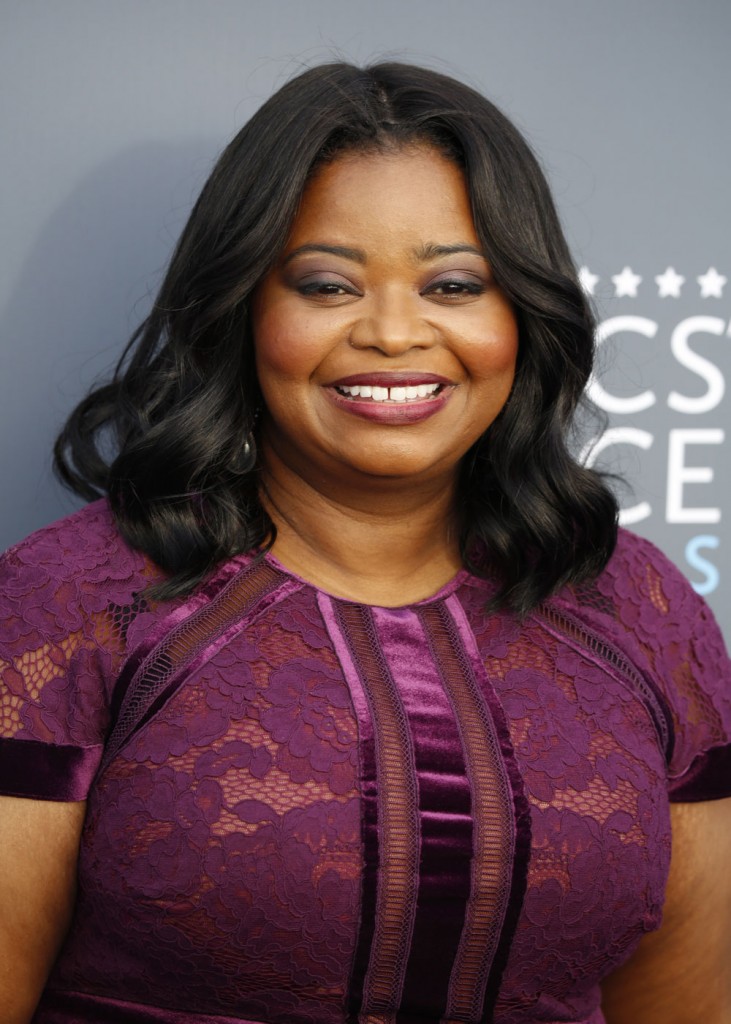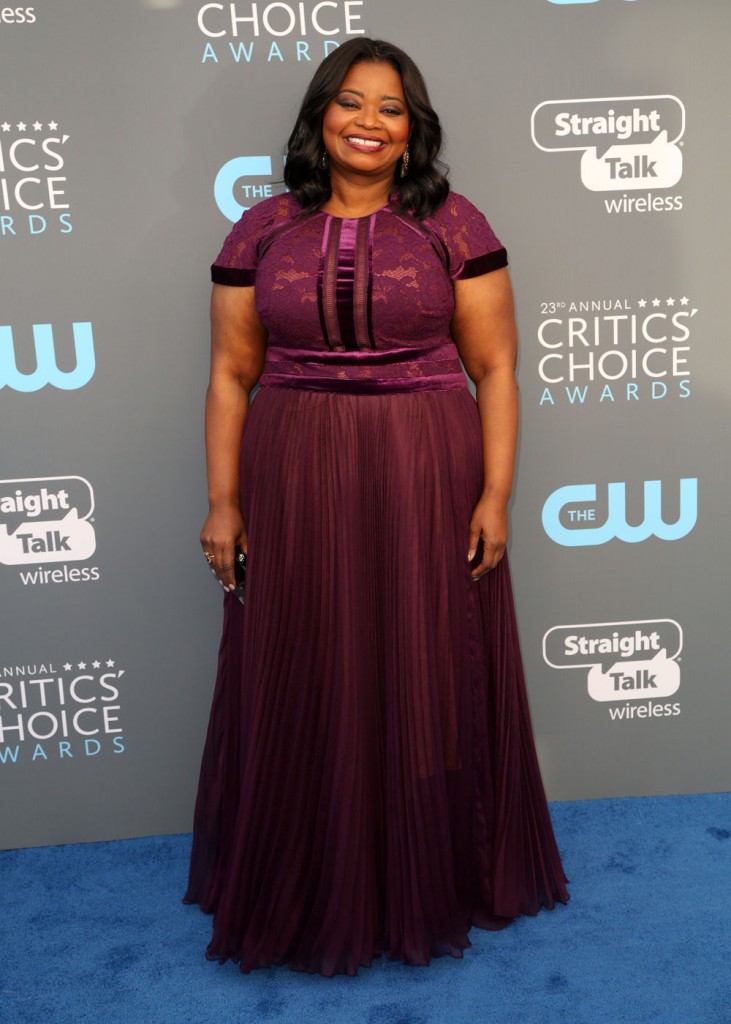 photos credit: WENN.com