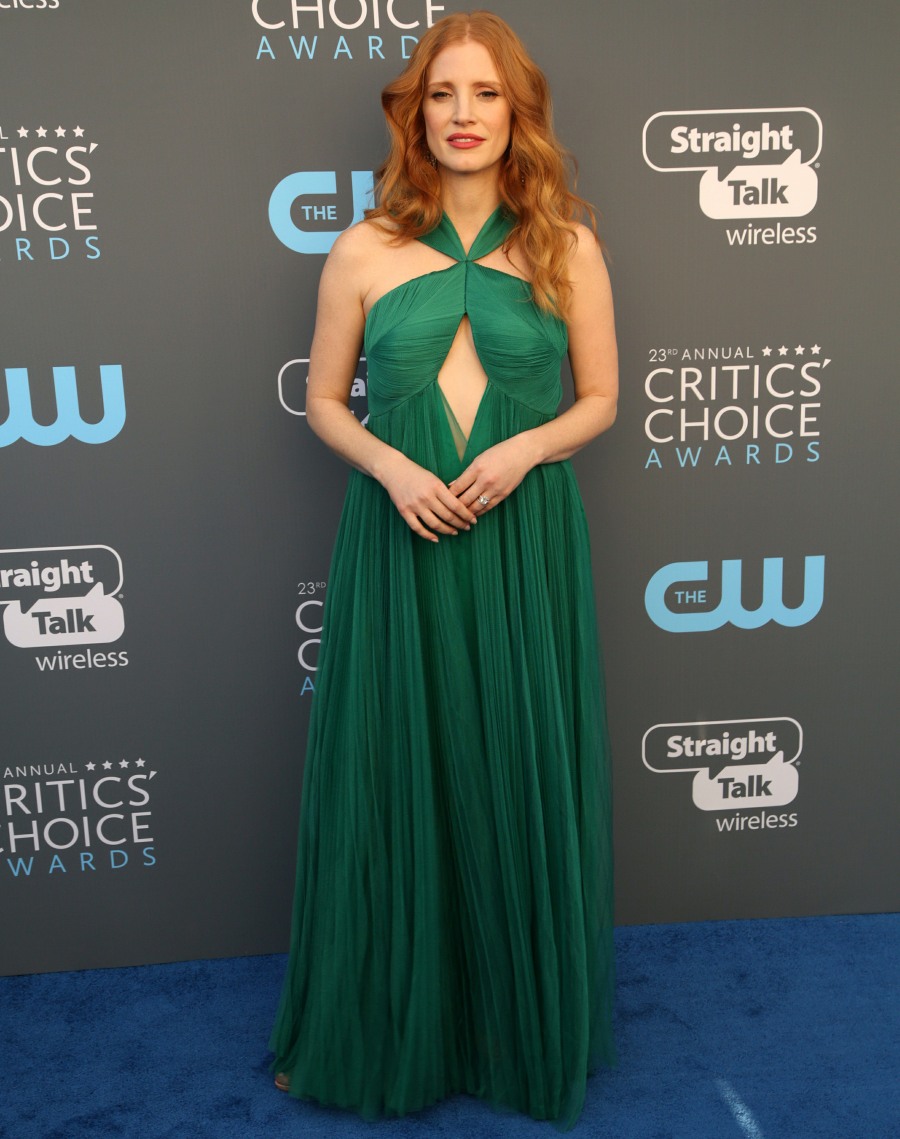 Real question: did Jessica Chastain get new people? She's been looking different/better this awards season. I think she might have gotten some new hair and makeup people and maybe a new stylist. Chastain turned up for the Critics Choice Awards in this Vionnet in a lovely shade of green. I'm not 100% on the dress, but it's pretty and a great color and she styling is good here.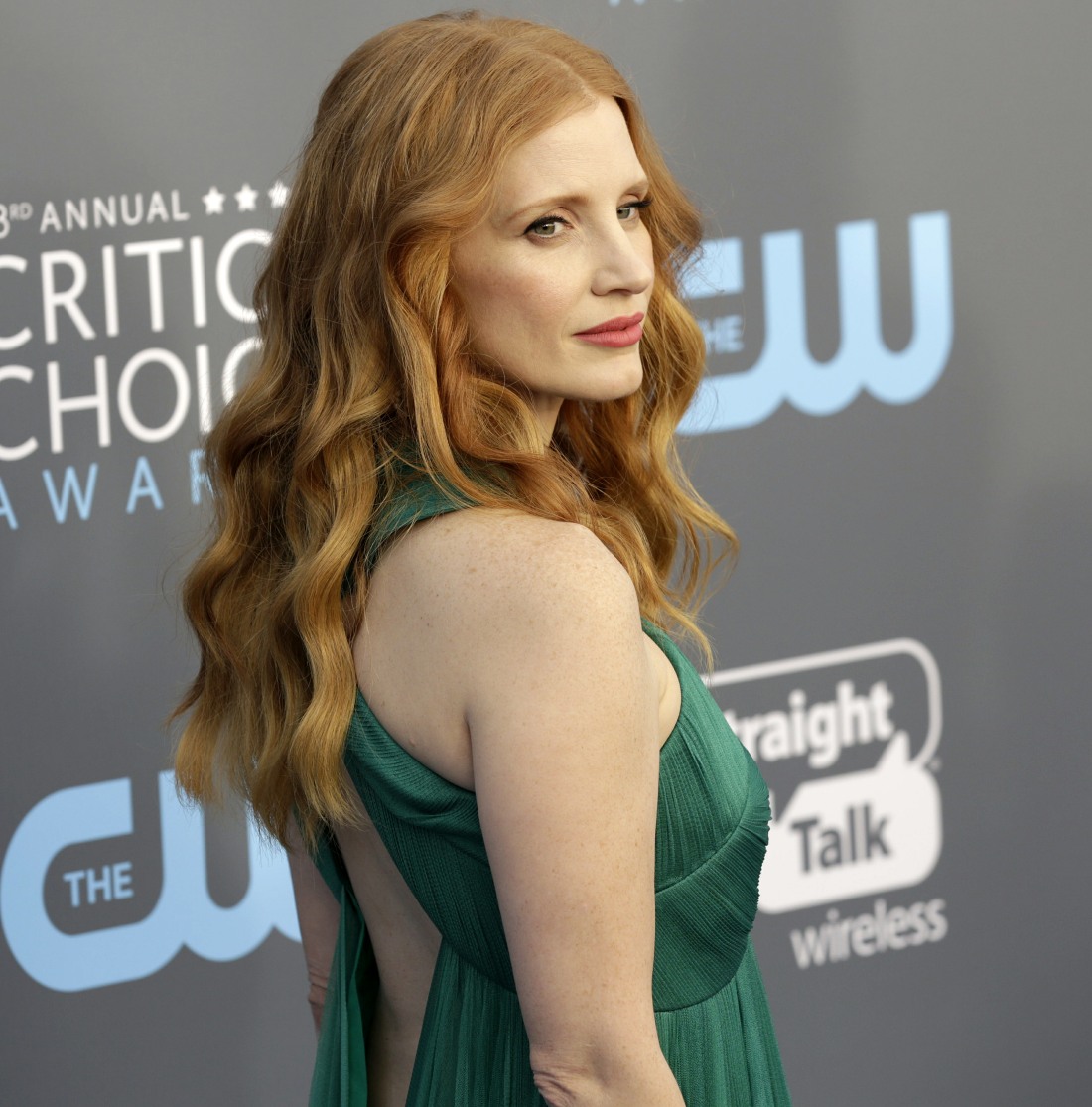 Reese Witherspoon in Prada. I kind of think Reese has gone to these awards shows knowing that she was going to lose to Nicole Kidman and she's dressed accordingly – she looks presentable, pulled-together, but never look-at-me.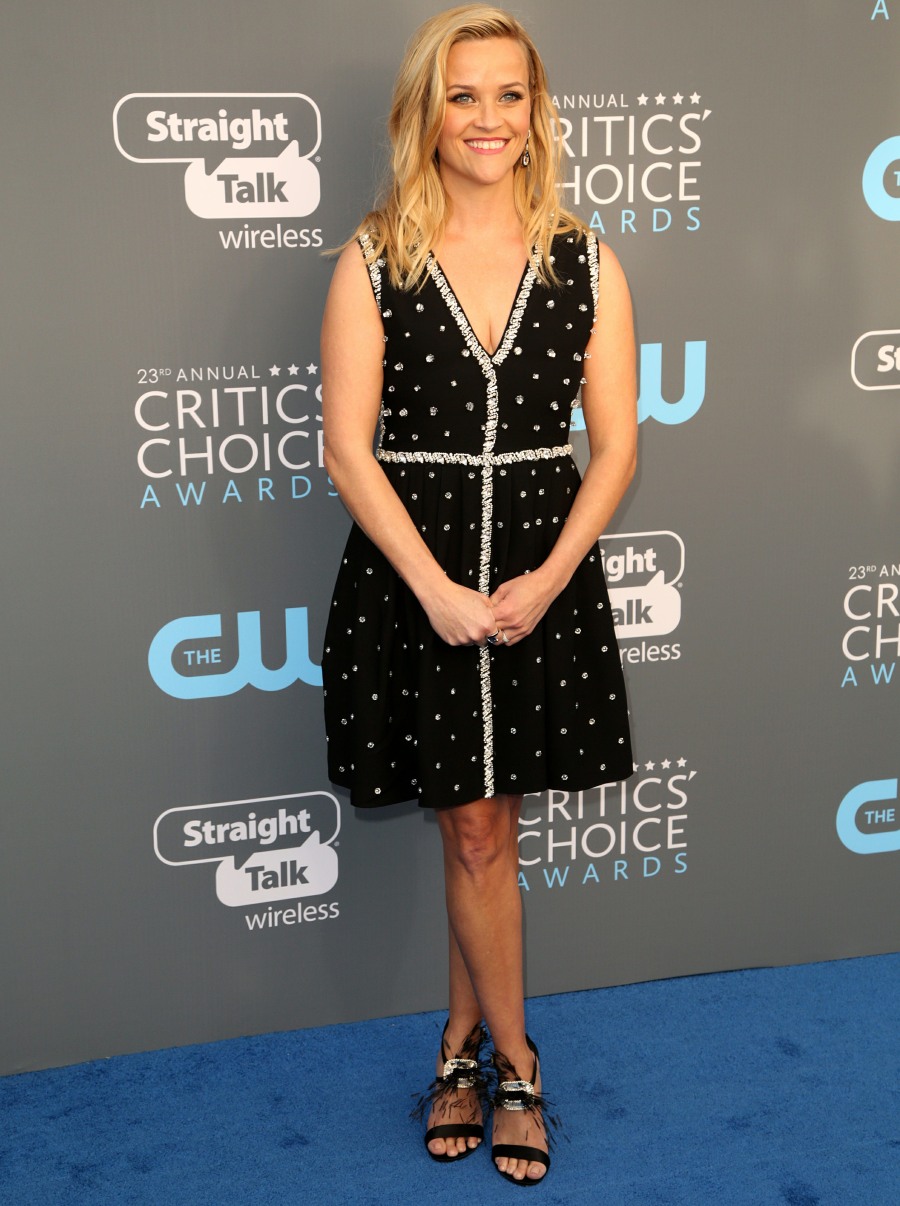 Gal Gadot in Prada… I wonder if I would feel differently about this if I saw it on Lupita? I think I would love it on Lupita. I don't love it on Gal though. Why is that? I don't know. It's like asking, "why does everything look like high-end couture on Cate Blanchett?" Anyway, I think Gal should have gone for different hair here, and that would have made this look so much better.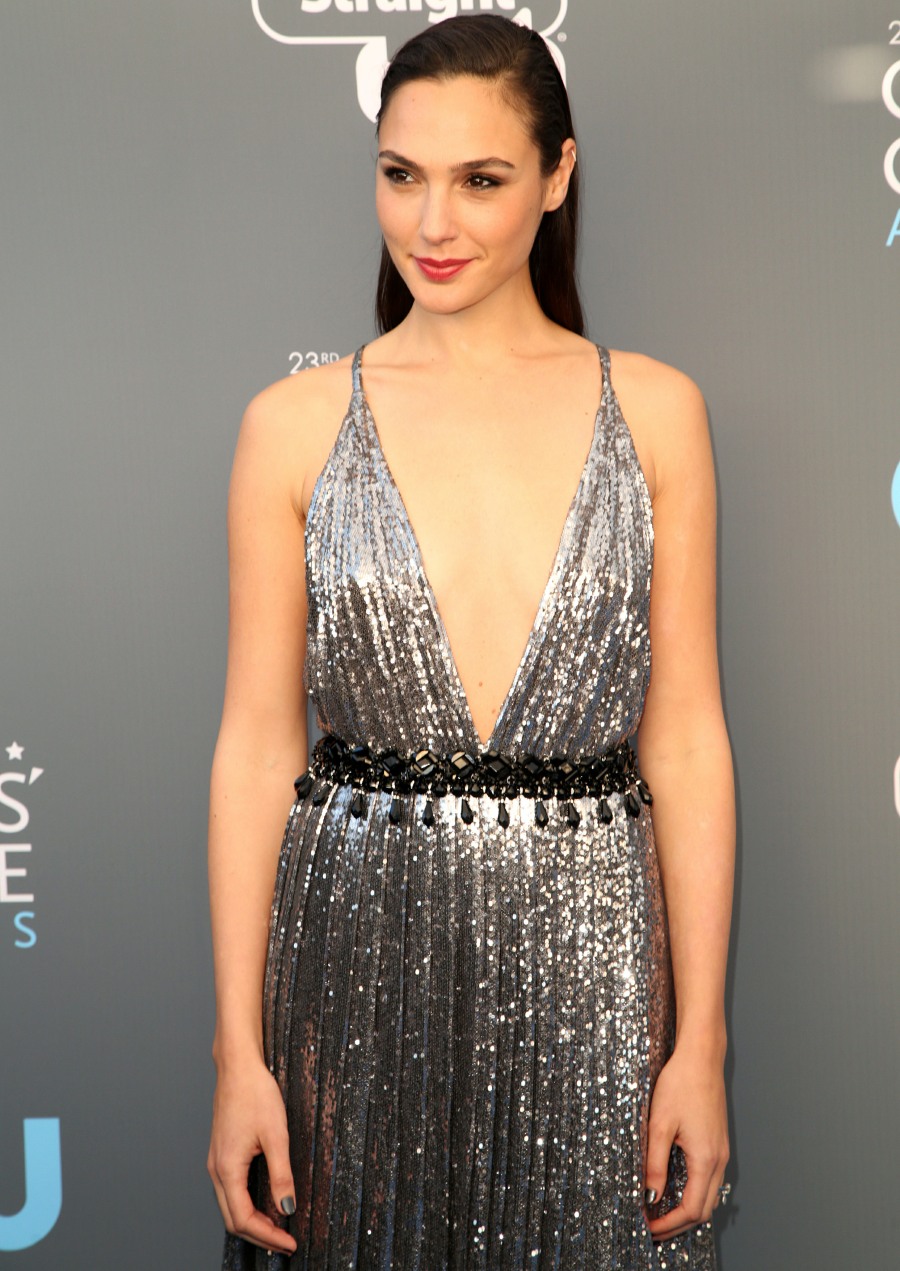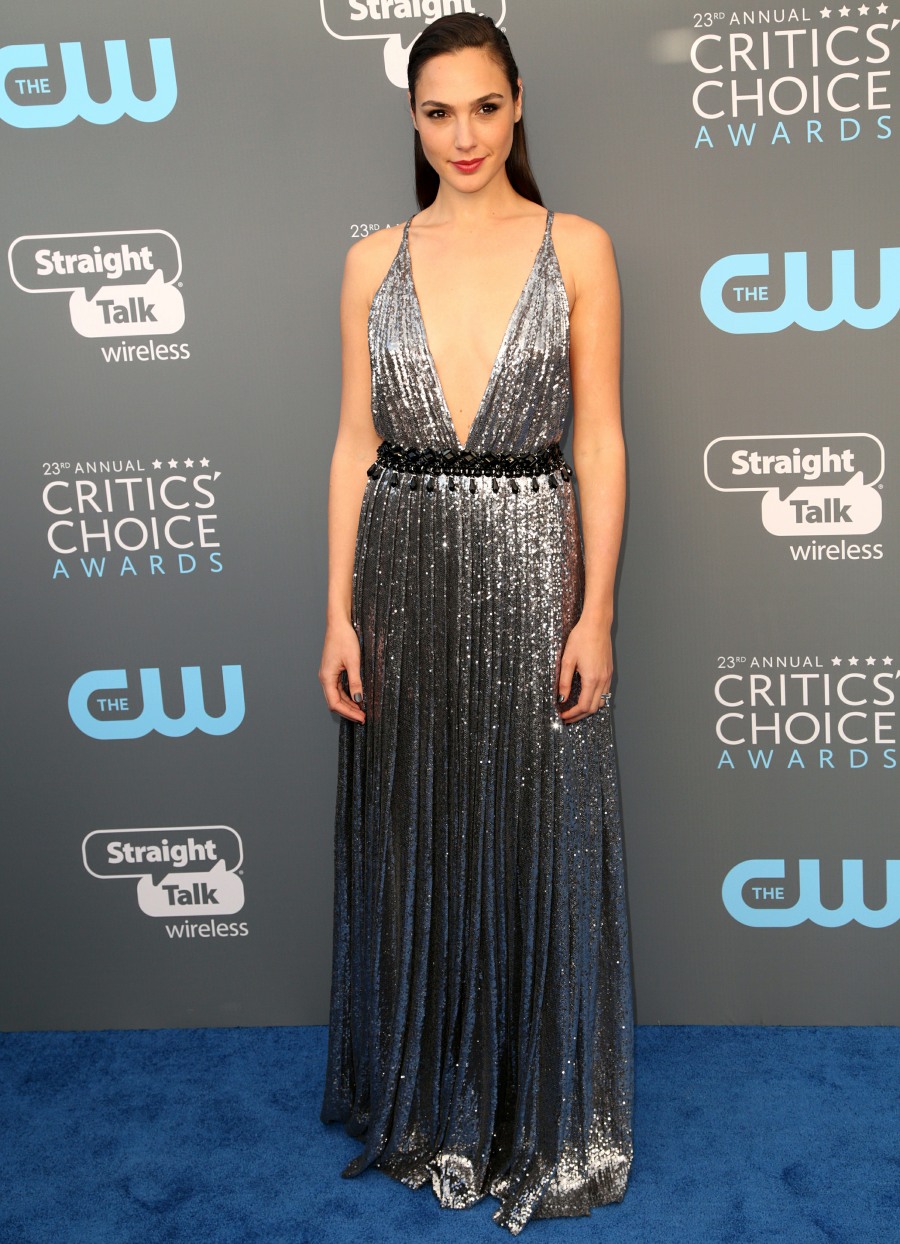 Olivia Munn sucked as host of the Critics Choice Awards, but as she said during the show, at least she wasn't TJ Miller (who hosted the show last year). In Olivia's defense, I think the Critics Choice Awards is just sort of un-hostable, you know? It's such a budget, shambolic affair, it's like you're captain of the Titanic. Anyway, Olivia changed clothes about a million times during the show, but she wore this Prada on the carpet. It's fine. I dislike it, but it's fine.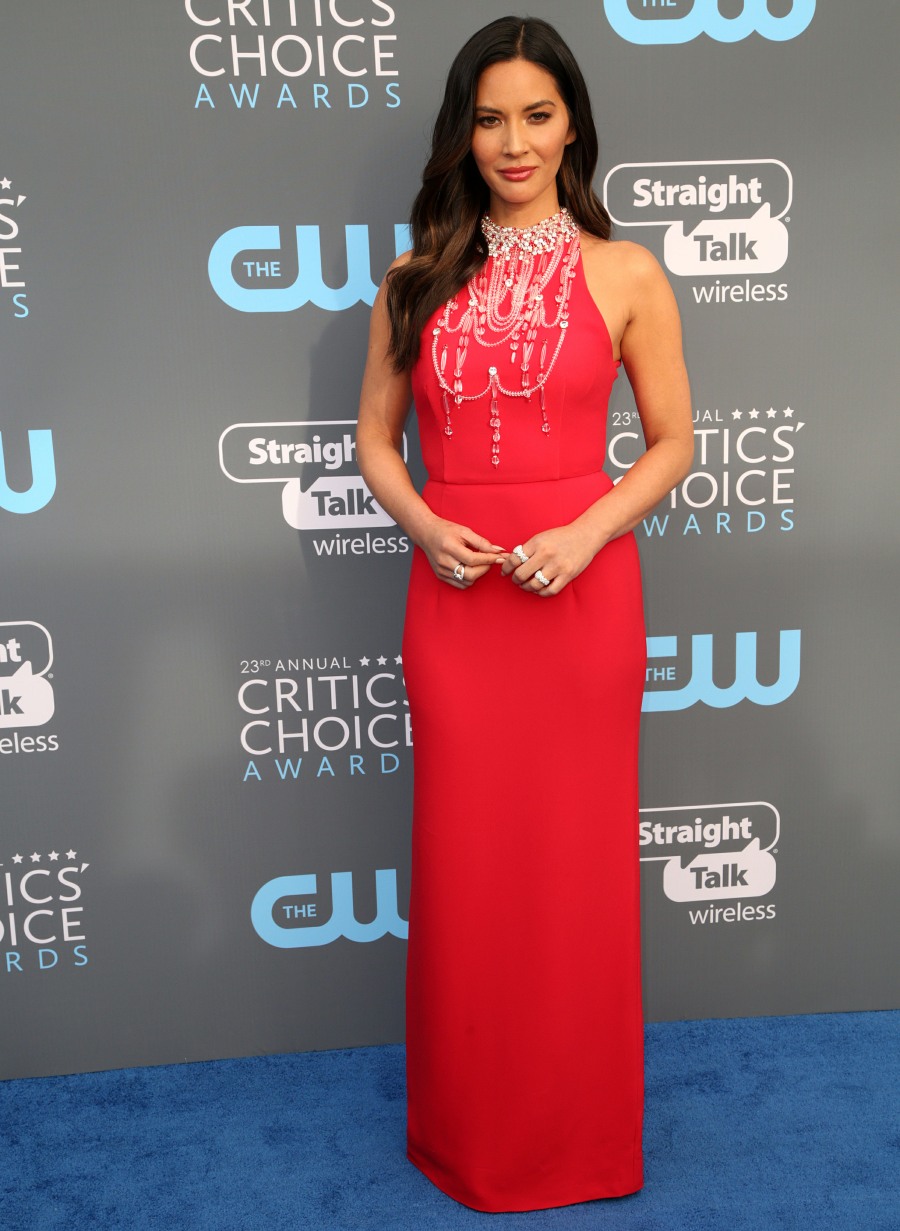 Photos courtesy of WENN.