Personally, I don't think Reputation is Taylor Swift's best album. I know Tay likes to say that her albums should be viewed as a whole, not just a collection of singles. While I had issues with 1989 lyrically, there was so much joy and playfulness in that album as a whole – it was part of her rebranding, obviously, but 1989 was cohesive and the message was "joy/girl squad/bad blood/don't need terrible ex-boyfriends." The message, on the whole, for Reputation is supposed to be that Handsome Joe Alwyn is The One, that he's the forever-muse, that she is in love and content and haters are gonna hate but she's owning her sh-t. Except she's not. Throughout the album, there are all of these ridiculous snipes at Kim Kardashian and Kanye West, like she's trying to convince everyone that she's above it all because she's The Snake Queen but she can't help but whine, repeatedly, about how Kim dropped the receipts on her snake ass.
When you realize that Reputation is actually, on the whole, about Kim and Kanye and not Joe, it becomes a different beast altogether. Plus, there's the realization that most of the love songs actually started out as songs about other people, namely Tom Hiddleston and Calvin Harris, and they were rewritten to "fit" the narrative she's selling about Handsome Joe. Basically, Snake Emoji is trying to do too many things at once, trying to sell too many different narratives, and some of those narratives are contradictory but we're not supposed to notice.
Anyway, Taylor Swift released the music video for "End Game," which she probably intends to be the big love-song smash of the year, and we're supposed to believe this is about Handsome Joe. I didn't like the song that much before, and quite honestly, the video made me like the song more for some reason. But OMG… throughout the video, I just felt like Taylor was actually trying to BE Kim Kardashian. Is that just me? There seem to be several visual references to Kim and the Kardashians and maybe Kanye too. Here's the video:
Much like Kendrick Lamar's drop-by on "Bad Blood," I have to wonder what the f–k Future was thinking. I'm sure Future was like "hey, maybe this will widen my fanbase." But no. Taylor is using Future as a prop to look cool and like she's not a Nazi. I also LOVE when she tries to dance. It makes my heart sing. I am also uncoordinated and I would look like that if I tried to do a sexy, cool dance.
On the whole though… this is maybe the best video to come out of Reputation?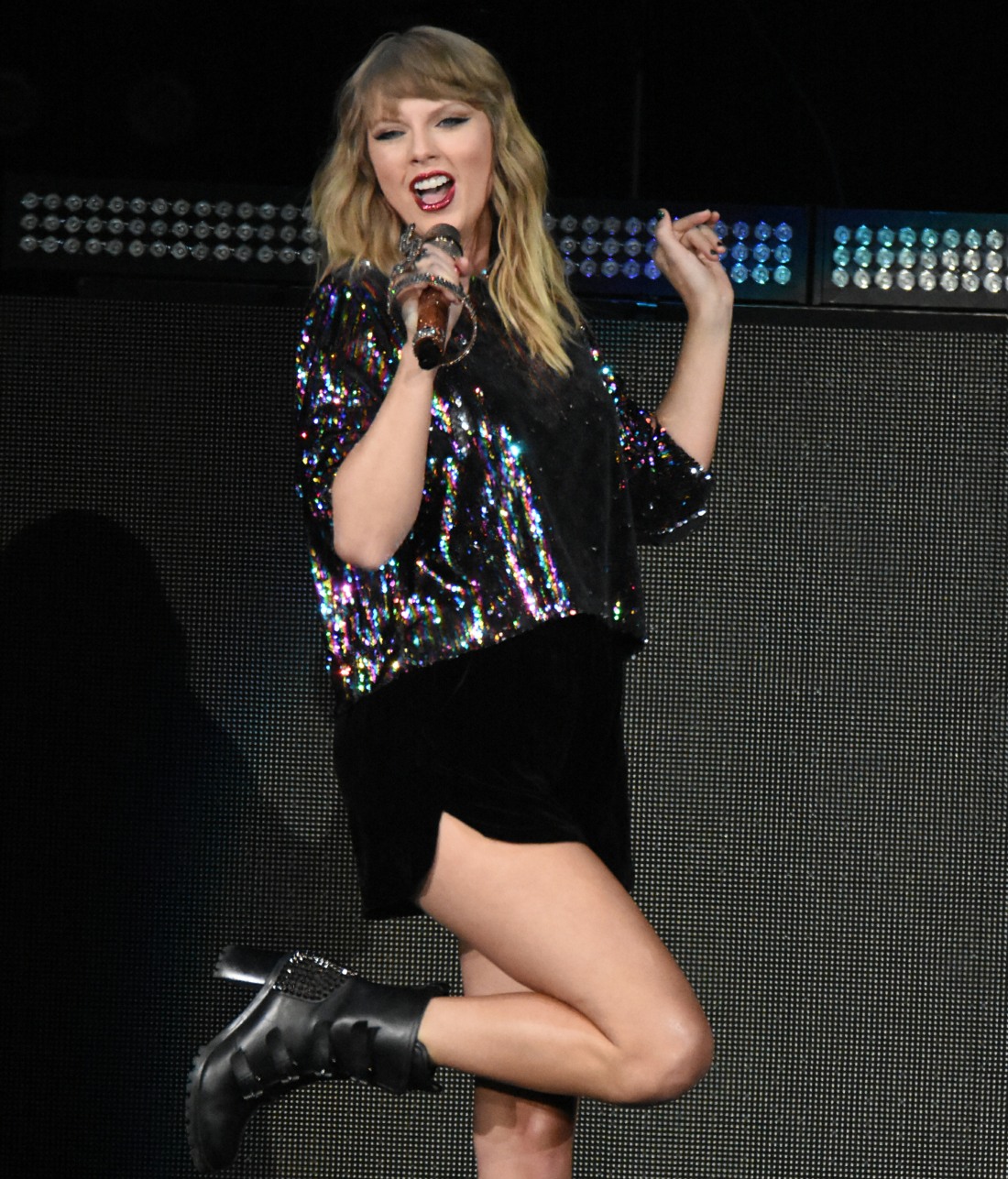 Photos courtesy of Instagram, WENN.