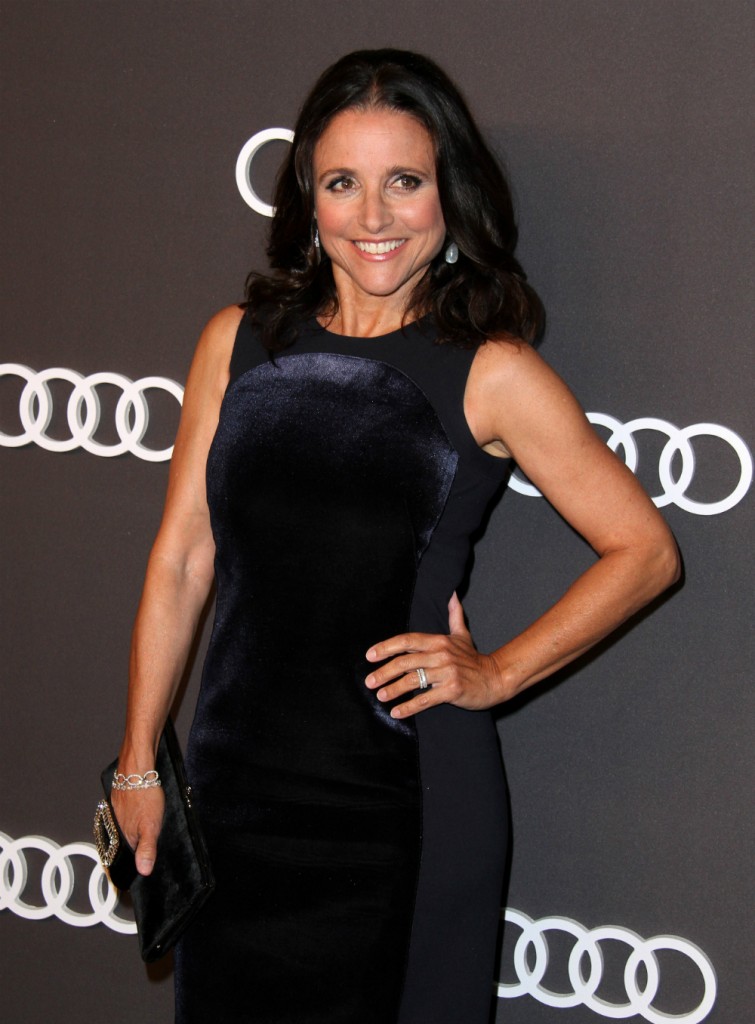 As we know, Julia Louis-Dreyfus was diagnosed with breast cancer last fall. Because Julia is awesome, she used the opportunity to appeal for healthcare for all and has continued to do so on her social media. Julia is not only a good advocate and an engaging actress, she's also a mother to two boys in their 20s. When she first announced her diagnosis, he son Henry, 25, posted this very sweet note to Twitter:
I couldn't be more thankful for the outpouring of support for my mom yesterday. Here's a picture of us taken last year. Love to you all. pic.twitter.com/Kd2QrE4Qb4

— Henry Hall (@henryhallmusic) September 29, 2017
In addition to the love from her family, Julia is beloved by her costars (honestly, I have never heard a bad word about her or her husband, Brad Hall). To boost Julia's spirits as she went through chemotherapy, Julia's VEEP co-stars began recording fun little videos to psyche her up. Tony Hale (Gary) and Timothy Simons (Jonah) kicked things off in October of them miming to Katy Perry's Roar:
How lucky am I that these bozos have my back? What a moving inspiration to my day. Thanks to @MrTonyHale & @timothycsimons & @katyperry pic.twitter.com/kjFxOnxI0I

— Julia Louis-Dreyfus (@OfficialJLD) October 20, 2017
In November, Sam Richardson (Richard) and Matt Walsh (Mike) posted this vid of them trying to find a non-controversial quote and giving it up to sing Survivor's Eye of the Tiger instead:
2 of my darling Bozos (love them so much) psyche me up for 3rd chemo today. And guess what? It worked! I'm psyched AF. @SamRichardson @mrmattwalsh pic.twitter.com/OuwR5hvHlf

— Julia Louis-Dreyfus (@OfficialJLD) November 9, 2017
Side-note: The Mister, who is a Johnny-come-lately to VEEP, agrees with me on Sam's Richard being the favorite character in the show.
VEEP and New Adventures of Old Christine writer Jen Crittenden and producer Gaby Allan posted this for Julia:
.@veepHBO In solidarity to bust cancer's ass. @JenCrittenden @Gaballgreen pic.twitter.com/QiA1j5MRfQ

— Julia Louis-Dreyfus (@OfficialJLD) November 30, 2017
Anna Chlumsky (Amy), Clea DuVall (Marjorie) and Gary Cole (Kent) filmed their reworking of Queen's We Are the Champions in December:
More inspiration from my Veeple.#Veep @cleaduvall @AnnaChlumsky @VeepHBO pic.twitter.com/h0skeDKE6y

— Julia Louis-Dreyfus (@OfficialJLD) December 21, 2017
For her last round of chemo, both her sons Charlie and Henry posted clips of them lip-syncing to Michael Jackson's Beat It:
In addition to her personal battle, Julia dealt with both the Thomas Fire and the subsequent flooding. Although it sounds like her home and family were spared, like so many others her heart broke for those who suffered.
The day after her final round of chemo was Julia's 57th birthday, which it looked like she celebrated in style. *Warning* you will want cake for breakfast when you see this:
Happy belated birthday, Julia. We wish you all the best in beating this terrible disease completely. And, as always, F*** cancer.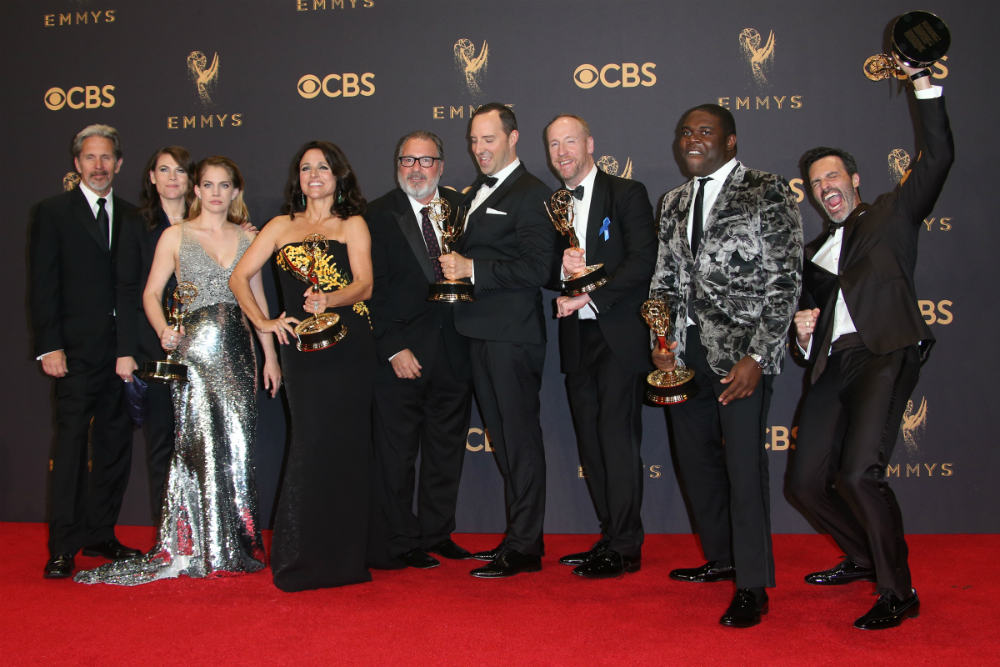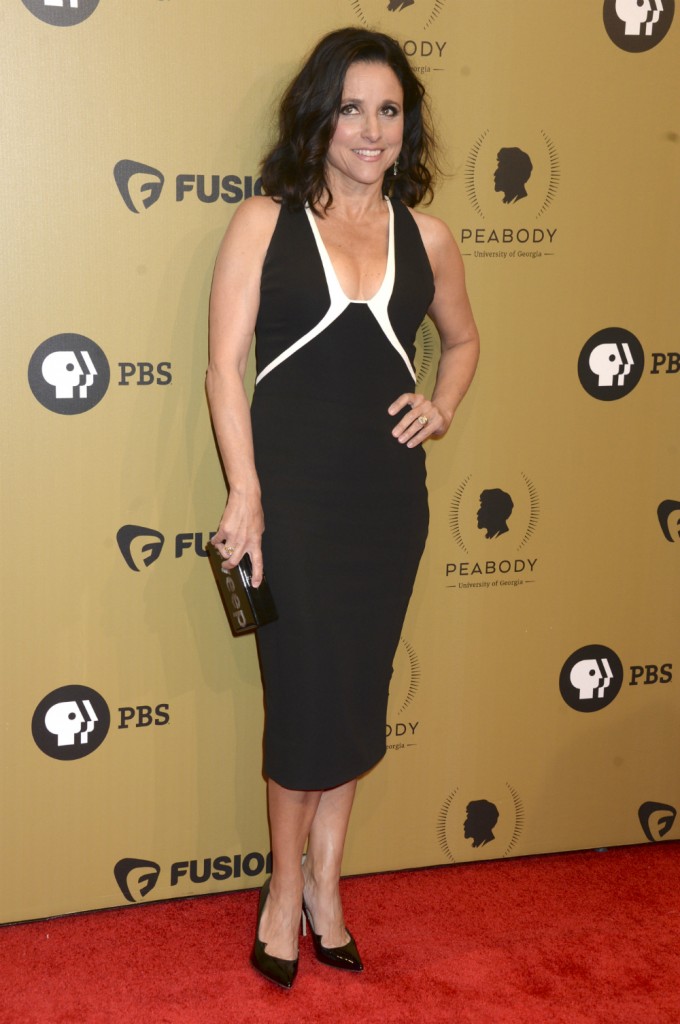 Photo credit: WENN Photos, Twitter and Instagram