Aaron Rodgers and Danica Patrick's First Public Photo Together Fuels Dating Rumors https://t.co/rVj6T7UHWq

— TMZ (@TMZ) January 14, 2018
Rumors about Green Bay Packers quarterback Aaron Rodgers and NASCAR champ Danica Patrick started heating up around the holidays. The first reports were that Danica was spotted with Rodgers at his favorite restaurant in Green Bay following Christmas. According to Terez Owens, they were all over each other. I don't doubt they were at the restaurant but the overt PDA goes a little against Rodgers' MO. Whatever began in December is still going in the New Year because the two were spotting dining in Scottsdale just this past weekend, only this time the pair apparently did not show any PDA for the duration of their meal.
Aaron Rodgers and Danica Patrick seem to be rounding out the first lap of their rumored romance — 'cause now they're dining together out in the open … as seen here.

The Packers QB and NASCAR driver were spotted grabbing a bite Saturday night at The Mission Mexican restaurant in Scottsdale, Arizona, accompanied by a small group of people.

Eyewitnesses tell TMZ Aaron and Danica sat next to each other, but didn't show off any kind of PDA while there. We're also told other patrons recognized them, but left them alone.
So are they a thing? *shrugs* Sure, they probably are. I'm not going to invest in the longevity of their pairing, though. I think they are well matched but the timing isn't great. Danica just broke up with her boyfriend of five years, fellow racer Ricky Stenhouse, Jr. And I do mean just – their breakup was announced December 18. She's also retiring from racing full time. I think Danica is in a transitional phase and she's probably unwinding as she figures out what next. Aaron has been casually dating since splitting from Olivia Munn last April but nothing serious yet. He also suffered a broken collar bone that kept him out seven regular season games. He came back to play against the Panthers but his season ended when he was placed on injured reserve after that game. Even though he's still putting numbers on the board, there's a question about how much longer he can play .
Although this is only the second known date, people are already wondering if Danica will get to meet his estranged family. Aaron's brothers Luke and Jordan posted family Christmas pictures with Aaron noticeably absent. (Not absent was Jordan's fiancée, JoJo Fletcher – color me shocked they've lasted this long!) I still say the rift between Aaron and his family was about much more than Olivia Munn and that she simply became a scapegoat for his family and the media. So whereas I don't think Danica will be dining at Chez Rodgers anytime soon, supposedly Aaron has met her folks already. I'm assuming that was a matter of convenience and not an indication this relationship has legs. Whatever is going on with these two, I hope they are having fun and not listening to any of the odds makers. The next year is going to be one of change for both, I imagine that where their focus will be.
Update – So it's press official! After avoiding the question last week, Danica's spokesperson has just confirmed she is, in fact, dating Aaron. Congrats.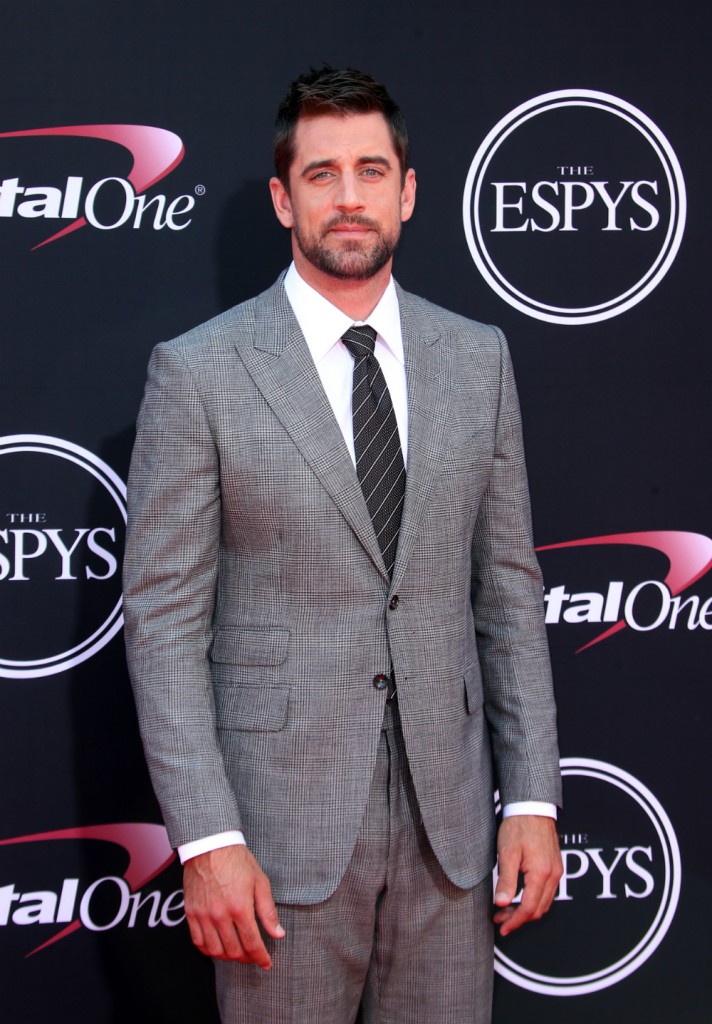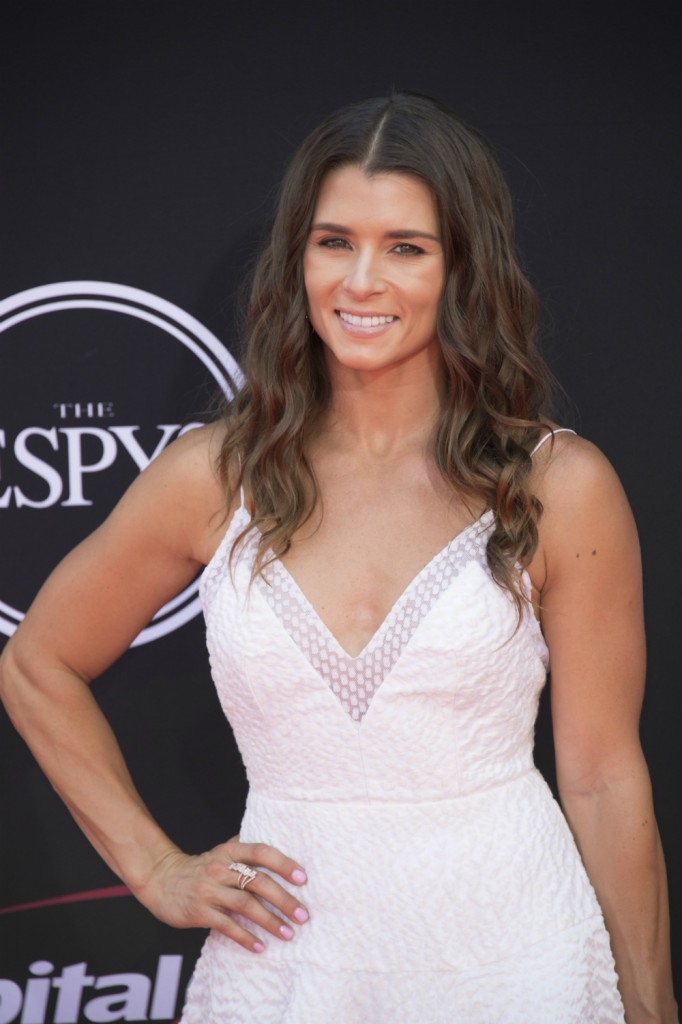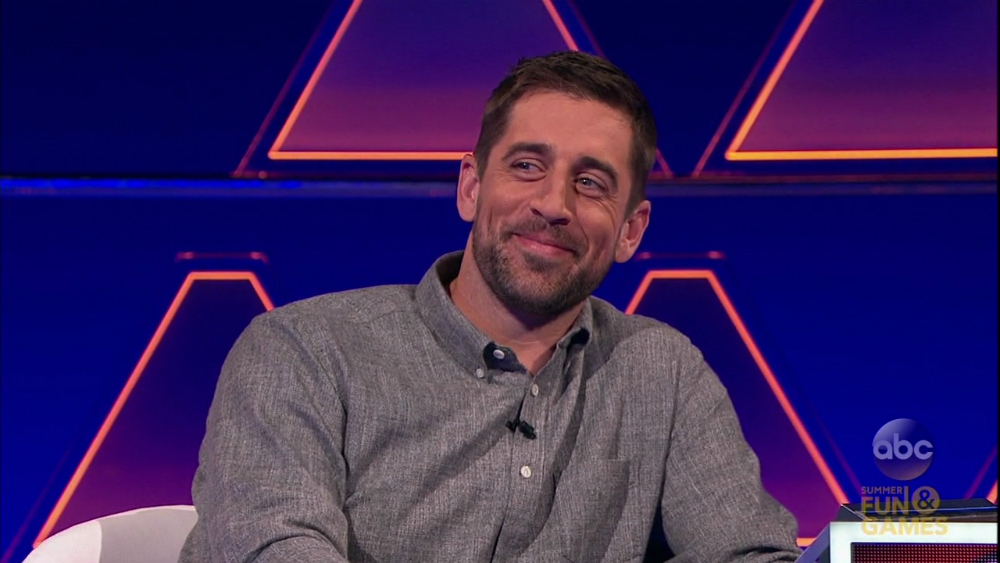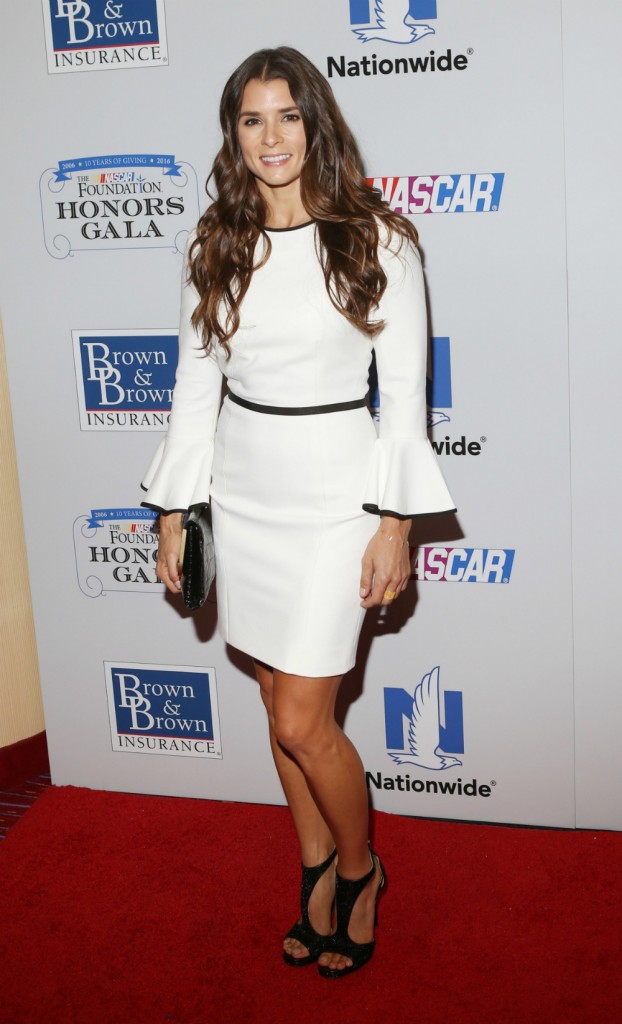 Photo credit: WENN Photos and Twitter