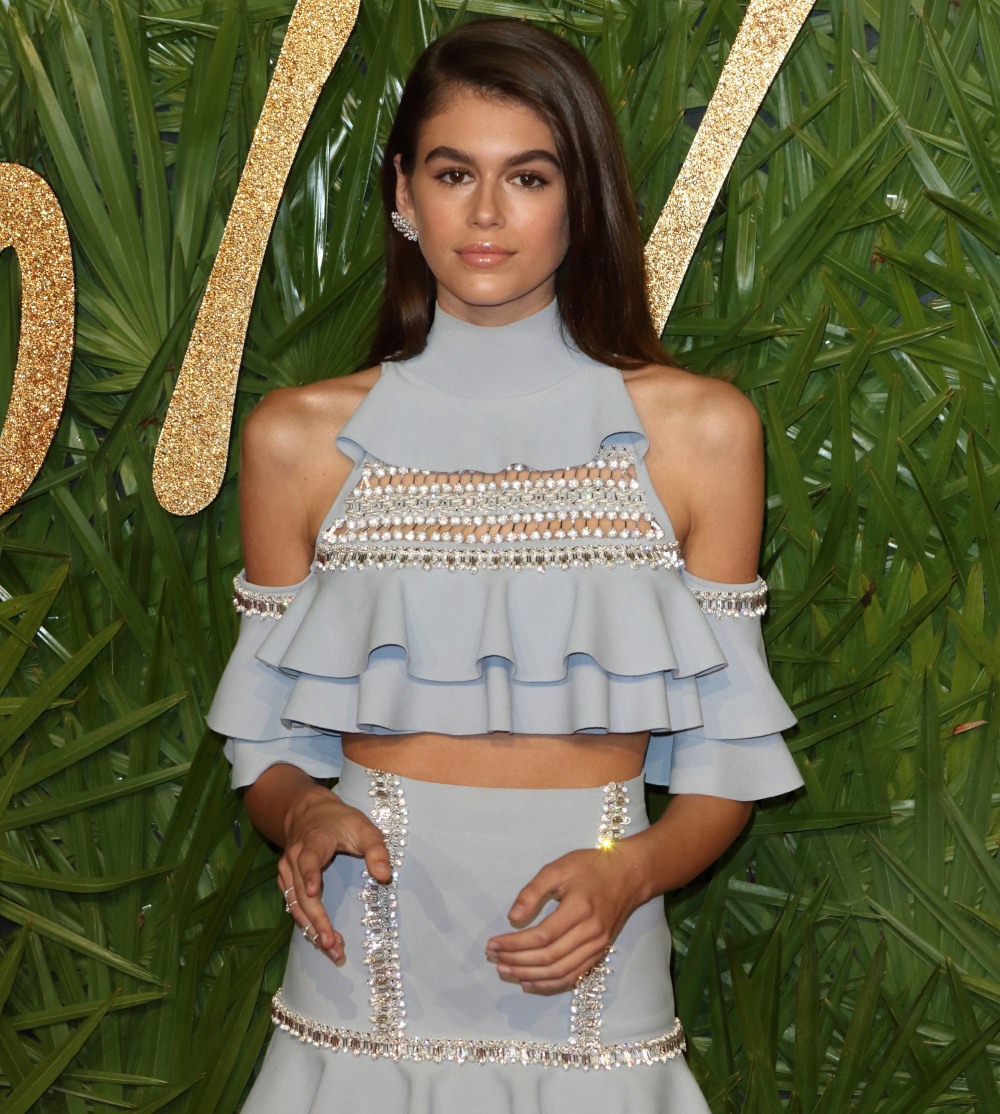 "Capsule collections" are the way forward for many fashion houses looking to cash in on mass-market models and Millennials. Major designers have done "capsule collections" for Target and other mass retail stories, and many designers have done collaborations with younger models or celebrities, looking for synergy and appeal to a new generation. One of the first examples to come to mind was Gigi Hadid's capsule collection with Tommy Hilfiger, which I believe sold well and worked on the whole because it was on-brand for Gigi and Gigi was on-brand with Hilfiger. So… what do you make of this? Kaia Gerber, who is 16 years old (but looks about 12) is doing a "capsule collection" with… Karl Lagerfeld. IS THIS ON BRAND?
To state the obvious, Kaia Gerber is not your normal 16-year-old. Even for the spawn of supermodel Cindy Crawford, the Malibu native has had an incredible first year in the fashion industry, making her runway debut for Raf Simons at the Calvin Klein show, followed by turns on the catwalk for Prada, Versace and Moschino. Last October, she landed the coveted opportunity to open for Chanel.

Now, Gerber is getting her hands dirty with design, too, working with Karl Lagerfeld on a capsule collection of apparel and accessories which will hit Karl Lagerfeld stores and select wholesalers in September. (We mean, even Gigi Hadid waited until she was the ripe old age of 20 to begin her design collaboration with Tommy Hilfiger.)

According to WWD, the capsule will fuse Lagerfeld's Parisian chic aesthetic with Gerber's West Coast-cool vibe, and include jewelry, footwear, sunglasses and more, in addition to the ready-to-wear offering.

"We have been working intensely over the last months with Kaia in L.A. and at our studio in Paris," Karl Lagerfeld CEO Pier Paolo Righi told the magazine. "It was exciting to see her clear vision, passion and engagement, and the collection will definitely inspire many young women."
I just feel like… et tu, Karl? Granted, there were already signs that Karl isn't above some gauche stunts to prove his relevancy. He made a Chanel-branded fake Walmart into a Paris runway show. He's hired Cara Delevingne and Kendall Jenner to walk Chanel runways, for the love of God. He's fine with nepotism hires, and if this was a story about him hiring Kaia for the runway, I wouldn't have a huge problem with it (except for the fact that she, again, looks 12 years old). But he's hiring a 16-year-old to "design" a collection of sh-t that will just be gaudy and overworked. All to appeal to the youths/Millennials. Meanwhile, I'm sure Karl's true customer base is mostly women aged 35 to 65, and this move feels like it's alienating that base.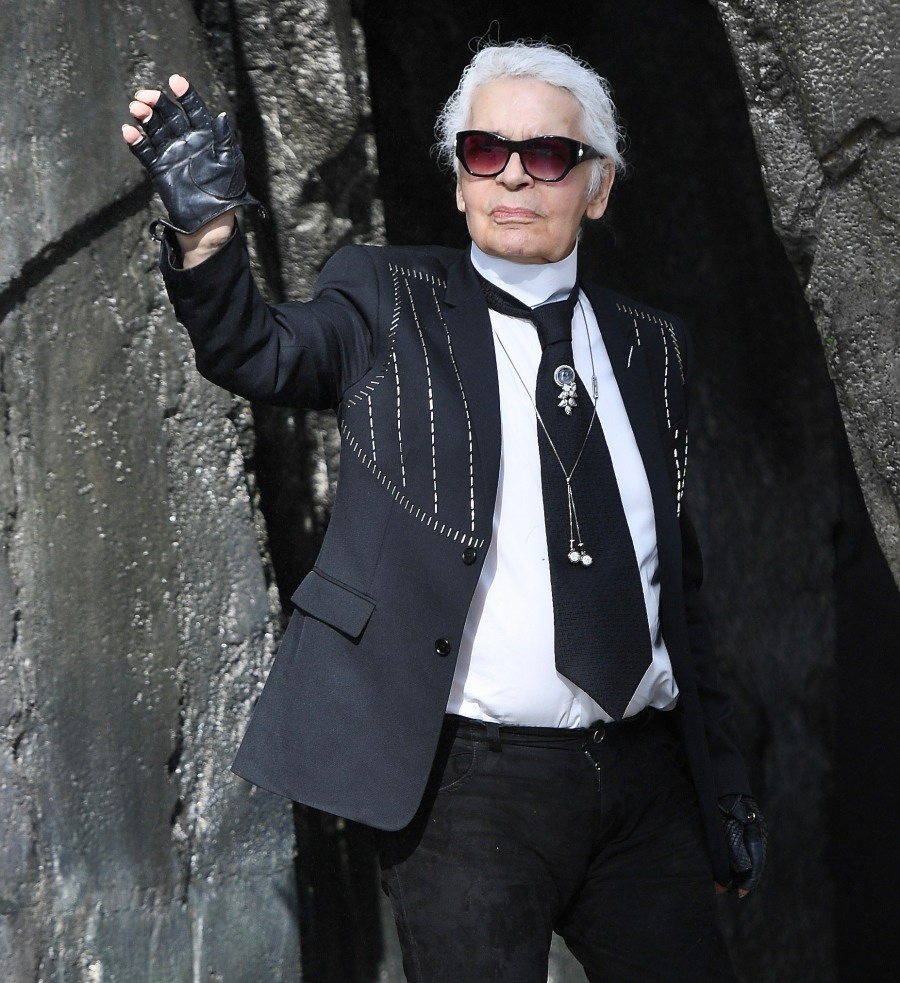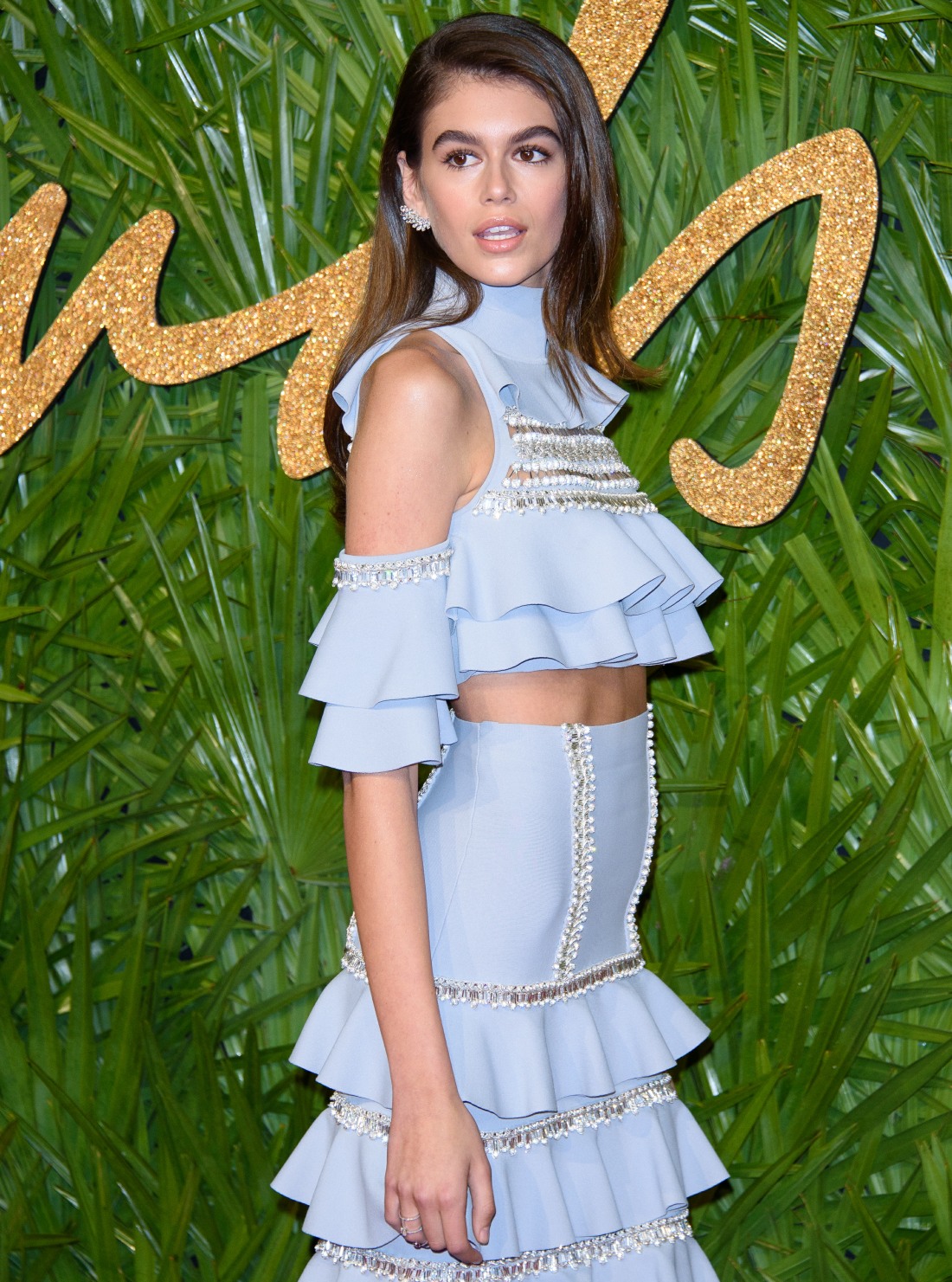 Photos courtesy of WENN.