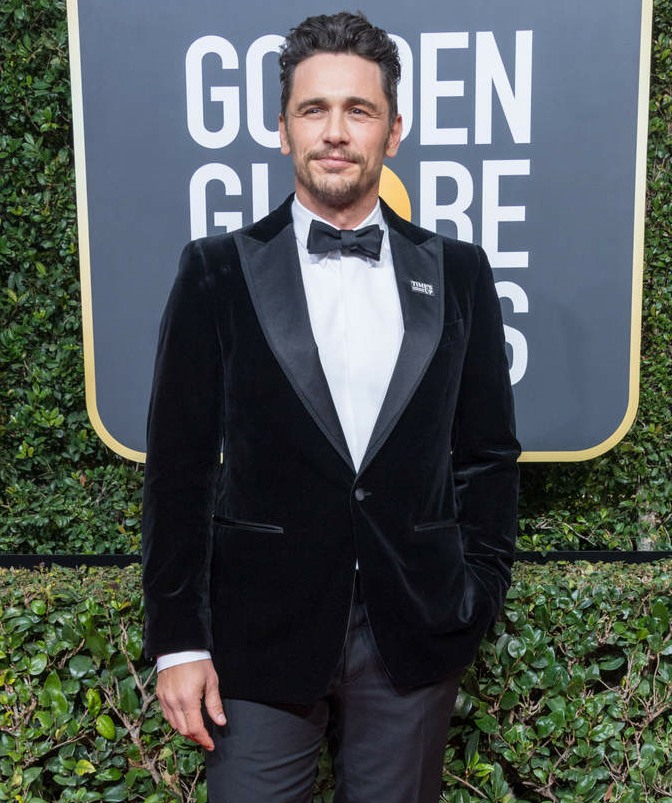 A week ago, the LA Times published their exposé on James Franco and his history of being a shady, sketchy, exploitative and sexually harassing douchebag. The more that I think about it and read insidery media pieces about the LAT piece, the more I believe that the LA Times published the story before they really wanted to. Like, I think it's completely possible that the LA Times' journalists were working on an exposé of Franco before the Golden Globes, and then all of that sh-t went down at the Globes – with Ally Sheedy's tweets, and other victims' tweets – and so the LAT went with what they had as quickly as they could get it out. What I'm saying is that it would not surprise me at all if the LAT or another paper did a more in-depth exposé at some point in the near future.
In the meantime, voting has closed on the Oscar-nomination part of the Academy's voting. Many fear that Franco was exposed too late (ew) and that he's going to end up with an Oscar nomination. He already skipped the Critics Choice Awards – will he skip the SAGs this Sunday? He's nominated for Best Actor. According to People Magazine, he wants to go to the SAGs. And he's trying to make calls behind-the-scenes to make sure that no one is going to expose him even further.
James Franco is digging into his past in the wake of allegations of sexually inappropriate behavior.

"James has been reaching out to former girlfriends for the past month asking about his behavior," a source tells PEOPLE. "He's known this was coming and was trying to get ahead of the story."

Following news of the allegations, Franco, 39, took a step back from the spotlight — even skipping the Critics Choice Awards last week where he won the Best Actor honor for his role in The Disaster Artist. But despite being a no-show, Franco is still set to attend the Screen Actors Guild Awards this weekend, where he is nominated for Best Actor.

"There is no reason to believe that he won't be there," says a source close to Franco.

In an article published in the Los Angeles Times on Jan. 11, five women accused the actor of abusing his power as an acting teacher and mentor in a sexually exploitative manner. In it, two students claimed the actor would often become angry on set when they would refuse to film topless while another former acting student at the film school Franco founded said he once removed safety guards while filming an oral sex scene on the set of the 2015 film The Long Home. Additionally, actress Violet Paley recounted her previous social media claims that Franco exposed himself and tried to pressure her into oral sex. Though she said they had a consensual relationship, Paley said: "that time wasn't consensual." She also alleged that he told her friend to meet him in a hotel when the friend was 17.
"James has been reaching out to former girlfriends for the past month asking about his behavior." Yeah, I'll bet. I wonder how those calls will go. "Look, if People Magazine or The Hollywood Reporter calls you, what will you say? Oh, I don't remember it that way. Hey, can I buy you a new car?" That's exactly what's happening. As for Franco cautiously planning on attending the SAGs… I hope the Time's Up Lady Mafia hiss at him and throw things at him.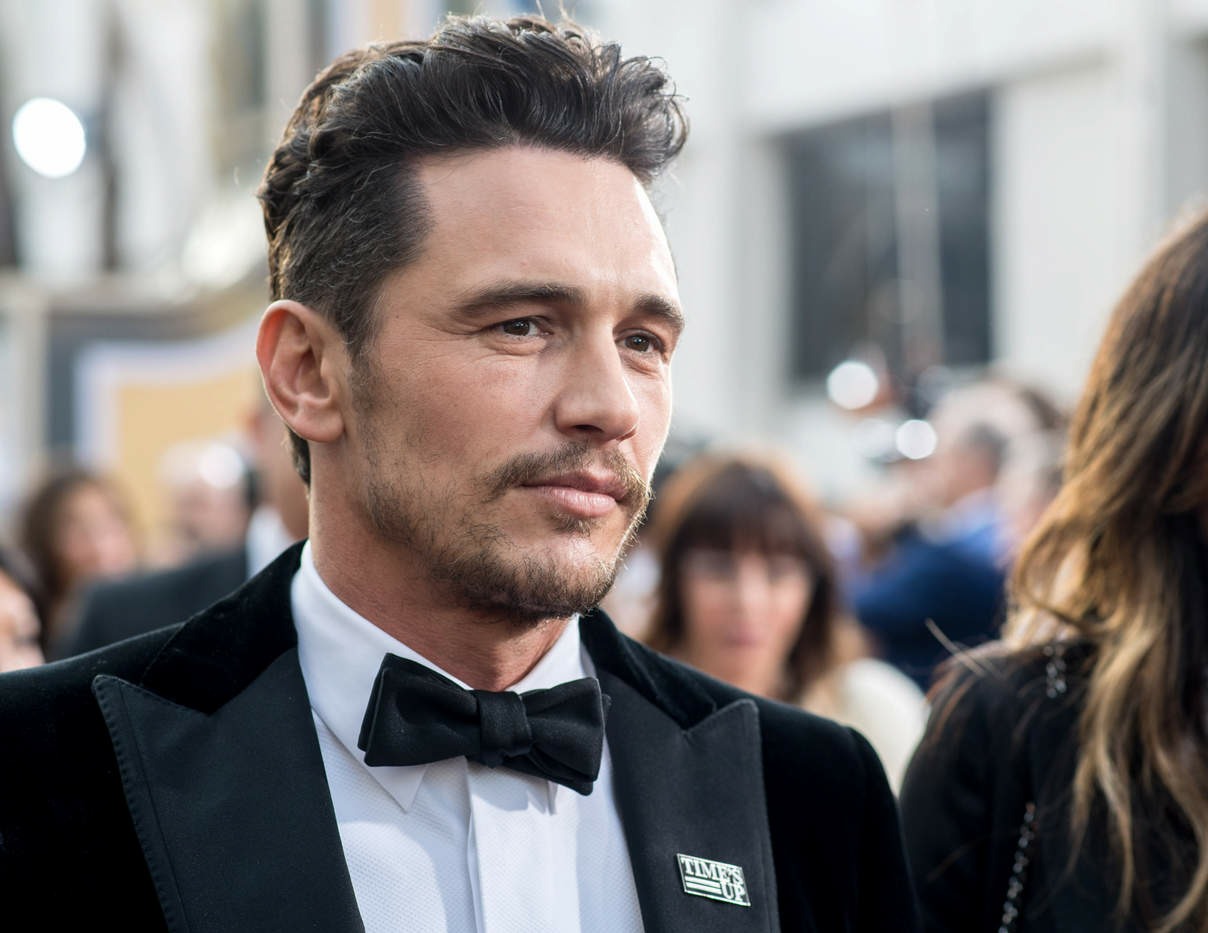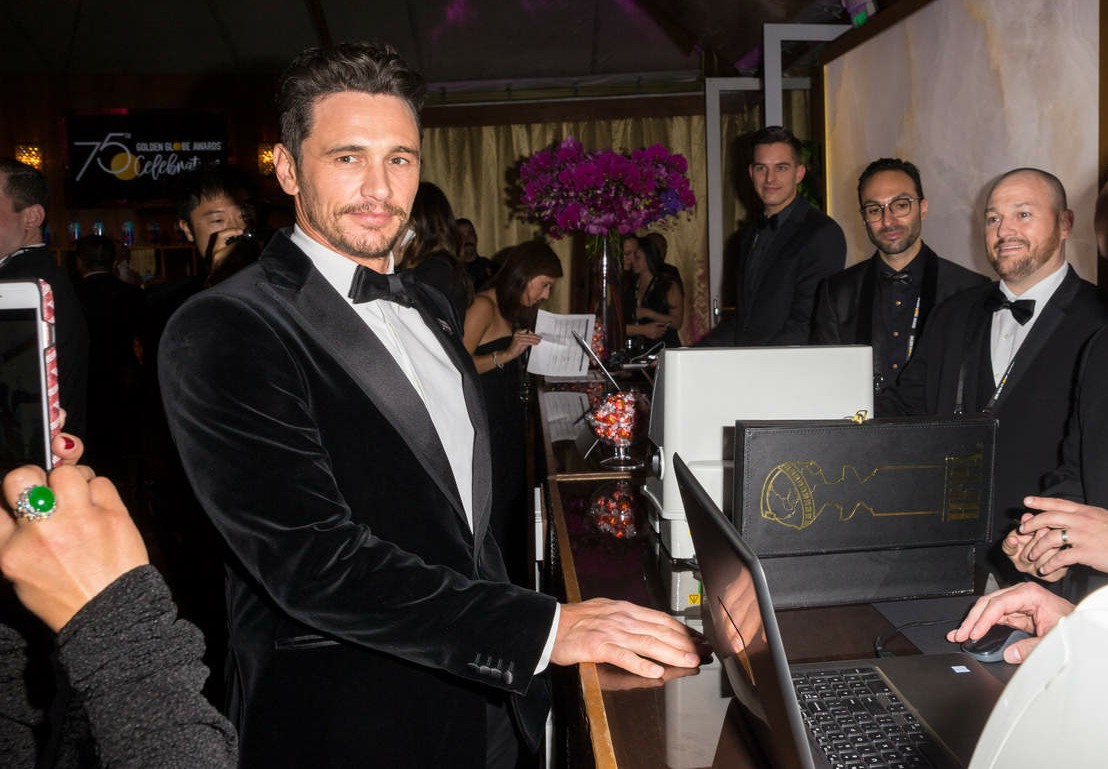 Photos courtesy of Pacific Coast News.