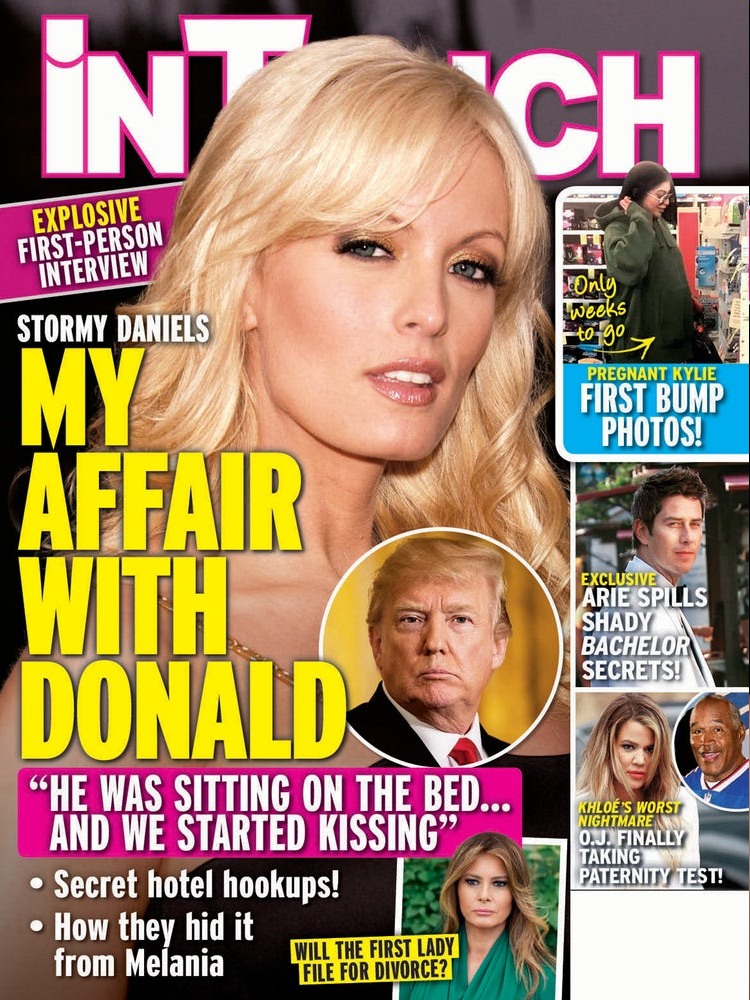 For the better part of the past week, I've been avoiding this Stormy Daniels story like the plague. It's not that I disbelieve p0rn star Stormy Daniels' long-time claim that she had an affair with Donald Trump in 2006. I believe her. It's not that I disbelieve that Trump's lawyer paid Stormy $130,000 to get her to sign an NDA. I believe that too. It's just that in the giant scope of this Sh-thole Presidency, the fact that Trump had an affair with a consenting adult woman a dozen years ago really isn't that big of a deal (to me). Does it smack of hypocrisy, especially considering Trump's deep support in the Evangelical pearl-clutching community? For sure. But those Sh-tholier-than-thou Evangelicals were already turning a blind eye to Trump's sexual assault, sexual harassment, racism, Nazi agit-prop, misogyny, and general desire to kill poor people and split up families and communities all for the glory of Dear Leader.
In any case, sure, Stormy Daniels willingly banged Trump in 2006. She gave interviews about it. Then in 2016, those interviews began cropping up again, and Trump's lawyer paid her off in exchange for an NDA. But now In Touch Weekly is publishing an old interview they did with her in 2011 where she spoke in detail about how she met Trump, what he was like in bed, and more. Apparently, it's a 5,500-word cover story, and here are some details and quotes:
She says she first had sex with Donald Trump in his Lake Tahoe, Nev., hotel suite in 2006. This was a story that was corroborated to In Touch in 2011 by her good friend Randy Spears and supported by her ex-husband Mike Moz. Stormy also took and passed a polygraph test at the time of the interview. Stormy told In Touch, "[The sex] was textbook generic," discussing the fling they had less than four months after Donald's wife, Melania, gave birth to their son, Barron. "I actually don't even know why I did it, but I do remember while we were having sex, I was like, 'Please, don't try to pay me.'"

How they met: It all started at the American Century celebrity golf tournament in July 2006. "[Trump] was introduced to everybody. He kept looking at me and then we ended up riding to another hole on the same golf cart together," recalled Stormy, adding that the business mogul later came to the gift lounge her adult-film company, Wicked Pictures, sponsored and asked for her number, which she gave him, before they posed for a photo together. "Then he asked me if I wanted to have dinner that night. And I was like, 'Yeah, of course!'" Stormy, dressed up to go out on the town, arrived at Trump's hotel room, where she says she was greeted by a bodyguard named Keith, who let her inside. Stormy claims Trump was sprawled on the couch watching TV, wearing pajama pants. "We ended up having dinner in the room."

He was waiting for her. At one point, Stormy told In Touch, she excused herself to go the bathroom. "When I came out, he was sitting on the bed and he was like, 'Come here.' And I was like, 'Ugh, here we go.' And we started kissing." After having "textbook generic" sex, Stormy said, "We hung out for a little while and he just kept saying, 'I'm gonna call you, I'm gonna call you. I have to see you again. You're amazing. We have to get you on The Apprentice.'"

He really did call: After the encounter, Stormy says Trump pursued her and the two met on several more occasions, including at his private bungalow at the Beverly Hills Hotel in LA.

What the sex was like: It was "nothing crazy. It was one position, what you would expect someone his age to do." She also said that they did not use protection, which, the magazine reported, "is unlike her."

He complimented her by comparing her to Ivanka: "We had really good banter. He told me once that I was someone to be reckoned with, beautiful, smart, just like his daughter." Trump even had a nickname for her, she said: "honeybunch."
[From In Touch Weekly & The Daily Beast]
I laughed. I'm sorry. Stormy is funny. "Please, don't try to pay me" and "I actually don't even know why I did it" and "It was one position, what you would expect someone his age to do." Ouch. I wonder if Trump will go on a tweet-storm about how the most stable genius lover of all time when this story really begins picking up some steam. Also: how f–king creepy is it that the highest compliment Trump can give a woman is "you're like Ivanka." He said that to a p0rn star he was banging, he told her she was like his daughter. *shiver*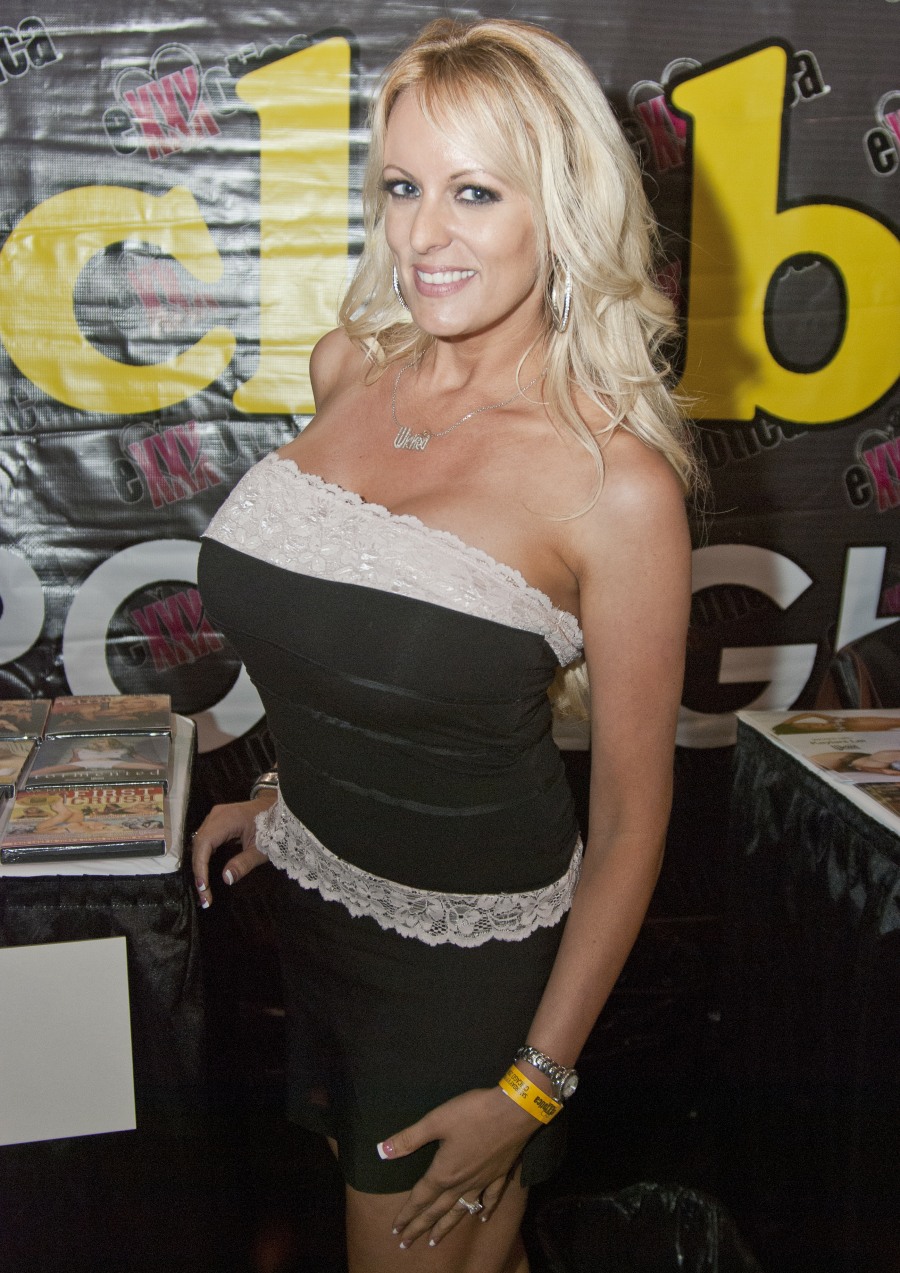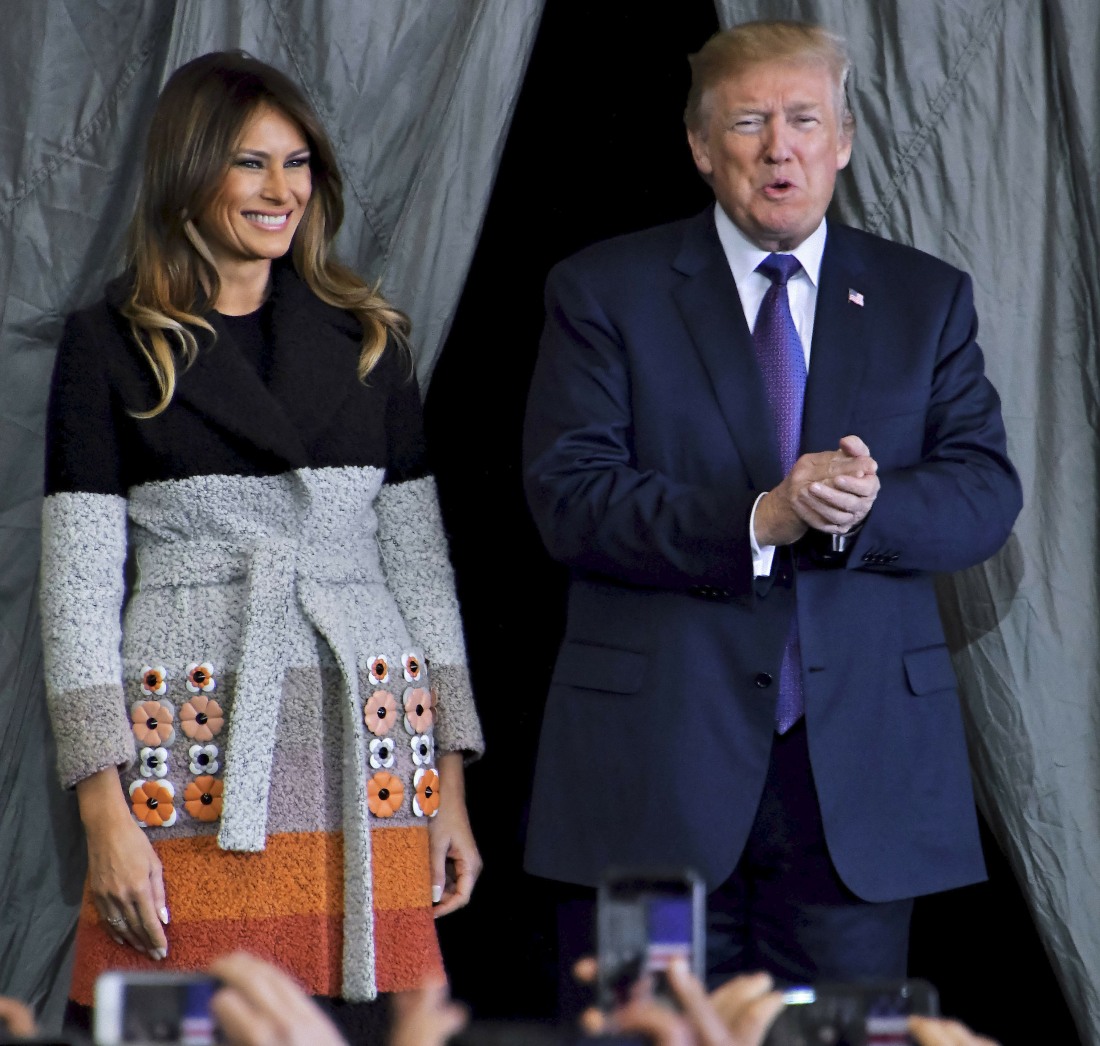 Photos courtesy of WENN, cover courtesy of In Touch Weekly.