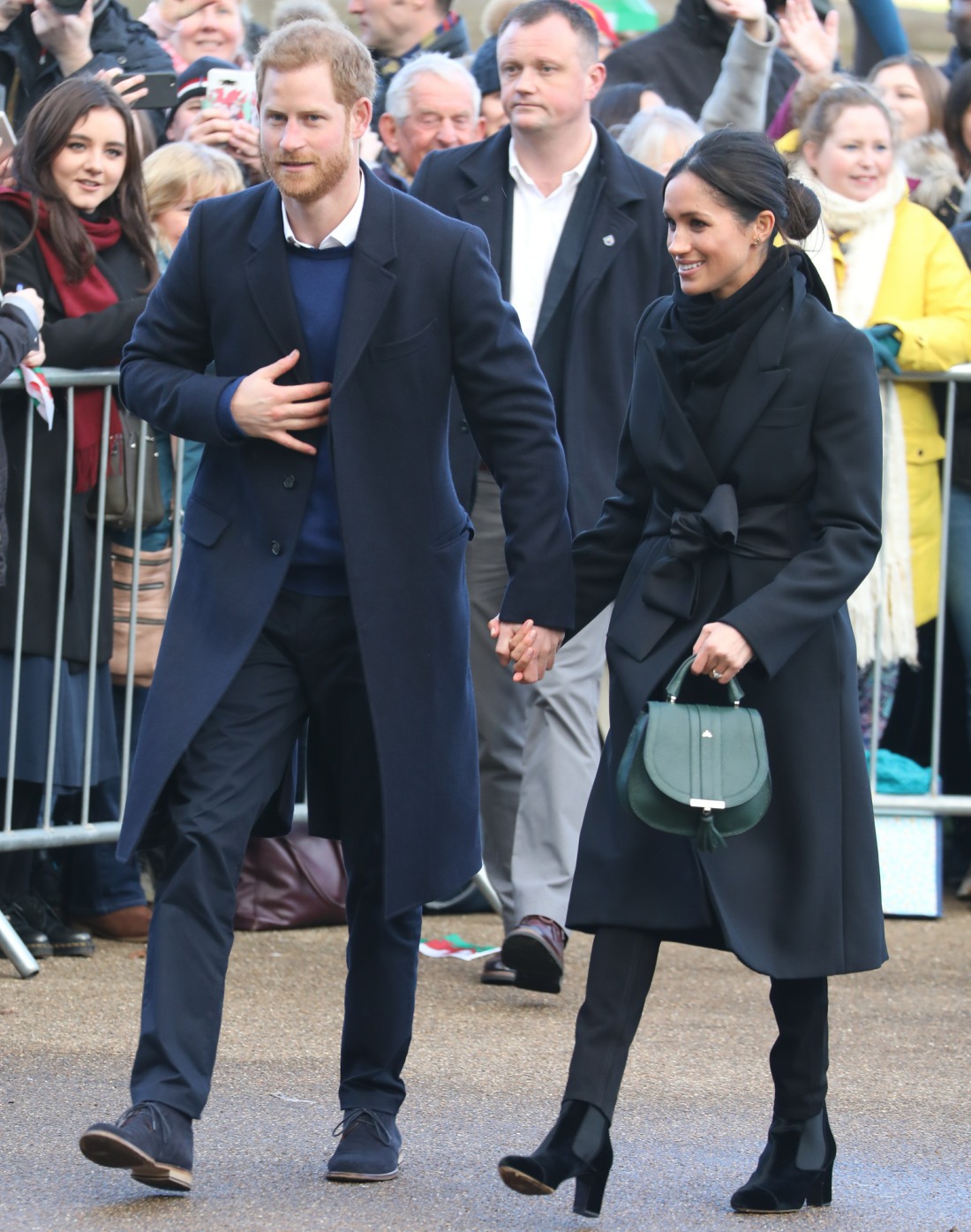 You know what I keep thinking about Meghan Markle? She's a quick study, and she seamlessly adjusts midstream. She's figuring out what works and what doesn't work very, very quickly. There have been missteps – sartorially, superficially – but she's adjusting very quickly. It's good. These are photos of Meghan and Prince Harry in Cardiff today. The photos came in sort of late because their train was late! They first did a little meet-and-greet walkabout and they have an afternoon full of scheduled events.
For the day in Cardiff, Meghan went for an all-black look, royal protocol be damned. It's believed that most royal women are encouraged to NOT wear a lot of black, because all-black looks seem funereal. Meghan doesn't care – she thinks all-black looks chic and modern. I agree with her, by the way – I much prefer seeing her in black and white than shades of baby-poop brown. Meg wore black skinny jeans by Hiut Denim (a Welsh brand), boots by Tabitha Simmons and a coat by Stella McCartney. The purse is by DeMellier London.
Here's what I like about the outfit: Meghan quickly adjusted to a more streamlined look for public appearances, because she learned that those f–king slouchy boots were not good. She seems to want to make it her "signature" to wear coats that tie in the front like bathrobes, which is a choice I still question but I'm okay with (for now). I also appreciate that Meghan's signature look generally involves a pop of a brighter color. This time, it's the green purse. Overall, this a cute look.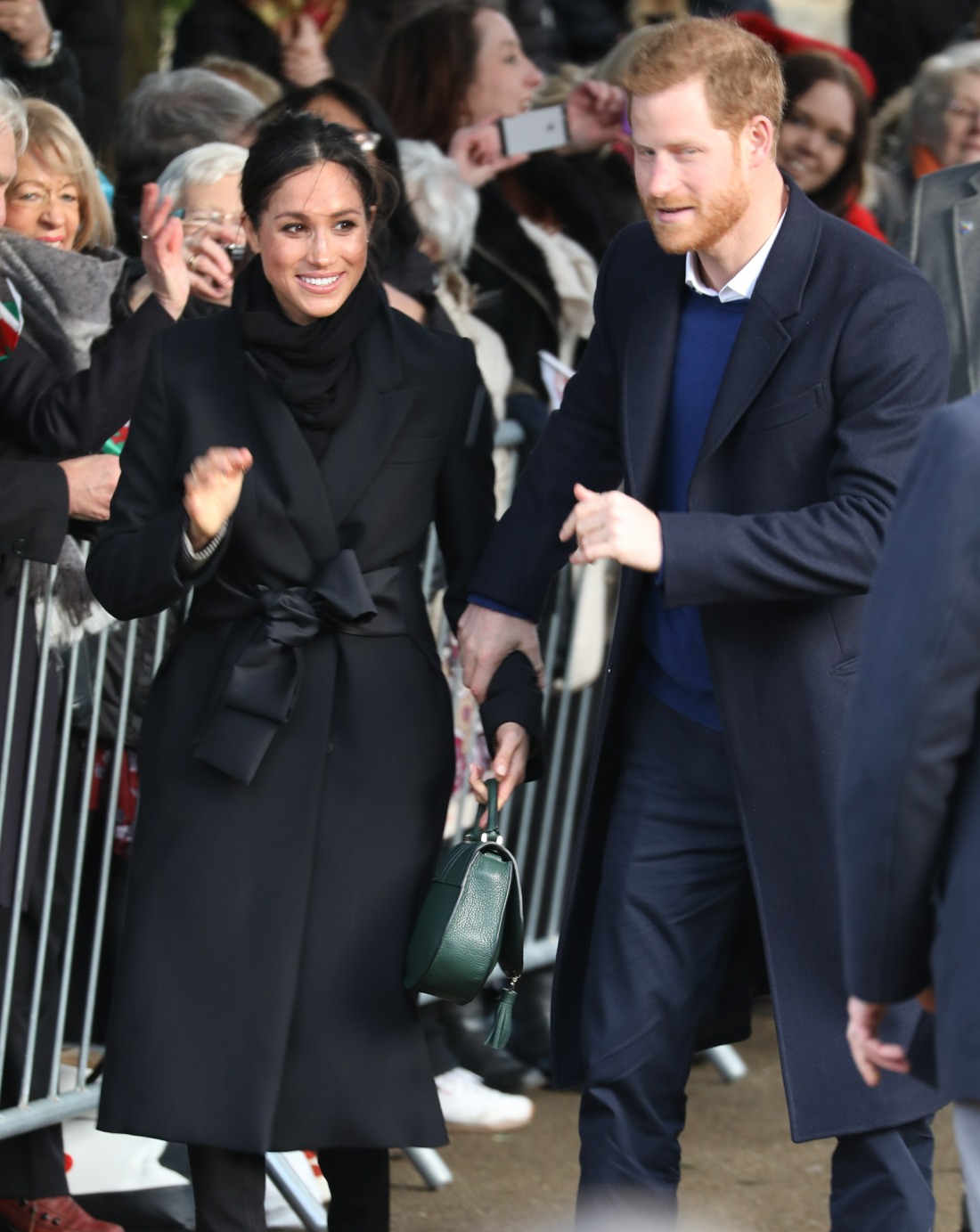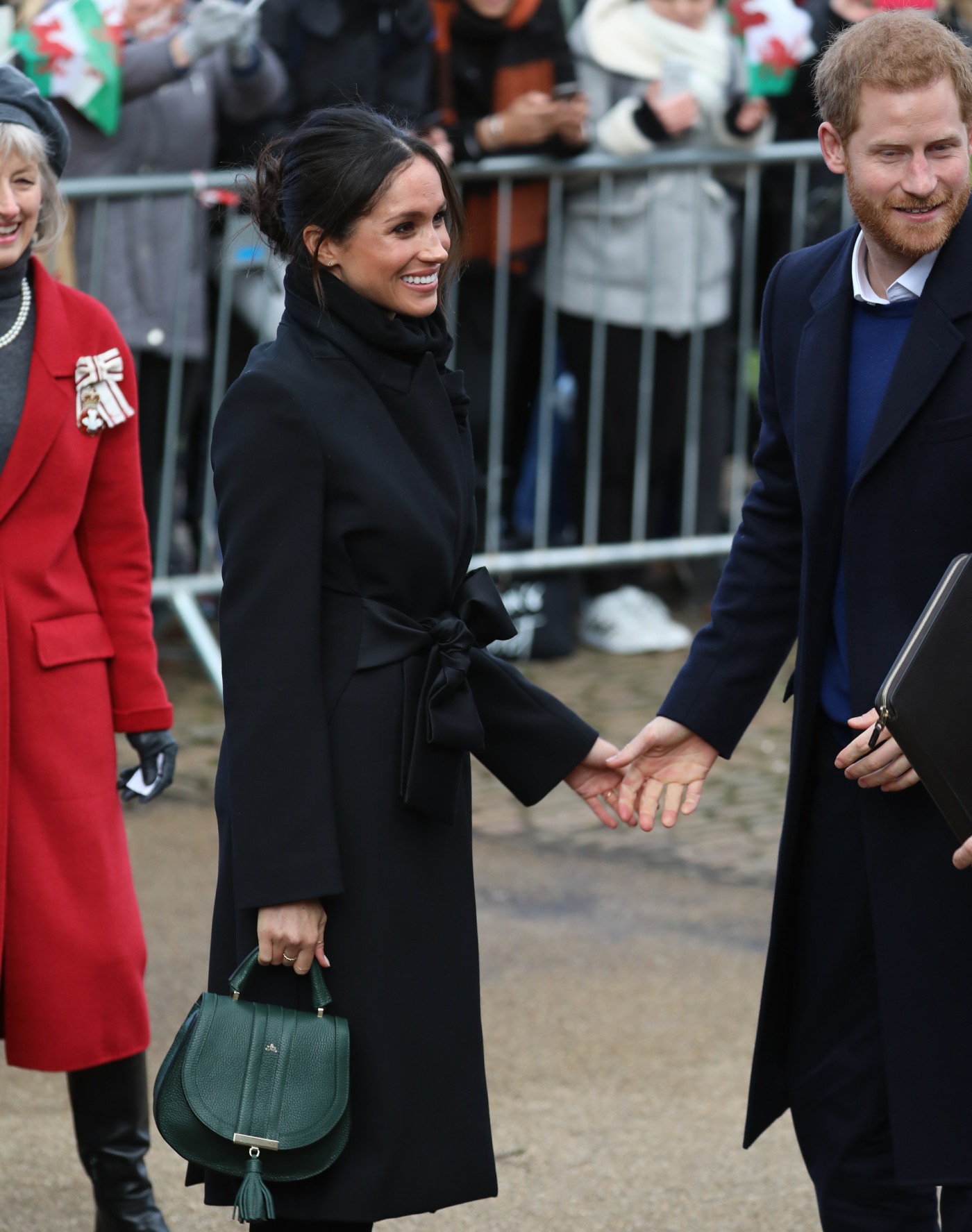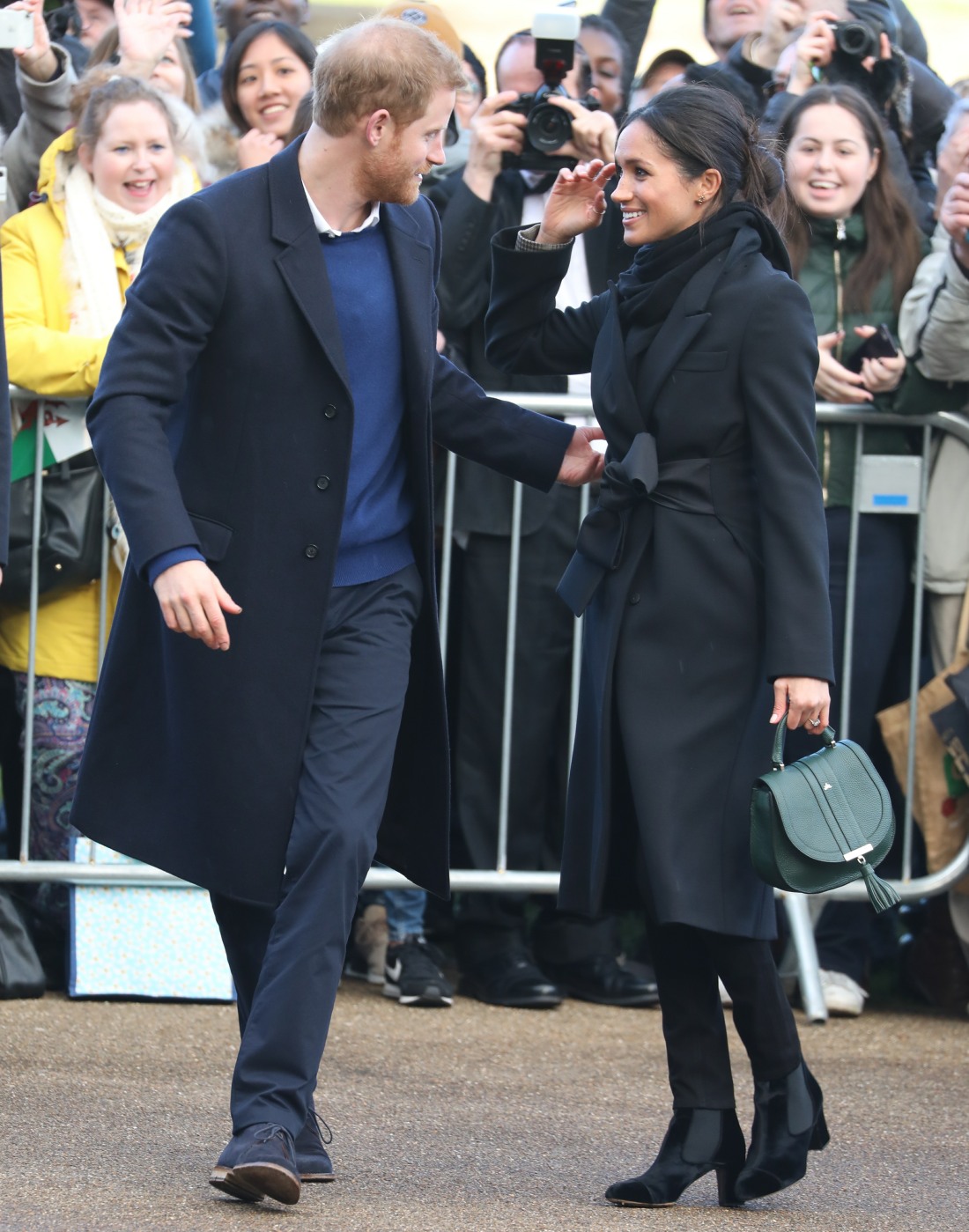 Photos courtesy of WENN.