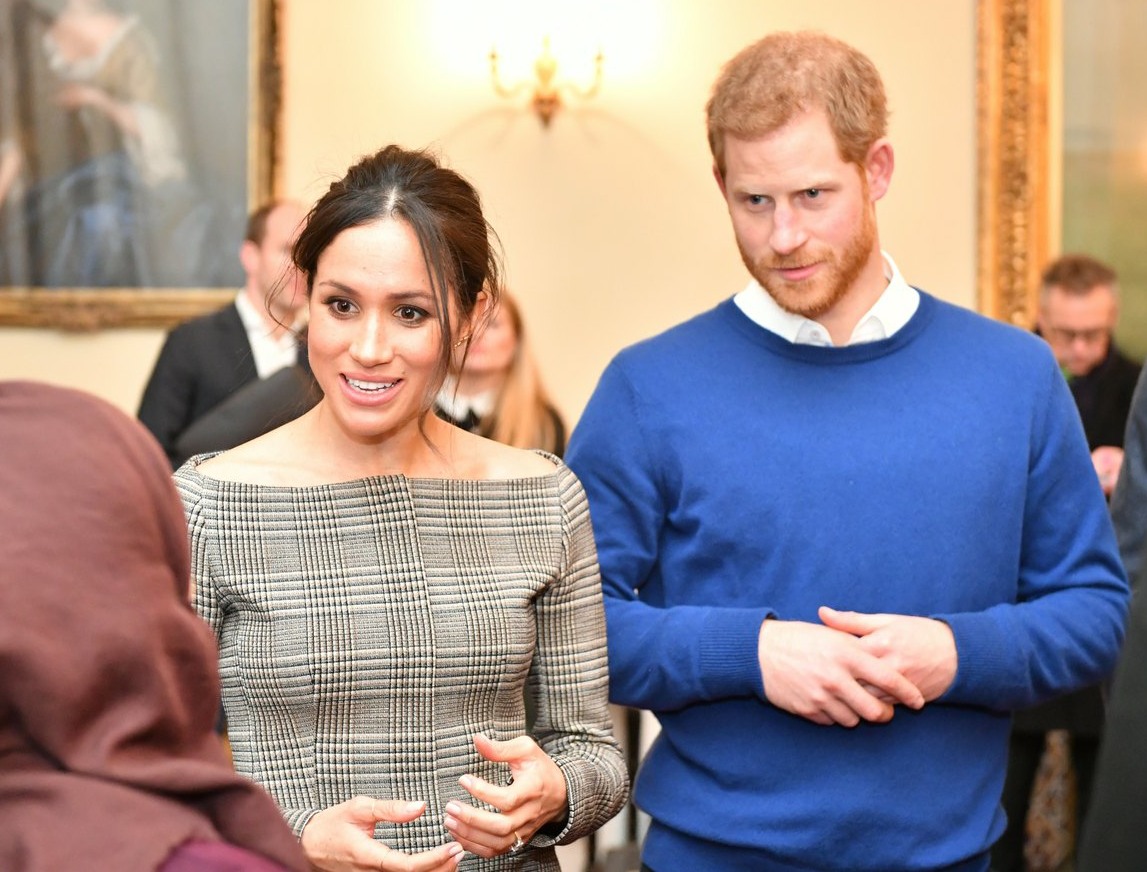 Here are some additional photos from Meghan Markle and Prince Harry's trip to Cardiff (in Wales) on Thursday. They visited Cardiff Castle and enjoyed themselves immensely, or at least that's how it seemed. Something I enjoy is that the British tabloids and establishment royal-watchers keep downplaying the idea that Meghan could be an enormously popular figure for the royal family. At every event Meghan has done, people have been going absolutely crazy for her. Even more than that, Meghan seems to thrive in those kinds of environments, where she gets to meet regular people and make chit-chat. She has, as they say, the common touch.
I'm trying to include some photos of Meghan without the Stella McCartney coat – she wore a cute plaid blouse/jacket thing when they were inside the castle. Apparently, the plaid/tartan is "the Prince of Wales plaid." It's from Theory. It was on sale for $195, and I'm sure it's already sold out.
Interestingly enough, Meghan spoke to a young woman who complimented Meghan for her outspoken feminist statements in the past. Meghan's reaction? She said Harry is "a feminist too." Here's the exchange:
Prince Harry and Meghan Markle may be from two different sides of the pond, but they share at least one common value: They're both feminists. Meghan confirmed as much during Thursday's visit to Cardiff, Wales, where she and Harry meet with the crowds who waited to greet them outside Cardiff Castle. One fan, Jessica Phillips, 23, told Meghan how she admired her outspoken views on women's rights and feminism.

"He's a feminist too, so there's that," Meghan told Phillips.

"She was so lovely," said Phillips. "I said it was really lovely to have a feminist in the royal family, and she said Harry is a feminist too."
Is he though? Is Harry the Woke Bae of the Windsors? I'm not going to go that far, but I feel comfortable saying he's probably the most feminist of the male Windsors, surely.
What else? The royals have to publicly declare all of the gifts they received every year, and we learned that one of the first gifts ever given to Meghan (immediately following the engagement) was an APRON from Finland. Prince William accepted the gift on her behalf while he was on tour in Finland. Personally, I'm not offended by aprons in general, nor this apron specifically. If the apron came with a note that said "get back into the kitchen and make me a sandwich," then I would be offended. While in Cardiff, Meghan and Harry also received a gift from the city – hand-crafted spoons engraved with their initials. They are called Love Spoons and it's a Welsh tradition. People are really dying for Meghan to get in the kitchen, huh?
Prince Harry and Ms. Markle are presented with a traditional Celtic love spoon by local children, named Harry and Megan. pic.twitter.com/aAubgIK4UL

— Kensington Palace (@KensingtonRoyal) January 18, 2018
Diolch Caerdydd! Thank you to everyone who made Prince Harry and Ms. Markle's visit to Wales so very special. pic.twitter.com/jBFaafLJWC

— Kensington Palace (@KensingtonRoyal) January 18, 2018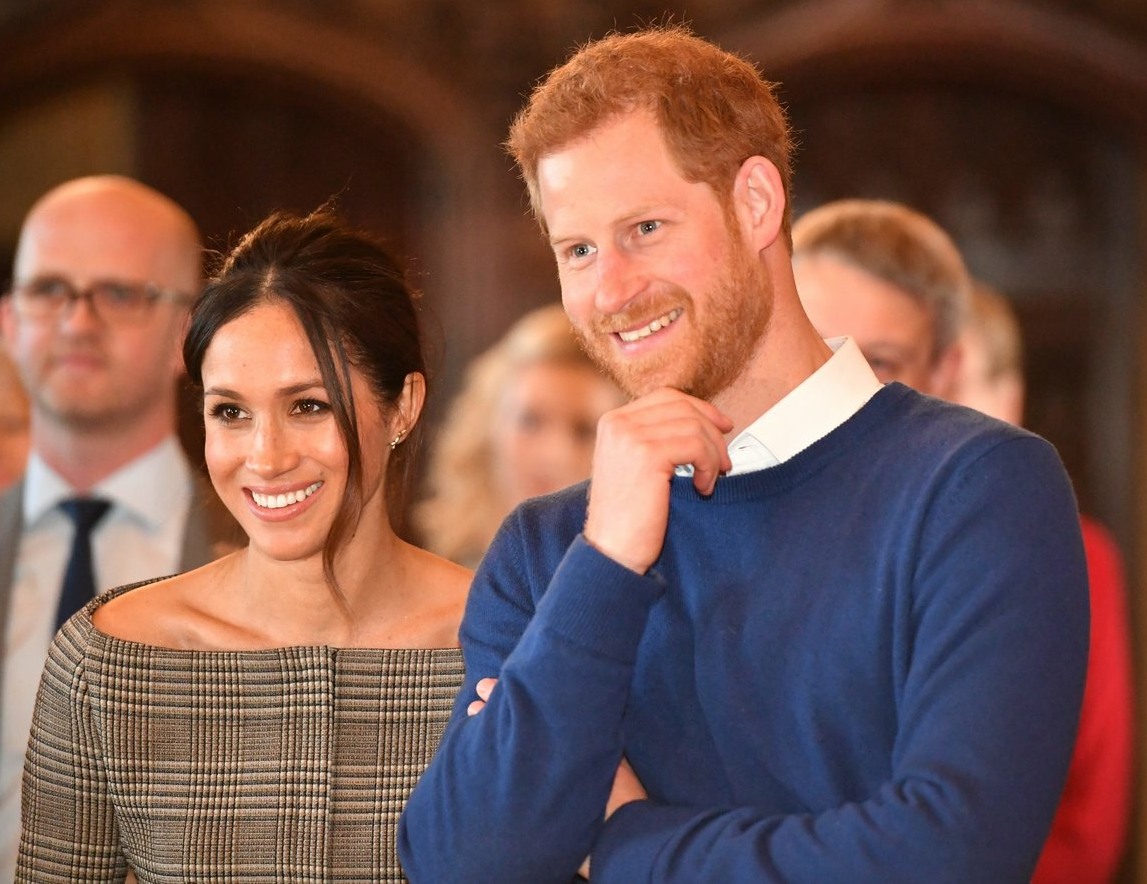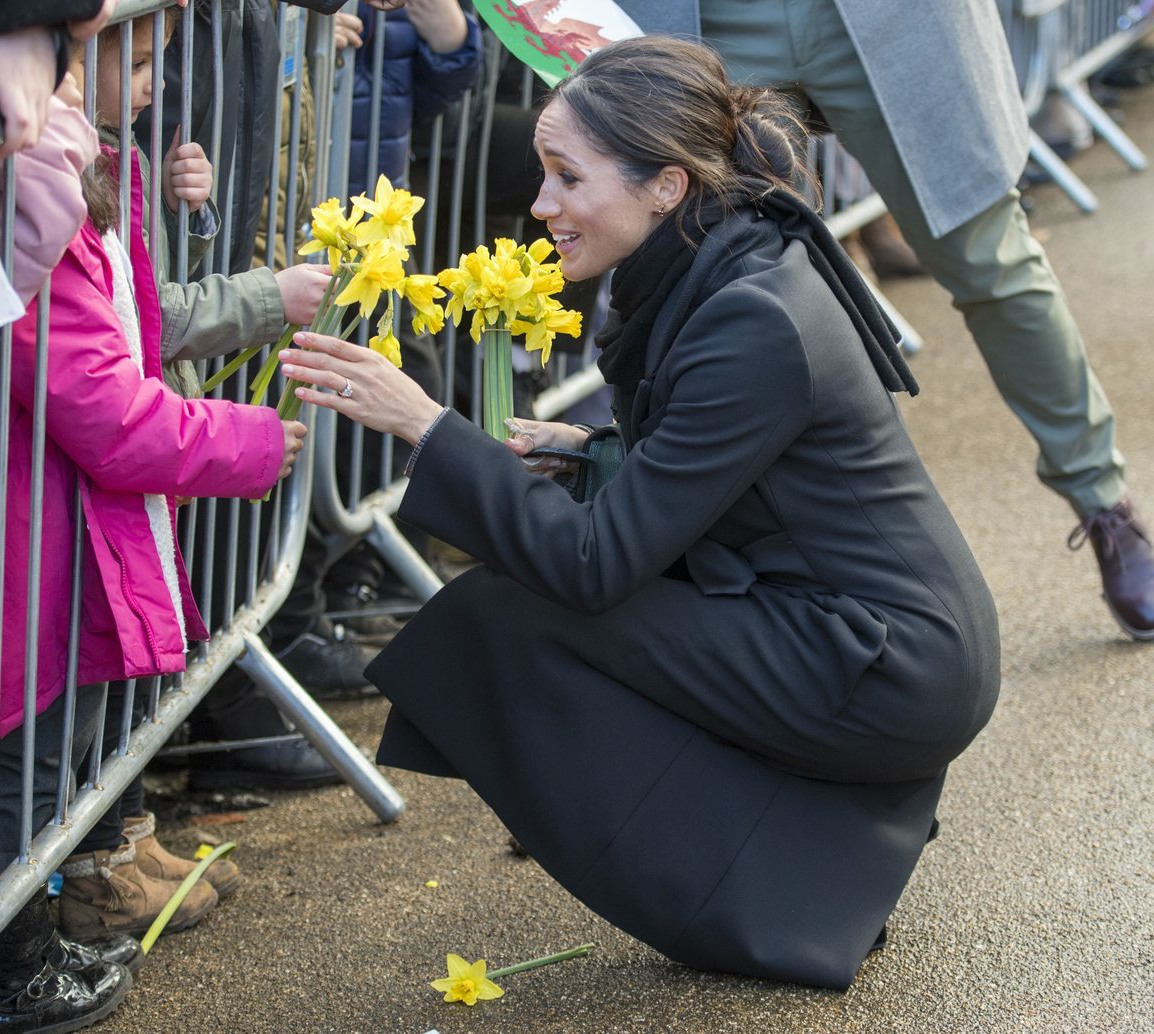 Photos courtesy of WENN, Backgrid and Pacific Coast News.