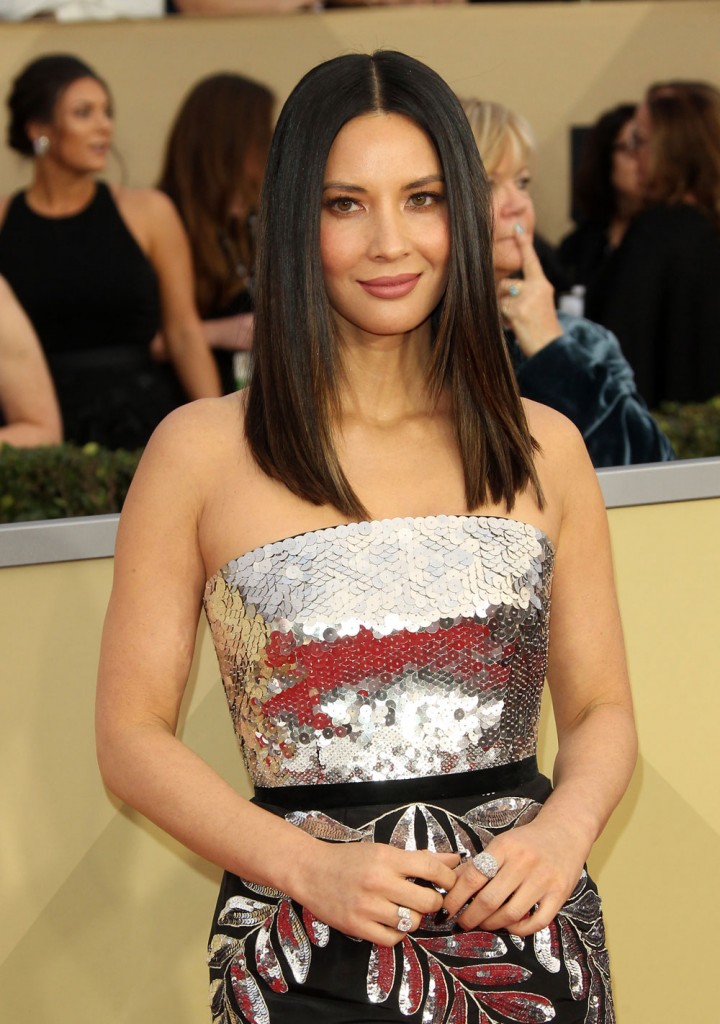 The more I hear from Olivia Munn lately, the more she grows on me. (This is surprising because her talking point for years was that she could be both attractive and funny, which was just dumb. She also showed up with a new face and attributed it to eating Japanese potatoes.) She was a fun host of the Critics Choice Awards and she had a cute bit last night with Niecy Nash introducing Outstanding Performance by a Male Actor in a Drama Series. (That bit went on too long, but I blame that on the writers, not those two.) Olivia was in an Oscar de la Renta gown which had a solid silver sequin top and a black skirt with a silver leaf design. I like the bust but the bottom is kind of tacky looking to me. Her hair and makeup look great though and she looked particularly flawless on camera.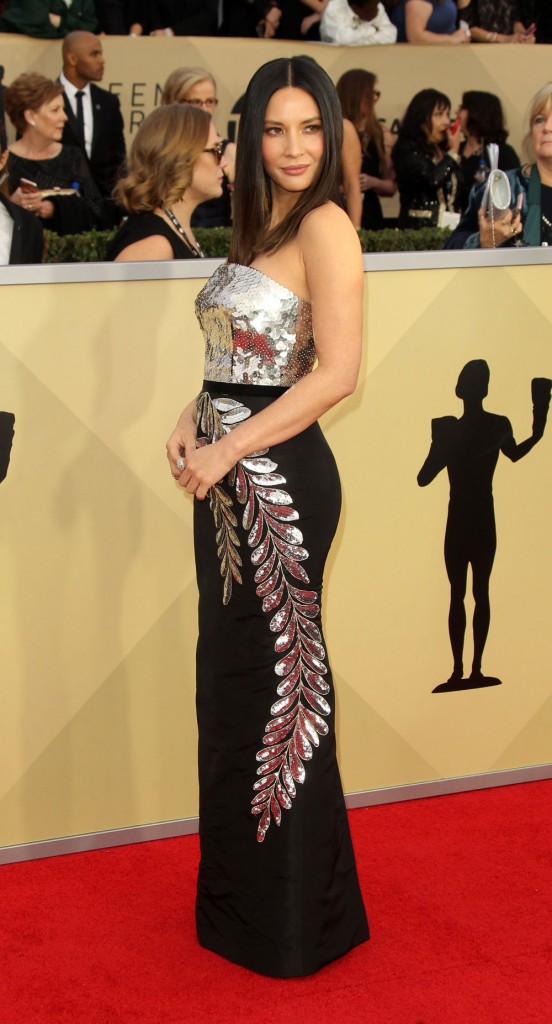 Taylor Schilling was in Diane Von Furstenberg, in a black v-neck wrap gown with a huge white bow. DVF makes so many lovely dresses, but this isn't a red carpet awards gown it's a luncheon dress. Orange Is The New Black was nominated in two categories, for Ensemble in a Comedy Series and Female Actor in a Comedy Series for Uzo Adubo's performance. Those categories went to Veep and to Veep's Julia Louis-Dreyfus. OITNB is still airing on Netflix but it feels like it's heyday has passed.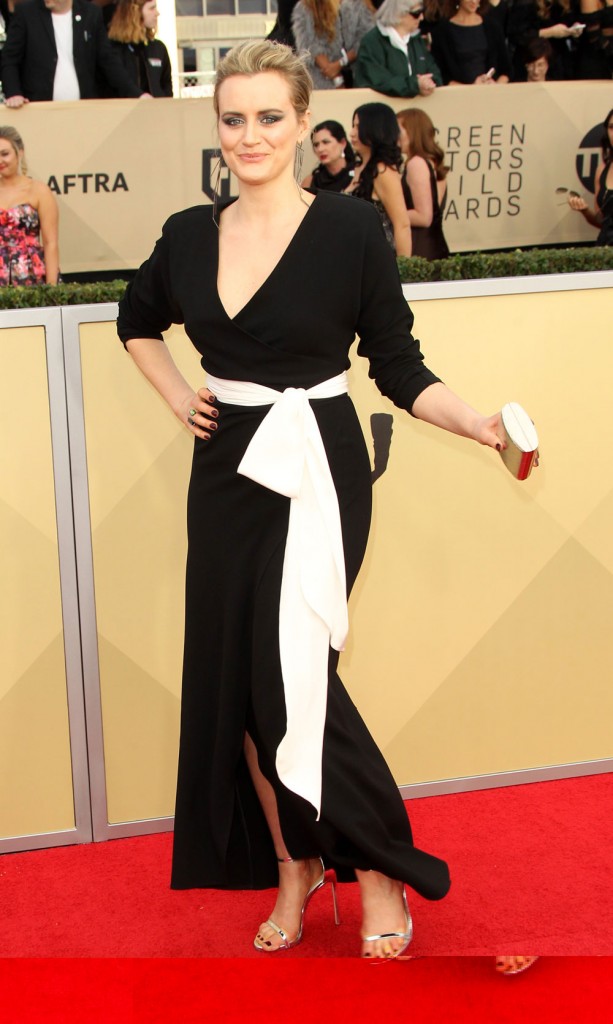 Also, how cute are Taylor and Natasha Lyonne together?!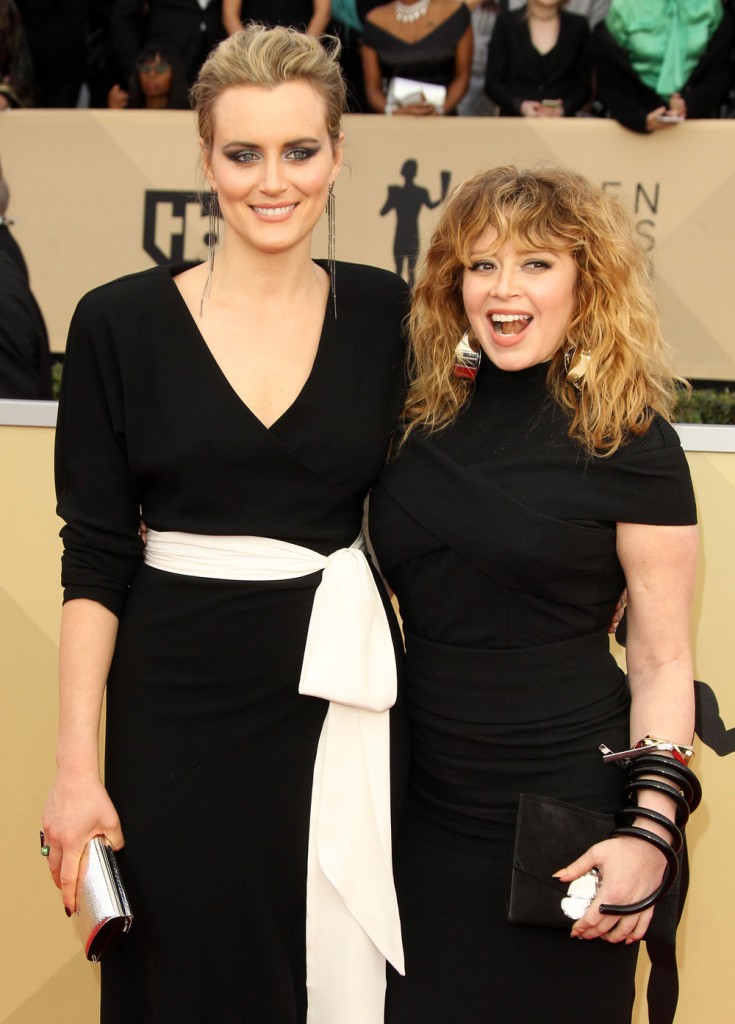 Taylor's costar Samira Wiley had on a Tadashi Shoji v-neck eggplant gown with a celestial theme print and a skirt which was slightly see through. It may look too busy in still photos, but on screen this was a perfect balance of whimsical print and gown. Tadashi Shoji almost always gets it right.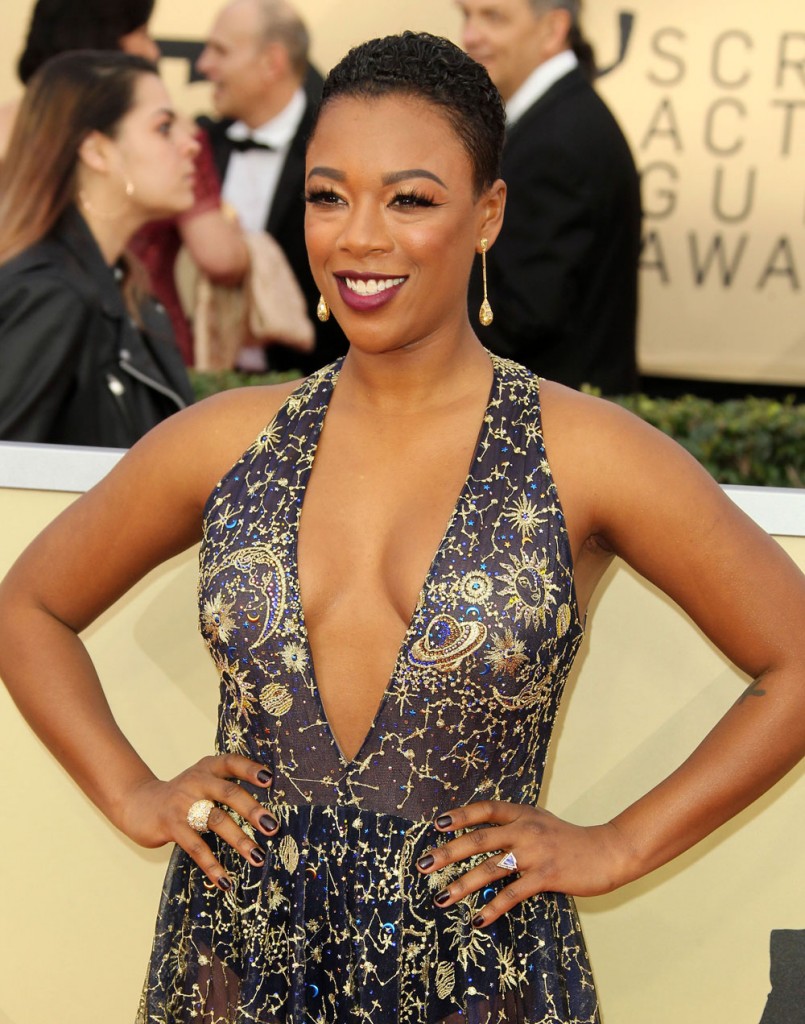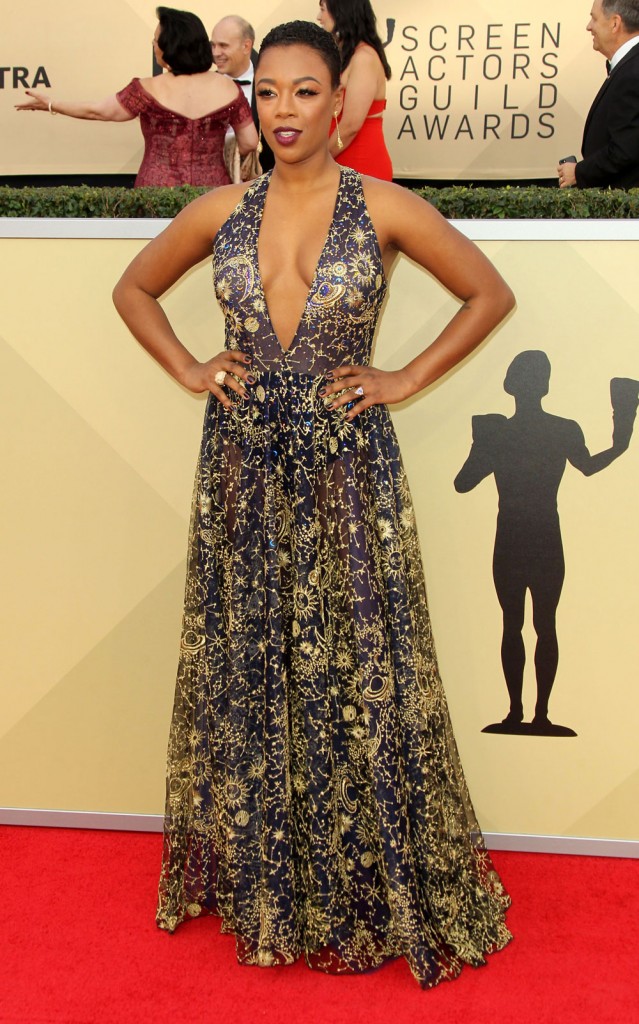 Look at Uzo Aduba in this Christian Siriano pale pink grecian gown with a half cape draped down one of the shoulders. This is gorgeous and I love how the top is gathered perfectly.
Embed from Getty Images
Danielle Brooks was killing it in a black and red sequin ombre long sleeve Marc Bouwer gown featuring a deep v-neck. This dress is lovely and her hair and makeup complemented it perfectly. She had on red eyeshadow, which rarely works, but her shade had copper tones in it. Congrats to her makeup artist. On the red carpet she told Giuliana about the clothing line she created with Universal Standard. She said she loved to see women in her clothes.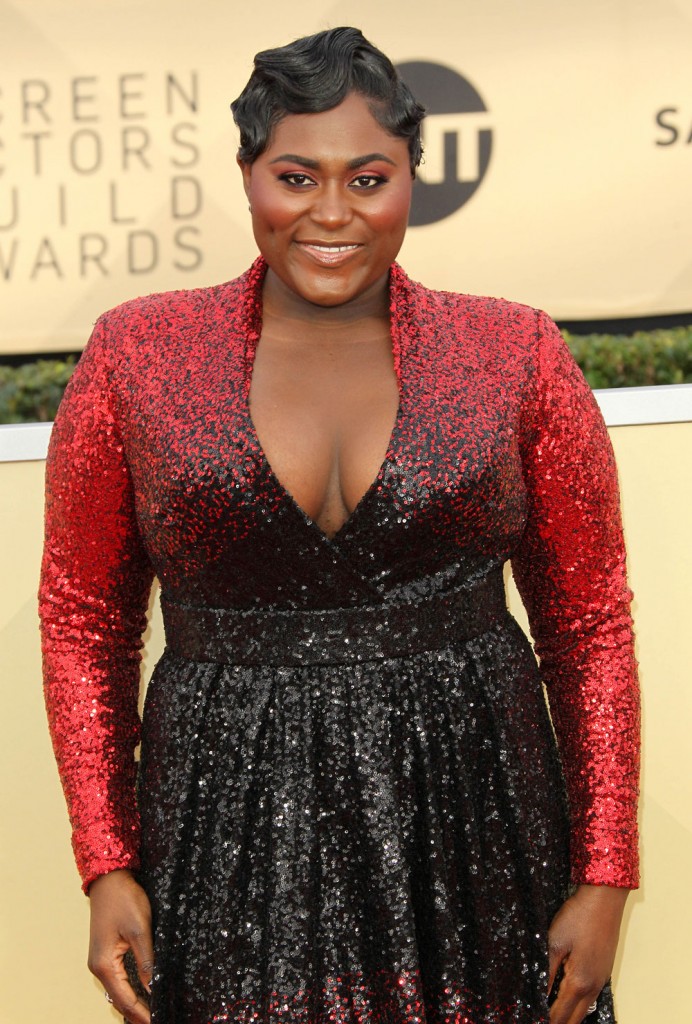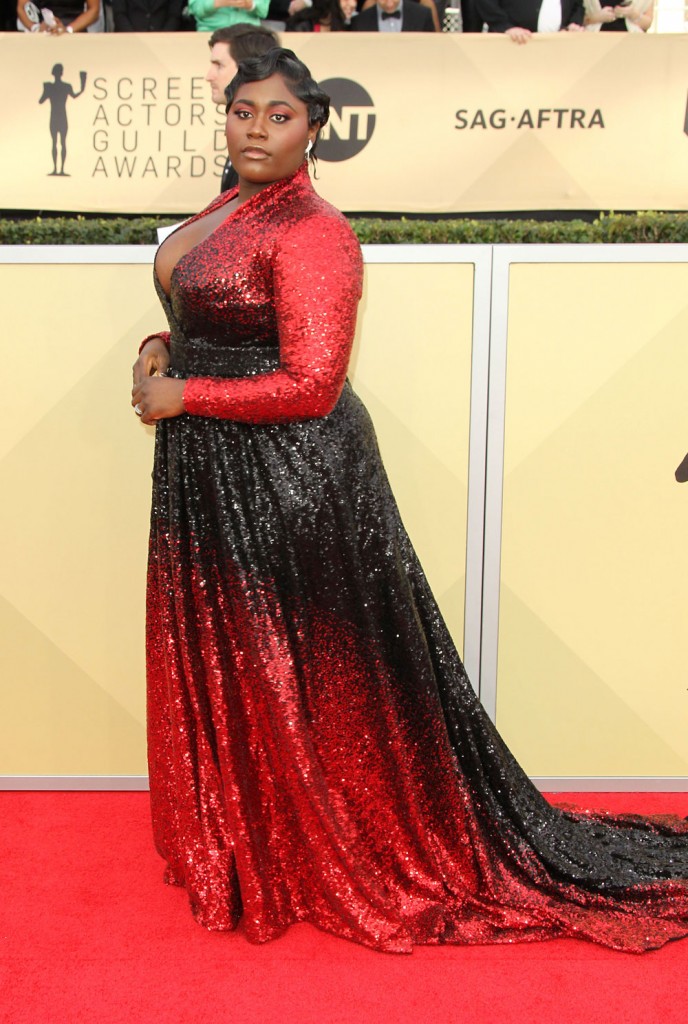 photos credit: WENN