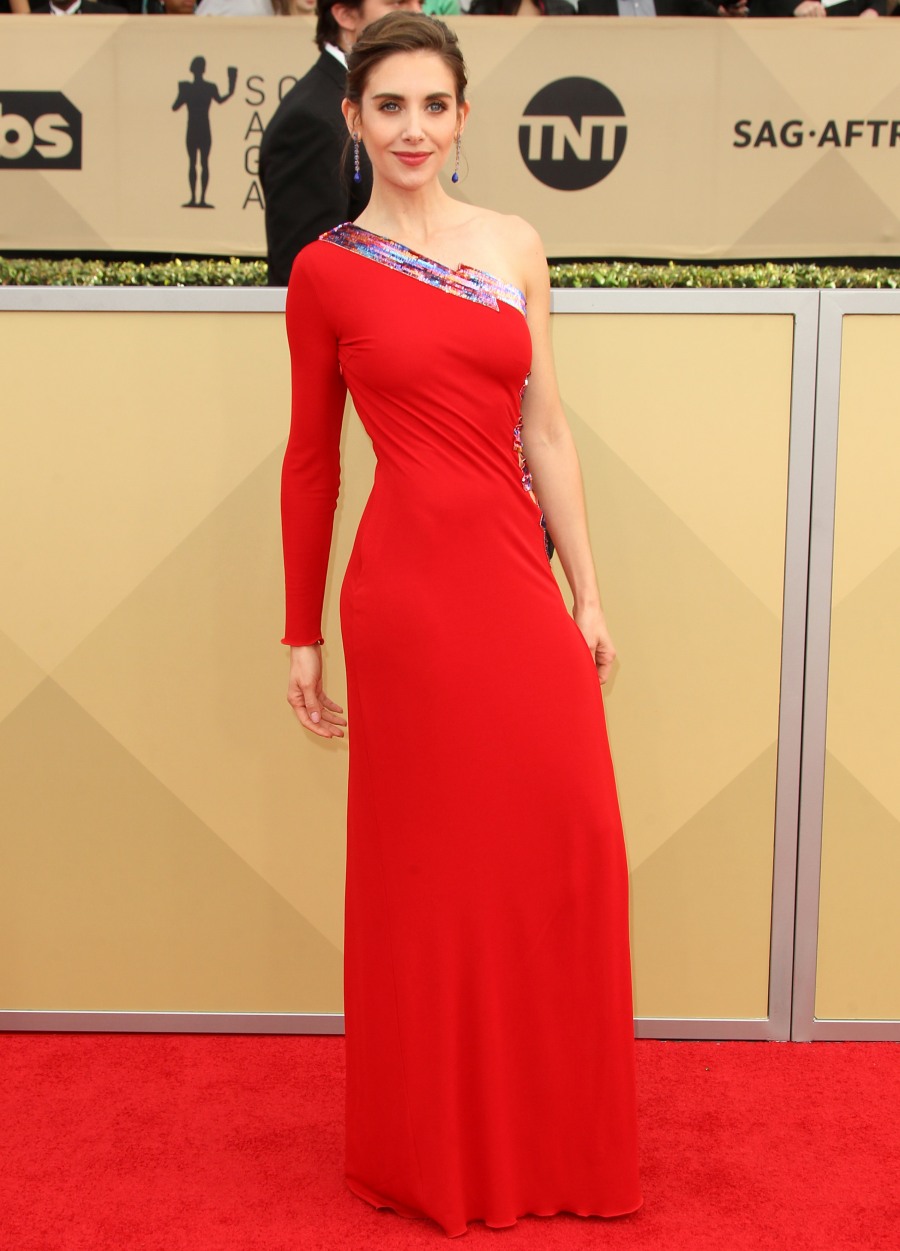 I don't even know where to start. Aziz Ansari is not, I feel, in Hollywood Jail. Ansari is guilty of being an absolute creep, but if he chose to attend the SAG Awards last night, I feel like he would have been welcomed by most people, especially because he was nominated. James Franco was also nominated, and he chose to attend the SAGs, even though I feel like he's guilty of a lot more than just being creepy.
James Franco didn't walk the red carpet though. Instead, his brother Dave walked the carpet with his wife and SAG nominee Alison Brie. Brie was nominated for her work on Glow, and she wore this Glow-inspired Peter Dundas gown, which is great and fun. The problem? When she was doing red carpet interviews, Giuliana Rancic decided that Alison was the one who needed to answer questions on behalf of her brother-in-law, because I guess we'll never live in a world where women don't have to take the bullet meant for abusive douchebag men. Here's the exchange:
Giuliana: As you know your family and your brother in law has been in the news recently. What can you share with us?

Alison: Above all what we've always said is it remains vital that anyone who feels victimized has the right to speak out and come forward. I obviously support my family and not everything that's been reported is fully accurate. I think we're waiting to get all the information. Of course now is the time for listening and that's what we're all trying to do.
[Transcribed from E! Red Carpet by Celebitchy]
It's a balanced answer to a question she should have never been asked. Of course Brie isn't going to burn a family member on a red carpet show, and of course she couldn't or wouldn't offer James Franco her full-throated support either. This is a mess.
Page Six also says that James Franco didn't sit at the same table as his brother and Alison Brie. Some photos of Franco at the ceremony: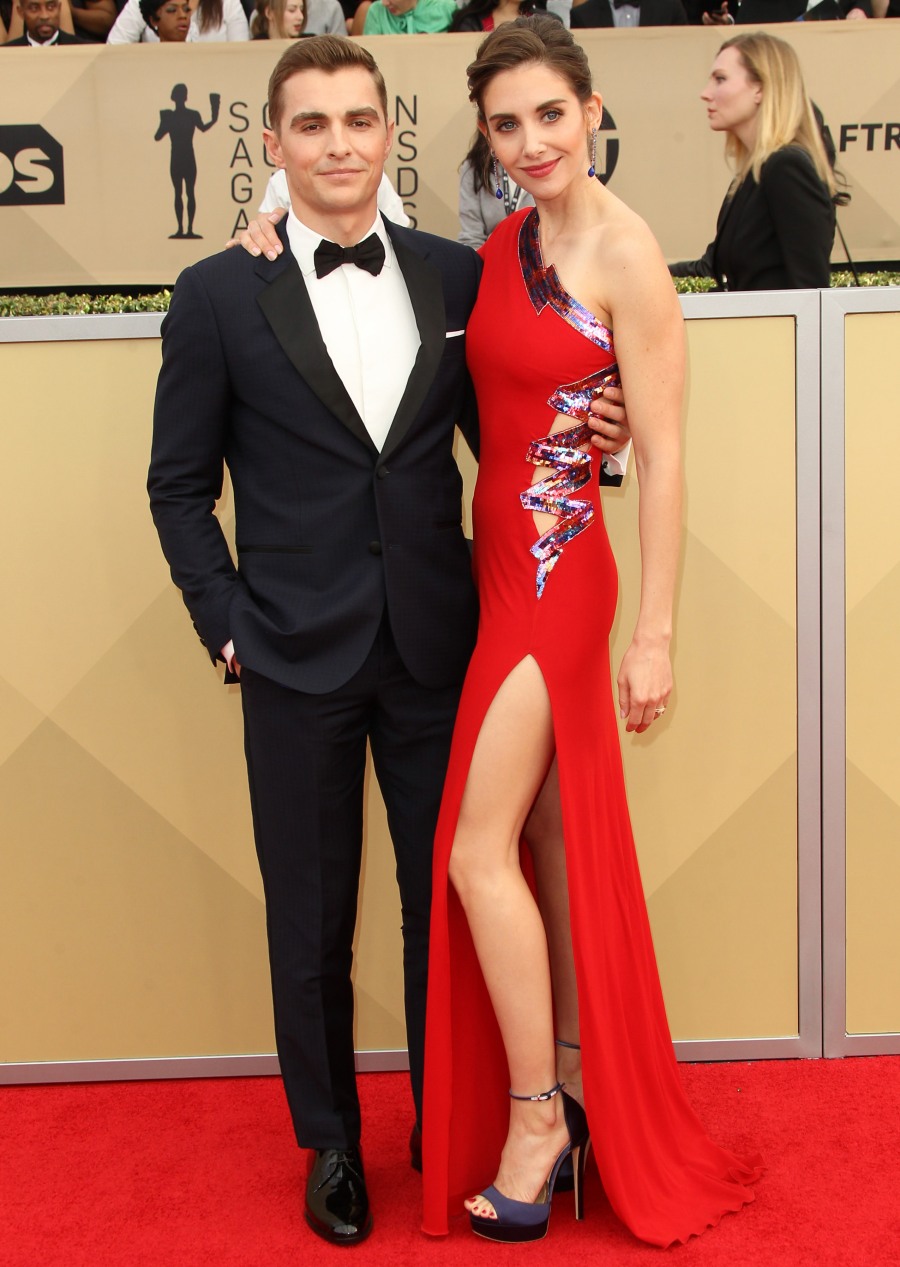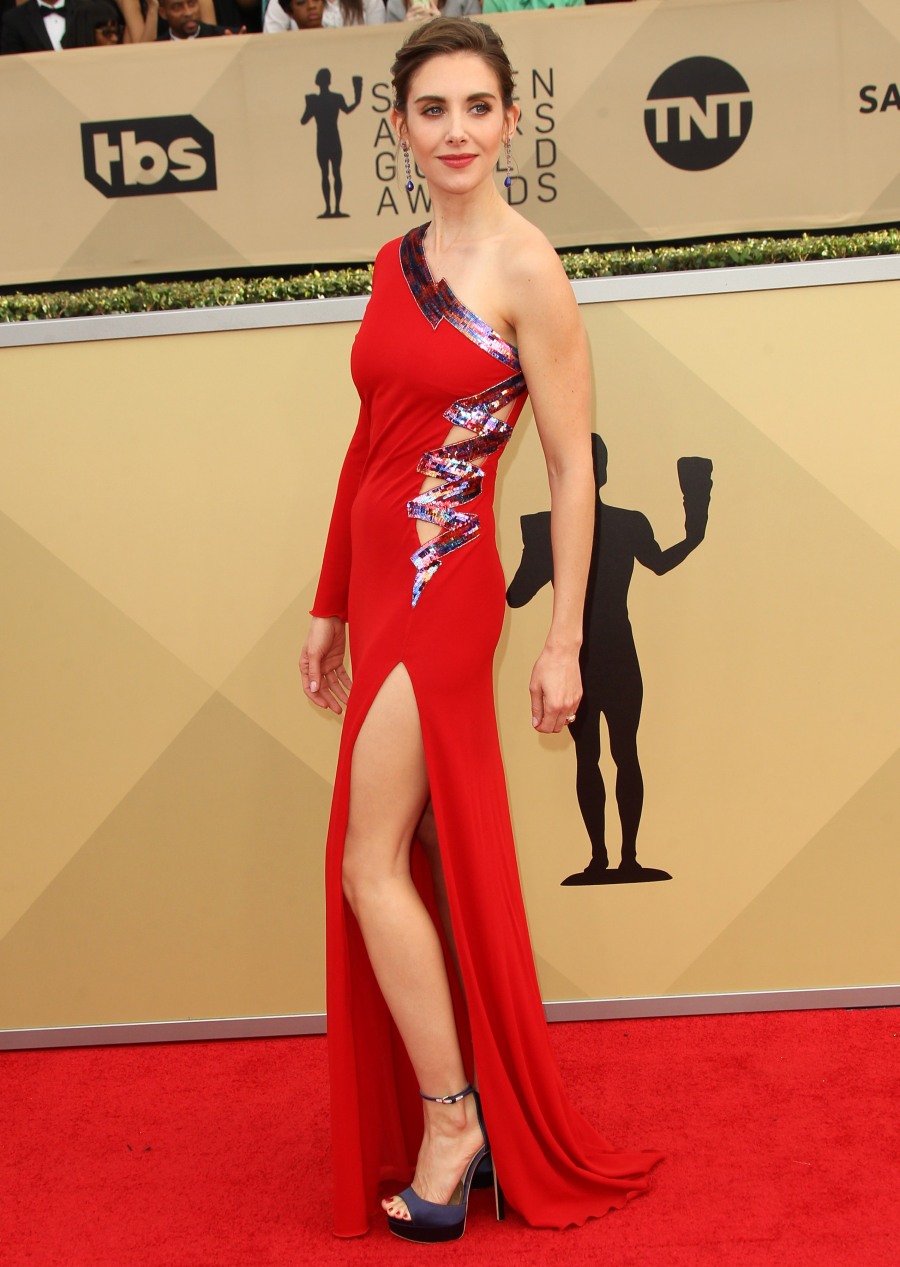 Photos courtesy of Getty, WENN.