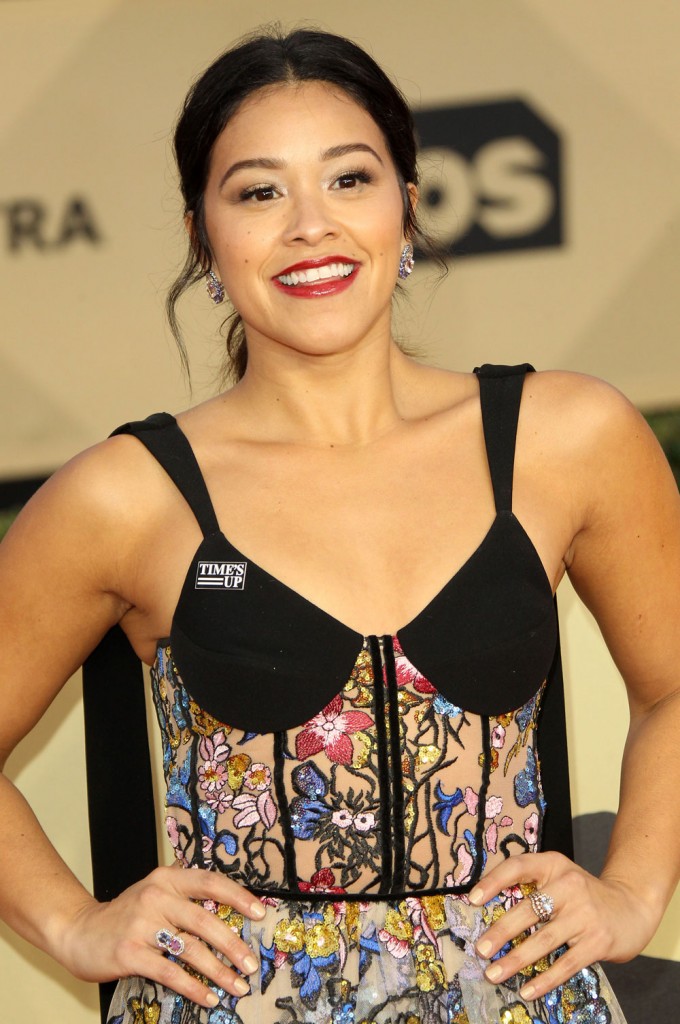 Presenter Gina Rodriguez had one of the best red carpet interviews last night. She was interviewed by Nina Parker and they mentioned the fact that they were in the same wedding party in Chicago years ago, when Gina was with a boyfriend she didn't like (not her current one) and wasn't sure where her career was headed. A lot has changed for Gina (and Nina I'm sure, although I'm just getting to know her). She said she has an action movie coming up and then she got animated and advocated for more movies starring Latino leads. I didn't catch the whole thing and initially thought she was talking about roles for women, but E! sent us the transcript. She said "Yay Sony for putting a Latino as the lead because barley people do that. I mean, we do make 55 million plus in the country. No big deal. You should throw us in a movie or two. It would make sense. We do buy one in every four tickets, every single weekend." She's awesome.
As for Gina's fashion, I didn't really like this gown but I think the top is throwing it off. She was in a Rodarte that had a multicolor floral sequin skirt, black ribbing along the bodice and a black bra top. It was unique I'll say that.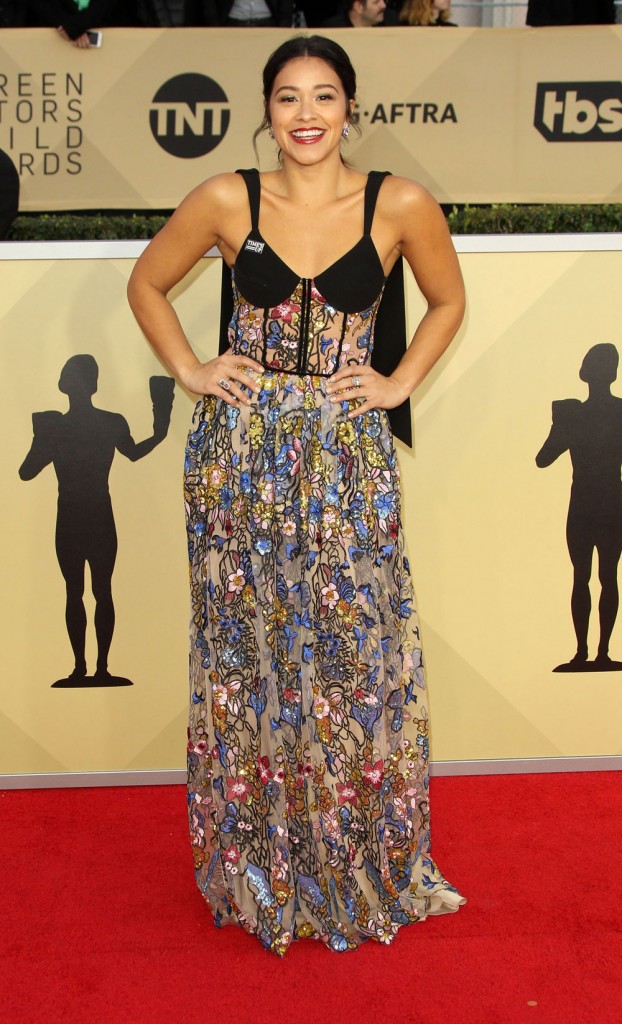 I'm including presenter Brie Larson here because she also had on a multicolor sequin dress, but I like Brie's Gucci. (Update: Kaiser also covered Brie's gown here, we had a moment of overlap.) Imagine if Gina's gown would have just had the same pattern consistently from the top to the bottom like this. It would still be too busy, the floral pattern is too small, but it wouldn't clash so much. I like the large splotches on this gown as well as the puff sleeves and little sequin ribbon. Somehow it works. (Kaiser covered Lupita here.)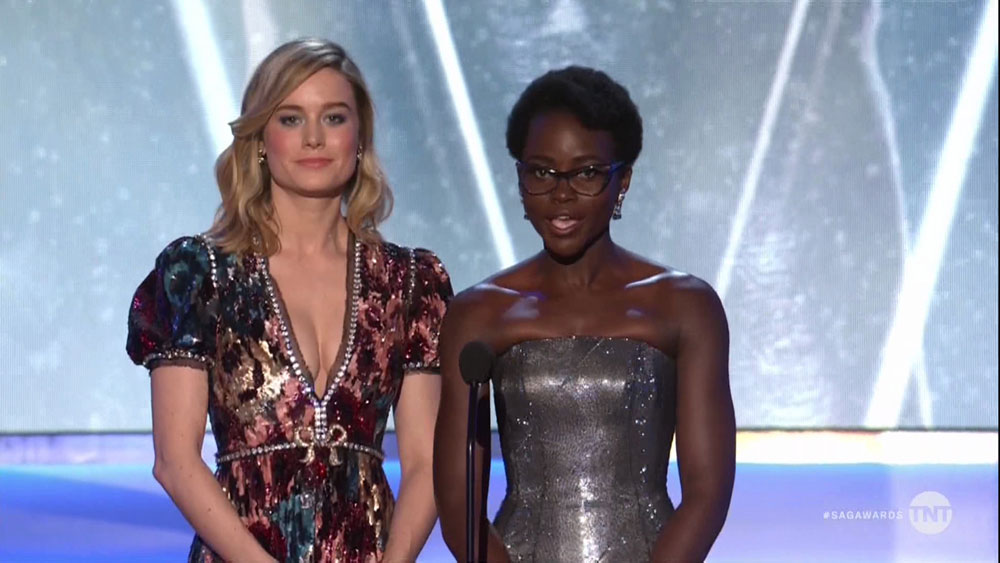 Note to self: look up every interview that Marisa Tomei has ever done about her fitness, diet and beauty routine and get tips. Tomei is 53 years old. I'm almost ten years younger than her and she looks younger than me. Is her secret hydration, sunscreen, Omega 3s or some perfect combination of a bunch of things? She was in a long sleeve full length Laura Basci sequin gown that was perfect on her. Marisa presented with Rosanna Arquette, in one of the most powerful and emotional moments of the night. They mentioned the #metoo silence breakers by name and you can see a clip on Just Jared.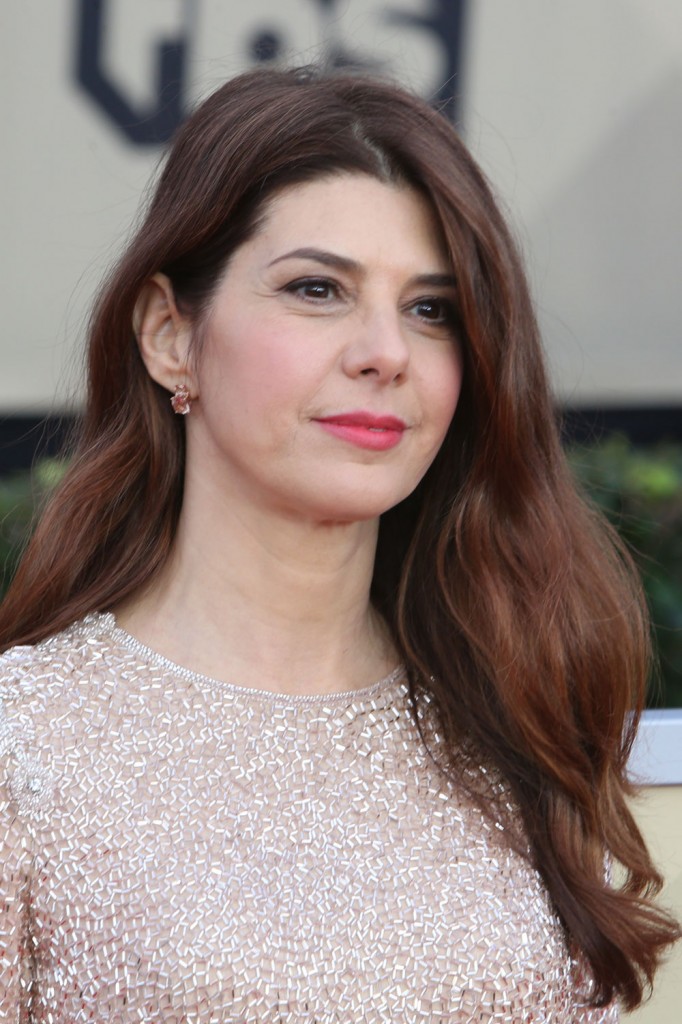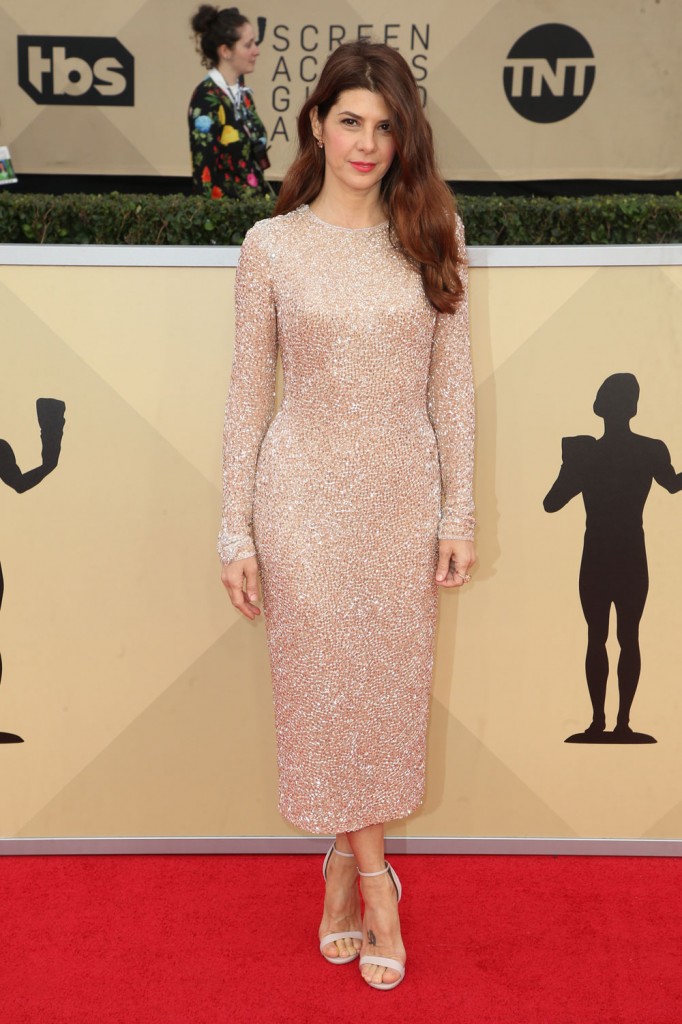 I really liked Zoe Kazan's look last night, especially compared to her awful gown and styling at the Critics Choice Awards. She went with sleek long hair and a simple black Miu Miu dress with a floral print. This was understated and pretty.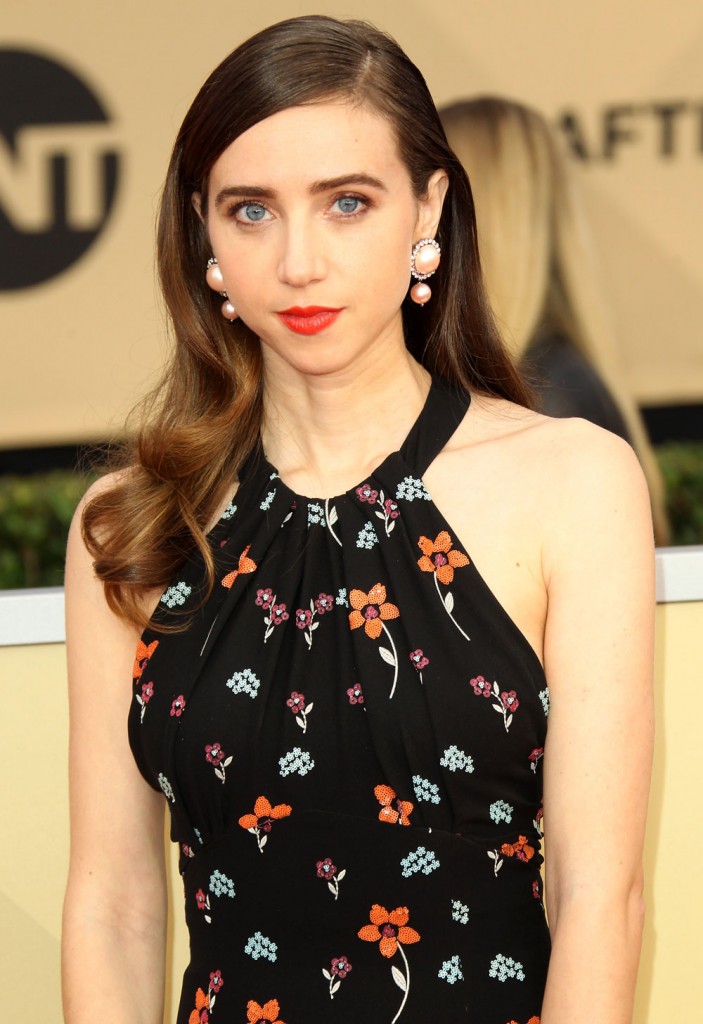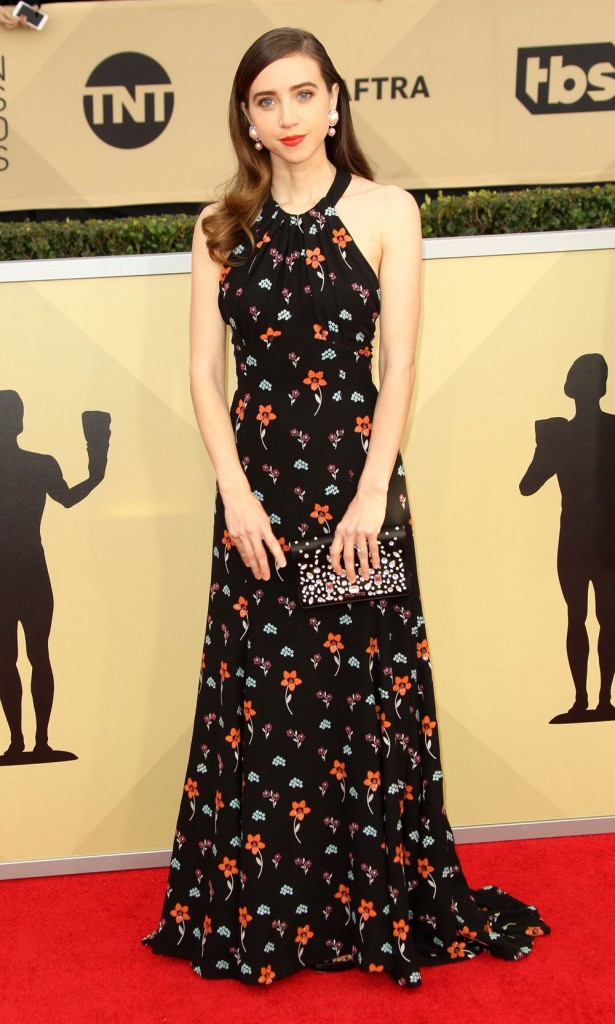 Photos credit: WENN and Getty