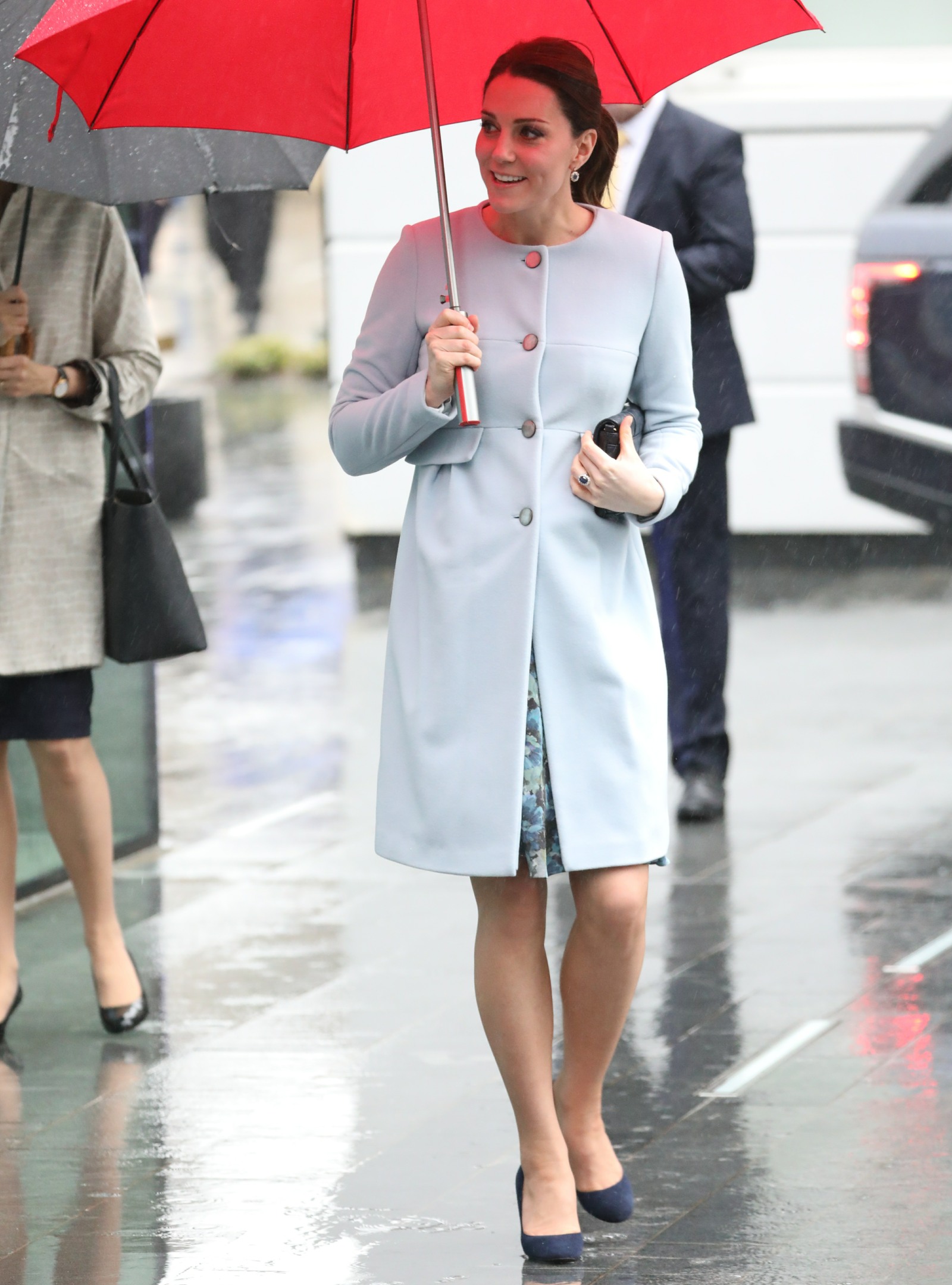 Man, I have not been keeping up with the Duchess of Cambridge's schedule. Usually, her schedule is so sparse that her events are announced a month in advance, and they're spaced out to, like, twice a month. But Kate is actually doing more work in January than she's ever done in before. And I can't keep up! Today, Kate was in London for two events highlighting postpartum mental health for moms. Her first stop was the Maurice Wohl Clinical Neuroscience Institute, and her second stop was the Mother and Baby Unit at the Bethlehem Royal Hospital.
As she rounds the corner into her third trimester, Kate Middleton is highlighting an issue that affects millions of mothers. The royal mom, 36, stepped out in London on Wednesday for back-to-back engagements focusing on postpartum illnesses — the day after she gave a rare speech highlighting the need for children's mental health support.

Today's schedule kicked off with a visit to King's College London, where Kate — wearing a blue Séraphine coat and the same floral print Séraphine dress she has worn twice before — stopped by the Maurice Wohl Clinical Neuroscience Institute. Her agenda included visiting the on-site laboratory to receive a briefing on its work on perinatal research before meeting with experts conducting research in perinatal psychiatry.

Kate's next stop is set for the Mother and Baby Unit at the Bethlehem Royal Hospital, part of South London Maudsley NHS Foundation Trust. The unit specializes in the treatment of postnatal depression and postpartum psychosis.
Sometimes I have great recall for Kate's clothing, but this was not one of those times. I completely forgot about this Seraphine coat, which she's worn before. Looking at the old photos, it feels like Kate took an off-the-rack piece and had it awkwardly tailored, and she definitely moved the hemline up. I still think that she did that in these new photos? Then again, all of Kate's Shades of Blue coats have all started to blend together for me.
All that being said, I think she looks super-cute here. I love it when she wears a ponytail, and I always think pregnancy "softens" her so much. She's one of those women who will look "suddenly" pregnant too – like she's barely showing for months and then all of a sudden, she's waddling around with a sizeable bump. She's got months to go though!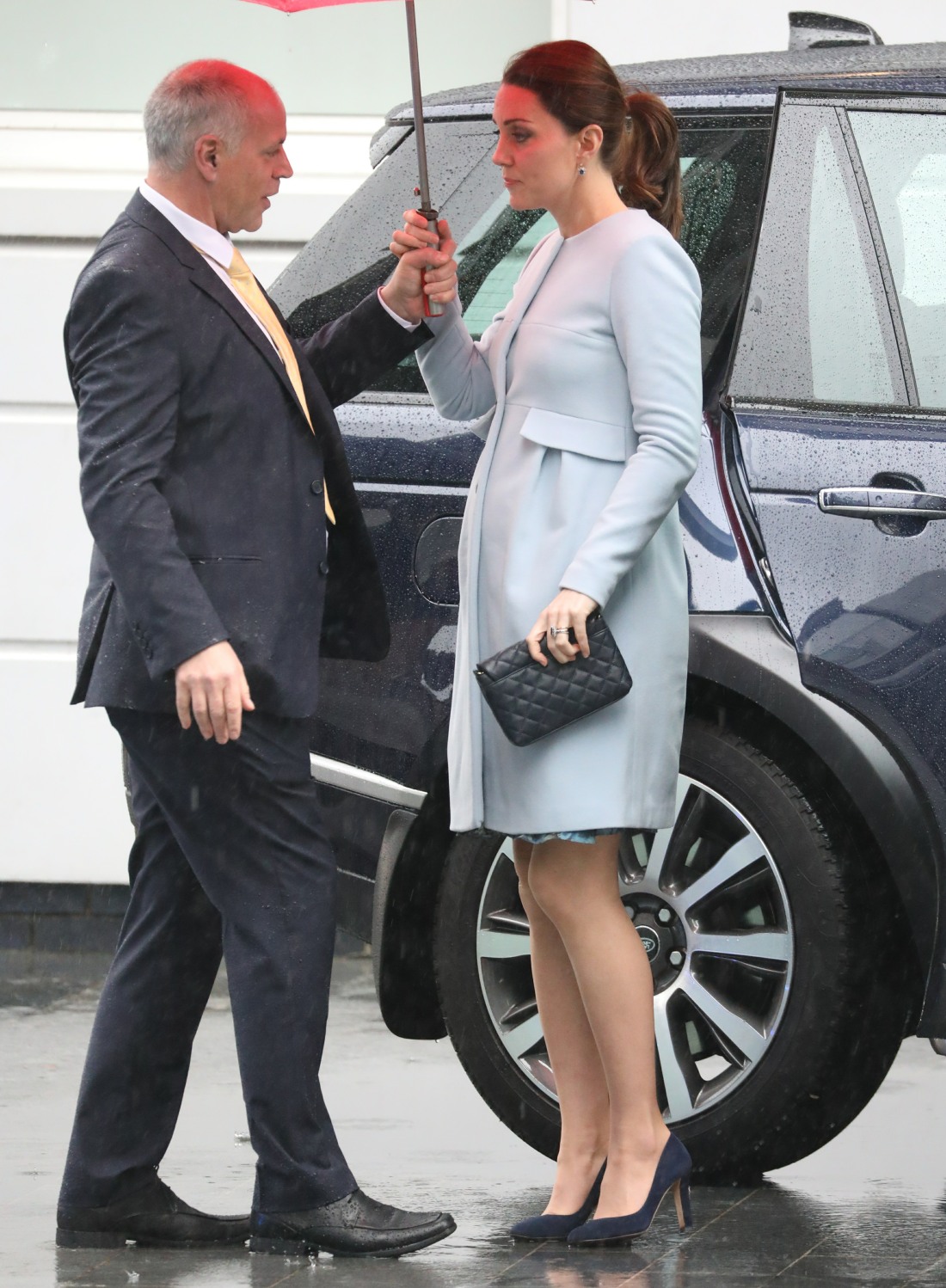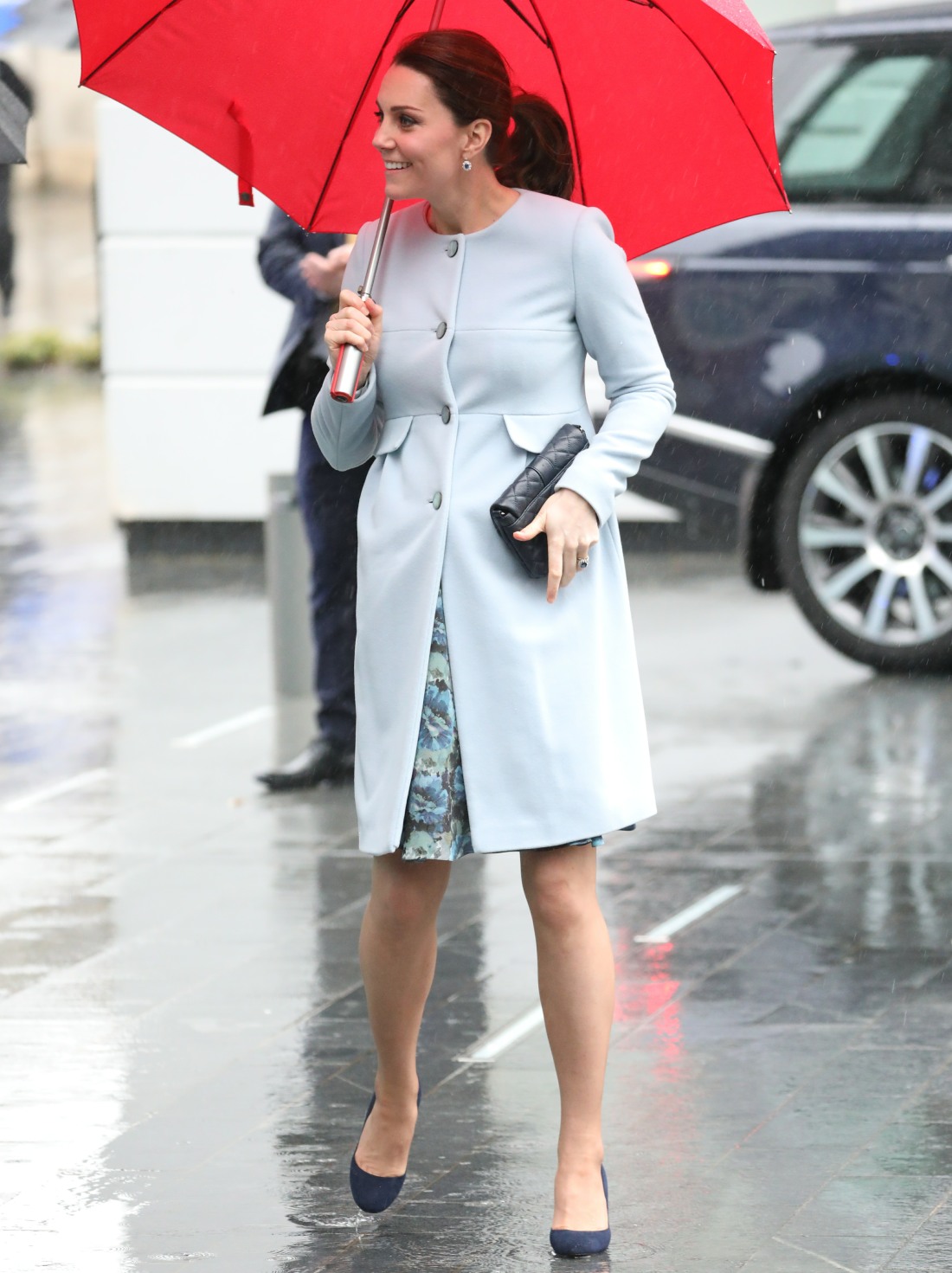 Photos courtesy of WENN.