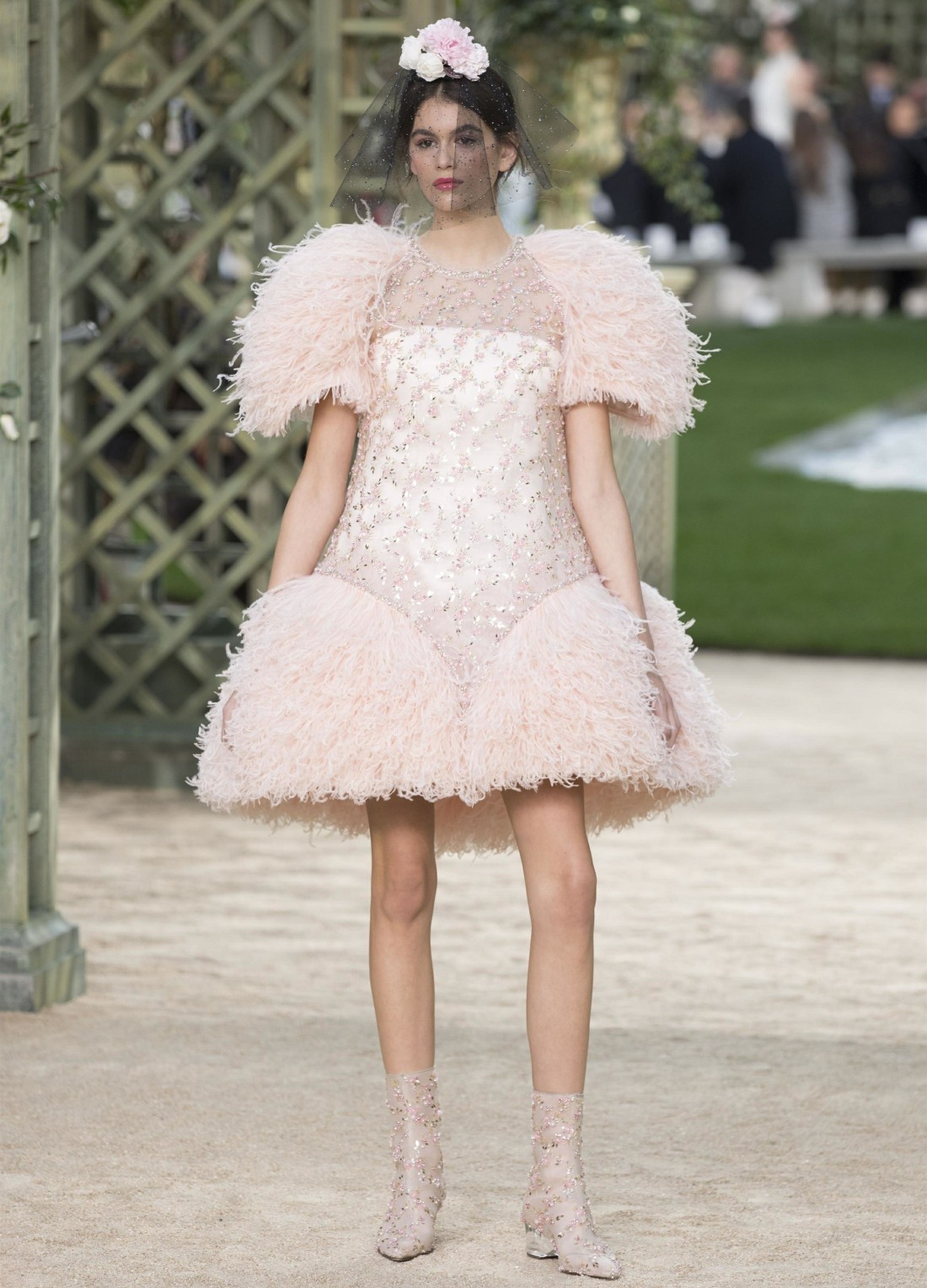 Looking through the photos from the Chanel show in Paris this week, I surprised myself by NOT hating every look. The latest collection features a lot of pastel tweed suits and dresses, which… I mean, I'm sure those looks will be extremely popular with the ladies-who-lunch, which is core of Chanel's market share. But Karl Lagerfeld likes to bring in younger and younger models for the Chanel runway shows, and he's not above stunt-casting nepotism models either. Kendall Jenner and Cara Delevingne have famously walked Chanel runways, and for this week's show, the stunt-casted model was 16-year-old Kaia Gerber, daughter of Cindy Crawford.
I'm sure Lagerfeld told Kaia that this Chanel dress was the most special, but let me tell you… this is possibly the most absurd dress in this collection. That's not Kaia's fault – she's just the clothes hanger. But it just reminds me of something that… I don't like to say, because it feels mean. But Kaia really isn't much of a model, right? There's a learning curve, for sure, and she's still so young so there's definitely time to learn her angles and how to do all of this. But it just feels like the hype around her doesn't match the reality. And just remember: Kaia will be "designing" a capsule collection with Karl Lagerfeld this year too. Eyeroll.
I'm also including a photo of Kaia out and about in Paris before the show. Those glasses annoy me! God, this child makes me so grumpy.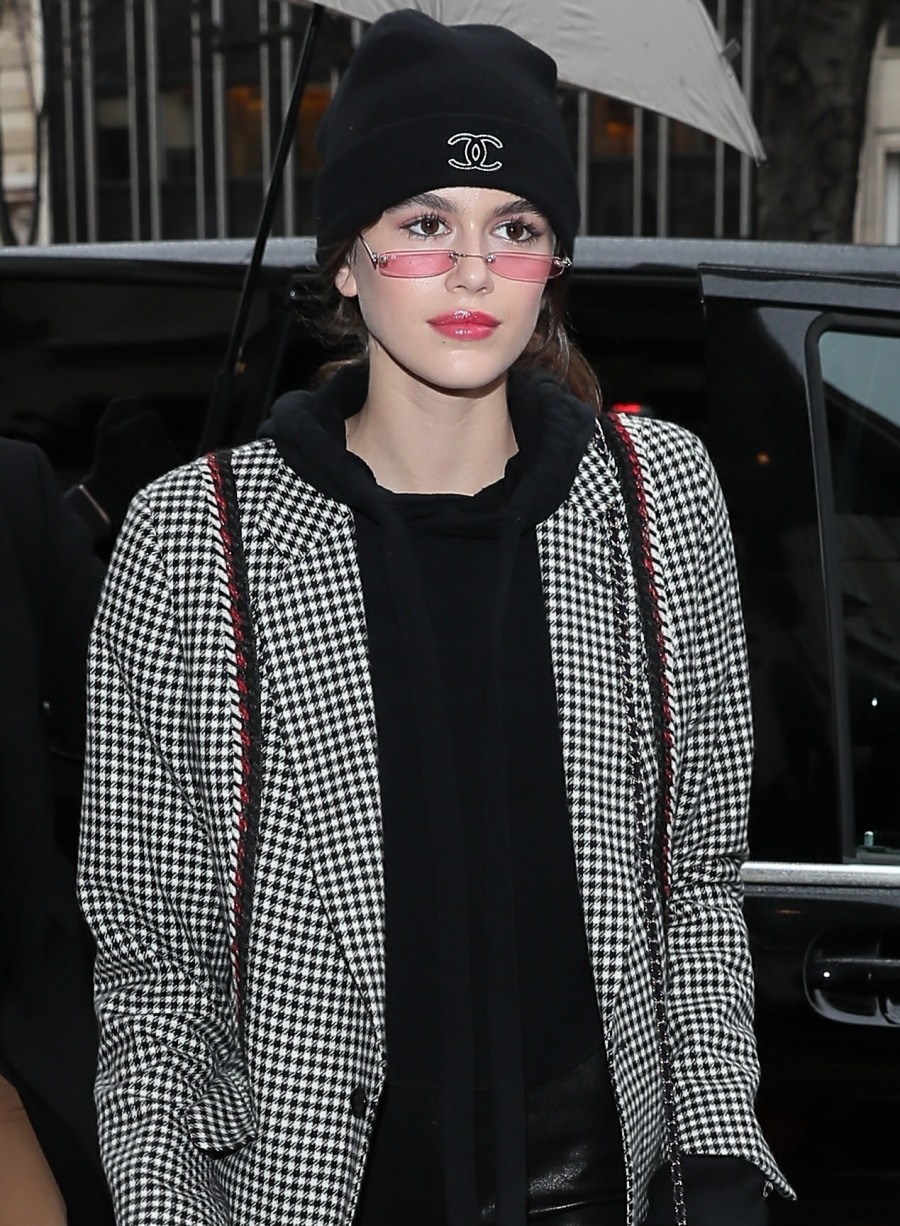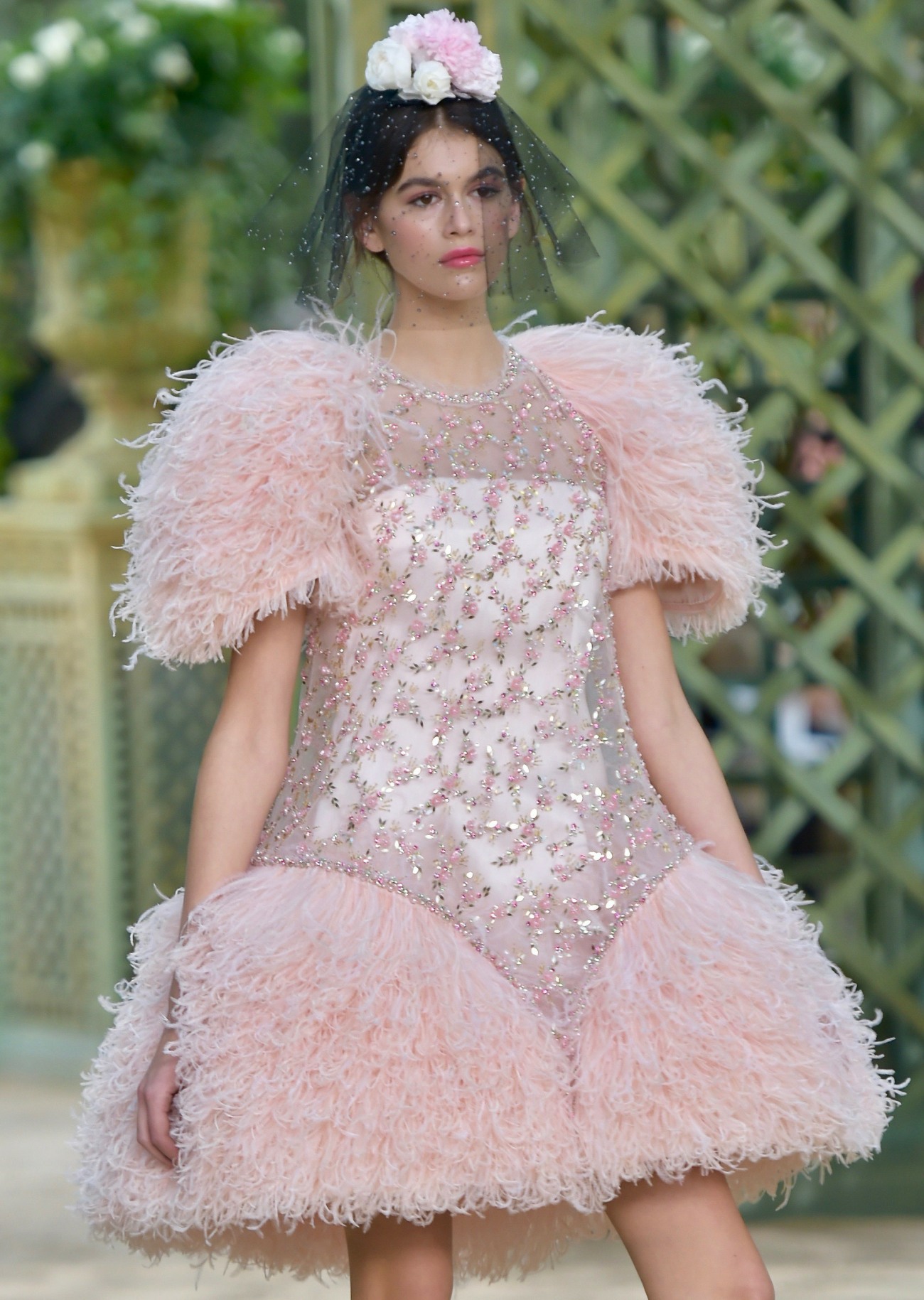 Photos courtesy of WENN, Backgrid.