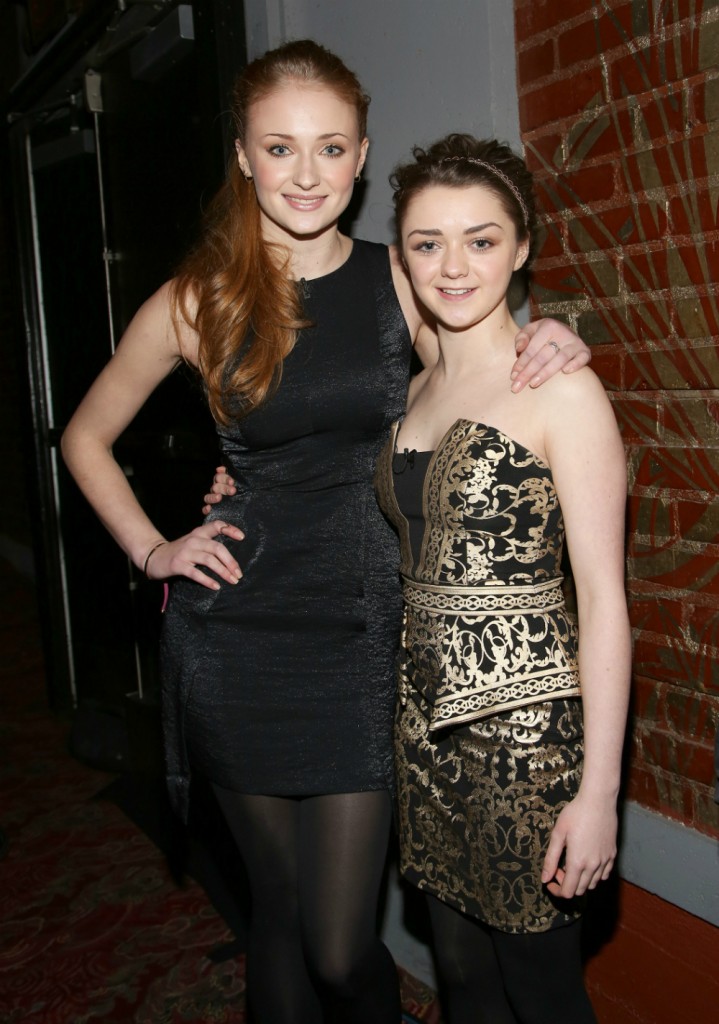 As Kaiser mentioned, Sophie Turner is positioning her wedding to Joe Jonas be a proper House of Stark affair. Not only does she dream of winter nuptials, Maisie Williams, who plays Sophie's sister on Game of Thrones, will be a bridesmaid. Stark standing with Stark, shoulder to shoulder, as she becomes… a Jonas.
Actress Maisie Williams will be a bridesmaid in Sophie Turner's marriage to Joe Jonas, according to an interview with Radio Times.

During the interview, Williams was asked if she was "bidding for a role as bridesmaid" in her "Game of Thrones" co-star's big day.

"Oh I've already got it!" Williams replied, rolling her eyes at the idea that she wouldn't be asked. "It's very, very exciting – but it's kind of bizarre, though."

Turner and Jonas announced their engagement in October, but no other details, such as a date, have been announced yet.

Williams added during her interview that Turner will likely wait until after they're done shooting the upcoming and final season of "Game of Thrones" before she starts making any official wedding plans.

But that doesn't mean Turner isn't totally amped about her special day.
"I think she's already letting her little heart wonder and imagine," Williams said.
I don't think Maisie as a bridesmaid surprises anyone who follows the cast outside the show. Maisie and Sophie bonded from the start and have a well documented friendship. They both got a tattoo reading "07.08.09″ to commemorate the day they met and they celebrate the anniversary each year. In the early days, they filmed silly Vine videos during their downtime together. Sophie said their friendship had a lot to do with being the same age and having a similar background. The two went through the same experience, as Sophie described, "we've had the same struggles in terms of dealing with body image and puberty and growing up in the public eye." In light of that, It's kind of wonderful they had their bond to get through such an extraordinary adolescence. Maisie did not give details about Sophie's wedding but I imagine that's because Sophie hasn't done any proper planning. Like Maisie suggested, I think most cast members have put their lives on hold until the series wraps. Which means we get to plan it! I'm insisting on faux-fur capes and a dire-wolf procession as Kaiser suggested. Beyond that, I might suggest ice sculptures of Ramsay and Joffrey's heads and a red velvet cake of Littlefinger that Maisie could slice, starting with the neck. But I'm flexible.
Speaking of post GoT, Maisie is a little worried about her career. Sadly, she believes she does not fit traditional beauty standards, noting how shallow the industry is. However, she added that "it's sad that you only get to see one type of beautiful on screen." I couldn't agree more and I hope Maisie has a long and fruitful career.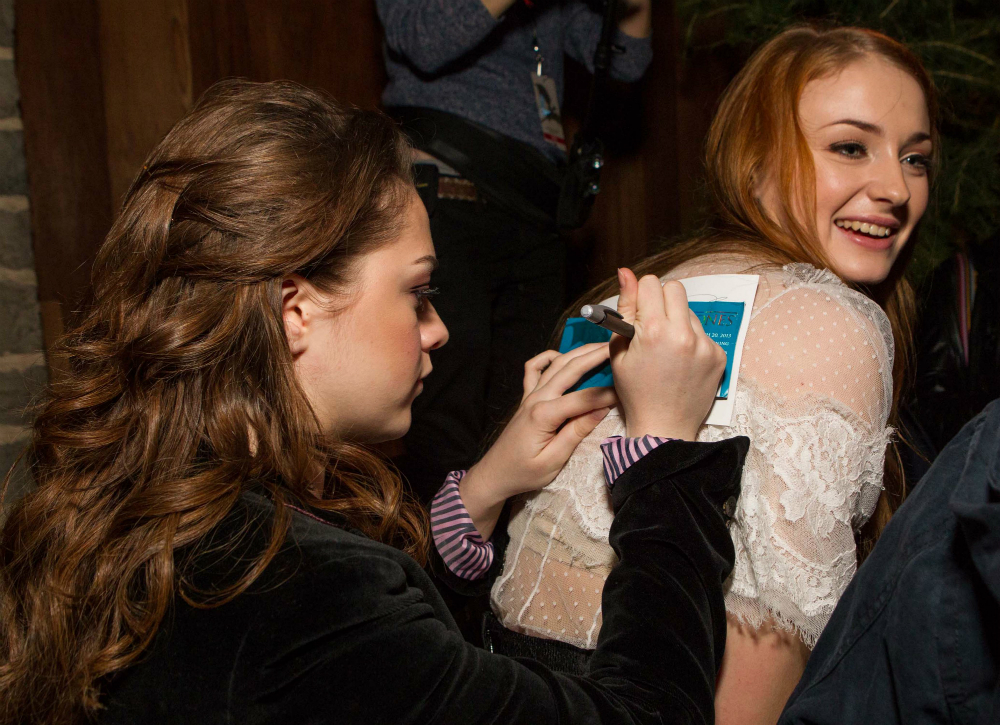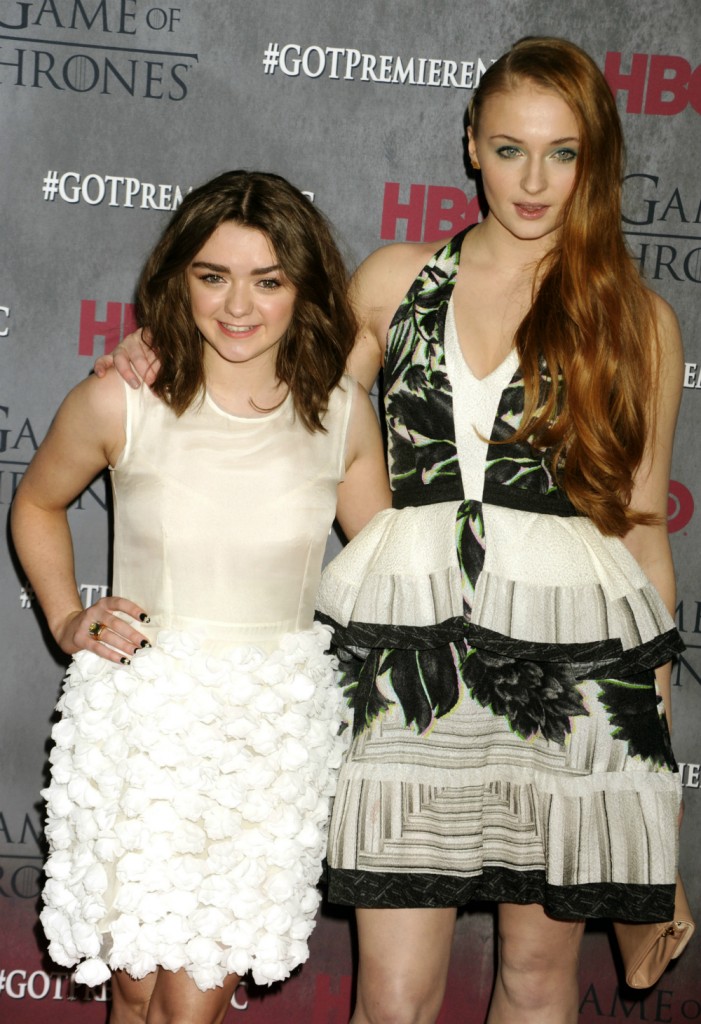 Photo credit: WENN Photos, Getty Images and Instagram