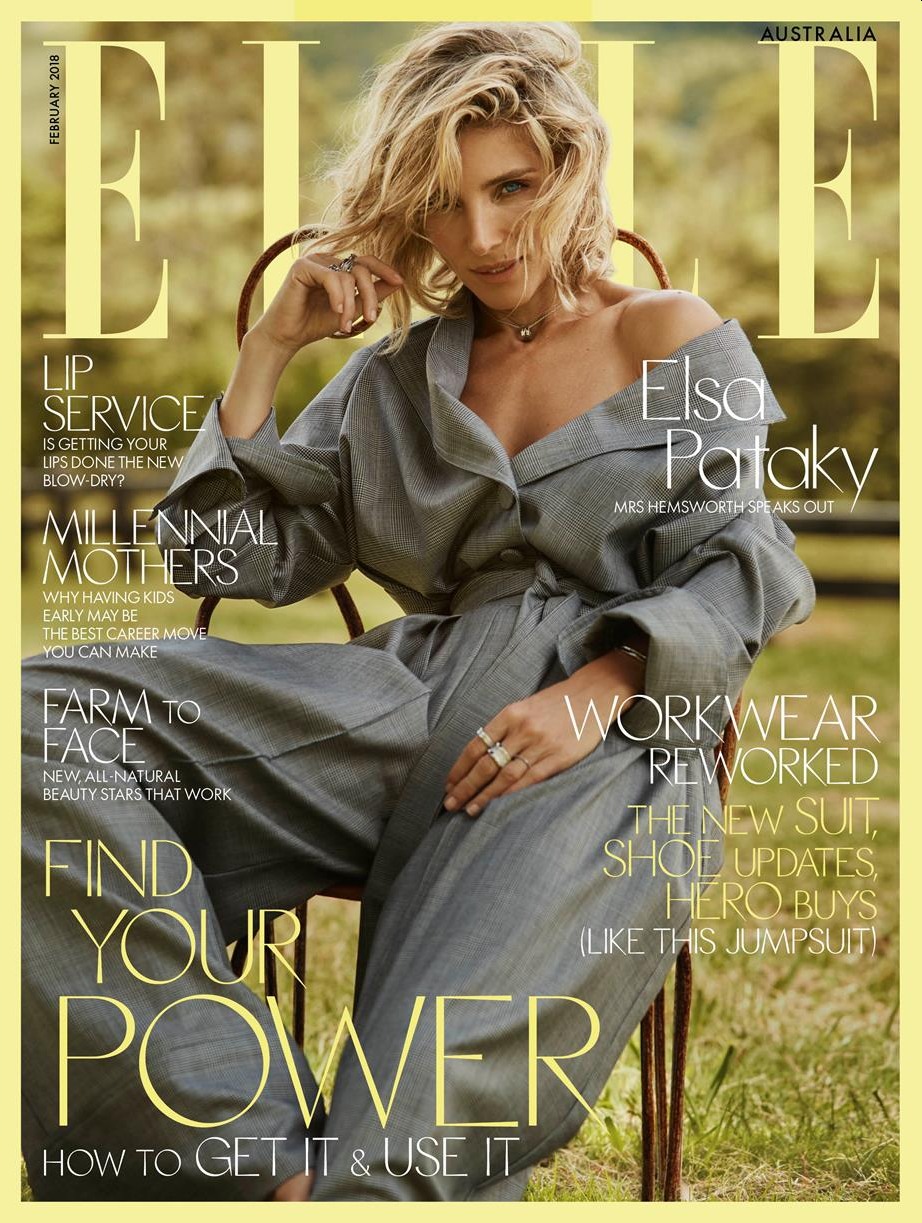 Elsa Pataky covers the February issue of Elle Australia. Did you know that she's 41 years old? Chris Hemsworth, her husband, is 34 years old. They've been married since 2010 after what was a "whirlwind" 10-month romance. That's mainly what she talks about in this interview, how she's a mom to Hemsworth babies and how she didn't really know Chris when they got married and all of that. We haven't talked much about Elsa after she and Chris moved to Australia – I always believed that it was Chris's way of trying to get Elsa to stop being so thirsty for attention, but she's always claimed that she wanted to move out of Hollywood too. Anyway, I didn't hate her in this interview at all. I actually realized that I've kind of been missing her. Some highlights:
How motherhood changed her: "It's interesting how you can be a successful woman who has been working her whole life, and then you have kids, and suddenly your career isn't as important, and you don't appreciate it as much, and you just think, 'What am I doing? I have been fighting all my life for this, and now I don't know if I really want it?' It's unfair in a way because I don't think men go through that. But when you become a mum, everything that was important goes into second position. You change a lot. You mature, you see life differently and learn so many things."

Starting a family with Chris so quickly: "I think any time you start a family without knowing each other that much, it can be complicated… He was very young to be starting a family, and at the same time he was juggling that with his career and it was sometimes difficult, there was so much going on. But he was always trying to be the best dad and has never failed to make me feel like his family is the most important thing to him and [going through that] is how we've become so strong together."

Moving to Australia: "I always tell people, don't be scared of moving out of your comfort zone because if you are, you'll miss out on so much life. Almost every person I've met who has had the courage to leave everything and have another experience, they have never regretted it. Just go, leave everything, who cares what is going to happen? You'll have to start again? Great!"
In previous years, I've asked you guys if Elsa really is as famous as she thinks she is. Like, the only reason I knew her, pre-Hemsworth, was because Adrien Brody bought her a castle when they were together. Some might even say that marrying Chris Hemsworth was really her best career move. But there's little doubt that whatever career she had and still has is now on the backburner in service of his career, his needs, his desires. He tucked her away in Australia and now it's harder for her to work or travel. Ugh.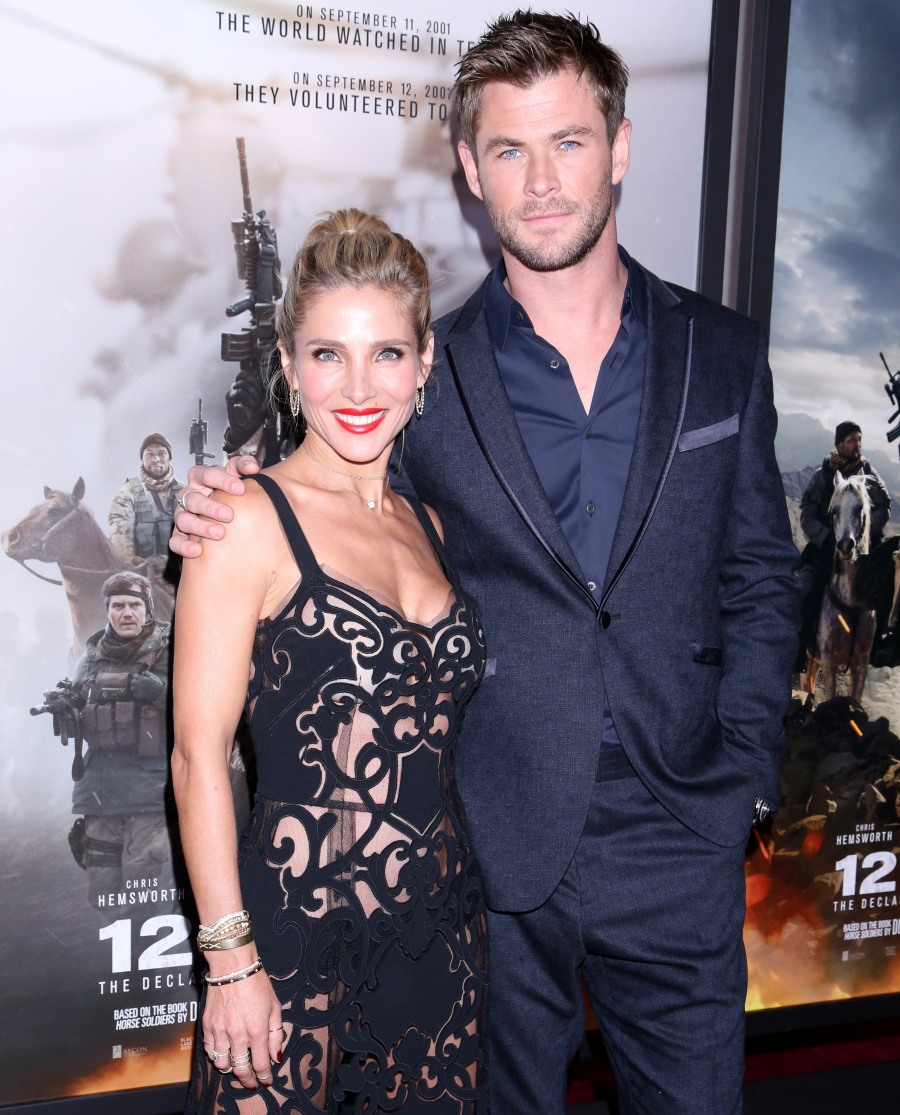 Photos courtesy of WENN, cover courtesy of Elle Australia.