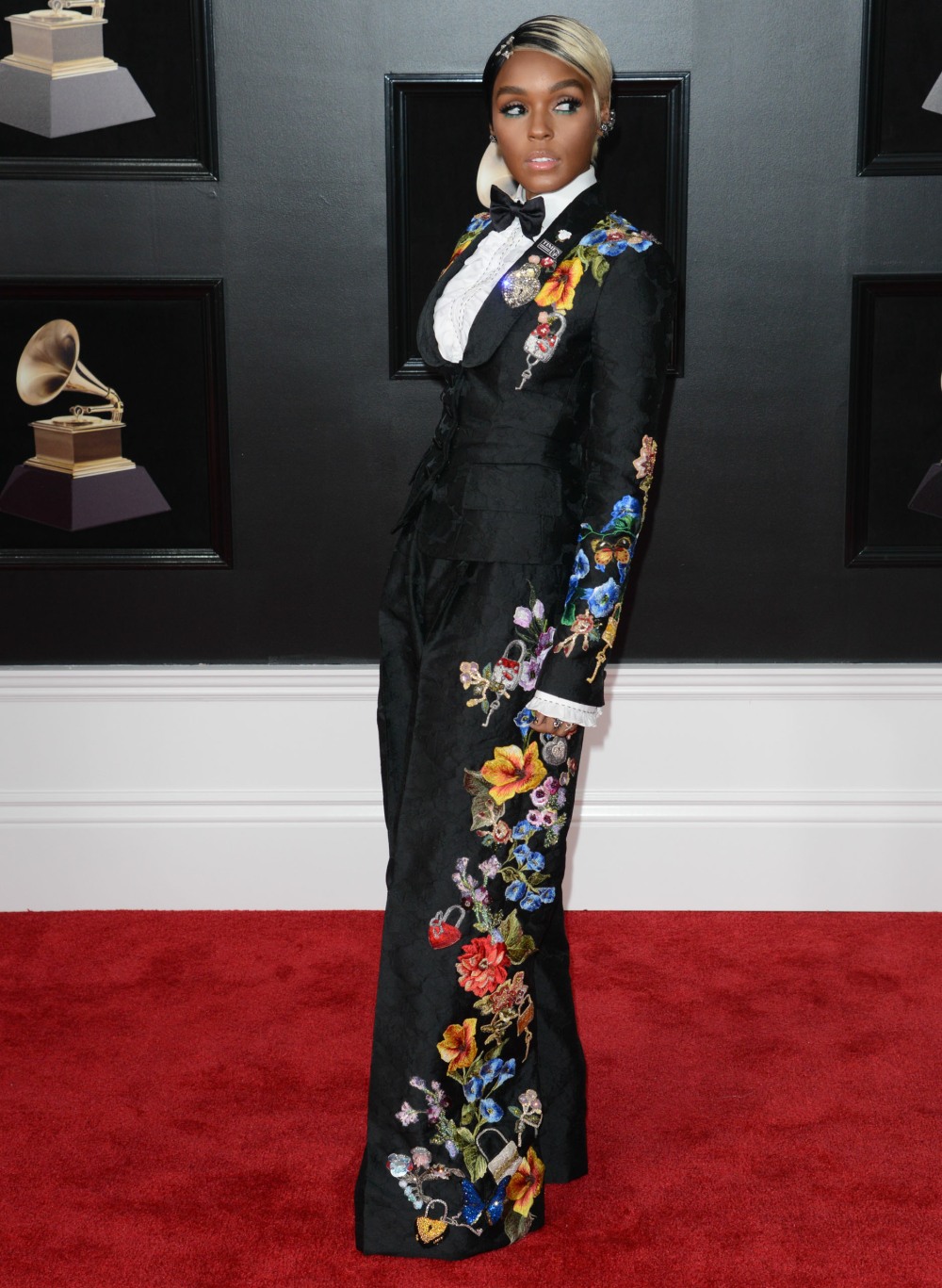 Janelle Monae's appearance at the Grammys wasn't actually about her appearance. Still, we should say a few words about her Dolce & Gabbana suit – it was awesome. She looked incredible, and it was a relief to see her wearing something with actual color! Anyway, Janelle was invited to present Kesha's performance of "Praying," and Janelle ended up giving a wonderful speech about Time's Up and women not taking any more sh-t. "We come in peace, but we mean business." This is good too: "And just as we have the power to shake culture, we also have the power to undo the culture that does not serve us well."
Janelle Monáe just dropped the mic at the #Grammys for #TimesUp and the #MeToo movement. pic.twitter.com/B1HKNFAFVJ

— Raw Story (@RawStory) January 29, 2018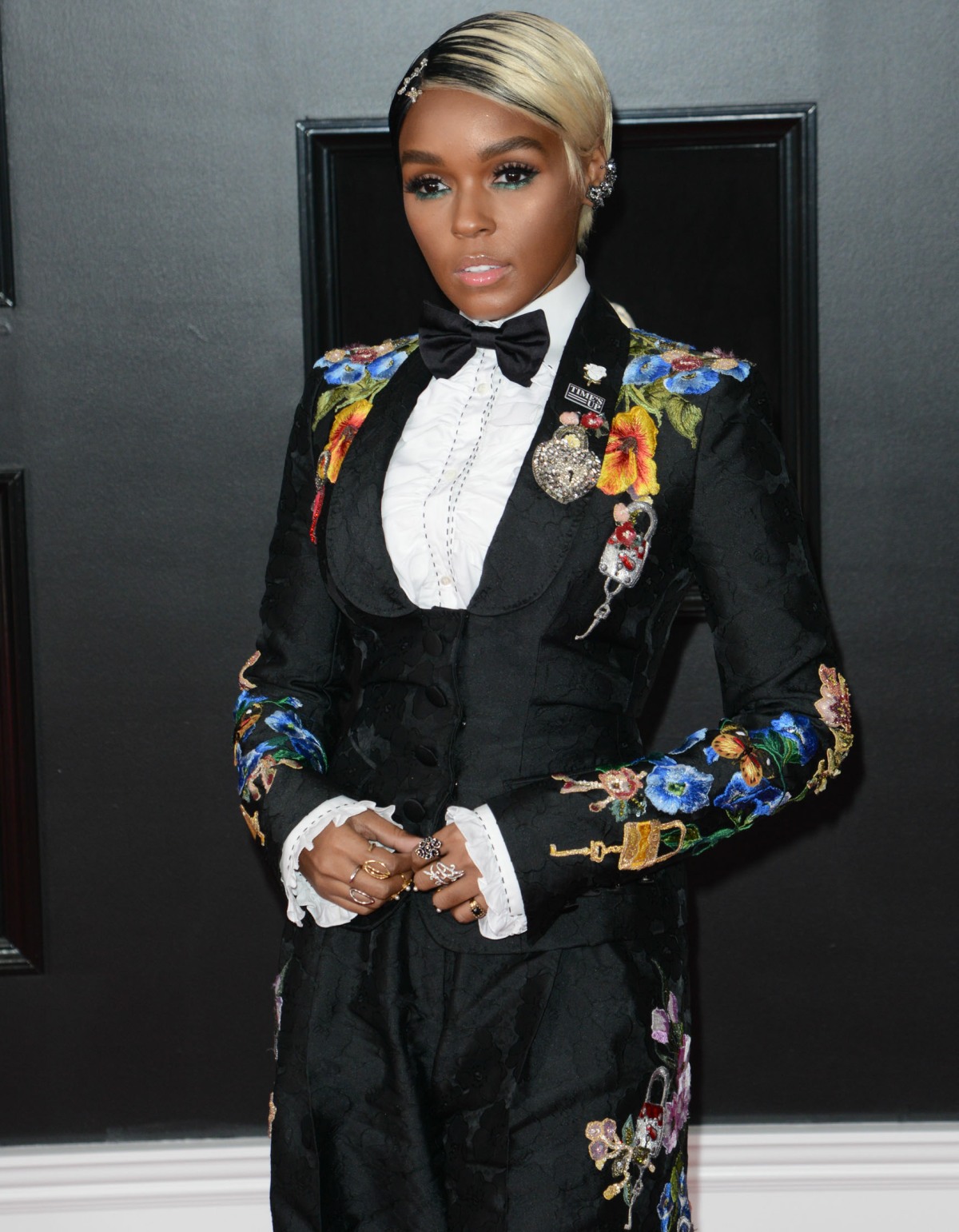 Anna Kendrick in Balmain. I mean… I get it. I get that Anna Kendrick isn't going to show up to the Grammys in a giant, fluffy dress. I get that this year was more serious, even for the presenters. I get wanting to wear a suit. But THIS suit? This suit is terrible.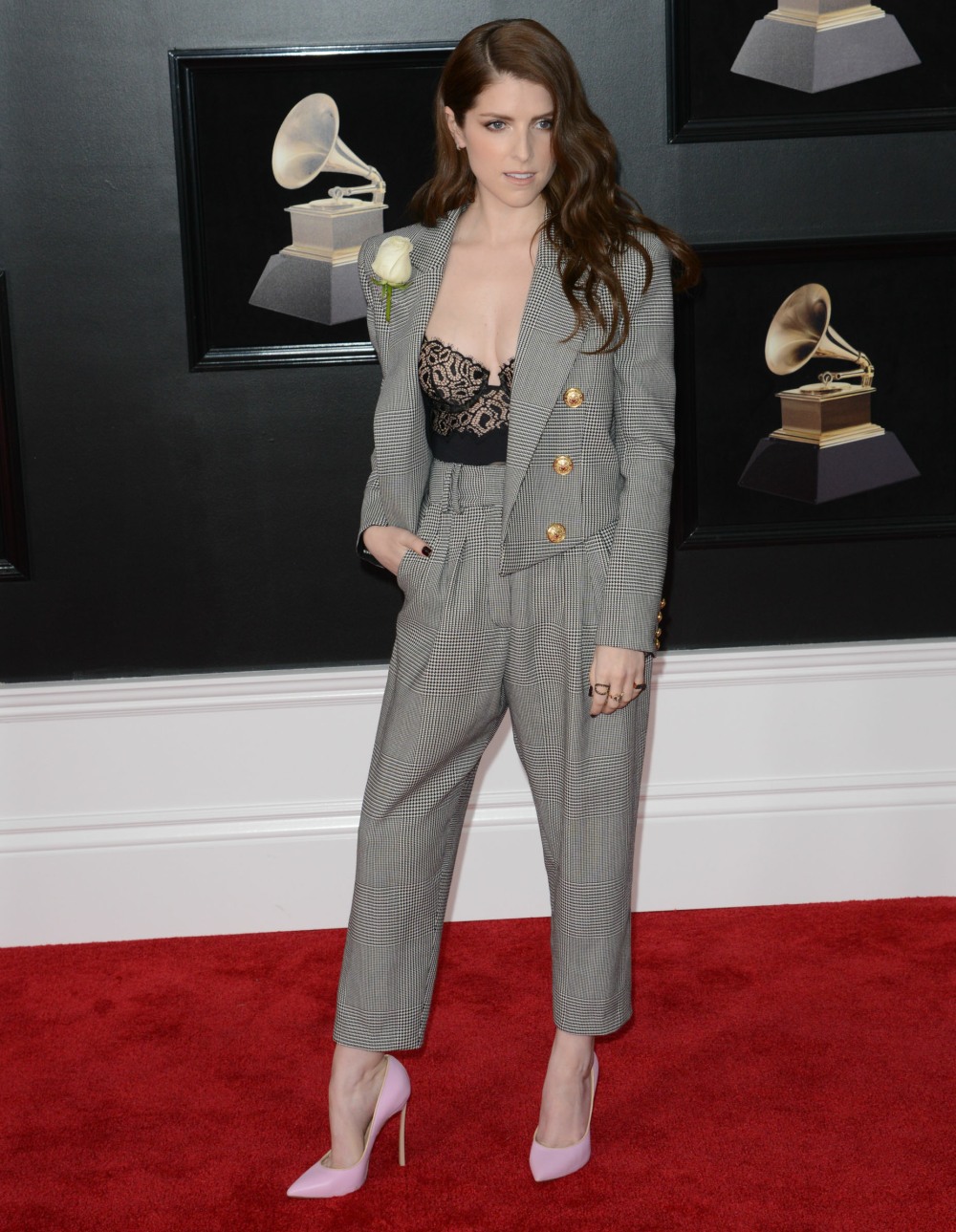 Jaden Smith in a MSFTSRep top and G-Star pants. What are we even doing here? How do we know 1 + 1 = 2? What if there's another planet within this planet? What if we are the metaphysical content of a duck? These are the Thoughts Going Through Jaden Smith's Head At the Grammys.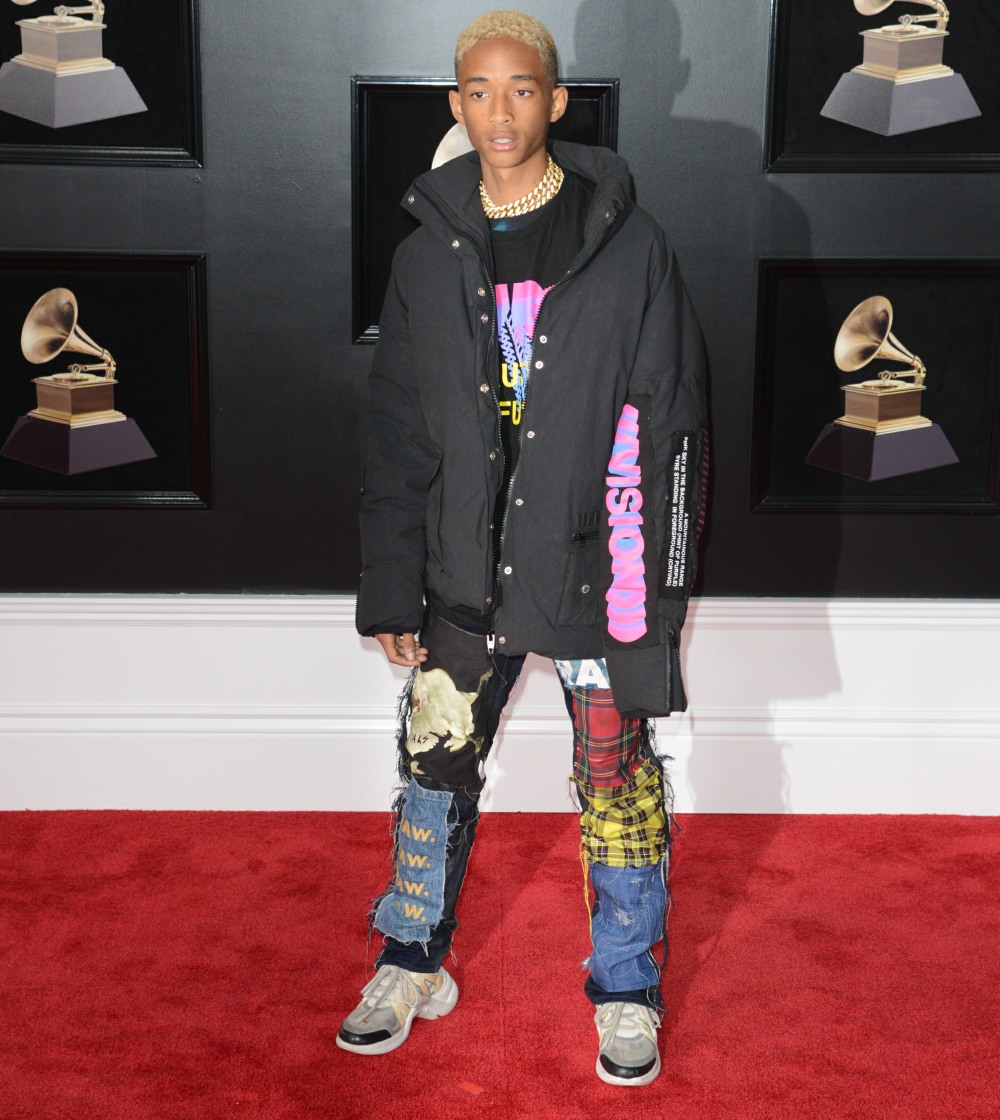 Joy Villa is the same a–hole who wore the MAGA dress last year, and this year she wore this anti-choice dumbf–kery. She wanted attention, so here it is.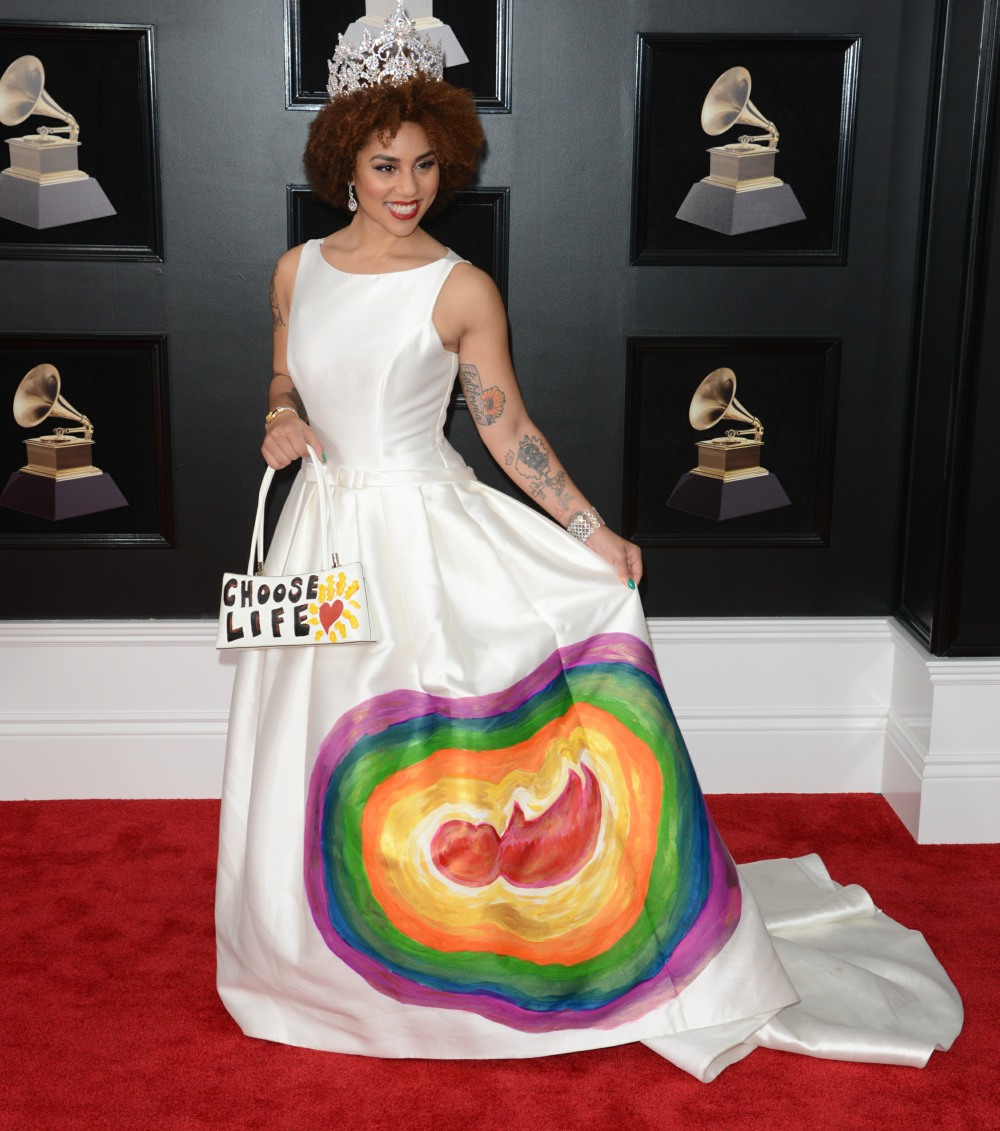 Photos courtesy of WENN.