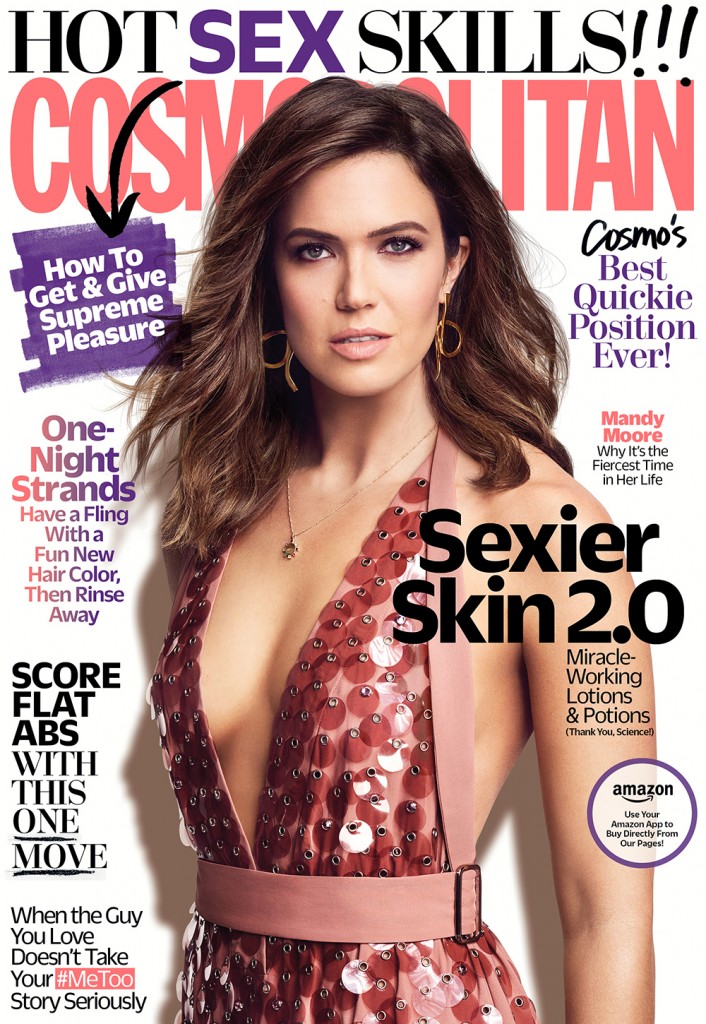 Mandy Moore, currently knocking 'em dead as matriarch of the Pearson clan on NBC's This is Us, is on the cover of the March issue of Cosmopolitan. The 33-year-old singer-turned-actress looked stunning in a rose-hued, low cut dress (which I covet). She discussed her role on the show and the current state of affairs for actresses, which she feels is looking up. Let's hope she's right. Mandy also credits her 2015 divorce from husband Ryan Adams for helping her boost her confidence and develop a thicker skin.
When asked to describe her This is Us co-stars in one word, she was unable to do so, stating that her TV hubby, Milo Ventimiglia was "boundless", adding that he's "just the greatest in every way." She describes her "kids" Chrissy Metz as "spectacular" as well as "funny and crazy talented" and Justin Hartley as "magnificent" (and "tall" and "utterly handsome". Well, duh). Of show favorite (and multiple award winner) Sterling K. Brown, Mandy says he's "majestic", asserting quite correctly that "brilliant doesn't even cover it." Here are some other highlights from her interview:
On This Is Us: "Before I got the part, I was making massive changes in my personal life and was looking to echo that in my work. I was waiting for something different that would allow me to dig deep. I knew I was capable, but I couldn't get any momentum, and I had just been crushed by three failed pilot seasons. When I read the script for This Is Us, I told my agent, "I will do absolutely anything to be a part of this.""
 
On the current climate in Hollywood: "We're having a real cultural reckoning—one that's definitely past due. Men have been using their positions of power to take advantage of women, and it's so prevalent…I can only hope that what's happening encourages more women [to speak out] and it serves to put women in more powerful positions across the spectrum and in entertainment specifically…as studio heads, directors, writers, and produces. I think it's going to help women ascend to the top faster."
 
On gaining a newfound level of confidence: "It's a combination of getting older and wiser and going through the hard knocks of a divorce. You realize, I'm not going to take anyone's sh*t. It's emboldened me. There's power in saying no and in asking for what you deserve. There is power in knowing your value."
Along with the interview, Mandy recreated scenes from some of her "iconic" (Cosmo's words, not mine) movies. She recited dialogue from The Princess Diaries, Saved, which she recalled was "fun" and even How to Deal, which prompted her to ask, "Did anyone even see this movie?" With Tangled and Saved being the lone exceptions, I agree Mandy should be really happy that This is Us came along.
As far as This is Us, the next episode is sure to include another iconic moment or two for Mandy to add to her highlight reel. When asked to describe the show's post-Super Bowl episode and its potential emotional effect on audiences, creator Dan Fogelman told Entertainment Weekly, "The episode is alternately thrilling and brutally heartbreaking and sad. And then surprising. If you stick with it and can make it through it [laughs], it's very rewarding." As for those who thought the episode-ending fire of last week is the end of Jack, think again. Says Fogleman, "we have a long way to go, and a long way to go with Jack in the story, before death and after it." So, TIU fans, make sure you unplug your Crock-Pots, get a warehouse club-sized mass of tissues and settle in on Sunday night.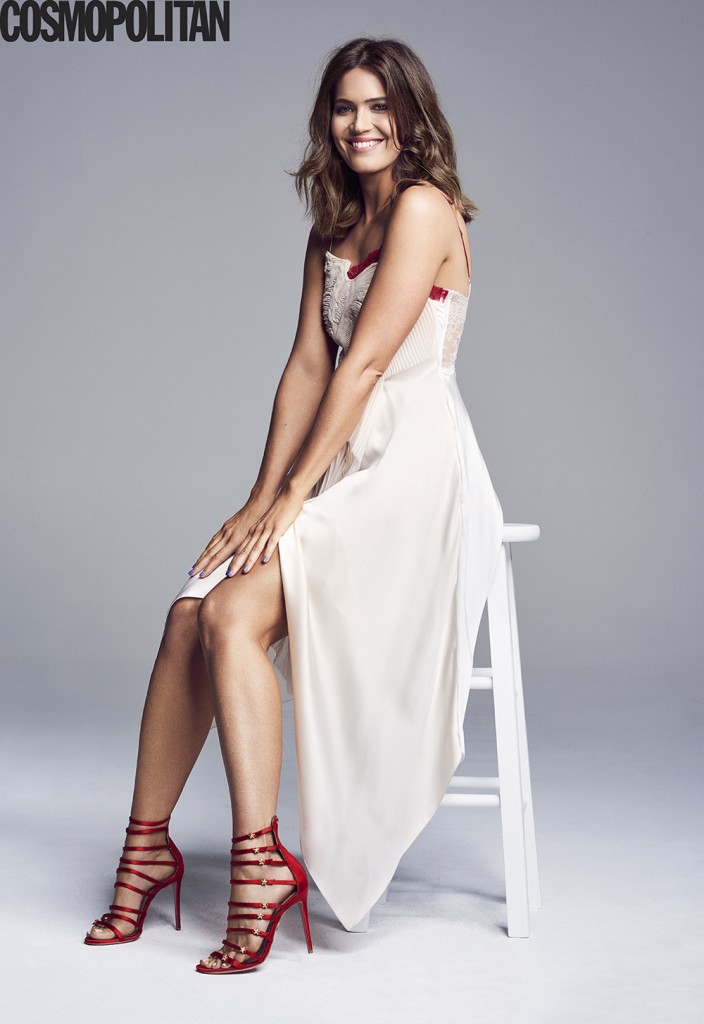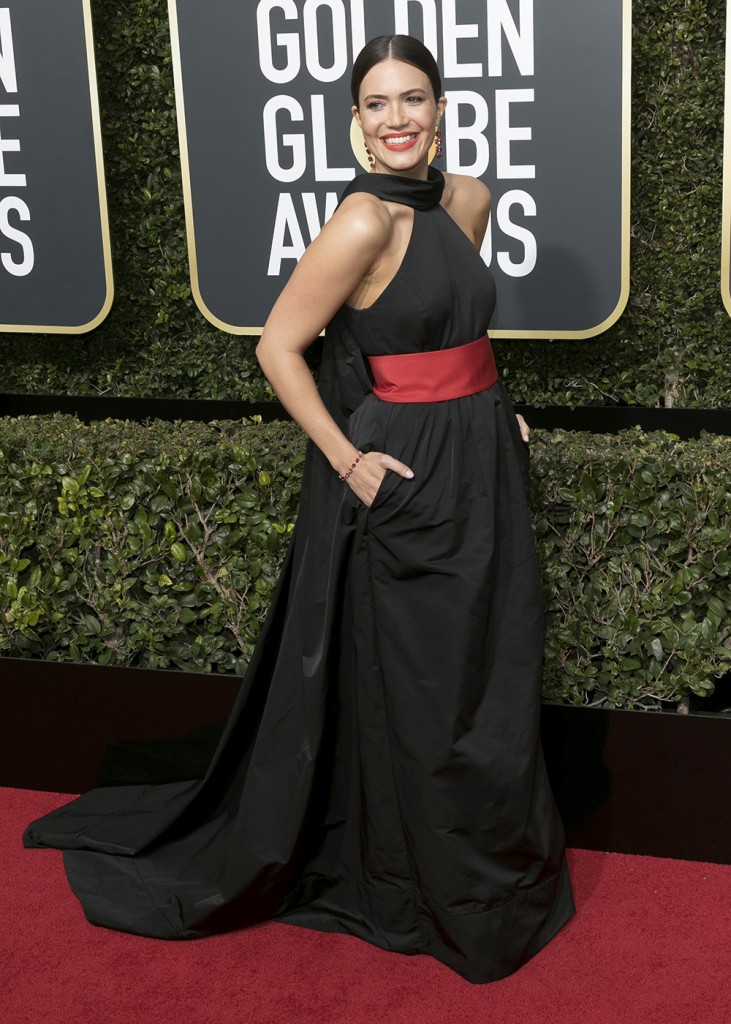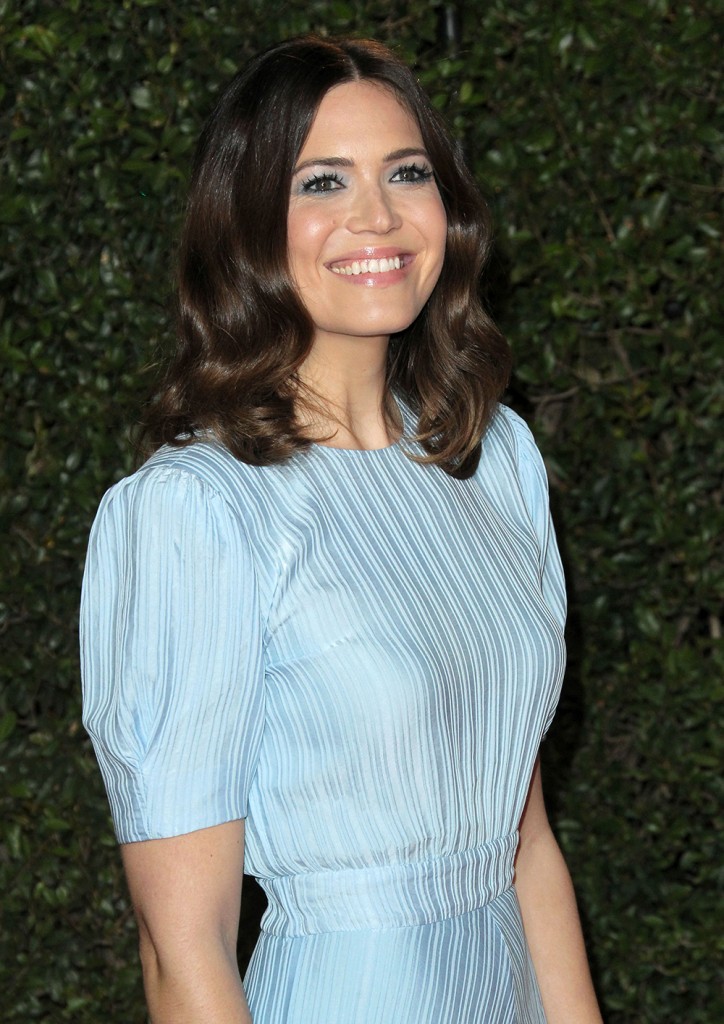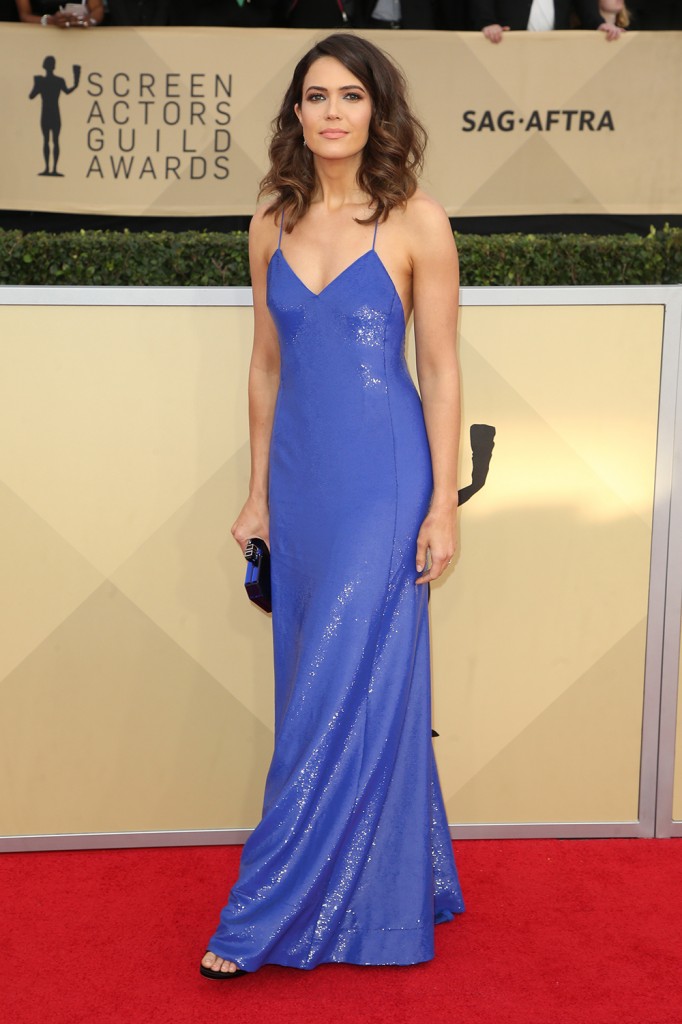 Photos: Cosmopolitan/Eric Ray Davidson, WENN.com