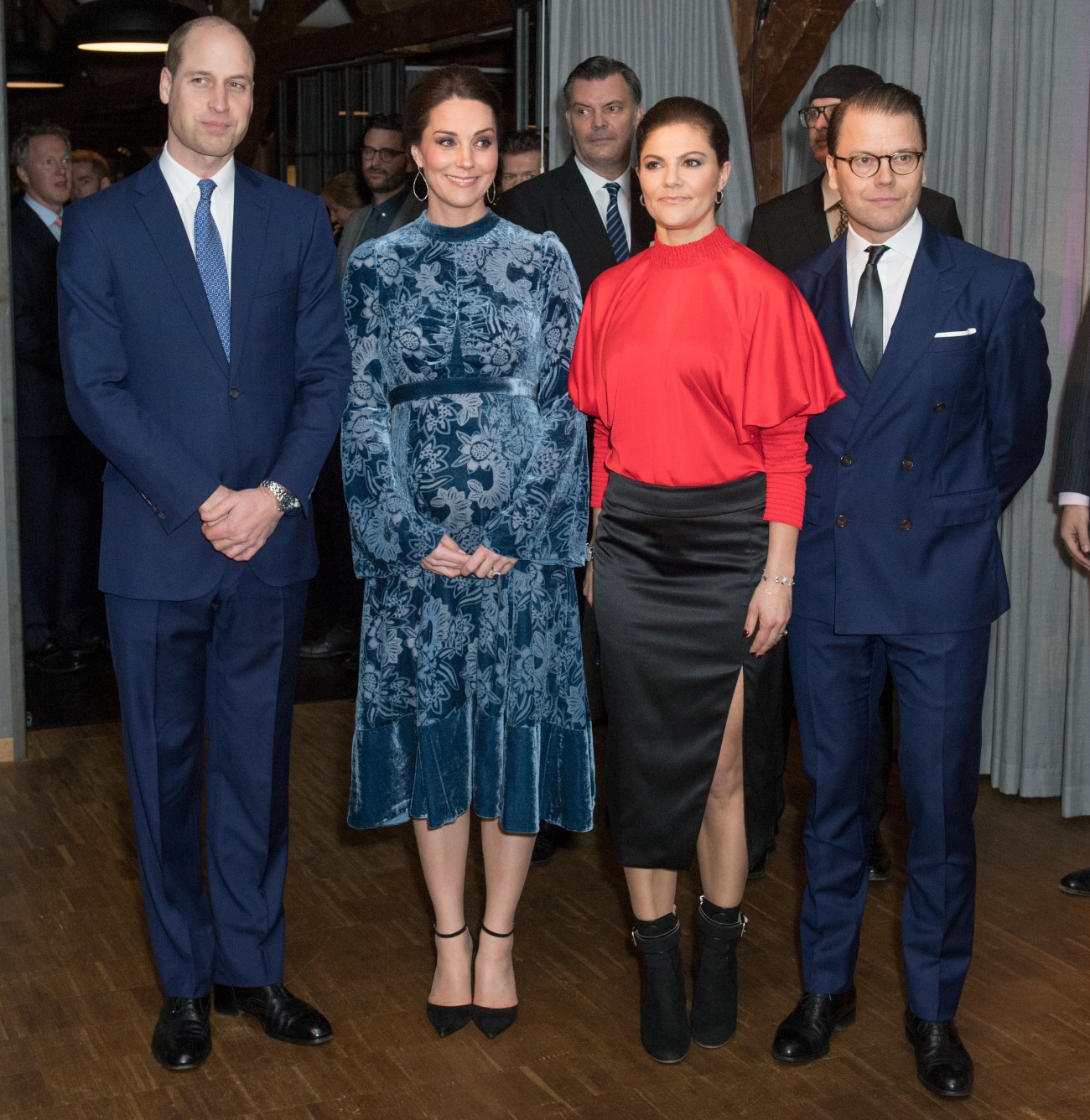 Of all the designers the Duchess of Cambridge wears regularly, which designer or label do you think is consistently the best for her? I would argue that it's probably Sarah Burton for Alexander McQueen, although Kate has worn a few terrible McQueen looks over the years. But can we say with 100% accuracy that Kate and Erdem is a collaboration that needs to end? I see why she wears Erdem, a label full of whimsy, florals, frills, lace, Victorian cosplay and sketchy hemlines. But those are the reasons why she should no longer wear Erdem!
On the first night of the Cambridges' Sweden tour, Kate wore an Erdem gown which – I argued – was her worst look ever. She chose a different Erdem dress for an event on the second day in Stockholm. Will and Kate attended an event at Fotografiska Gallery, and I'm assuming the dress code was "cocktail." This is Kate's idea of cocktail-dress – a matronly, high-necked velvet frock with another f–king dust ruffle attached. Something nice: this one isn't as bad as the rusty chartreuse gown from the previous night. But it's still super-unflattering and just… bad. I don't understand why this is SO hard for her! She obviously has unlimited funds and unlimited time to choose the best, the most flattering, the cutest and most event-appropriate looks. Kate was also photographed wearing a fur-trimmed coat by Swedish designer Ida Sjostedt. Blah.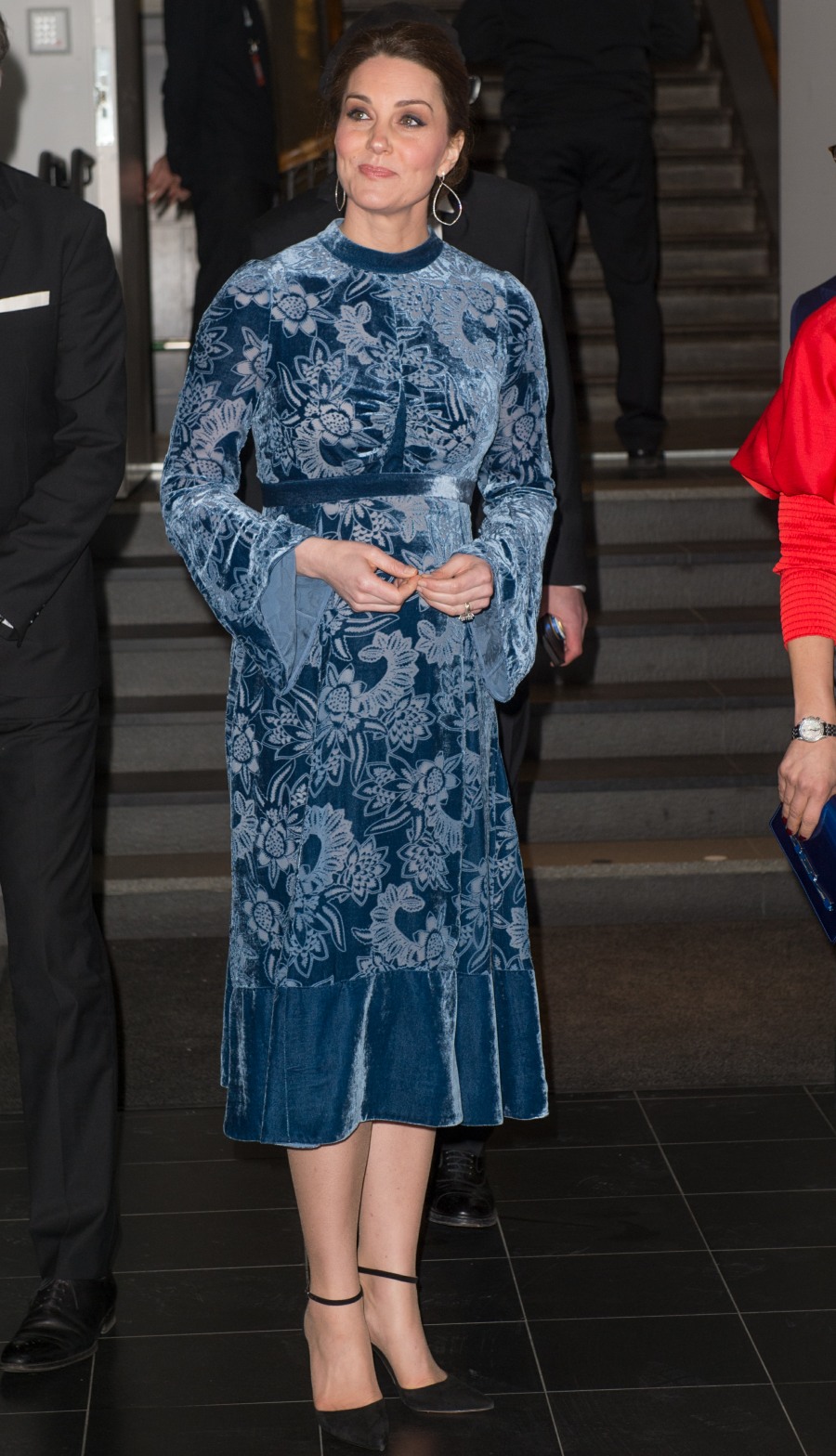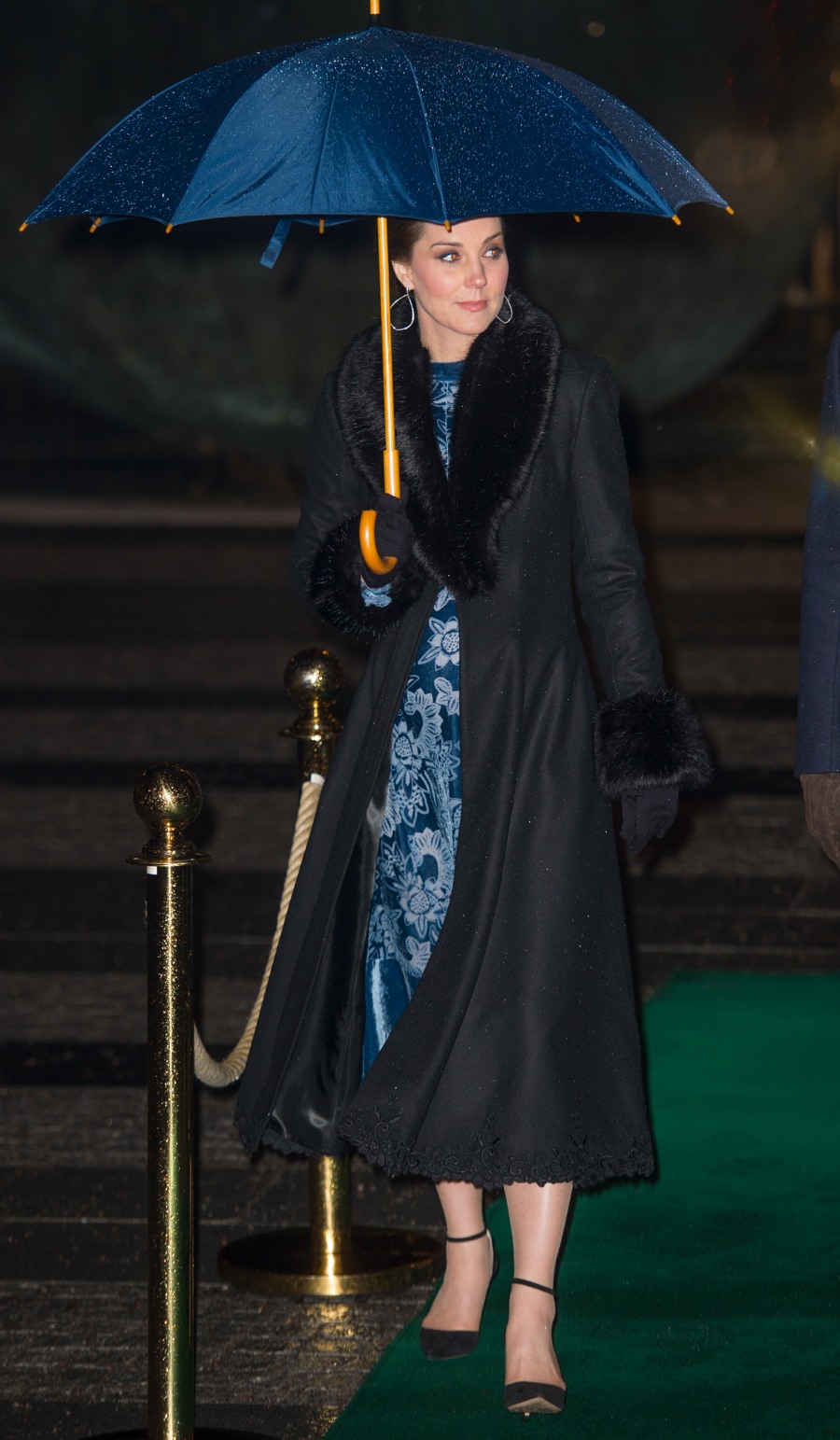 Photos courtesy of WENN, Getty.