Warning: this post contains spoilers about Sunday's episode of This is Us
Well, it's over. For those of us who sat through an okay football game, a mediocre half time show and some pretty good commercials (with the exception of those stupid "Dilly Dilly" spots) to see the post-game episode of This is Us, we finally learned exactly how Jack died. And, as Mandy Moore warned us last week, it was a "soul crusher." Of course, in a show with so many twists and turns, you know there's got to be a swerve right? We learn in the episode that Jack survives the house fire, only to suffer cardiac arrest in the hospital due to excessive smoke inhalation. He might have lived, but he went back to save Kate's dog and some family mementos. What a Dad.
Mandy discussed the episode on Monday morning's TODAY Show. Of finally revealing the answer to the question we've all been wondering about for a season and a half, she said, "I think all of us are tremendously relieved." She and Milo Ventimiglia knew of Jack's fate since the beginning, but, as she said, "not all of the specifics around how he passes away". She admitted "it's nice to pop that bubble a little bit and now we can move forward with the show and answer more pressing questions as well."
The actress went on to say that she and the cast watched the episode together at show creator Dan Fogelman's house last week. After the screening, she recalled, "None of us could speak afterwards, we were sort of speechless. We were recounting some of our favorite parts of the episode and favorite lines, and we would all start crying. It affects us too."
Milo talked about the viewing party as well, telling Entertainment Weekly, "It was heavy. But there was no one that wasn't crying." Even though it was "heavy," Milo noted that the cause of his character's death is "a question that I'm happy not to field anymore," adding, "I am happy to have that in the rear-view. But it's not the end of Jack. There is still so much to know about this guy." Of the episode, he gave kudos to Fogelman, gushing:
He is never one to give us an obvious answer, but he's also never one to make it so complicated that we can't understand it or process it or accept it. His creation of these moments is so beautiful — they're perfect. They really are perfect. It's hard to say someone had a perfect death, but it really felt like a moment that was real, that you don't see, that doesn't carry this, "Yeah, okay, but…" I mean, his wife was eating a candy bar when she heard. [Laughs.] Who does that as a writer? Dan Fogelman does — and it's heartbreaking and beautiful and it's unique.
When asked by Esquire if he got emotional about his character's death, he said, "I get emotional over Rebecca and the kids. Crying for Jack would seem a bit ridiculous, because I exist as him and I wouldn't cry for myself. But understanding the impact that Jack had on his family—that's where I personally get the most emotional."
While the cast got emotional about the episode, they couldn't hold a candle to the show's fans, who blew up twitter after the episode aired.
Stop it! 😂😂 #thisisus pic.twitter.com/8bE31etEEm

— Mira Patel (@lovemirizzle) February 5, 2018
I don't know what's worse: my Super Bowl hangover or how I feel after the emotional rollercoaster I just rode watching #thisisus

— Lily Marston (@lily_marston) February 5, 2018
I woke up and Jack is still dead so I'm canceling today. You're welcome everyone. #ThisIsUs

— Rach 🌙 (@rachwiggs) February 5, 2018
Based upon the tweets, I assume #thisisus is a TV show for people who enjoy ugly-crying into their evening potato chips.

— Cheri Baker (@cheribaker) February 5, 2018
The episode was a ratings smash. Early Nielsen ratings indicate that it was the most-watched post-Super Bowl telecast in six years. The game itself was the lowest-rated in eight years. How did the Puppy Bowl do?
And if you think you can now put away the tissues, think again. Mandy told TODAY that tonight's episode is going to be intense, asserting, "I dare say, it's even more heartbreaking." I don't know if I can take it. I do know that Randall singing and dancing to the "Super Bowl Shuffle" in his "Caution: Hot Dad" apron made me so happy. Can he do that in every episode? Also, RIP, Mr. McGiggles. Gone too soon.
I told you we didn't have much recovery time! We're back with a new episode tomorrow. #ThisIsUs pic.twitter.com/F5NftLyzVt

— Sterling K Brown (@SterlingKBrown) February 5, 2018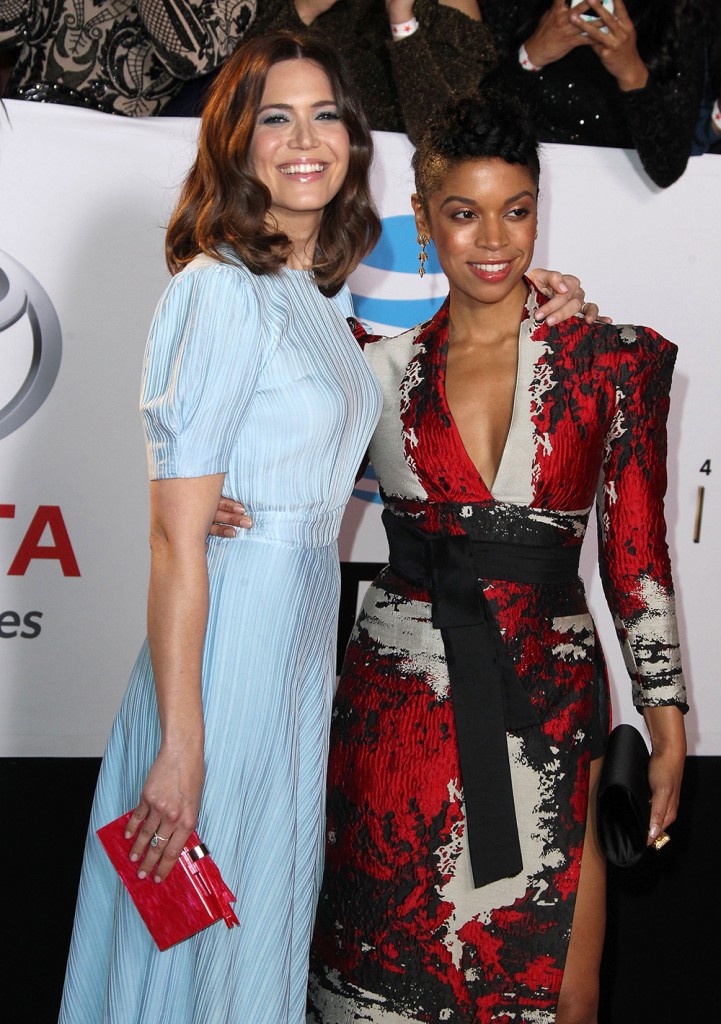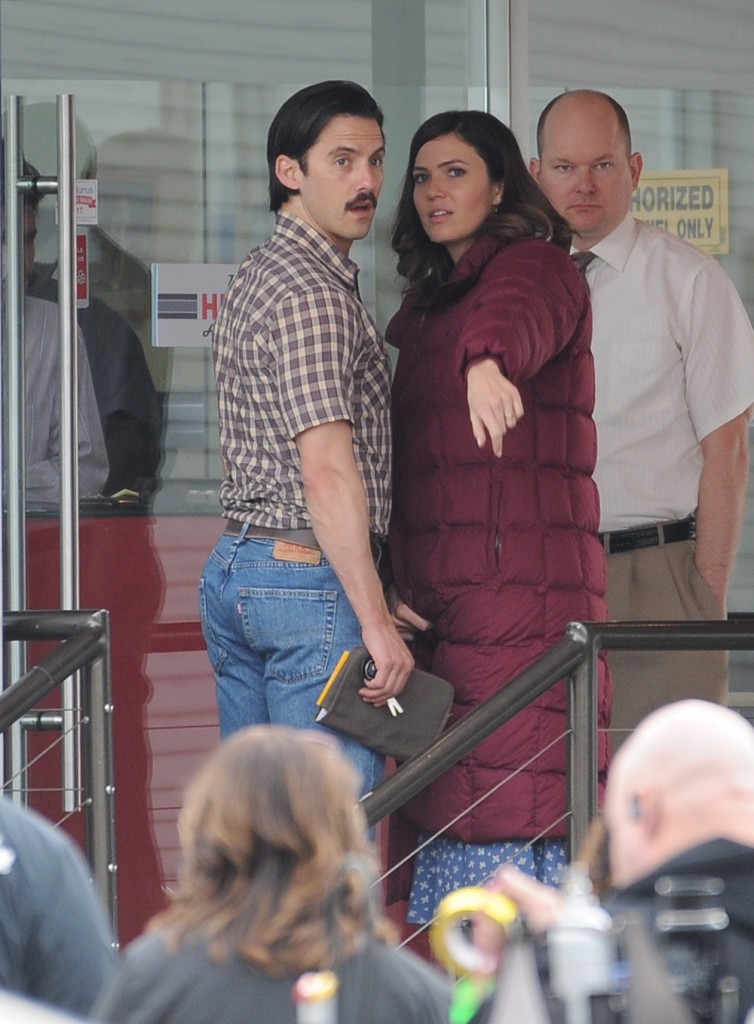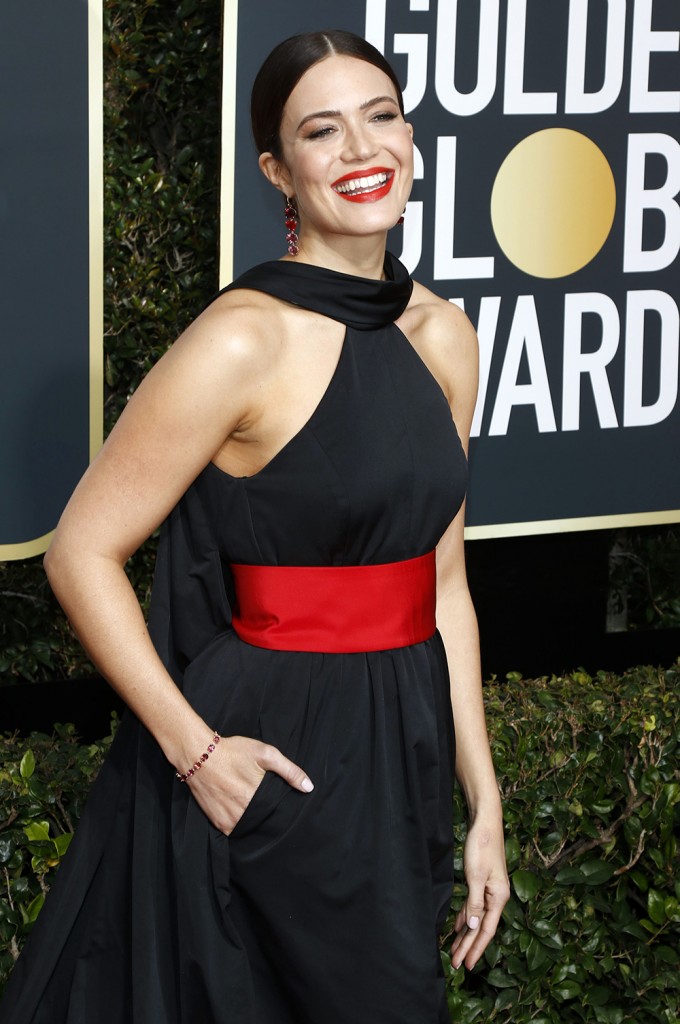 Photos: WENN.com, Getty Images